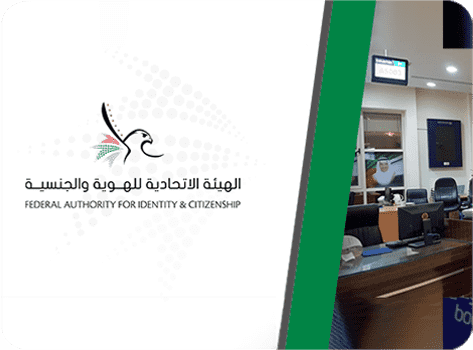 About
The Federal Authority for Identity and Citizenship identifies and confirms the identity of local and federal government authorities on behalf of the government. Since 2017, with the arrival of the Federal Decree-Law No. 3 of 2017, ICA expanded its functions to include citizenship affairs, passports, entry, and residence of foreigners in the state.
With this increased footfall and the need to raise customer service standards, ICA looked to queue management as a means of streamlining their processes and serving clients well and effectively, in terms of time and quality of service. The data they possess and require for daily operations must be centralized so as to make it more accessible and communicable.
That was then, and now is a similar yet very different story. With the pandemic and the new restrictions it brought with it, ICA needs managed queues, centralized information, and visitor management more than ever. Customer and staff safety is paramount.

Solutions deployed
The Federal Authority for Identity and Citizenship trusted Wavetec solutions in their EID offices for over 5 years before installing the same in their immigration offices. Today, they are still clients, having deployed the following Wavetec solutions, and notable features in their 55 Dubai offices:

Electronic Queue Management System (EQMS), integrated with the Prime Minister's Office's 'Happiness Meter' While managing queues in a safe, contactless and swift manner, EQMS also takes in customer feedback. This is integrated with the PMO Happiness Meter that allows the Prime Minister's office to ensure the highest quality of service is available.
Data Active Solution

This is responsible for both strategic future forecasting and planning, and staff allocation. It contains the following modules:

The forecasting of future demand,
Staff allocation for optimized resource maximization,
Bench-marking branches and competitors using data, ranking them by performance.
Online Appointment Scheduling System; Book, cancel, reschedule an appointment with ease and from a distance.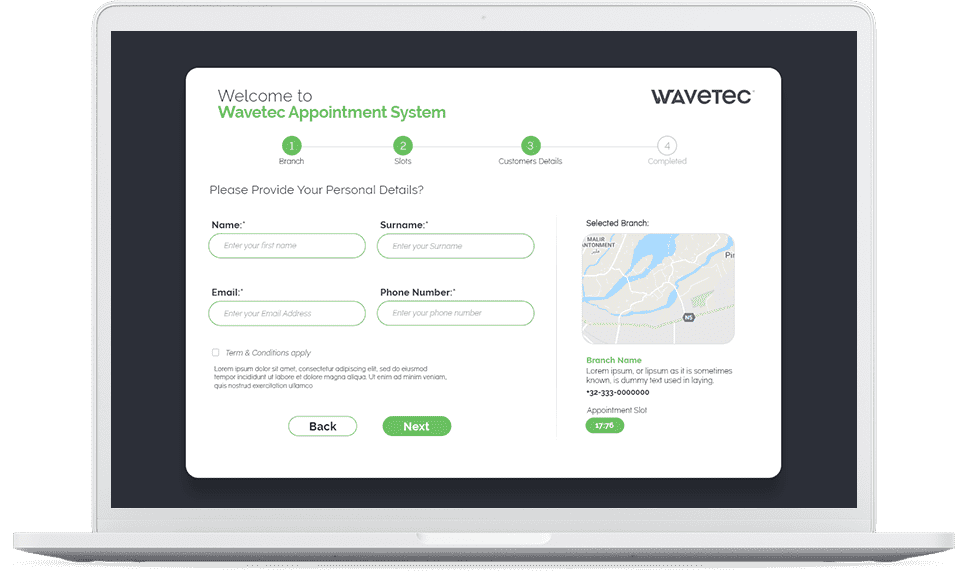 Branch Manager Operating Application This feature allows for managers to keep an eye on customer wait times, follow-up on performance issues and take relevant action. This application has escalation levels regarding problems – which means that with the rising seriousness of an issue, higher levels of management staff will be informed.
Top performing counter status analysis and display Combining dashboards and reporting with digital signage, this feature sees tellers motivated by a display of the highest performing staff member of the day. Perhaps a game is motivation enough!
SMS Notifications These are used to disseminate information and alert the receiver with regards to branch management monitoring (notifications via the app, SMS or WhatsApp) and with regards to the vending machine. The latter would occur if the customer had been kept waiting for a long period of time, and management apologised by way of a free snack.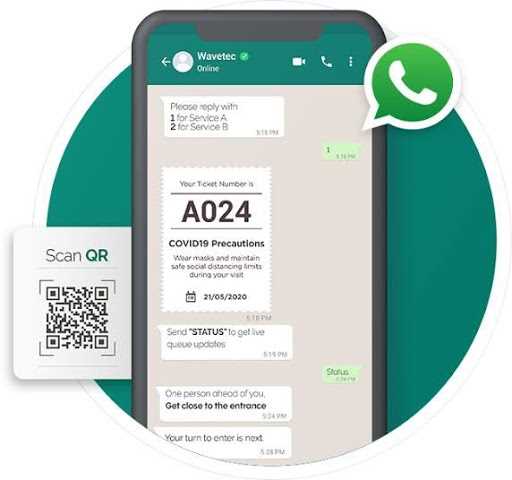 Vendi Vending machine This allows visitors to snack while they wait, and is integrated with the QMS so that customers who have an unusually long wait can avail of a free snack by way of apology.
Compared to the system previously deployed, ours provides a fully integrated solution with improved software capability and better reporting and analysis. Trust in a system is a fine thing, and it is seen in action in this case as more branches are being added to the fold. The committed pervasiveness of this system means the head office and its many branches are all interconnected in the information ecosystem.
Hinting at future plans, we have it on good authority that Datactive solutions will soon be deployed. The future is interconnected and analytical, we learn from our experiences.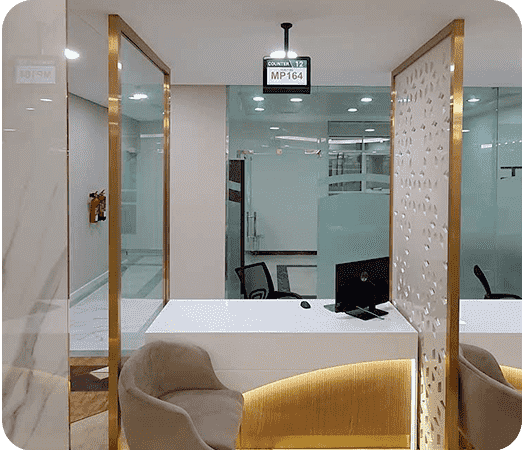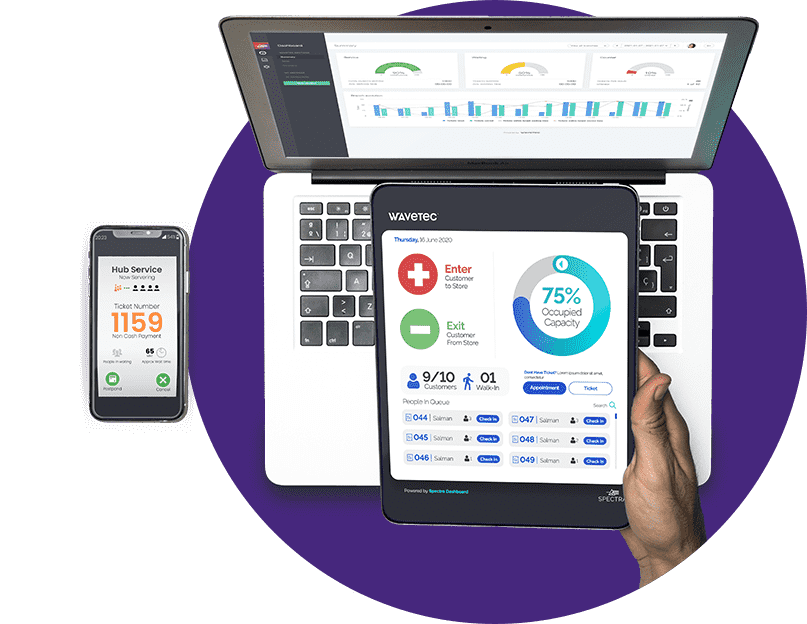 Spectra insight
Wavetec's Queue Management System is powered by Spectra, an enterprise software that integrates with all peripheral devices to minimize customers' efforts across all channels and touchpoints. This ensures a seamless experience every time a customer visits ICA. This system can also be tailored to the specific needs of the client, as ICA too customized their features. Using the internal chatting system facilitated by the TSU, tellers and staff can communicate securely so as to streamline client experience and reduce the time they spend per customer. Departmental referrals are also easier and better informed.
Having installed digital signage solutions, ICA chose to integrate them with their employee performance monitoring system, to foster healthy competition amongst their staff. While our dashboards and reporting ensure maximised resource allocation, ICA management tactics drive it to the finish line.
Key features of these solutions
Centralised reporting and information system
Real-time business intelligence reports
Real-time staff performance reports
Future forecasting for effective business decision-making
Industry benchmark reports
Live dashboards allow for immediate action
Central monitoring and control of branch operations
Front- and back-end integrations
Benefits
Monitor, improve and meet KPIs as avg. service time and avg. waiting time decrease
Monitor branch performance and take speedy action with real-time notifications and escalation levels for effective action
SOPs followed
Improved customer experience
Improved and optimised staff productivity
Maximised multi-channel content strategy and increased marketing reach
Inform customers and staff in real-time
Increased piece of mind, safety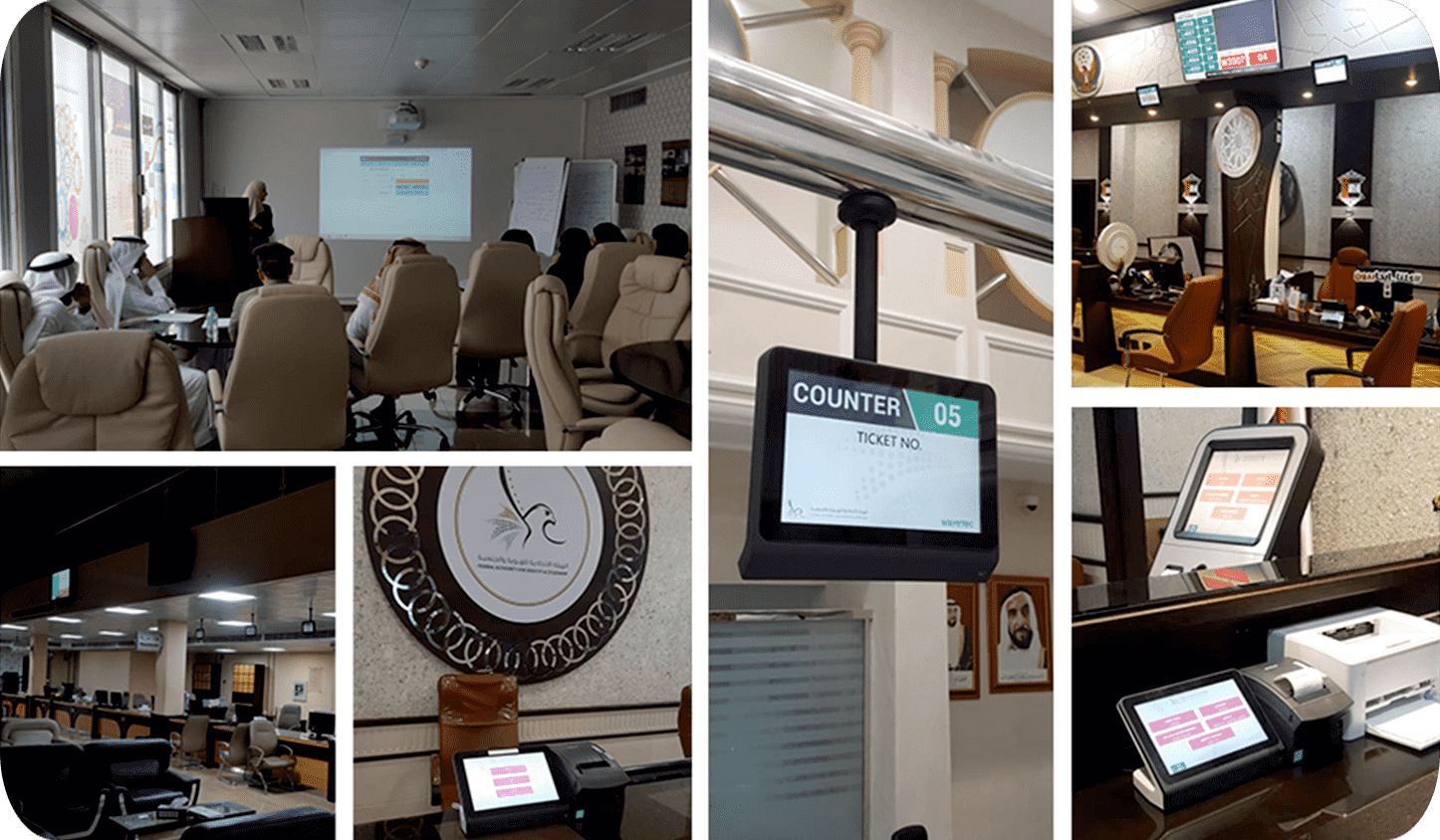 The Wavetec guarantee
"For us, a customer is not just a number. We aim to help our clients deliver personalised, one of a kind services to their customers by understanding their needs, and catering to them with consistent and improved service flows. We are proud to create integrated service areas to deliver seamless experiences at ICA service centres." Tobias Bessone, Deputy CEO