Project Highlights
Location: Dubai
Product/Solution: Queue Management System & Spectra
Wavetec Office: Head Office, Dubai
Number of Branches: 58
Number of Systems Installed: 95+

Results
Optimizing FAIC's customer service areas and deliver exceptional customer experiences.
Optimize staff performance and productivity using different staff reports.
Take immediate actions to improve branch performance using live dashboards
 Ability to Centrally Monitor and Control
About FAIC
Federal Authority for Identity and Citizenship (ICA) founded on September 29, 2004, was previously named "Emirates Identity Authority". Since inception, ICA has excelled in providing identification and confirmation services of Identity for individuals to federal and local government authorities and any other entities, along with determining the means applicable in this regard. The Law has given ICA, for such purpose, the right to request necessary data and information from competent authorities in the State to deliver its objectives.
The Federal Decree-Law No. 3 of 2017 was a major turning point in the work of ICA, soon after which it was renamed as "Federal Authority for Identity and Citizenship". New functions were also added to its Terms of Reference namely citizenship affairs, passports, entry, and residence of foreigners in the state; it was also decided to transfer the terms of reference and powers assigned to the Ministry of Interior to ICA in this regard.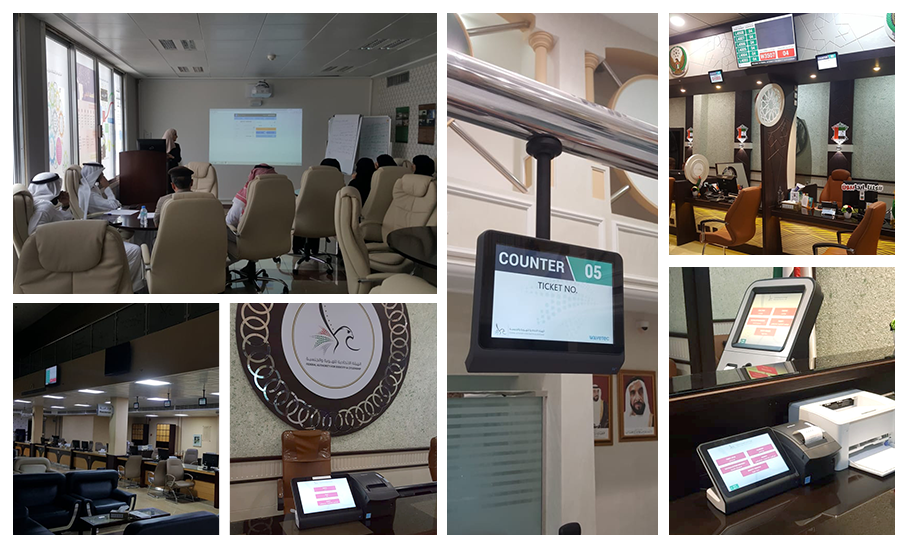 Challenges
The change in the existing operations has been a big transition for ICA. However, the challenges faced by FAIC were multitude; namely, 
Ensuring Customer Happiness irrespective of crowd influx, 
Gaining appropriate control to ensure customer happiness.
Solution
Considering the massive influx of customers, FAIC's working structure was exceedingly different. Each department independently operates around different shifts providing round the clock service to its customers. Therefore, FAIC wanted a solution that could optimize and streamline their departments' processes. 
Wavetec's Queue Management System powered by Spectra, an enterprise software that integrates with all peripheral devices to minimize customers' efforts across all channels and touchpoints ensuring a seamless experience every time a customer visits FAIC. 
With the integration of Spectra, Wavetec helped FAIC reduce their customers' waiting time and manage workflows through customizable set-up features and centralized reporting mechanisms. 
Wavetec's solution helped FAIC access real-time business intelligence reports through a centralized reporting system that gives them insights in terms of customer flows, key performance indicators (KPIs)  such as avg. service time, avg. waiting time and the number of people waiting in queues at any given point. The Spectra also highlights staff performance in different branches without the need of paying a visit to branches to check the staff performance. 
With the help of Wavetec's Queue Management Solutions, FAIC has been able to:
Optimize FAIC's customer service areas and deliver exceptional customer experiences.
Optimize staff performance and productivity using industry benchmark reports.
Take immediate actions to improve branch performance using live dashboards.
Centrally Monitor and Control branch operations.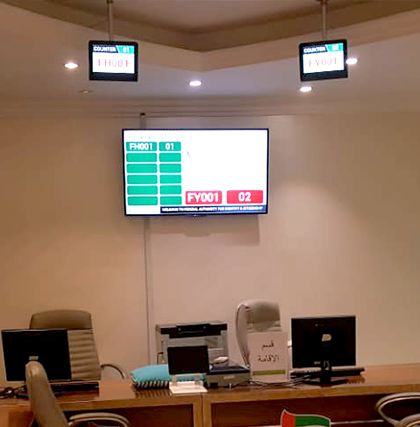 Driven by decades of experience of developing innovative solutions and trusted relationships, Wavetec has helped FAIC in optimizing their operations, managing their service areas through investing in innovation that unleashes new potential across their organization.