About
The Integral Center of Services of Zapopan (CISZ) was designed and built to improve and facilitate citizen journeys in 543 municipal procedures of 25 dependencies, as well as 15 more state and federal procedures.
The CISZ is a part of an important urban recovery project, which includes Zapopan Central Park. The concept was to solve the issue of a lack of green and safe spaces, connect urban communities and make room for increasing population density.
Requirements
The client wanted to outfit their new facility, complete with a park and a stadium, with queue management solutions to control the high volume of daily visitors. This facility contains many government offices, and the goal was to order queues and reduce wait times, while prioritizing customers with special needs. All in all, they hoped to optimize executive performance.
Solutions
Wavetec's queue management system is installed in the multi-service center that accommodates between 2,000 and 4,000 citizens daily. This system consists of 6 kiosks, 15 Donatello digital signage (60-inch) screens, 123 WebTSUs and 2 TDU Desktops.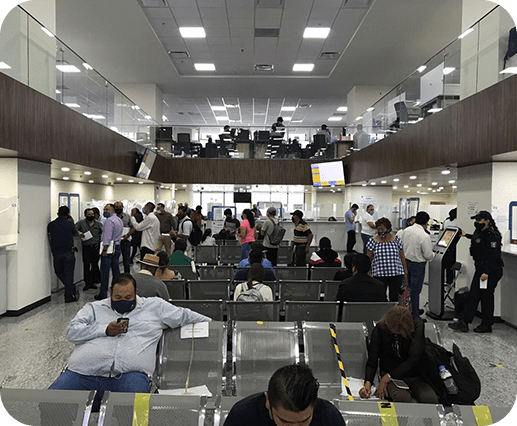 Customer Journey & Services
Donatello Digital Signage
The main aim of all digital signage is to guide, engage, inform and educate customers throughout their journey on your premises. They also serve the purpose of:
Increasing marketing and advertising opportunities
Reducing perceived wait time, and improving customer satisfaction
Facilitating up- and cross-selling opportunities for your business
Cutting back on operational costs as signage replaces customer representatives
All of this is possible given the following digital signage features:
24/7 content scheduling and management
Scalable, contactless and self service
Analytics & Reporting
Spectra Dashboards and Reporting is designed to help you manage and monitor your operations better, in turn allowing increasing customer and employee satisfaction. This enterprise solution supports the collection of footfall, consumption and employee data to allow you the opportunity to improve productivity, service delivery standards and profit margins.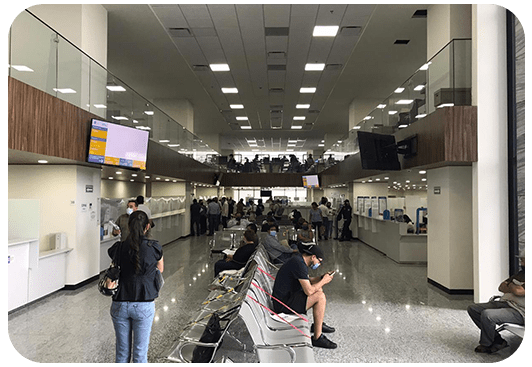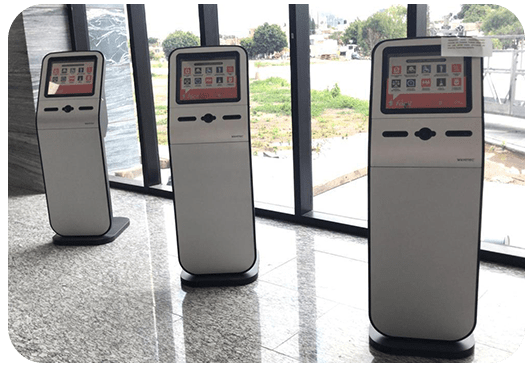 Partner
The sale and deployment was facilitated by the Wavetec partner in the region, Impulsora Cultural. Impulsora Cultural has more than 20 years of experience designing, installing and calibrating audio and video systems for houses, offices, cultural spaces, etc. They value personalization and high quality standards in their dealings.
Citizen feedback
Citizens who made use of the solutions to complete vital tasks, had great reviews!
"The procedures are already agile, it is fast and less stressful, I look much better there than when I was near the basilica (without our system)"
"Good attention and it is well organized, I got my card on time"