Donatello Vertica | Digital Signage Solution
Visual Information Sharing Solution
Expect rich media displays, informative LED visuals and visitor guidance-oriented technological initiatives that can occupy and inform customers when they arrive, while they wait, as they approach the service area and after they have been served – the journey companion!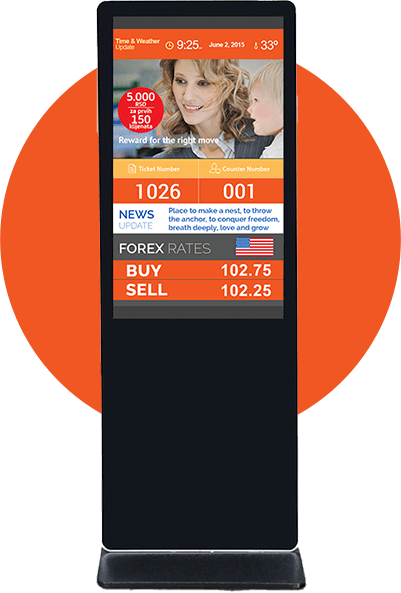 Maximize the Impact
of Digital Signage
Vertica seamlessly and effectively manages your digital signage content to ensure that you are delivering promotional, targeted and dynamic media experiences to your consumers. This solution engages with impact, and can be custom branded and tailored to your requirements.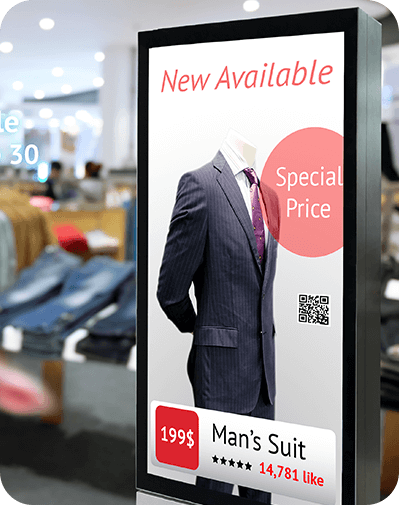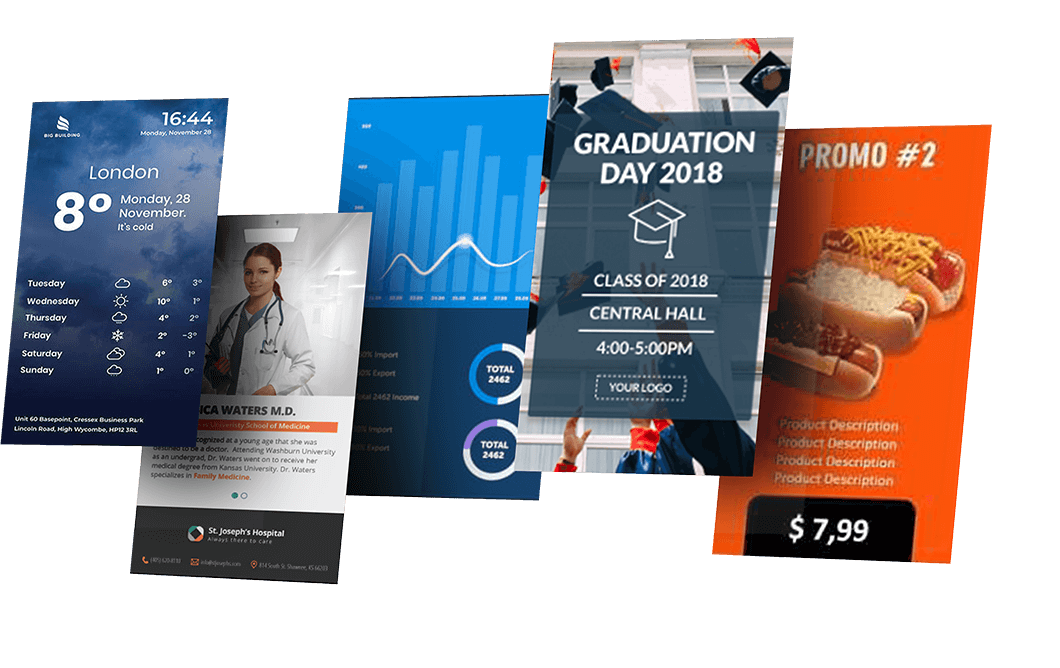 Donatello Vertica is great for attracting attention in busy, high foot traffic areas. The sleek display has a scratch-proof tempered glass faceplate for durability and comes equipped with two screen variations, touch and passive.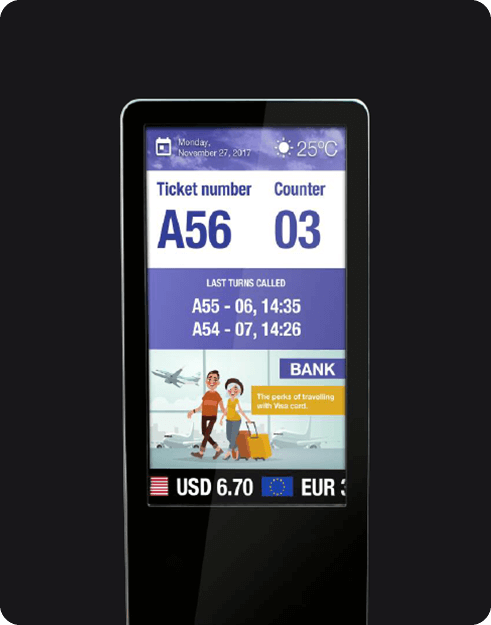 Vertica Digital Signage Solution Is Designed With Your Needs In Mind 
Entertain and reach out to your customers with engaging video content and imagery, powerful HD super clear color display and wide viewing angle capability – as steep as 170 degrees. Ideal for indoor and semi-outdoor environments.
Hardware & Software

Full HD Videos and Images

Standard or custom designed branding
Content management Software
Screen content design services
Why Choose Donatello Vertica?
Interactive digital signage attracts your customers' attention, and achieves greater engagement levels for your brand. It facilitates you in disseminating interactive content via kiosks, digital displays, display units and much more, so that your business can connect with customers wherever they are.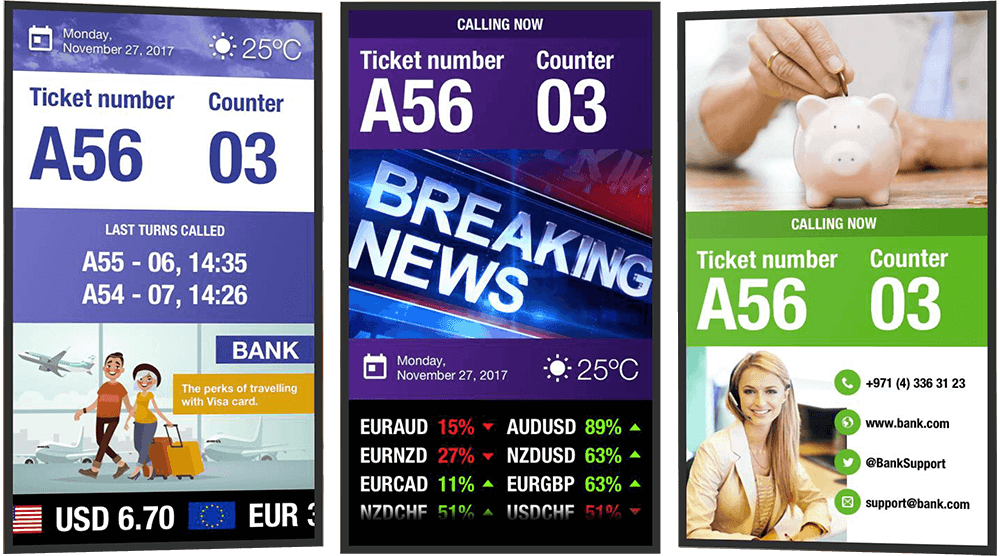 High impact Donatello Vertica possesses a myriad of features and benefits that support users in driving profitability.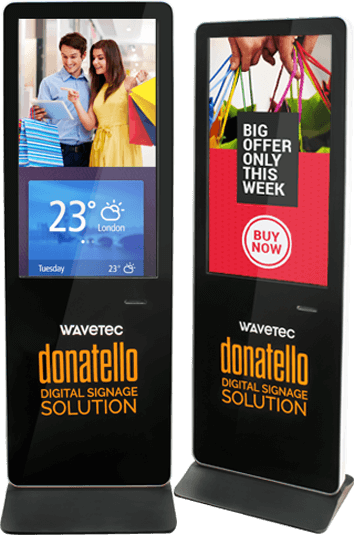 More Than Two Million
Happy Customers
Globally more than 2 million people pass through our customer
experience solutions on a daily basis.
Is Digital Signage Right For Your Business?
We have wide ranging expertise in the automated management of service areas in banks, hospitals, pharmacies, government organizations, supermarkets and retail stores. Digital Signage helps empower you to enable the delivery of seamless customer experiences.