Enterprise Virtual Queue Management System
Reshape the way your customers wait to be served.
Take control of your customer's queuing experiences with Virtual Queuing. Wavetec's Enterprise Virtual Queuing System enables you to define the way your customers are managed in service areas. Our queuing system is an ecosystem of interconnected modules that helps to deliver a personalized and also a touchless customer waiting experience.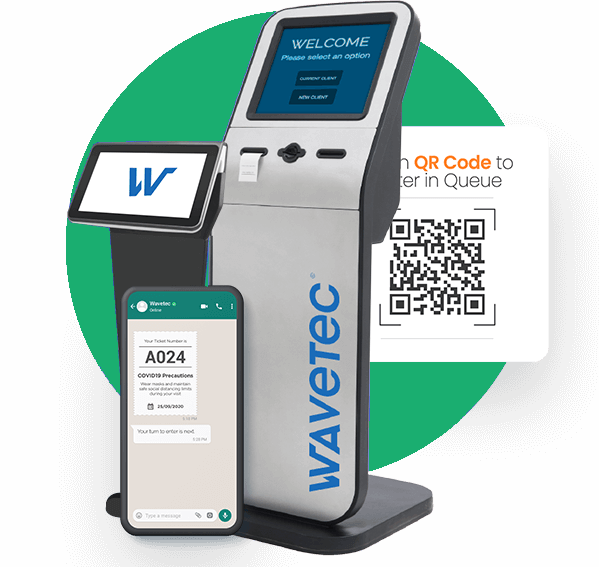 Streamline Customer Journeys
From a customer's arrival at a service area to the customer's exit, we have it all mapped out for you with our take-a-ticket solution. For over 30 years, Wavetec has been transforming how companies design their services cape.
Wavetec provides a state-of-the-art Enterprise Virtual Queue Management Systems (QMS) & take a number solutions with current design and a customizable and standard, enterprise level information system to map customers' journey and enhance customer experiences.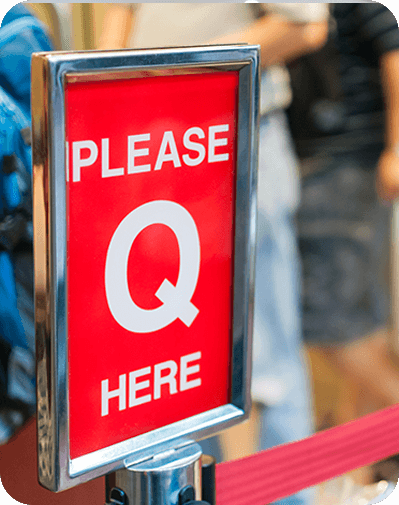 Enterprise Virtual Queue Management System
What is Virtual Queue Management System?
Virtual Queue Management System (VQMS) is an advanced technology solution designed to streamline queuing operations for enterprises. It enables businesses to provide a better customer experience and improve operational efficiency. With VQMS, customers can check-in remotely or in-person and access real-time queue updates via digital displays, text messages, and emails. It also enables staff to manage waiting times effectively and prioritize customers based on their preferences or needs. By eliminating unnecessary wait times, businesses can improve customer satisfaction and increase productivity.
VQMS helps enterprises make the most of their resources and maximize profits in today's fast-paced business environment.In short, Virtual Queue Management System is a comprehensive, digitalized solution for businesses to manage their queuing operations, customers' wait times and maximize profits.
Workforce Santa Cruz County Deploys Wavetec's WhatsApp & Virtual Queuing Solutions
Delta Airlines deploys Wavetec Self Service Queue Management softwares to manage passenger traffic effectively
Wavetec facilitates Emirates in Managing their customer flow at 71 different stations around the globe
Wavetec transforms customer journey at 44 DMV stations in Tennessee with advanced virtual ticketing options for citizens
What is Virtual Queue Management
A virtual queue system is one of the most preferred ways for businesses to manage their waiting lines. A virtual queuing system allows customers to virtually wait in a line until they are called by a company representative. Customers can wait for their turn regardless of the location by not physically being present in the line to be served.

Reduce customer walkaways by 60%

Organizes Service Area and reduces customer waiting times

Centrally Controllable & Easy to Use

Enables efficient management of customer journey

Optimizes Staff Performance & increase retention

Reduce customer waiting time upto 50%
Enterprise Virtual Queue Management System
Wavetec's Enterprise Virtual Queue Management System offers a range of features to help manage customer queues and appointment scheduling.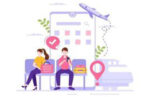 Online Ticketing
Customers can easily book their tickets online, wherever they are. This makes the process simpler and quicker for both customers and businesses.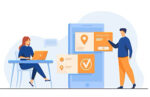 Online Appointment Scheduling
With Wavetec's system, customers can book appointments online quickly and easily. This helps to streamline the appointment-booking process and reduce waiting times for customers.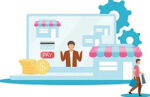 Offline Ticketing
Wavetec's system also offers offline ticketing options, so businesses can provide customers with tickets even when they don't have access to the internet.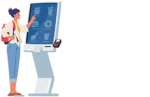 Digital Signage Solutions
Digital signage solutions help businesses inform customers of their place in the queue without having to rely on a physical board or other manual methods. This makes it easier for businesses to manage customer queues and keep them informed of their progress.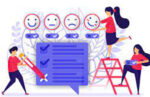 Customer Feedback (Online or Offline)
Wavetec's system allows businesses to collect feedback from their customers, both online and offline. This allows them to gain insights into customer satisfaction and make improvements to their service.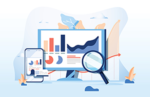 Dashboards, Analysis and Reporting
Wavetec's system also offers a range of dashboards, analysis and reporting tools that help businesses gain insights into customer behavior and optimize the queue management process.
Fundamental & Optional Components of Virtual Queuing
Pre Arrival & Arrival
Change the way your customers wait, and take control of your queues. Virtual queuing solution helps you organize your queues by providing customers with various check-in and greeting options.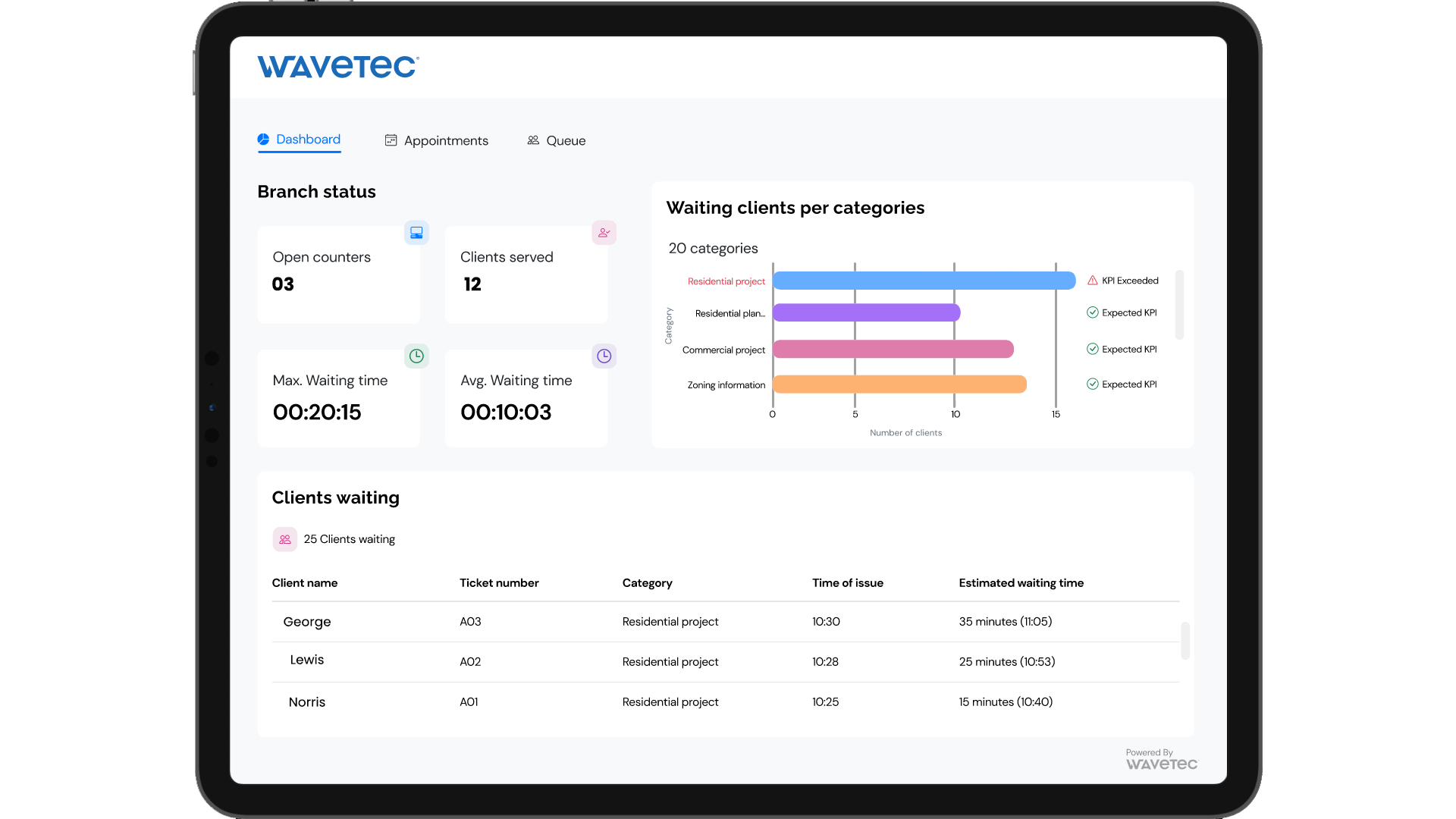 Wavetec's Opinion Plus range consists of different touchscreen devices & apps that are used by customers to provide feedback about their service experiences. Obtaining feedback is quick and simple, ensuring an unparalleled amount of daily feedback. Schedule single, multiple or looped questions and collect your feedback through different channels. You can use a kiosk or a tablet or even your mobile app to provide your customers the convenience to record their feedback.
Reports, Dashboards & Predictive Analysis
Managers access real time business intelligence reports and dashboards through a centralized reporting system.
Spectra, Wavetec's live reporting system and manager dashboards are integrated with the different facets of the queue management system thus they form a complete business intelligence module. Spectra is a complete enterprise solution that is capable of extracting comprehensive insights in terms of customer flows,staff performance, service area efficiency etc.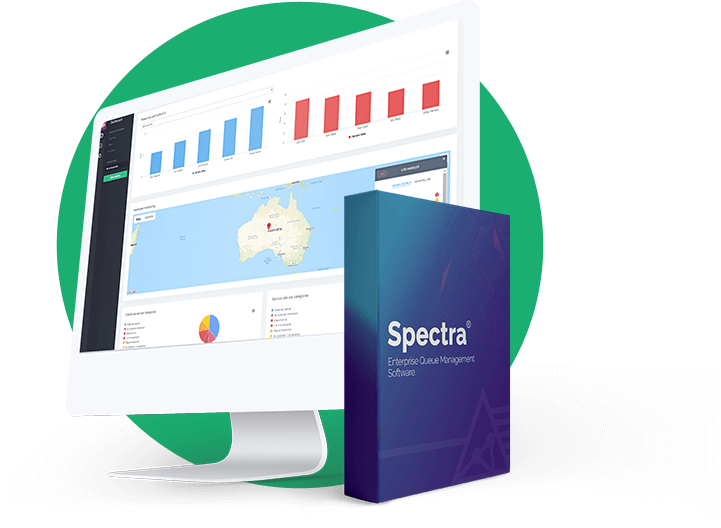 Download our Queue Management Brochure
We have wide ranging expertise in refining service areas at banks, hospitals, government organizations, service centers and retail areas. Our Virtual Queuing System helps to empower you a step further to deliver seamless customer experiences. Find out more about our queuing system, its key features, and technical specifications.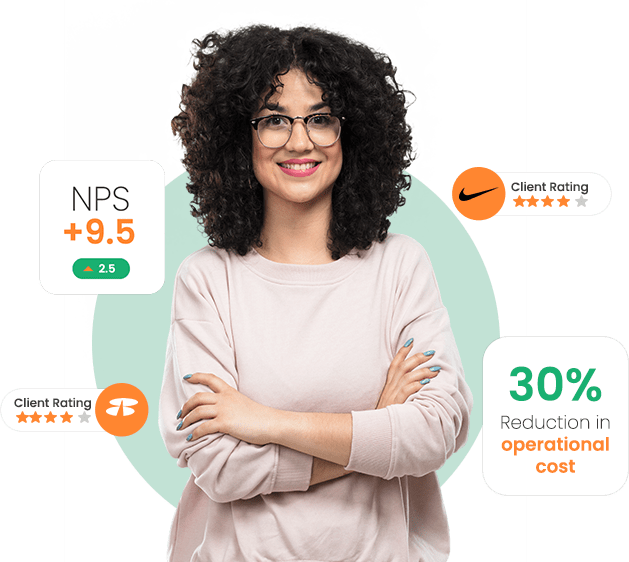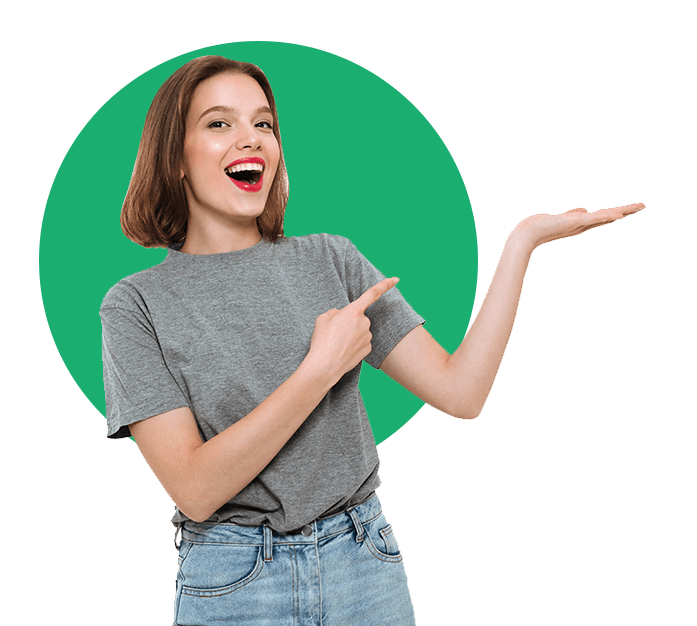 End to End Turn key Solution Provider

Customizable workflows & scalable systems

Supports Integration with existing systems

3 Development hubs Globally

Global Support and Infrastructure

Incremental product and software roll-outs
Industries
Transformed
Wavetec solutions have provided digital transformation services to businesses practicing in multiple industries. Be it healthcare, banking, retail or financial markets. Globally, more than 2 million people from different industries pass through our customer
experience solutions daily.
Do you have a special project?
Selecting the right queue management system directly impacts your customer service. Our queuing system combines the highest quality ticket dispensers, queue displays, and queuing dashboards to offer unparalleled performance and customer experience.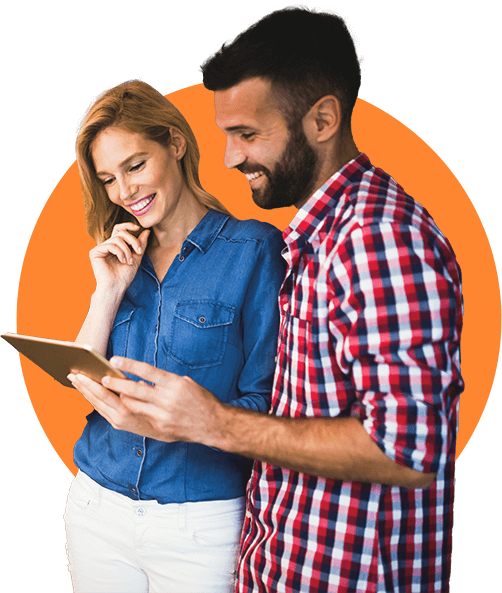 FAQs
What Is Meant By Virtual Queue?
A virtual queue is an electronic system for managing customer wait times and service requests. It allows customers to book appointments in real time, view wait times online and join a virtual line from anywhere. This eliminates the need for customers to be physically present at a location or wait in long lines. The system also enables organizations to manage their resources more efficiently by reducing customer frustration, providing reliable wait times and improving customer service.
How Does Virtual Queuing Work?
Using a virtual queue management system, customers can book appointments online or join a virtual line from any device. An automated system then distributes these requests to the appropriate employees who are available for service. The system also integrates with the organization's existing scheduling systems and software, providing real-time updates to customers on wait times and service availability. Employees can also view customer requests in real time and manage resources more efficiently by ensuring that all customers have their needs met.
What Is A Virtual Waiting Room?
A virtual waiting room is an online platform that enables customers to join a virtual line and receive wait times from any device. Once in the queue, customers can view wait times and real-time updates on their place in line. This helps organizations manage customer flow more efficiently by ensuring that all requests are handled properly with minimal delays. Virtual waiting rooms also often feature custom branding options to help customers feel more connected to the organization. Additionally, organizations can customize their virtual waiting rooms with features such as kiosk functions and automated notifications. This helps to further streamline processes and improve customer service.