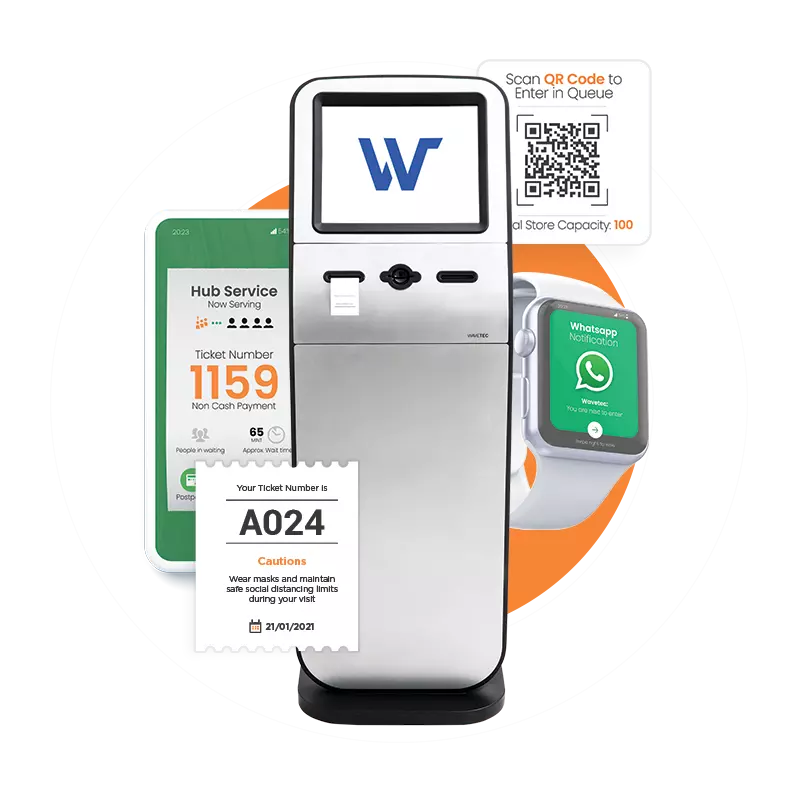 About Queue Management System
Queue Management Systems (QMS) are used to efficiently manage queues in order to reduce customer wait times and optimize operational efficiency. QMS solutions can be tailored to suit the needs of a wide variety of industries, including retail stores, banks, healthcare facilities, government offices and educational institutions.
These systems rely on technology such as ticket dispensers, kiosks, call forwarding and automated appointment scheduling to manage queues. By utilizing these technologies, QMS solutions are able to reduce customer wait times and improve the overall customer experience.
Why Choose Wavetec's Queue Management Systems?
Wavetec's customer experience solutions are based on the Wavesphere Philosophy – ORGANIZE, ENGAGE & MEASURE waiting times and statistics from disconnected service areas to enhance customer experience at key touch points.
Excessive queuing and waiting are among the leading causes of consumer dissatisfaction in banks, retail stores, hospitals and government institutions & Wavetec's virtual queuing systems solve that problem.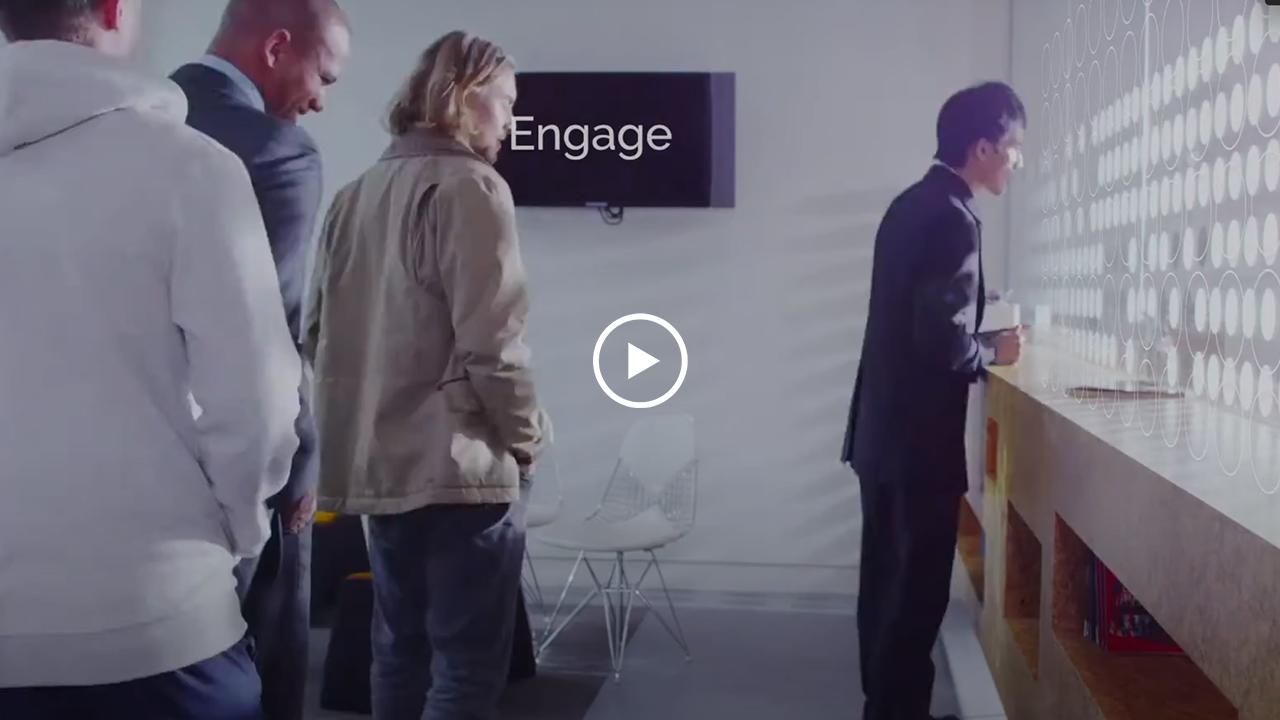 Subscribe to our YouTube Channel
Highlights of U.S. Brand Stories
Workforce Santa Cruz County Deploys Wavetec's WhatsApp & Virtual Queuing Solutions
Delta Airlines deploys Wavetec Self Service Queue Management softwares to manage passenger traffic effectively
Wavetec facilitates Emirates in Managing their customer flow at 71 different stations around the globe
Wavetec transforms customer journey at 44 DMV stations in Tennessee with advanced virtual ticketing options for citizens
Wavetec is one of the largest global manufacturers and suppliers of queue management systems. We have over 27 years of experience in helping organizations improve their customer flow, manage queues with virtual and linear queuing solutions, queue displays, appointment bookings, queuing apps, and visitor flow monitoring software.
Enterprise Virtual Queue Management System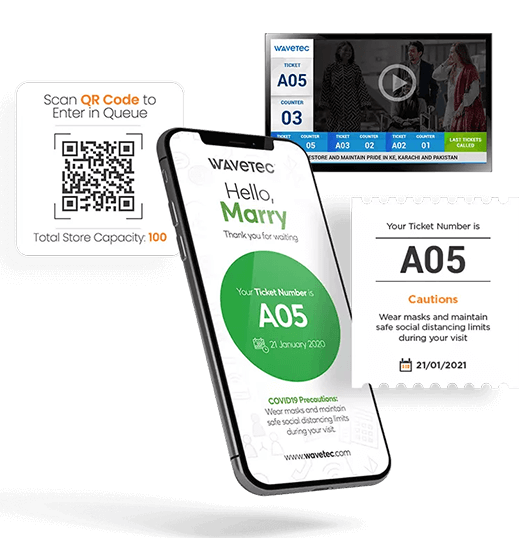 Turnkey solution to manage
customer flow
A complete system that caters to diverse queuing needs – be they basic queuing requirements or interconnected multi-branch, multi-region enterprise solutions. Our queue management system allows customers and visitors to enter a queue by taking a ticket via the Self Service Ticketing Kiosk, Web Ticketing, Mobile App and/or Online Appointment
Integrate with different platforms
Predicts waiting times accurately
Provides performance insights via reports and dashboards
Allows you to customize your settings
Whatsapp Queuing Solution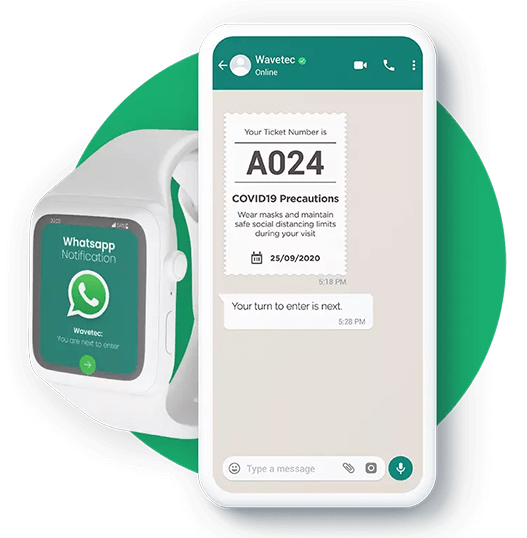 Smart
Touchless

Queuing

WhatsApp queuing is a fully integrated customer experience – the queue can be joined at any time and from anywhere, complete with real-time queue notifications. It is built on the premise of innovation, aiming to improve customer experience and increase staff productivity.
Integrate with different platforms
Predicts waiting times accurately
Provides performance insights via reports and dashboards
Allows you to customize your settings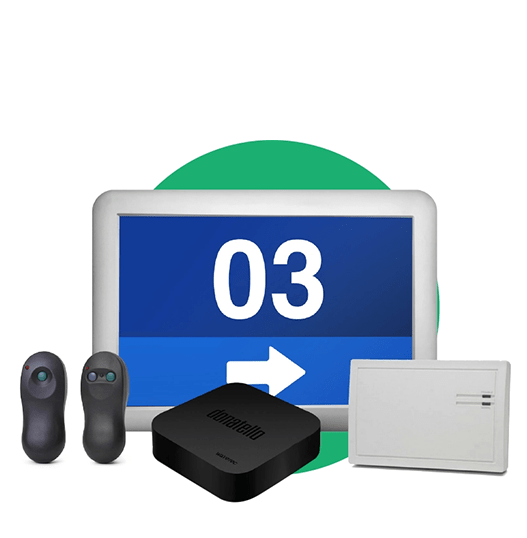 Single Queue

, shorter wait, happier customers

This ticketless, single line queuing system is a cost effective way to manage queues fairly and smoothly at retail and pharmacy check-outs. With electronic linear queues, customers are treated on a 'first come, first serve' basis. As customers reach the front, they are called to the next available counter when the teller presses a button.
Customer Journey Mapping
Best for short transactions
Easy to install and deploy
Reduced wait times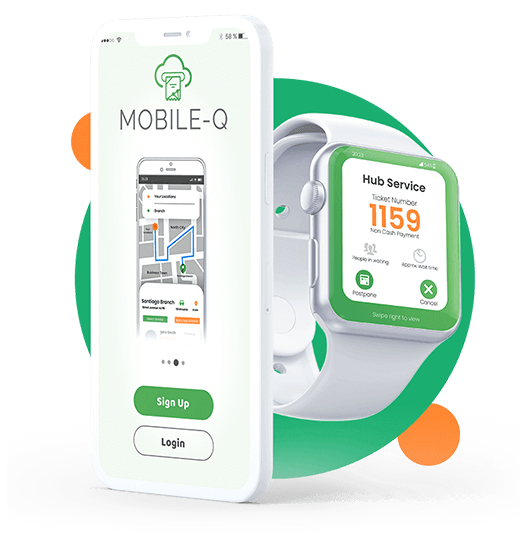 The Platform for
Mobile Revolution
Take a step forward with Wavetec's queuing app, Mobile-Q. This online take a number solution eliminates crowded service areas and optimizes customer flow by allowing customers to join a queue before they arrive. Enable customers to choose their nearest branch, take a ticket with a simple online queue management mobile app, and join the queue when it's their turn.
Assign ticket numbers using a smart phone
Provides directions to the nearest branch
App shows alerts once your number is up!
Book Online Appointments
Queue Management System Features:
Wavetec offers a range of features to help you manage customer interactions, collect and map customer journeys, provide reporting and business intelligence, improve security and monitoring, and provide queuing displays and digital signage.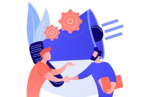 Manage Customer Interactions
Wavetec's QMS enables you to better manage the customer experience by providing real-time data, analytics, and insights into how customers move through your queue.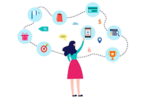 Collecting, Managing & Mapping Customer Journeys
Wavetec's QMS offers an intuitive platform to track customer journeys in order to better understand their experience with each interaction. This helps you to identify potential areas for improvement and ensure efficiency.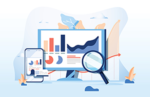 Reporting & BI
The system provides companies with rich reports and business intelligence that help measure performance and analyze customer journey trends.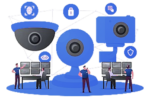 Security & Monitoring
Wavetec's QMS allows you gain visibility into the behavior of customers in your queue as well as monitor access permission levels. It also facilitates compliance with European GDPR standards.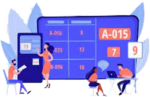 Queuing Displays
Wavetec's QMS offers a range of queuing displays, such as LCDs and interactive kiosks, to provide customers with real-time updates on queue wait times.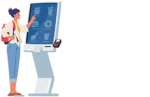 Digital Signage
Wavetec also allows you to leverage digital signage capabilities to capture customer attention and promote products or services. These can be used in combination with other design elements to create a powerful visual experience.
Reports, Dashboards & Predictive Analysis
Managers access real time business intelligence reports and dashboards through a centralized reporting system.
Spectra, Wavetec's live reporting system and manager dashboards are integrated with the different facets of the queue management system thus they form a complete business intelligence module. Spectra is a complete enterprise solution that is capable of extracting comprehensive insights in terms of customer flows,staff performance, service area efficiency etc.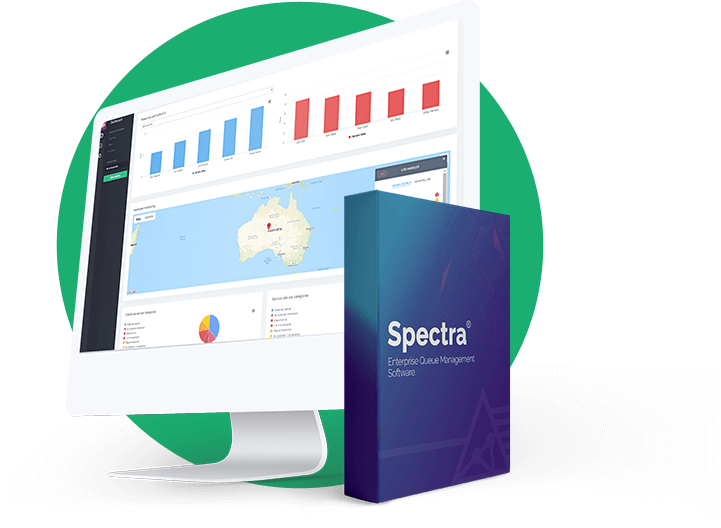 Smart Electronic Queuing Solutions
Wavetec provides standard, touchless and customizable queuing solutions to cater to the diverse set of issues faced by organizations. Choose from Enterprise, Basic or Mobile Queuing systems to monitor and manage crowds and line queues at your service areas
Our powerful queue management software facilitates a seamless customer journey by providing different solutions ranging from Linear and Virtual queuing systems to appointment booking options and a more sophisticated method like queue management mobile app.
Our queuing solutions come with the capability of being integrated with digital signage and customer feedback solutions to deliver holistic customer experiences. Wavetec has built its experience solutions for diverse industries, giving you the opportunity to adapt smoothly and transform your service area for success. 
Benefits of Electronic Queue Management System
Wavetec solutions have helped businesses succeed in more than 70 countries, with over 20,000 installations in different sectors.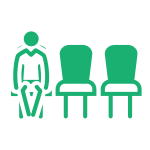 35%
Reduction in customer waiting times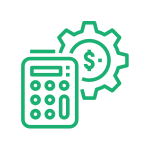 30%
Reduction in operational cost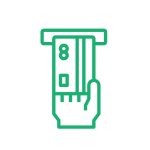 15%
Increase in self service transactions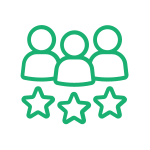 23%
Increase in customer satisfaction
Queue Management System (FAQs)
What is queue management?
Queue management is the process of managing the experiences of customers waiting in the queue to improve business.
How does the queue management system work?
This system quantifies queuing demand for your business, such that your staff can be made aware in real-time and make adjustments to their service dispensation
Why is queue management important?
These solutions give your business valuable information about customer journeys, service touchpoints, peak hours, etc., so you can make more informed staffing and management decisions.
What are the features in a queue management software?
The features of a successful queue management system are integrability across multiple platforms, customization, scalability, data collection and analysis, accurate and data-driven predictions, centralized control, etc.
Can I have my own MobileQ App?
Yes, your business can have it's own MobileQ application, for both iOS and android platforms. This is a customizable solution that comes equipped with its own set of API specifications to ensure smooth running