CQuick Cash Deposit Solution
Facilitating secure cash transactions & convenient bill payments
Handling and making cash deposits is already a tedious task. Our CQuick Cash Deposit (CDM) and recycling machines are designed to alleviate this, by achieving the ultimate merger of self-service and in-branch convenience.

Industry-leading Cash Deposit
Solutions for Banks & Agent Networks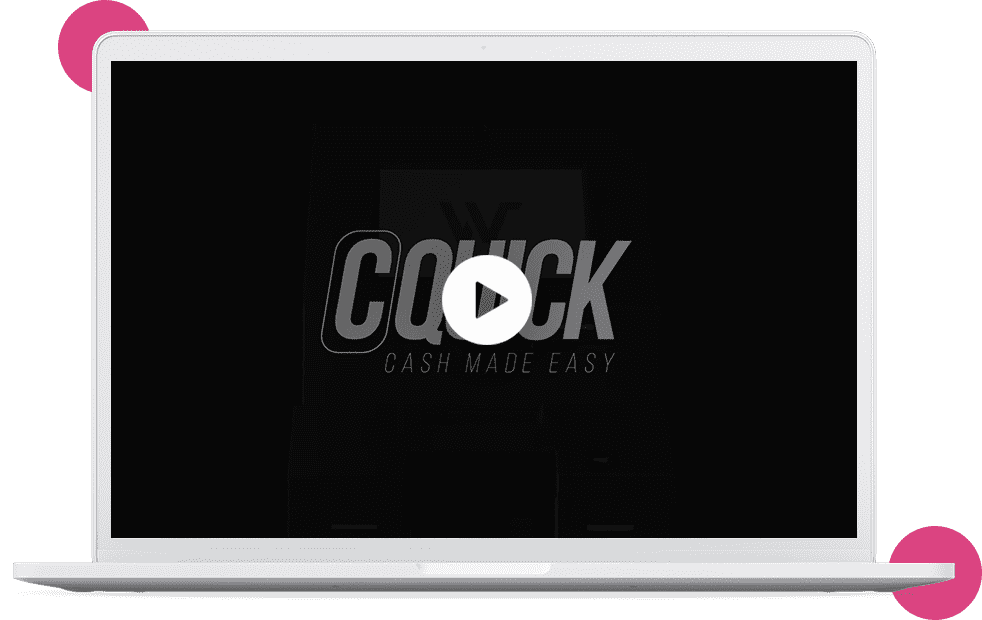 Our self-service solutions digitize the branch experience, helping you support meaningful visitor experiences while meeting the demands of a new generation of clients.
Banking is evolving fast – from Fintech and Neobanks, to online channels meeting everyday financial needs. Consumers expect their banks to conduct operations as top technology brands would. CQuick recognized and adapted to this need for digital engagement, adhering to a singular cost-efficient solution for all cash transactions. The goal is always to optimize the customer experience!
Automate, Digitise, & Transform Human Experiences
Waiting in queues for simple tasks such as depositing cash, can be cumbersome and better spent elsewhere. Our Cash Deposit Machine (CDM) accepts deposits in bulk, reduces time spent queueing and enhances the deliverability of services offered.
We have designed our cash recycling and depositing solution with one key goal – to automate the cash handling process. For by recycling cash and upgrading branch analytics, Wavetec can help you reduce costs and raise profitability.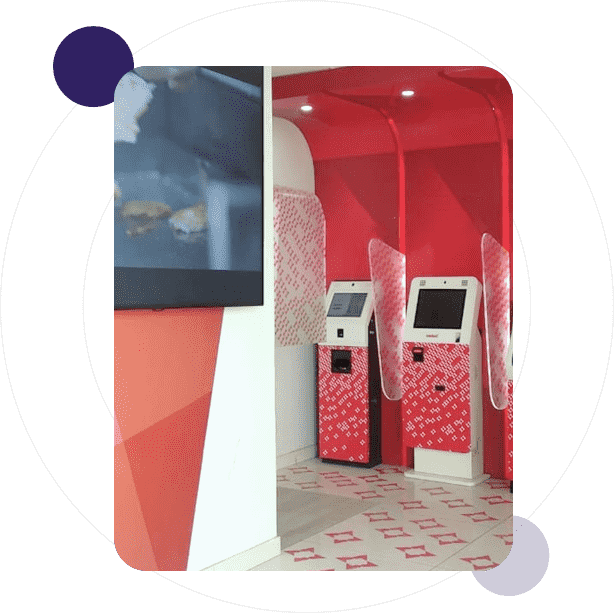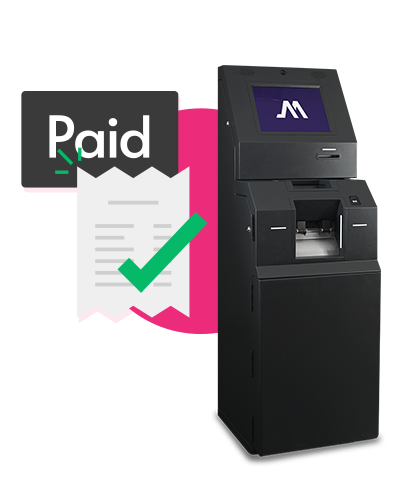 Bill Payment Kiosk
Our cash deposit machines double as bill payment kiosks allowing customers to do way more than just deposits. Azimut's self-service kiosks can be programmed to accept payments against phone bills, utility bills and top ups in the form of cash, credit & debit cards as well as through mobile wallets. This enables customers to pay bills at any hour of the day instead of being confined by the operating hours of physical branches. This is made possible by our dynamic kiosk software ViaOS, a robust operating system that uses the client's existing APIs to connect to existing backend systems like national identity databases and organizations that provide utilities like electricity and water.
Empower your customers to pay their bills, be it utilities or educational fees, seamlessly within minutes at our bill payment kiosk without the need to wait in long queues or interact with bank staff. This ensures a secure and accurate transaction where human error is of no concern.
Extra Cash-In capacity
Bulk escrow-enabled Cash Deposit of up to 500 notes in one go, with speedy processing and a total storage capacity of up to 10,000 notes
Live Video-Enabled Remote Assistance

Customers can opt for the live-help option, and be assisted by a remote staff member via video chat
Cardless Transactions

CQuick establishes its place in a class of its own by integrating both banking and mobile financial wallets and allowing customers access to the full range of cash transactions
Ease of Installation & Continued Use
Robust design, low cost of ownership and ease of maintenance makes for convenient deployment in agent networks and public spaces
 Multimodal biometrics
 Transactions equipped with advanced biometrics – finger and facial recognition for KYC verification, thereby eliminating instances of identity theft and fraud
 Multi-channel Self-service
An option to pre-stage transactions, using a mobile-initiated QR code generator
Give your business the
tools it needs to excel
CQuick supports seamless cross-departmental functioning and virtually automates every manual cash transaction to afford you with quick returns on your investments.
Enterprise Software Solution & App Store
Open from the ground up
We have built an SDK into our machines, with open standards and open APIs. And if you have existing assets in Android or Web technologies, your machines can re-use these – be it for agent on-boarding, card or bill payment, cash management or ERP integrations. One machine, limitless possibilities.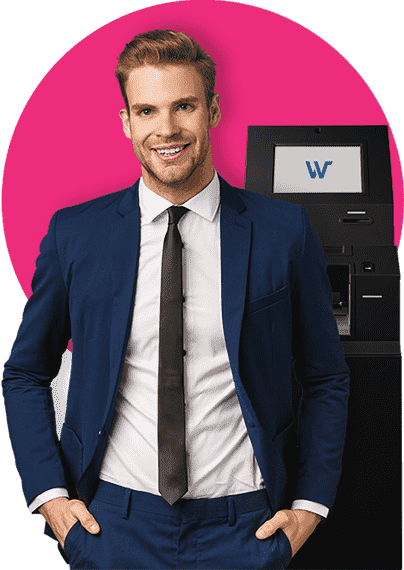 ViaOS – Scale with
Smart Self Service
ViaOS is a modern customer experience platform built for financial institutions to help optimise and digitise the experience. Ours is an enterprise platform, designed especially to enable the development, deployment, management and monitoring of a network of self-service units. This technology is helping banks automate and streamline their services, assuring user-friendly visitor experiences.
With the aid of mobile integration and ViaOS, customers can seamlessly complete their transactions at the kiosks by scanning a QR code, choosing to prestage complex transactions and thereby reducing user interaction over time.
Smart Connect Middleware;
Assessment
The Smart Connect Middleware solution allows a graphical view of the complete transactional activities of each machine. This is a single integration point for all kiosks and devices, facilitating quicker returns on investments by improving device availability, efficiency and reducing the timeline for marketing new initiatives.
• Extensible platform with modules for banks, including inventory, trip management and predictive replenishment
• Open API specification for seamless integration with existing devices
• SMS and email alert generation
• Live analytics and dashboards and the detailed, comprehensive reports they create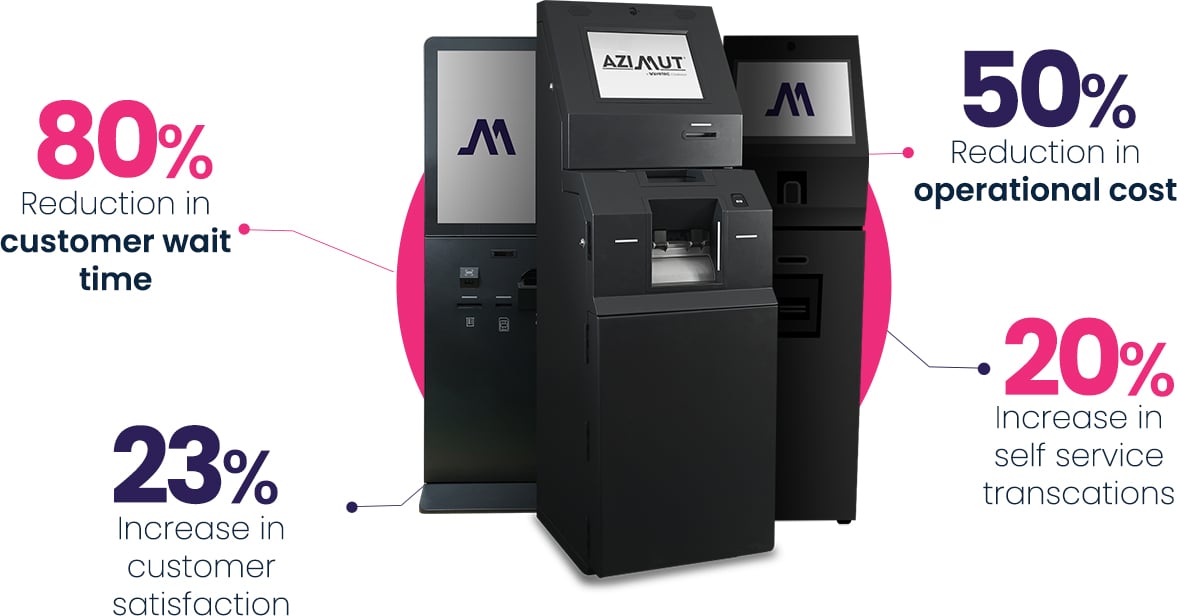 Bank Alfalah Chooses Azimut for Branch Transformation
Azimut facilitated Bank Alfalah's Digital Transformation journey with the help of our Cash Deposit Solution, CQuick. With over 200 kiosks in various locations scattered around the country, Bank Alfalah saw significant results:
Substantial increase in self-service transactions every month
More socially-distanced and contactless journeys enabled
25% increase in transactions made by women
24/7 coverage of financial and transactional needs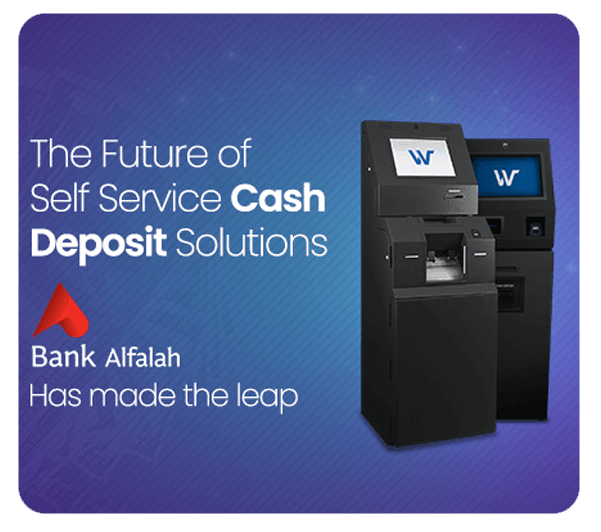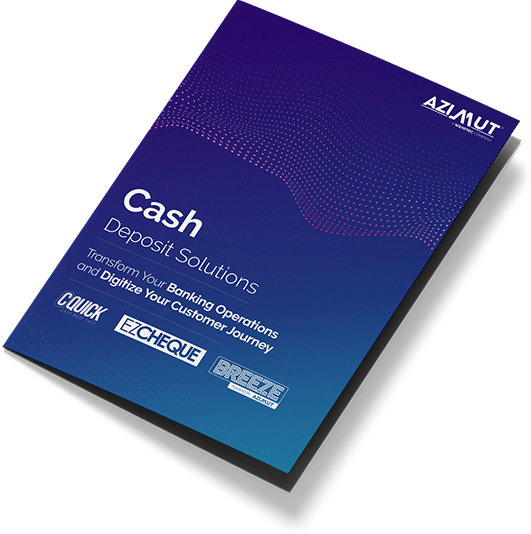 FAQs
What is a cash deposit machine?
A cash deposit machine, or CDM for short, enables you to deposit cash directly into your bank account without entering a bank branch or interacting with a bank teller.
How do you deposit cash with a CDM?
First, you find your bank's CDM. Second, you insert your debit card and verify your account details. Third, you insert your desired amount of cash. Fourth, you verify the amount and that's it, you're done!
Is a cash deposit machine safe?
Yes, cash deposit machines use bank grade security to ward off malicious attacks by bad actors and your transactions are insured by your bank up to a certain value so there's nothing to worry about.