Launched by the Ministry of Commerce and Investment, Saudi Business Center is a non-profit organization for business owners that enables the exchange of business opportunities and knowledge. With the mission of fostering a welcoming business environment across the Kingdom of Saudi Arabia, the center serves around 23,120 customers each month. The center provides a wide range of services and support for both local and international investors. It is a one-stop shop for all business-related needs, including licensing, permits, company registration, and even offering regulatory support and market research.
Concern
The Saudi Business Center was faced with the significant challenge of optimizing its workflow and improving customers' experience. Unfortunately, they had been facing issues with their current vendor in Saudi Arabia, which led them to seek out new partners who could help them achieve their goals. That's when Wavetec entered the picture, having been recommended to them by the Ministry of Commerce, one of Wavetec's existing clients.
Solution
Wavetec's reputation for providing top-quality customer experience solutions made them the perfect partner for The Saudi Business Center. Through Wavetec's expertise and technology, the Saudi Business Center could achieve its goals and provide a world-class experience to its customers.
Wavetec's solutions for the Saudi Business Center were meticulously designed to optimize workflow, minimize wait times, and enhance customer satisfaction. Wavetec deployed a range of cutting-edge technologies, including the following:
Dual Printer 17″ kiosk, enabling customers to print their own tickets
LCD 10″, displaying real-time information to all those waiting for their turn
Feedback Tablet 10″ and Feedback kiosk 17″, both of which receive instant feedback from the customers
65″ screens with medial player, relaying vital information, such as queue positions, estimated wait times, and promotional content
A dashboard, facilitating the management team by helping them monitor the workflow and customer satisfaction levels
WhatsApp Queue, enabling customers to join queues remotely, thus reducing waiting time.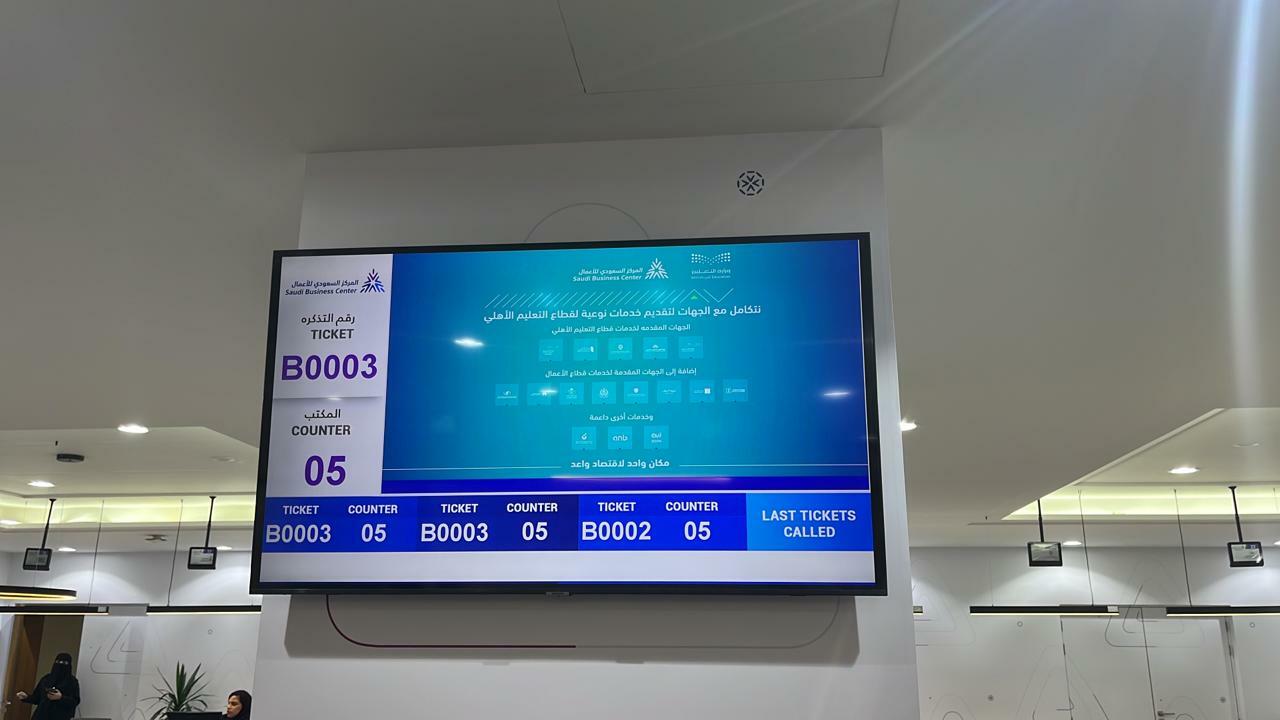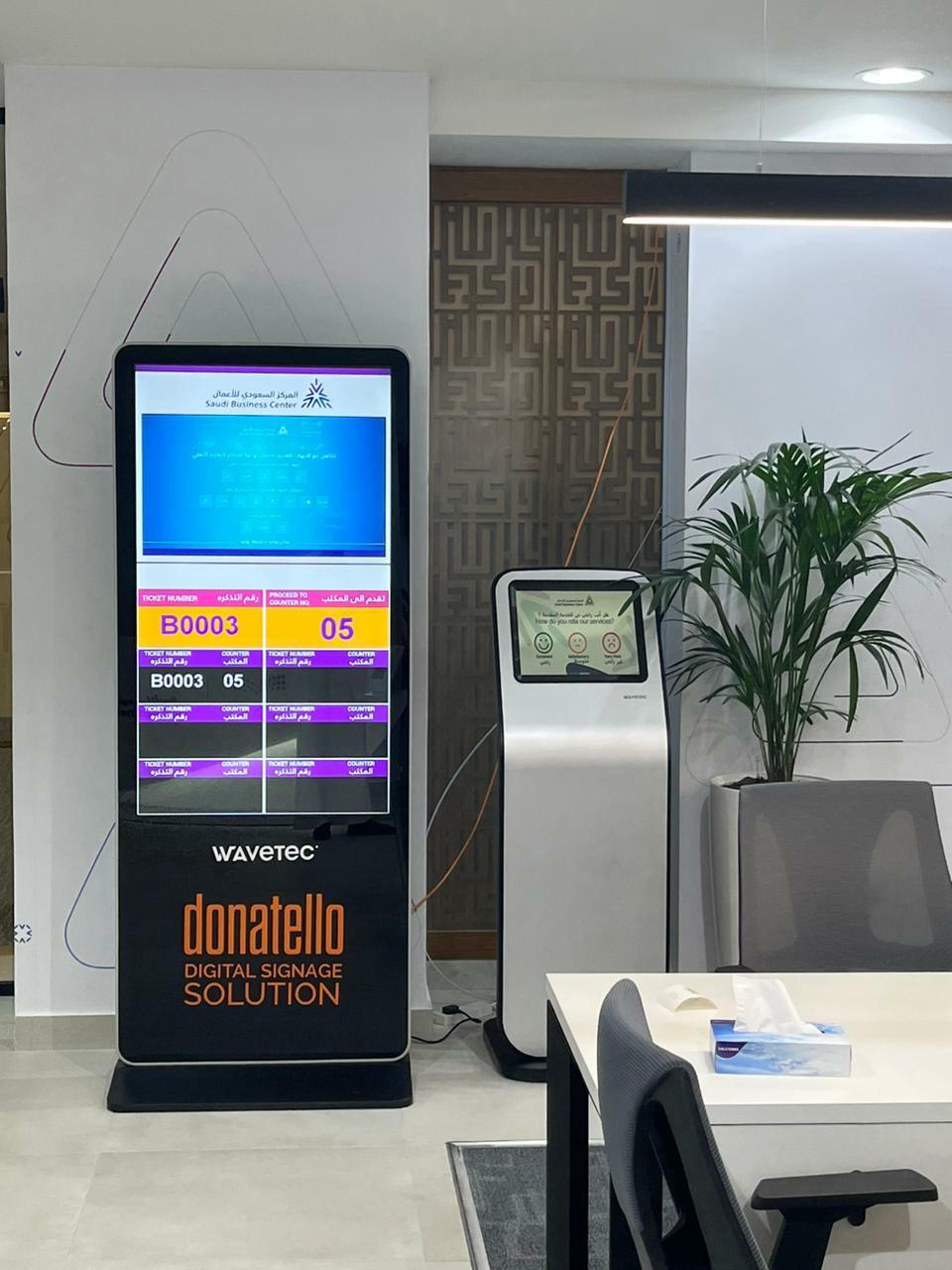 Impact on the Customer Journey
Wavetec's solutions has had a profound impact on the customer journey at the Saudi Business Center. The customer journey now begins with the customer's arrival, where they proceed to the reception area and take a ticket. The customer is then directed to the waiting area, where they can monitor their queue position on the screens. When it's their turn to be served, the agent calls them. After the service is complete, the customer can leave their feedback and suggestions.
Benefits
Reduced Waiting Time
Enhanced Branch Performance
Higher Employee Productivity
Scalability
Real-time customer feedback and insights via reporting and dashboards
Overall, the workflow has been highly streamlined with the solutions provided by Wavetec. From optimizing workflow to reducing wait times and enhancing customer satisfaction, the center can now deliver world-class customer service.
The Future is Now
We are proud to have partnered with the center to deliver cutting-edge technologies that optimize workflow, reduce wait times, and enhance customer satisfaction. Building on the success of the initial deployment, we are now preparing to deploy our solutions across all branches of the Saudi Business Center.