About
The Ministry of Justice, KSA, is a government office that supervises courts and notaries, providing a legal system based on Islamic law. They ensure the regulation and improvement of judicial and documentary services.
This office is crucial to building effective establishments, qualified human resources and effective partnership with well-developed tools.
The Opportunity
The Ministry of Justice was facing high volumes of foot traffic from visitors, the majority of which was concentrated at the entrance of the branch and the waiting areas. Given social distancing concerns, they needed to control and reduce waiting and service times.
Additionally, their previous queue management system was not of the quality desired. They required a system with improved SLA and maintenance.
Deployment
The Ministry of Justice chose to deploy the following Wavetec solutions:
17" Ticket Dispensing Machine with dual printers
10" Counter Display Screens
10" Customer Feedback Tablet
Web-Based Calling Software
55" TV with a Digital Signage Player
Dual Counter Status Display Screen
Dashboards and Reports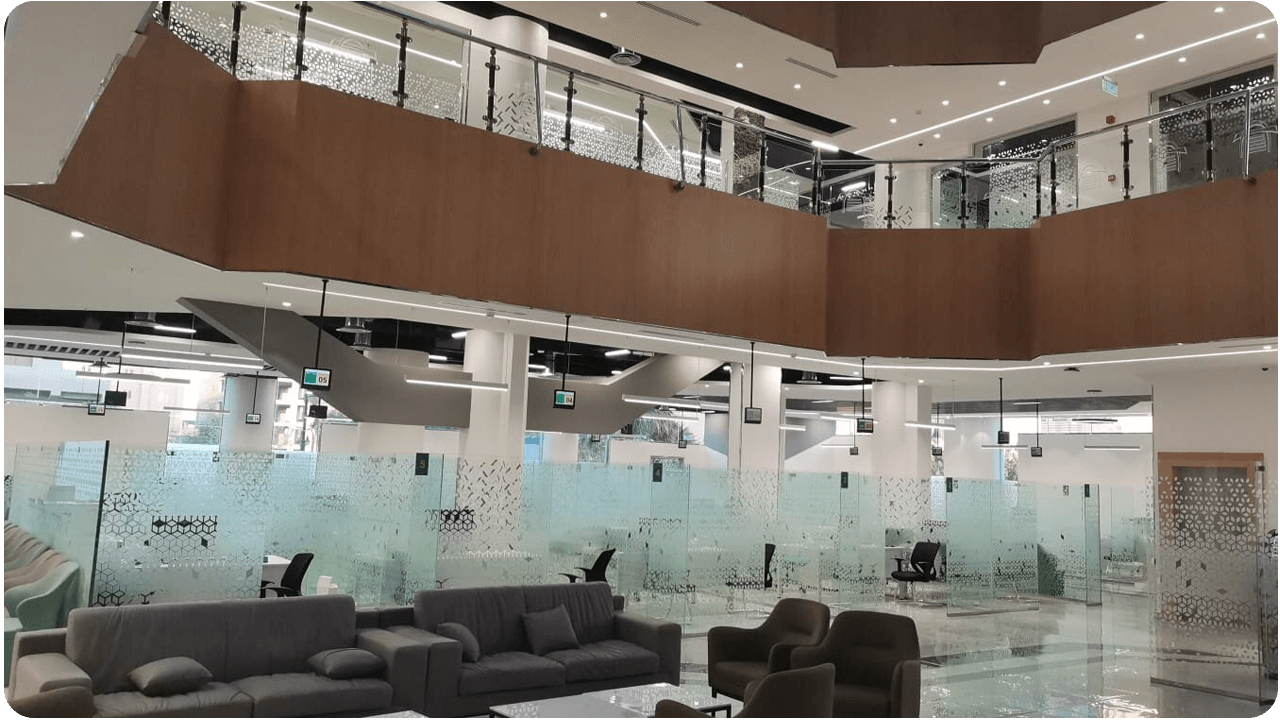 The project was completed in three phases. The first being direct and the last two through our partners. The installation and configuration were performed by the Wavetec team.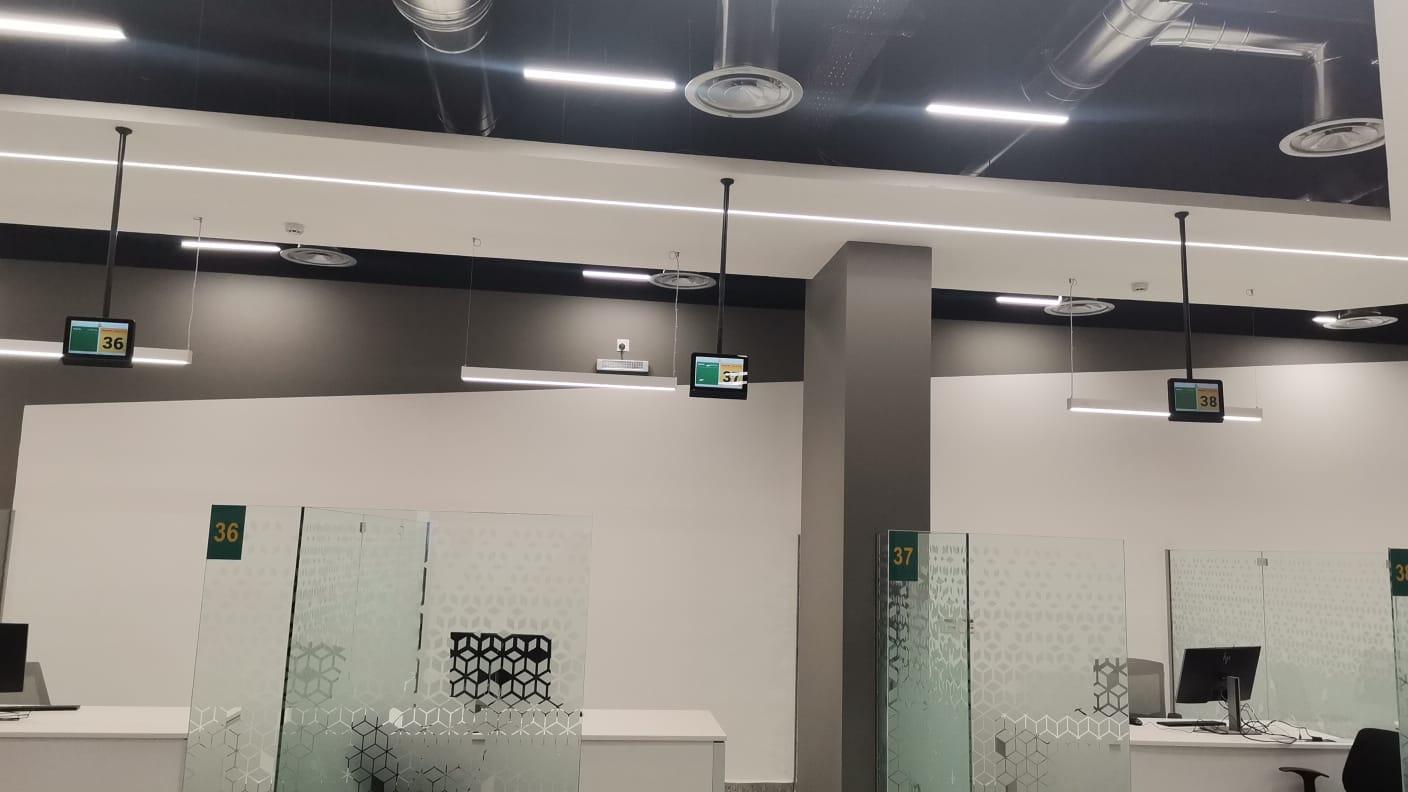 In total, they ordered 88 systems for 60 nationwide locations. And are serving 300 customers per day.
Customer Journey flow
The visitor arrives at one of the locations and takes a ticket from the kiosk installed at the entrance. The kiosk has 20 categories to choose from with a counter allocated to each category.
The visitor takes a seat in the waiting area and watches instructional videos on Wavetec's Digital Signage to pass the time and to be better informed.
Once it is their turn to be served, the ticket is called upon through the counter display unit installed on top of each counter.
The visitor is served and leaves their feedback on the tablet at the counter. The feedback is accessible to management on the Spectra portal.
Benefits of the Solution
Enables social distancing

Reduced actual and perceived wait time 

Optimized service times 

Easy-to-use and to install 

Facilitates satisfactory visitor experiences

Contactless, self service solutions 

Greater operational flexibility and efficiency 

Higher employee productivity levels

Standalone and scalable