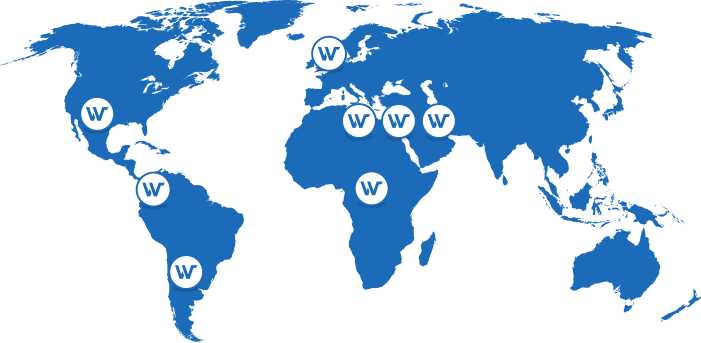 Wavetec Enjoys a firm presence in over 70+ countries with its Queue Management Systems, Self-Service Kiosks and Information Display Solutions installed at leading corporations around the world. Wavetec's credible customer portfolio, rich integration tools, and customized solutions are eminently known worldwide.
Since its inception in 1986, Wavetec has demonstrated an urge to be the best with its mission to specialize in Customer Experience Solutions and Financial Information Display Solutions to meet the requirements of various industries. Headquartered in Dubai Silicon Oasis, Wavetec is also SO 9001:2015 certified.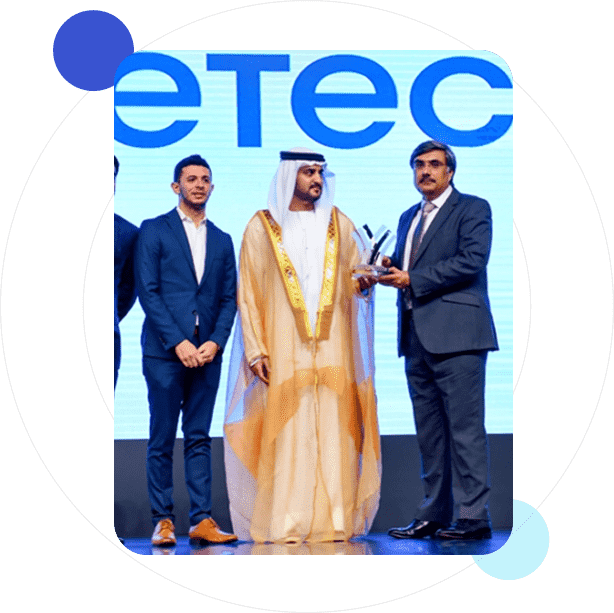 Its cutting edge customized solutions, and vast experience of transforming customer service areas in diverse industries such as stock exchanges, telecommunications, brokerage houses, airlines, mass transit, retail, banks, entertainment, and healthcare around the world has made it emerge as a global leader of Digital Signage and Customer Experience Solutions.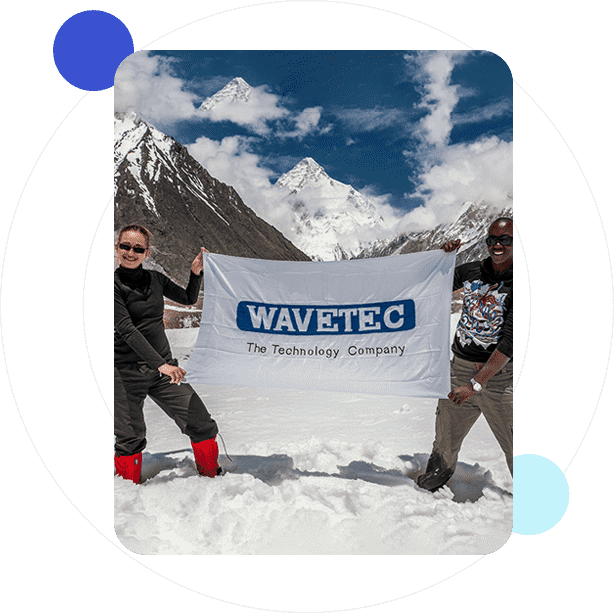 Wavetec at a Glance
Wavetec has a massive global footprint and an impressive clientele. We take pride in serving companies globally. Our products are designed in the UK and UAE, with innovation and development hubs in Santiago de Chile & Karachi.



We are ISO9001: 2015 certified, by Bureau Veritas as our auditor.



Over 20,000 Customer Experience installations worldwide.



World's first company to launch WhatsApp Queuing



Global leader in Financial Market Displays with 30+ stock and commodity exchanges as customers
CEO Message
At Wavetec, Customers are at the heart of everything we do and we strongly believe that our success is fueled by the satisfaction of our valued customers. Our endeavor for excellence and passion for innovation is second to none. As one of the leaders in technology companies across the world, our commitment to provide improved value to employees, business partners, vendors and all the other stakeholders, is entwined with our corporate vision to become a leading and trusted global player in our domain.Wavetec has a history of responsible business conduct and we strongly believe that real business success is not just about profits measured in numbers but also, as importantly, about how those numbers are achieved.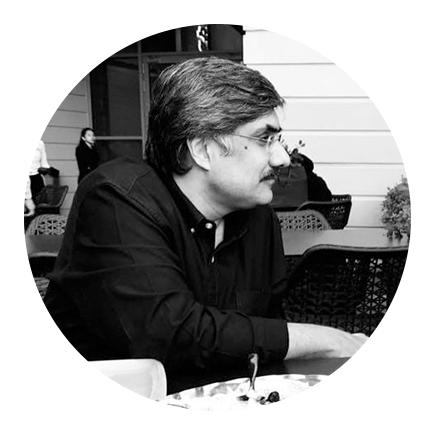 Our corporate strategy reflects our commitment to sustainable business practices and balancing responsibility alongside growth and productivity. Today we have expanded into 70 countries across the globe with a vision to be present in every country on the map. With our success has come greater responsibility and hence our commitment to benefit the stakeholders therefore, we work by focusing on economic alleviation and social cohesion in the larger interest of the community we live in.
Ahmed Fraz
Group CEO Wavetec
Responsibility at Wavetec
Aligned with our Values
We are deeply committed to supporting the social and economic development of the environment in which we coexist. At Wavetec, we understand our role as responsible global corporate citizen and engage in diverse initiatives and projects that directly impact areas pertaining to education and entrepreneurship.a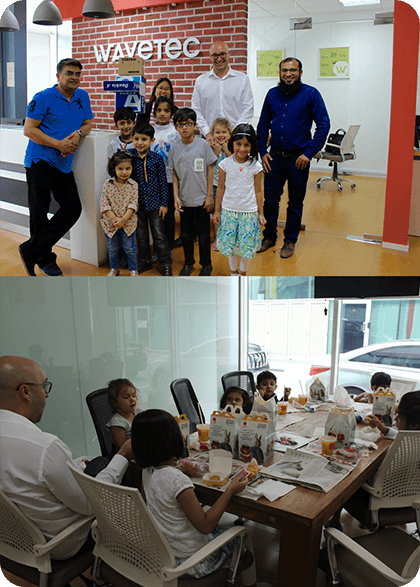 Family Friendly
The wellbeing of our families is at the core of our culture as we at Wavetec well appreciate the challenges that our parents and families face in managing their responsibilities. This forms the foundation for many of our "Family Friendly Initiatives". These initiatives include from allowing extra time to care for loved ones to family health and educational support programs.
Initiatives have also been taken to create a kid -friendly work environment which allows parents to bring their kids to the workplace, if ever the need arises, this also creates a sense of belongingness and comfort zone for the kids at their parents' workplace. We also believe that early child and parent bonding is at the core of cultivating a happier tomorrow and therefore we at Wavetec have also developed initiatives where parents can take extra time to care for their newborns.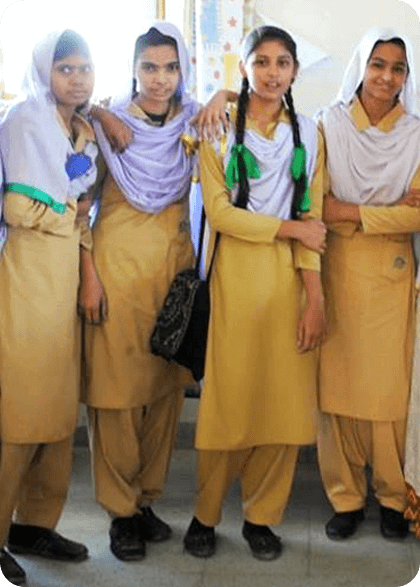 Education
At Wavetec, we believe contributing to the communities around us is vital to running a business successfully and fulfilling our responsibility as citizens of the world.
We diligently took up the opportunity to finance a school campus of The Citizen Foundation at Keti bunder, an underprivileged area In Pakistan in order to ensure education is imparted to the youth of the area. Other than funding a school branch, Wavetec's employees in Pakistan actively participate in the mentor-ship program "Rahbar" launched by TCF, which is aimed at the development of youth as responsive individuals and productive members of the society.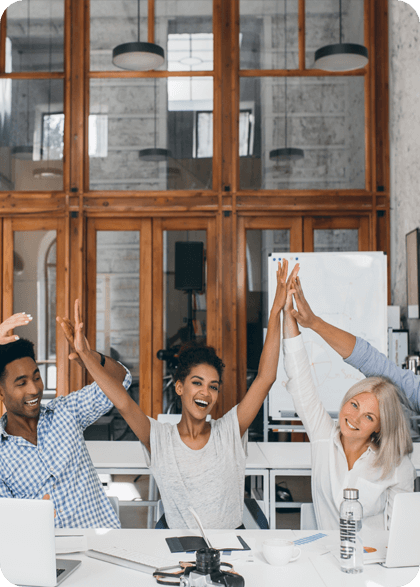 Entrepreneurship
Organisations, as wealth-producing agents, are crucial for economic growth. At Wavetec, we employ our vast experience in order to mentor and train fresh entrepreneurs. We also invest in new technology based start-ups with potential for growth and hence create new employment opportunities in the community.
Global Distributors
Wavetec's products and solutions are placed in more than 70 countries in various parts of the world. Such a global expansion would not be possible without the efforts of our Distributors and Resellers that sell, implement and provide after-sales services for Wavetec's portfolio.
Through our network, we enable businesses across the global to optimize their customer experience while maintaining the highest levels of service delivery efficiency and quality.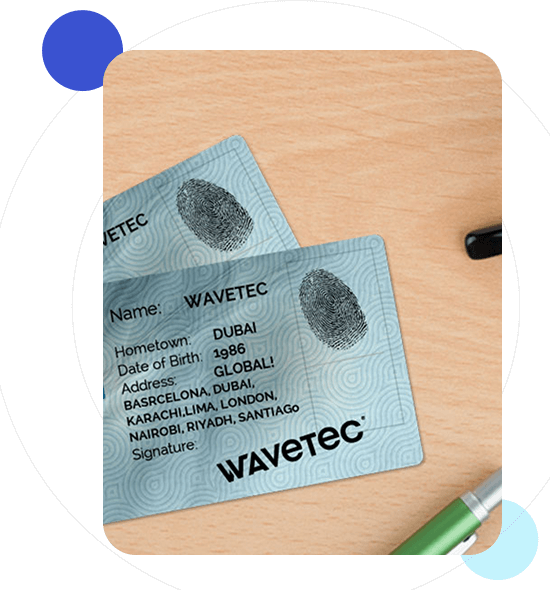 By working together your company can be a part of our rapidly expanding family of distributors and resellers around the world. We're dedicated to our partners and their ambitions and which is why we ensure that you get everything you need to start your journey with us.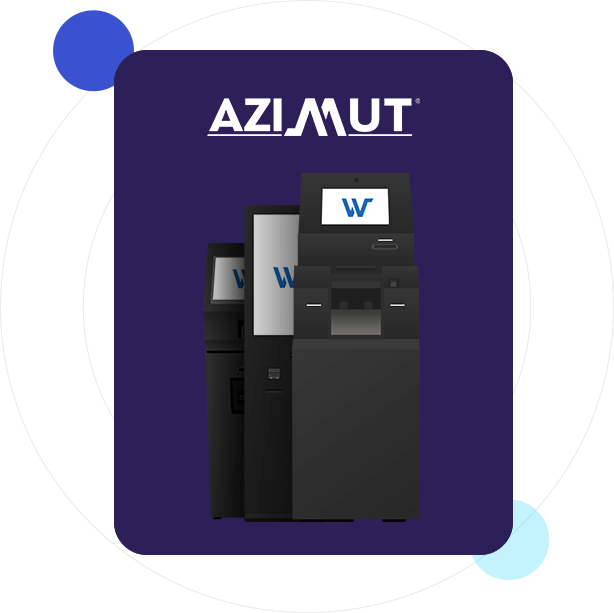 Self Service Partnership with Azimut
Azimut is a successful software development company, specializing in self service applications for the telecom, retail and banking industry.
Azimut is the world's leading telecom & mobile banking self-service solution provider, with modular software and hardware is specifically designed and customized based on customers' requirements. Azimut's software & hardware delivers the best experiences for your customers by offering fast and secure services round the clock.
Azimut specializes in:
KYC Authentication & Verification
Mobile Banking with Cash Accepting & Dispensing
Fast & Secured Transactions via Smart Middleware
Modular Kiosk Designs
Self Care & Account Management
Integrate with Mobile Apps & Wallets
Facial Recognition & Liveness Detection
Powerful Dashboards for Data Visualization
By working together your company can be a part of our rapidly expanding family of distributors and resellers around the world. We're dedicated to our partners and their ambitions and which is why we ensure that you get everything you need to start your journey with us.