About BRT
Bus Rapid Transit or commonly known as BRT Greenline Karachi is a fully segregated Bus Rapid Transit (BRT) system operated with the "world's first" biomethane hybrid bus fleet.
The Government announced plans to provide an infrastructure component to launch an approximately 30 kilometers BRT Green Line project on modern lines to alleviate the traffic congestion problems in the city. Also, it is aimed to improve the quality of life of above 1.5 million people who are daily commuters by improving the existing transport system.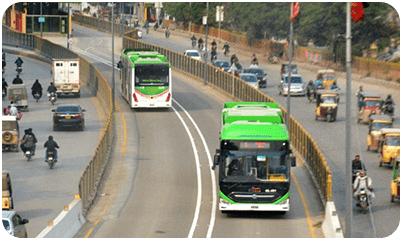 The Opportunity
To ensure the smooth and efficient running of the mass transit system, the Government of Pakistan needs an Integrated Intelligent Transport System to be established. An IITS system is required to enable operators and travelers to experience an organized system. The BRT Greenline Karachi required better and more coordinated decisions between operators and travelers to improve system performance in terms of better passenger handling.
To achieve that, the system needs the application of advanced information processing, communications, security, and management strategies in an integrated manner to improve the functioning of the transportation system.
The Solution
Wavetec took the privilege of being part of a project by the Government of Pakistan. They offered digital transformation services based on the gaps of the Greenline project.
The goal of solutions implemented is to maximize ROI with the implementation of quality equipment of international standards and also to design a customized solution
1. Security & Surveillance System
Deployed 900+ indoor and outdoor cameras to ensure continuous safety, security & surveillance system on:
Bus Stations infrastructure and installed equipment
Complete Bus route
Buses
Passengers
BRTS Staff
Operation Control Center (OCC)
Bus Depot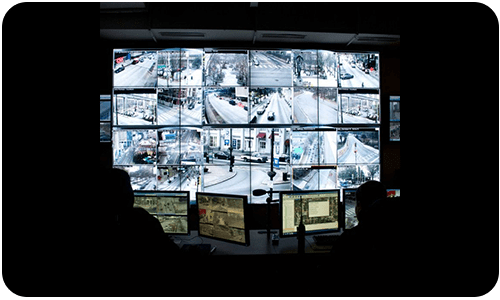 2. Operations Control Center Video Wall
Supply and installation of 5×5 LED Video Wall for bus locations and sensor data
Supply and installation of 3×3 LED Video Wall for CCTV monitoring & surveillance
Supply and installation of complete furniture for operation and control center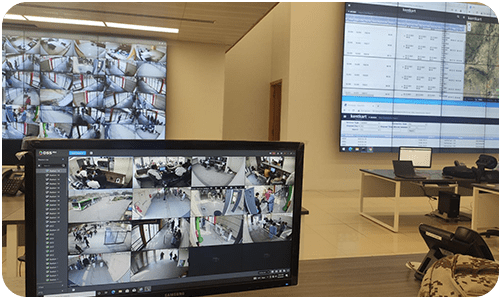 3. Communications System /Network
Communication Network and Digital Transmission System that consists of:
LAN for each BRT station, OCC, and Depot; (60,000 meters CAT6 deployment)
Bus to OCC wireless link; (110 Super Wifi access points to cover the corridor)
Backbone data highway to connect all elements. (60km fiber optic deployment)
4. Energy Management System
The Energy Management System deployed on OCC, Depot, and all stations which are:
Provide transparency and accountability in the use of energy and fuel.
Enable finer level management of energy consumption for energy conservation
Identify areas for further improvement in energy usage by providing time-based energy consumption at key points.
5. Signal Priority System
The BRTS goes through a mixed traffic intersection at multiple points. Wavetec offers Signal Priority at these intersections to provide priority transit for the BRTS Buses.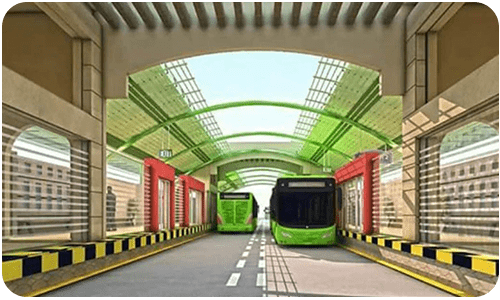 6. Hardware for Real-Time Passenger Information (RTPI)
Real-time passenger information displayed at bus stops/stations (LED technology)
Customer Journey Flow
A typical customer journey flow of a technically advanced Bus Rapid Transit is based on 6 core steps:
Real-time information on each Bus allows customers to plan a comprehensive and time-scheduled trip. A passenger checks the time of his BRT and generates a transit access pass from the automated kiosks placed at the stations.
The passenger gets on board a barrier-controlled, automated, and digitized Bus. The customers tap their Transit Access Pass while onboarding
The customer checks the changing transits with the help of coordinating signage operating with the integration of communication systems and networks.
The surveillance cameras placed at each station record the regular activities that take place on BRT stations offering a secure transit to the onboarding passengers.
The CCTV videos are monitored at the Command & Control Center on the video walls.
As the passenger off-boards at his/her stop, they tap the transit access pass again as they off-board for a distance-based automated fare collection.
Benefits of the Solution
Offered high capacity, service quality, and speed
A secure transit system for the travelers equipped with more than 900 surveillance cameras
Customers can use a pre-paid ticketing system with their
Real-time data transmit with high speed 200 MBPS WiFi
Self-service opportunities for contactless, socially distanced journeys
Well-designed signage and information systems at each station
A precision bus docking system
Wavetec partnered with the leading entities in the region for smooth implementation of the BRT system. Huawei, Vertiv, and Dahua offered great support to compose an advanced infrastructure of the project.
Altogether, the partnered organizations contributed to getting the facilitation at different points of the Green Line BRT system. Precisely, these helped to improve the design capacity of the project, operations at data centers, communication networks and put in place the surveillance systems as needed for the efficient delivery of the project.