Good or bad customer service can make or break your business, reputation, and growth. A good customer service experience can win you loyal and long-term customers who keep intact with your brand, advocate for your brand & spread awareness and help build a positive rapport in your industry.
In today's fast-paced and competitive business world, delivering exceptional customer service is becoming more critical than ever. In this blog, we will examine some real-life examples of customer service experiences known for casting a promising impression on customers and helping businesses to reach unprecedented levels.
Whether you are an established business looking to improve your customer service or a start-up just getting started, these examples of exceptional customer service will provide valuable insights and ideas for delivering a high-quality customer service experience.
What is a good customer experience?
A good customer experience meets the customer's expectations in meaningful and innovative ways. Brand reputation and growth are about creating a positive, memorable, and trustworthy relationship with the customer. A good customer experience should be seamless, efficient, and personalized, making customers feel valued and appreciated.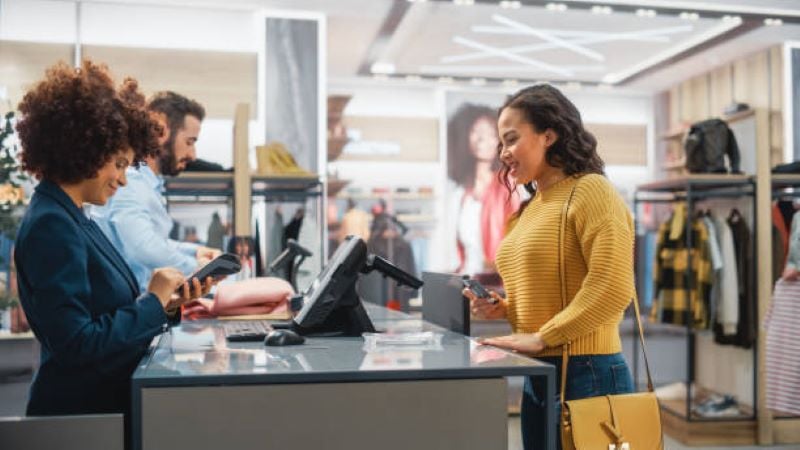 On the contrary, a bad or unsatisfactory customer experience might involve long wait times, uninterested or unhelpful staff, a lack of follow-up or attention to detail, absence of digital solutions to improve and customize customer journeys. All these factors leave customers feeling frustrated, unsatisfied, and unlikely to return.
In today's highly competitive market, companies must make the customer experience a top priority if they want to stand out and build a loyal customer base. By delivering a good customer experience, businesses can increase customer satisfaction, loyalty, and lifetime value while improving brand reputation and word-of-mouth referrals.
12 Examples of Good Customer Service in 2023
Some companies have gained a reputation for providing exceptional customer service by going above and beyond to meet customer needs. These companies understand the importance of customer satisfaction and loyalty, and by providing exceptional service, they have gained a loyal customer base and an excellent reputation in their respective industries.
Good Customer Service Examples in the Banking Sector
Good customer experience is vital in the banking sector as it is a highly competitive industry. Banks that provide exceptional customer service can differentiate themselves from their competitors, increase customer loyalty and improve their bottom line.
Here are a few banking customer service examples of taking inspiration from:
1- Capital One – Create spaces that provide a sense of well-being
Capital One is revolutionizing banking by marrying consumer insights with human-centered design to create a better customer experience. Utilizing technology and data-driven insights, the Virginia-based bank constantly innovates in-person and digitally to simplify customers' lives.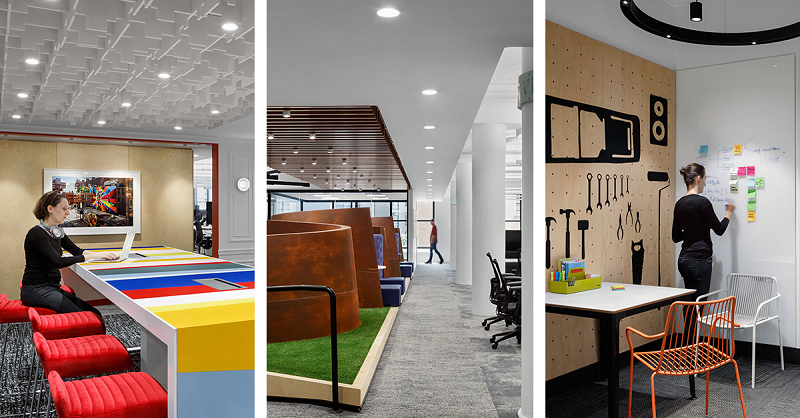 Capital One has recently expanded into the travel space with offerings like Venture X, a premium travel rewards card, the Capital One Lounge at Dallas Fort Worth Airport, and Capital One Travel – an online platform to make travel booking a breeze. Intending to make customers' journeys easier, Capital One is leading the way in the banking industry.
2- JPMorgan Chase – Walk-in Appointment at its best
With a remarkable budget expenditure of $9.4 billion in emerging technology, JPMorgan Chase is known for offering unprecedented customer experiences through digitized omnichannel banking solutions.
JPMorgan Chase has improved customer experience with walk-in appointments by implementing several initiatives. One such initiative is using digital tools to streamline the check-in process and reduce wait times. They have also increased the number of available appointment slots and extended hours of operation at select branches to accommodate customers' schedules better.
Additionally, they have trained branch staff to provide customers with a welcoming and personalized experience during their visits. These efforts have helped JPMorgan Chase to enhance the overall customer experience with walk-in appointments and provide a more convenient and efficient service.
3- HSBC – Reduce waiting times
HSBC, a leading financial services organization, serves 40 million customers globally with its Wealth and Personal Banking, Commercial Banking, and Global Banking & Markets services. To improve its customer experience, HSBC Mexico has rolled out a national project using Wavetec's Queue Management Solution. With over 100 branches already equipped and 200 more to be installed in the coming months,
HSBC aims to decrease wait times and improve customer journeys. The solution is customized on-site and provides personalized experiences and comprehensive insights to optimize customer flow and increase potential sales. The centralized dashboard and reports provide information on teller performance, wait times, and traffic data, allowing for better resource allocation during peak and off-peak hours. HSBC's partnership with Wavetec is the perfect banking customer service example.
Examples of Customer Service Experience in the Retail Sector
Retailers that provide personalized, convenient, and hassle-free shopping experiences can build customer trust and increase their likelihood of returning.
Here are a few retail customer service examples to take inspiration from:
4- Adidas – Consumer-centric point of view
Adidas has improved customer experience and increased brand loyalty by adopting a consumer-centric point of view. This means the company focuses on understanding its customers' needs, preferences, and behaviors and designs products, services, and experiences that meet those needs.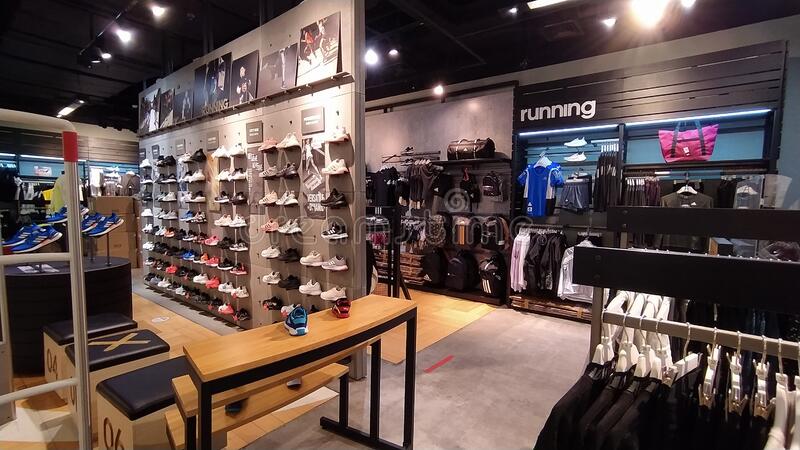 This approach has helped Adidas build stronger customer relationships, provide more relevant and personalized experiences, and increase customer satisfaction and loyalty. By consistently putting the customer first, Adidas has been able to differentiate itself from competitors and create a strong brand image that resonates with consumers.
Adidas' website and stores are not going to be cheaper, but the brand is still growing in prominence with an increasing customer base. Their rule of thumb is to win with the customer experience and tell a genuine brand story.
5- Chewy – Personalized customer service
Chewy, an online retailer that sells pet products, uses customer data that resides in its database to deliver personalized customer experiences to its customers.
It helps their sales teams to approach every customer with knowledge about their pain points, needs, preferences, expectations, and purchase history. A tailored customer service strategy based on data analytics and insights offer remarkable sales opportunities for Chewy to improve its bottom line.
6- Supermarkets such as Aldi and Lidl reducing customer waiting times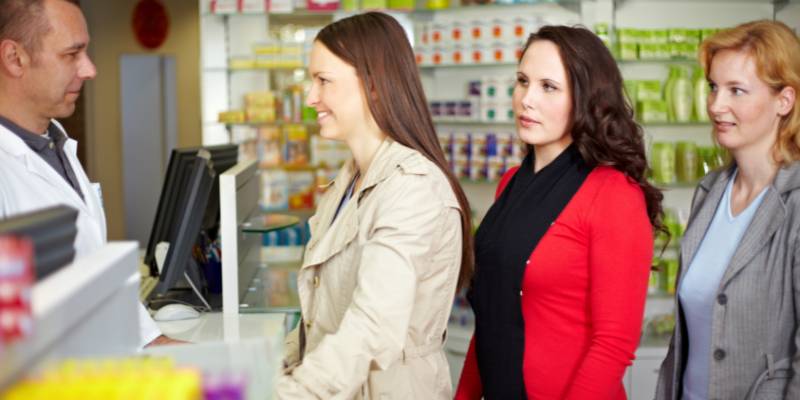 Aldi and Lidl have implemented several digital initiatives to reduce customer waiting times and improve the shopping experience. Their prime objective is to make the shopping experience more convenient and efficient for customers and reduce the time they spend waiting in lines, which can be a significant source of frustration. Some of these initiatives include:
They have introduced self-checkout systems in their stores to reduce customers' waiting time.
Some stores have also introduced Scan & Go technology, which allows customers to scan items as they shop and pay through their mobile phones or smartwatch.
Both Aldi and Lidl have installed in-store kiosks that customers can use to place orders and check prices, reducing the need for them to wait in line.
Good Customer Service Examples in the Healthcare sector
Healthcare providers prioritizing patient experience can improve patient trust, compliance, and overall health. By investing in technologies such as telemedicine and patient portals, healthcare providers can provide convenient, timely, and personalized care.
Some of the hospital customer service examples includes the following:
7- Chapidze Heart Center – Investing in Patient Flow Management System
Chapidze Heart Center, Georgia's leading heart hospital, faced long waiting queues and difficulties navigating the center for patients. To solve this, Wavetec and Innotec installed a "Patients Flow Management System" at the center.

Upon arrival, patients receive a ticket from a touch screen kiosk in the reception area, allowing them to choose their route and arrange appointments.
Patients are then registered in a virtual queue and called to the counter via LED displays and announcements. A 60-inch LCD system provides real-time information on patients' queuing status, making the experience seamless and efficient.
8- Nahdi Pharmacy – Leveraging Queue Management to Enhance Patient Experience
Nahdi Medical Company, a leading retail pharmacy chain in Saudi Arabia with nearly 1000 branches, has embraced the digital age of healthcare by implementing Wavetec's WhatsApp Queueing solution for a contactless and socially distanced customer experience.
With the Covid-19 pandemic driving the need for occupancy-limit adherence, Wavetec's solution was the perfect fit for Nahdi's goals.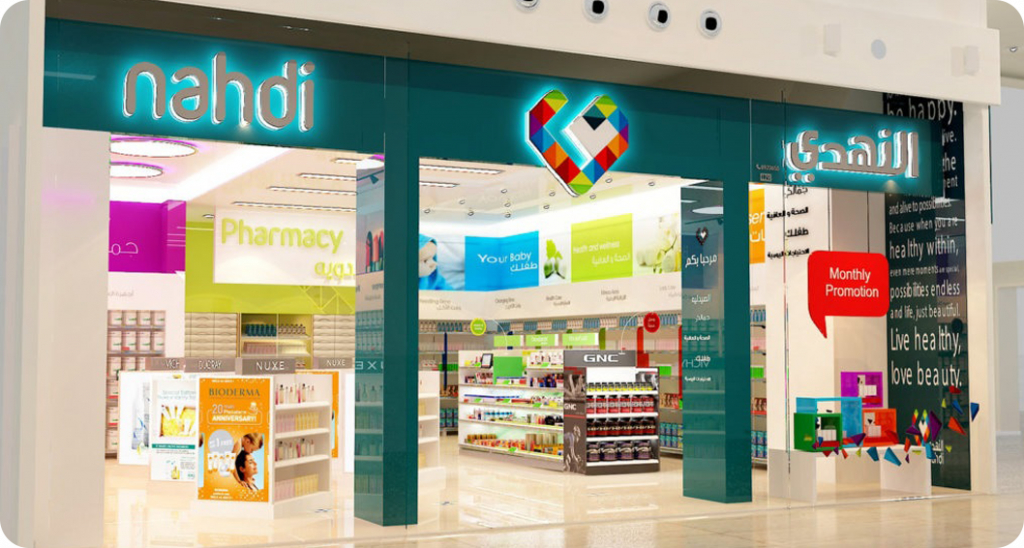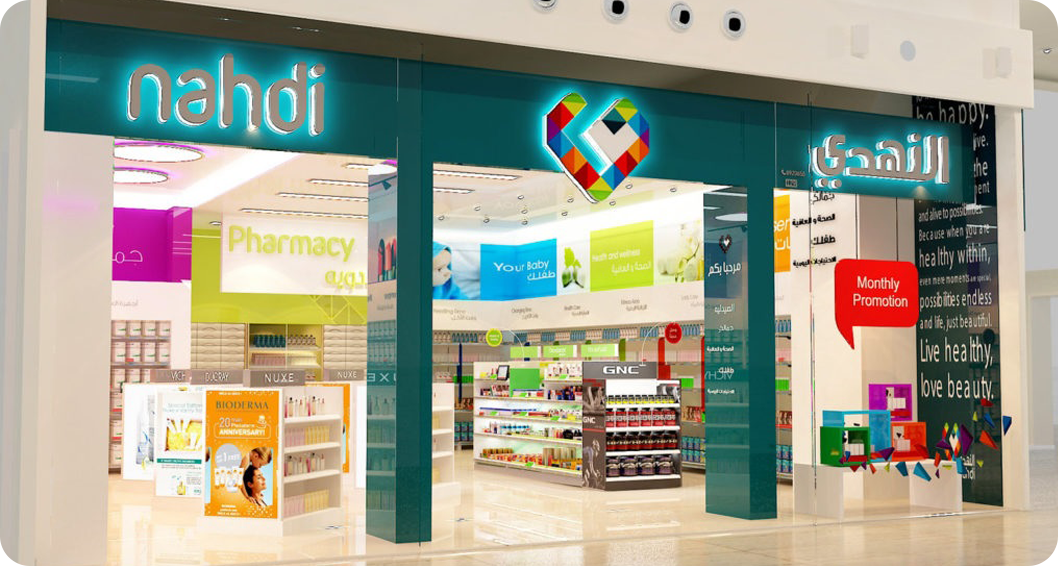 Integrating Spectra Reporting and Dashboards and a Customer Feedback solution provides Nahdi with valuable data to optimize operations and address customer concerns.
Customer Service Examples in the Airline sector
The importance of good customer experience is crucial in the airline sector as it directly impacts customer loyalty and brand reputation. Airlines that provide exceptional customer services, such as efficient check-in processes, comfortable seating, and timely arrivals and departures, can improve customer satisfaction and increase their likelihood of returning.
9- Emirates – Managing customer flow at 71 different stations around the globe
Emirates Airlines is elevating the customer experience with the adoption of Wavetec's comprehensive Queue Management solutions at a growing number of 71 stations worldwide.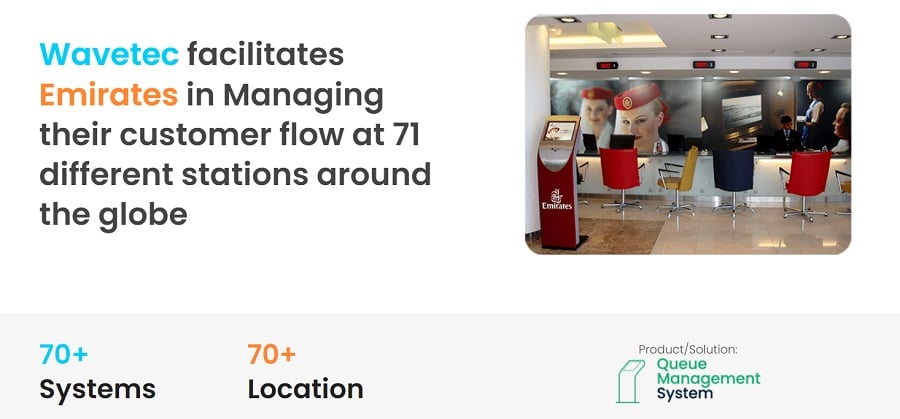 Our end-to-end solution streamlines Emirates' customer management needs and offers central reporting and management capabilities for real-time monitoring and analysis of service times across all global branches.
The data captured by the system support Emirates in benchmarking performance, optimizing operations, and enhancing employee performance evaluations.
With the flexibility to fully customize the solution to meet their unique needs, Emirates has implemented a branded kiosk that seamlessly aligns with the airline's corporate color and theme.
10- Etihad Airways – Speeding-Up Employee Service Centre
Etihad Airways wanted to improve the experience for their employees at the Employee Service Center, where long lines and wait times were causing frustration.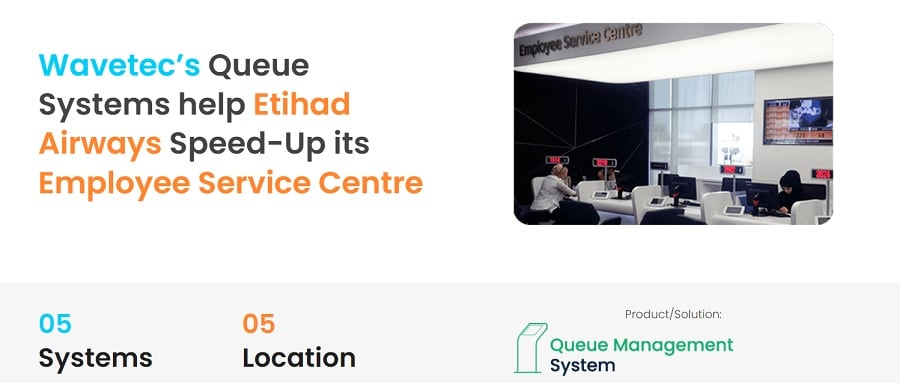 To solve this, Wavetec installed their Wavesphere solution, which included Queue Management, Digital Signage, and a Customer Feedback Unit. The solution followed Wavetec's "Organize, Engage, and Measure" philosophy to provide a comprehensive approach to enhancing customer experience.
The result was a much smoother flow of employees at the Service Center, leading to a more positive experience for all.
Example of exceptional customer service in the Software space
By investing in technologies such as chatbots and self-service portals, software providers can provide customers with 24/7 access to support and resources.
11- Netflix – Unleashing the power of personalization
Netflix's success can be attributed to its exceptional customer experience. From its intuitive user interface and personalized recommendations to its seamless streaming and constant content updates, Netflix has consistently delivered a superior experience to its users. This has resulted in a highly engaged and loyal customer base and a steady stream of new subscribers.
The company's commitment to putting the customer first has allowed it to stay ahead of the curve in the rapidly evolving entertainment industry.
12- Microsoft Office 365 – Cloud Provisioning at its best
Microsoft Office 365 provides a seamless and efficient customer experience, a critical factor in its ability to compete with rival products. The cloud-based platform offers a variety of productivity tools, including Word, Excel, PowerPoint, and more, that are easily accessible from any device with an internet connection.
Office 365 also integrates with other Microsoft products, such as Teams for communication and collaboration and OneDrive for file storage, providing a comprehensive and integrated solution for users. Additionally, Office 365 offers regular updates and new features, ensuring that customers are always up-to-date with the latest technology.
These elements combine to create a highly efficient and user-friendly experience, helping Office 365 stay ahead of the competition.
Key takeaways and action steps for businesses in different sectors to improve customer experience
Businesses can integrate the following actionable steps in different sectors to create a more seamless, efficient, and personalized customer experience, leading to increased customer satisfaction and brand loyalty.
1- Digitization – Businesses across various sectors can improve customer experience by adopting emerging digital technologies. This includes queue management systems, digital signage, and customer feedback units, which help streamline processes and provide real-time insights into customer behavior and preferences.
2- Data analysis – Collect and analyze customer data to understand their needs and preferences. This data can personalize the customer experience, improve service quality, and make informed decisions about product and service offerings.
3- Focus on customer pain points – Businesses should identify and improve customer pain points at each stage of their purchase journey.
Conclusion
Good customer service is a crucial aspect of any successful business. The glue keeps customers returning, providing them with a positive experience and increasing loyalty and brand awareness.
The examples of customer service experience we have discussed above reflect the power of harnessing exceptional customer services and the impact of digital technologies. As businesses strive to outshine their competition and build rapport with their customers, opting for the above-mentioned best practices and examples of customer service experience is recommended. Connect with Wavetec to find the perfect digital solution you can leverage to deliver an exceptional customer service experience.