Designing spectacular high contrast, media-rich displays for an extravaganza of experiences
Add aesthetic value to indoor environments with LED visual solutions and make your mark. Wavetec brings the merit of customizable LED visuals to unique applications including boardrooms, control rooms, marketing arenas etc. Our flexible, lightweight, and energy efficient modules can add up to create the LED solution that you desire, you can get a curved or straight video wall or single and double line tickers according to your dimensions, and get amazed with what we build for you.
High resolution and small pixel pitch make our indoor LED products produce visual marvels for any location. Our LED walls and tickers are not only scalable, but can also be integrated with different real time data sources, public feeds, or stored digital content to display content online and offline using different screen layouts according to the content, be it news headlines, promotional messages or financial data. Our distinguished LED portfolio with state of the art products and cutting edge customization capabilities caters to high end display needs, and creates dynamic media-rich indoor ambiance.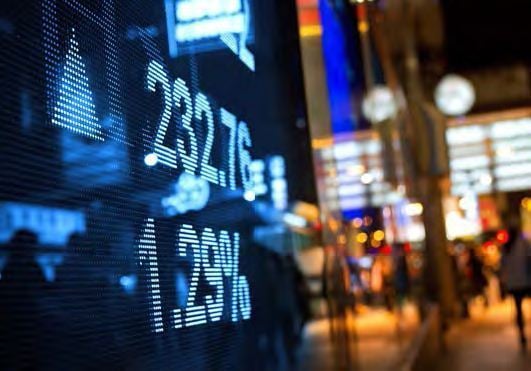 WIDE RANGE OF DISPLAYS
We tailor make tickers and video walls in different dimensions, unique designs, and smartly calculated pitches to produce the best display solutions for our global clientele. Our state of the art indoor and outdoor LED displays are befittingly reliable, easy to install, and perform consistently well in both indoor and outdoor environments, and in challenging applications round the clock.
Wavetec's network of one window visual solutions spans across a broad network; we cater to world-class organizations in 70 countries, and our exceptional modules have carved the trading floors of 23 leading global financial markets.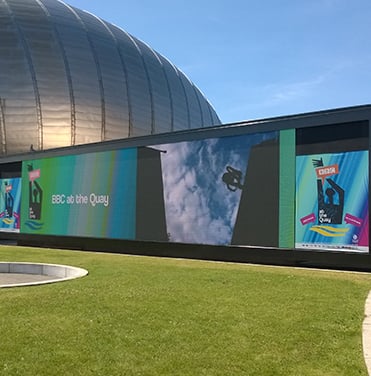 INDUSTRY APPLICATIONS
Our LED Full-color and Tri-color video walls and ticker displays are adept at operating independently on a wide array of customized screen layouts allowing information to be updated remotely, and delivered via real time feeds.
Wavetec's inherently media-friendly, customizable LED displays are the perfect choice for diverse industries, we leverage companies to reproduce a media rich setting anywhere in the form of digital billboards at retail outlets, sports displays at gigantic stadiums, financial displays at stock exchanges, advertising billboards in outdoor landscapes, or flight information display systems at airports.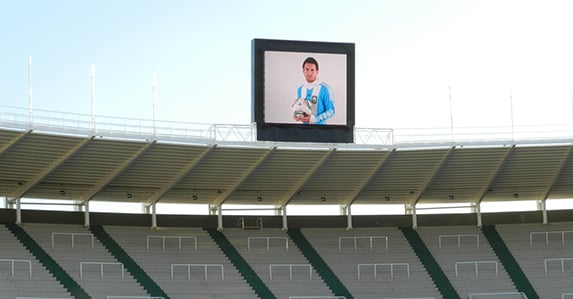 Our advanced LED portfolio facilitates seamless integration of Content Management system with client's database and our expert project management consultants ensure that they devise customized yet cost-effective high-tech visual solutions to meet your business' needs finely. Whether you want a straight LED video wall or a curved one, we have the expertise to do it all. Our range of LED tickers features optimal exhibit capability for close or long distance viewing, support different display formats, come with a variety of color options, and support connectivity via different channels.
With high resolution, superior contrast image reproduction capabilities, and scalable, energy efficient solutions we are equipped with specialized trendsetting technology to match pace with the fast changing business environment.