CalPERS Chooses Wavetec

to Enhance Customer Experience for

1.5 Million Members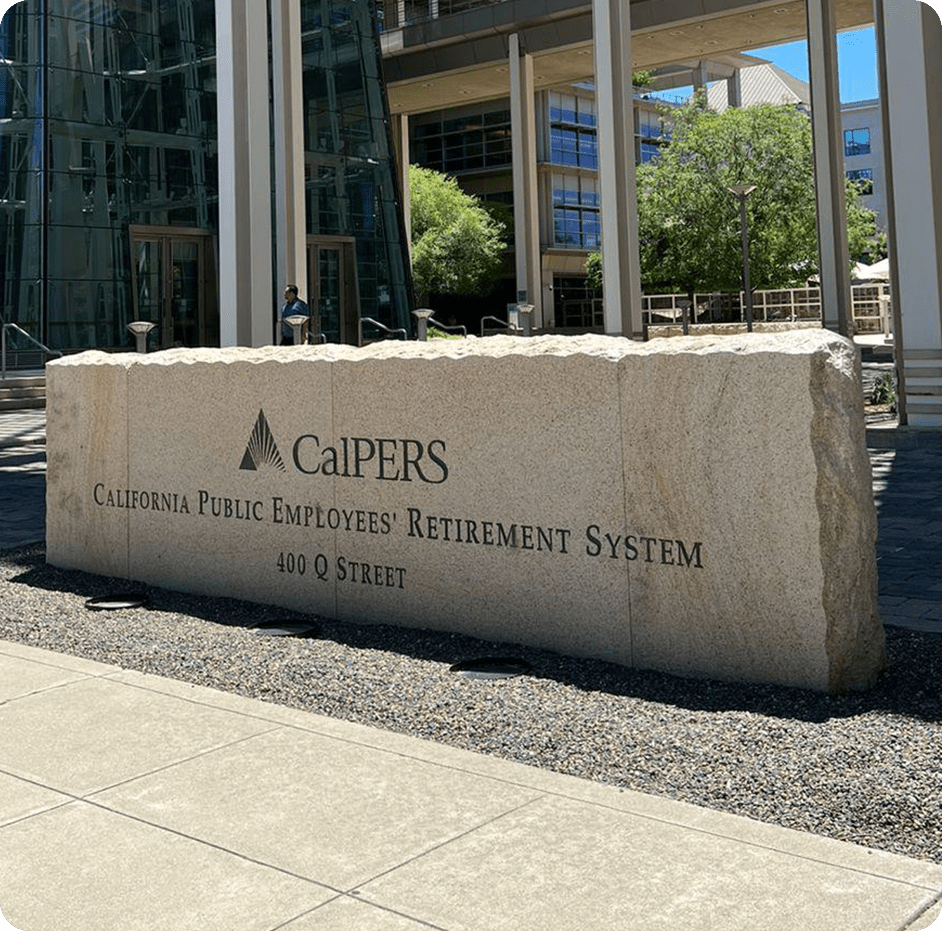 Improving the Members Experience at CalPERS, Government Service Centers with Virtual & Physical Queue Management System.

What's Next: With Wavetec Virtual Queueing System analytics, CalPERS is now ready to start taking actions to further improve the members experience at their service centers.
California Public Employees' Retirement System or CalPERS is an organization based in the United States that builds retirement and health security for California state, school, and public agency members. They manage the largest public pension fund in the US.
CalPERS manages pension and health benefits for over 1.5 million California state public employees, retirees and their families.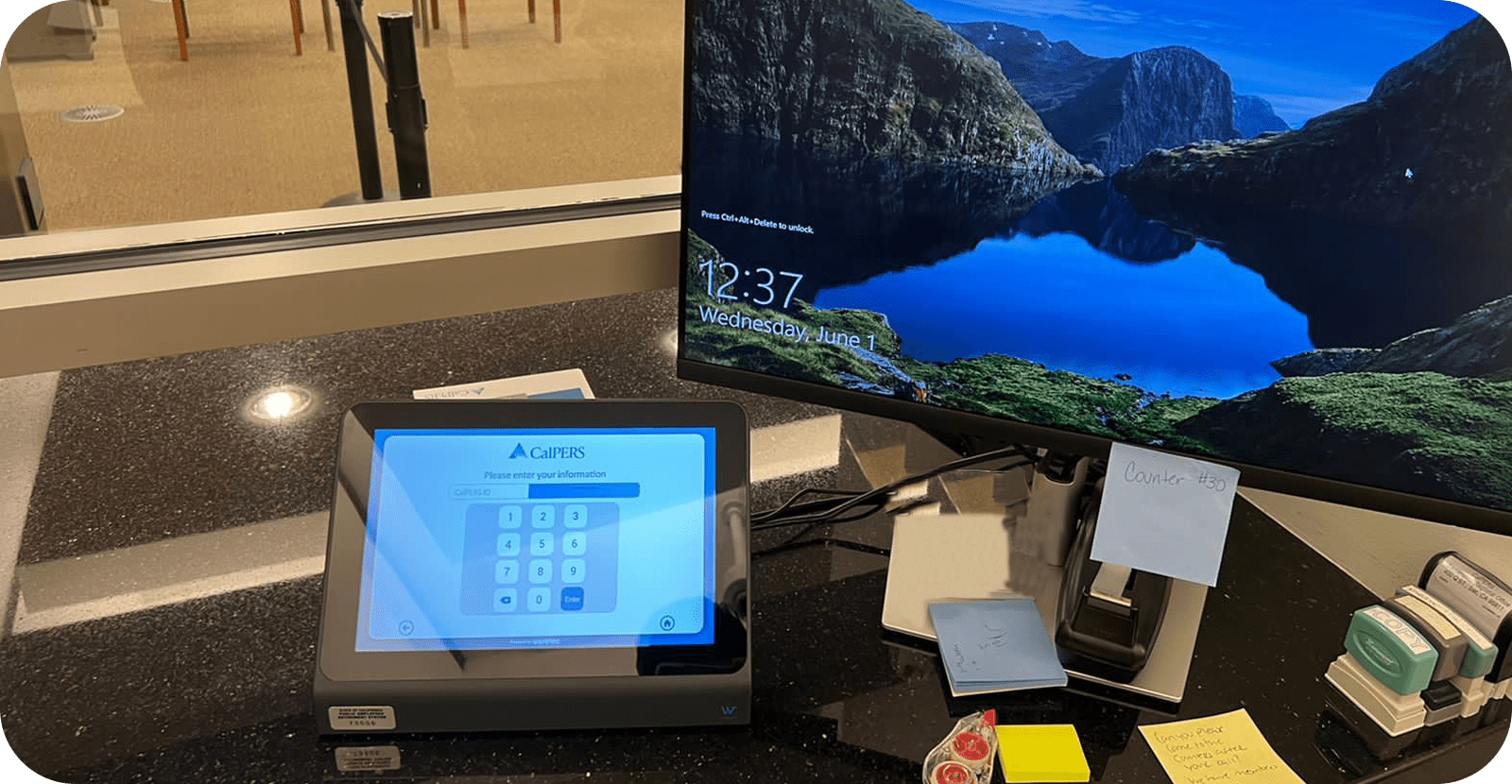 The Challenge
True to its Core Values and Guiding Principles, CalPERS was looking for initiatives to exceed members' needs and expectations at their main service center located in Sacramento, California. This lead to the initiative to renovate their customer flow management system to:
Reduce members' wait & service times
Eliminate irregular and haphazard queuing
Centrally control devices to minimize maintenance cost
Measure KPIs and drive operational efficiency
Measure members satisfaction to bring out improvement in business operations
It can't be easy to manage the accounts of over 1.5 million members in one state so CalPERS was looking for a solution where it could service as many CalPERS members as possible at a time while reducing wait times simultaneously. For this, they reached out to Wavetec.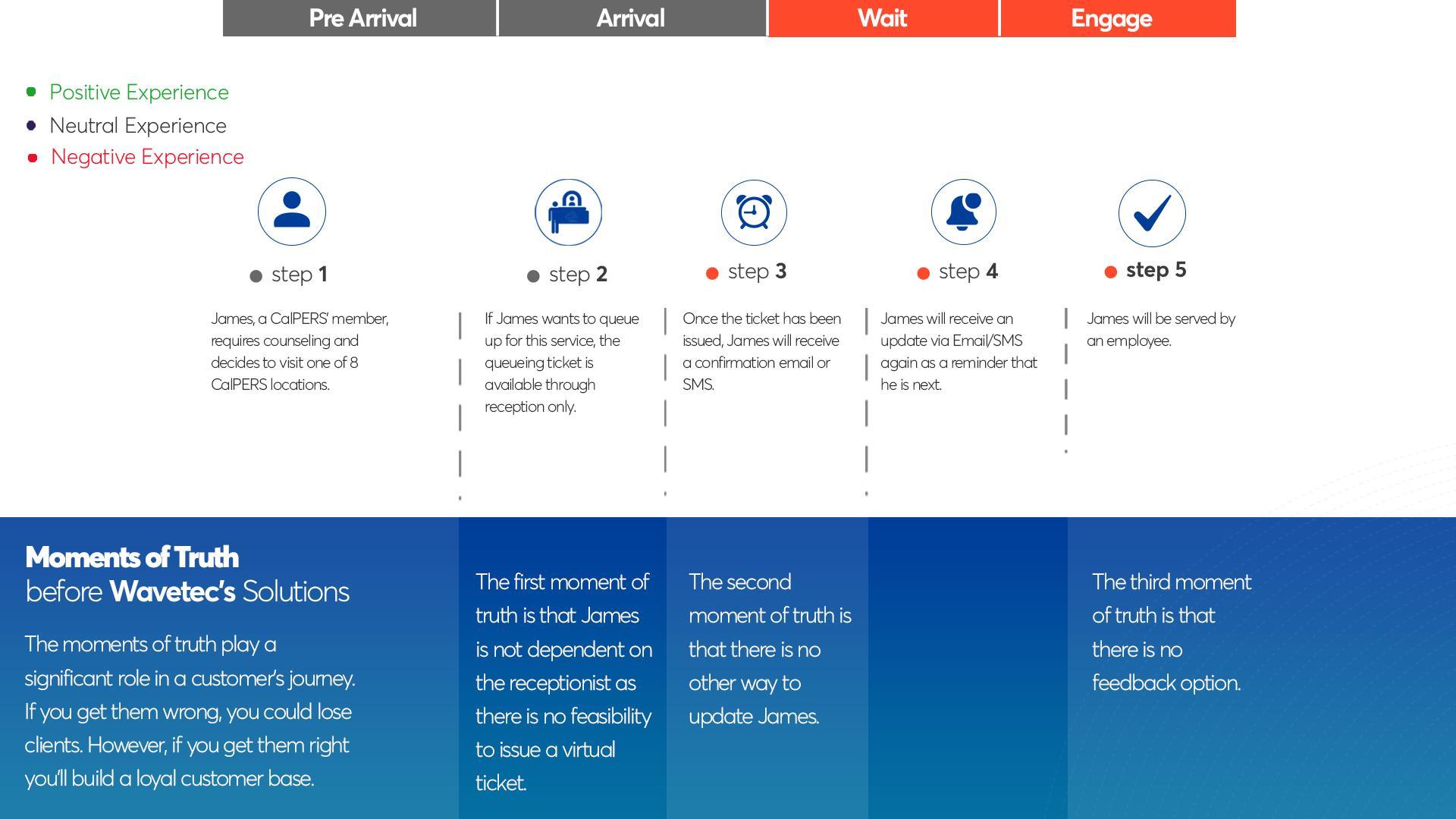 The Solution
Wavetec had the perfect solution for the challenge that CalPERS was facing. We outfitted their locations with a complete hardware, software solution in a hybrid configuration. The following modules were deployed:
Web Ticketing System (SafeQ)
Web Teller Software (Web TSU)
Desktop Ticket Dispenser KDUs (DTDU)
Digital Signage with status of the queue (Donatello)
LED Matrix Counter Display Units (CDU)
BI & Analytics Platform (Spectra Dashboard)
Opinion Plus over SMS (Safe Q)
SSO (Single Sign On) for security and ease of access (Integration)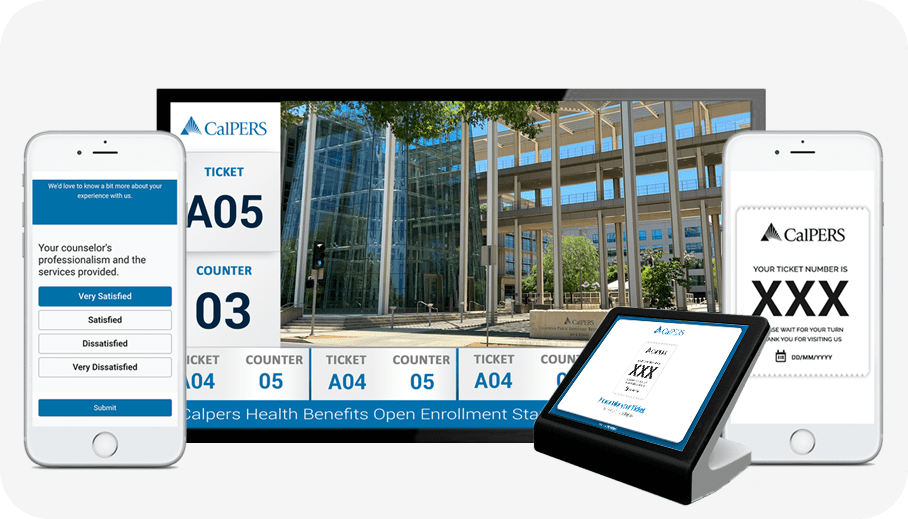 The Journey
To reduce negative experiences, Wavetec offered CalPERS members two options to choose from:
Walk-in with Virtual Queue Number
Walk-in with the help of reception
Virtual appointments are only available through the web ticketing system where a representative from CalPERS gets back to the members virtually.
Members receive SMS text messages, as well as email confirmations of their appointment and a physical ticket is also available if they're present physically at any CalPERS location.
At the end of their visit or transaction, members receive a feedback request via SMS and email to learn more about their experience and how it may be improved further.
CalPERS was also looking for some additional custom features which we were more than happy to help develop. They wanted a cohesive solution which wouldn't require much input, if any, from their end and we obliged.
Integration of Wavetec database with CalPERS Business Intelligence tools – CalPERS chose to retain their BI tools so we simply integrated our solution with their existing technology.
Cloud based server hosting handled by Wavetec – With their previous solution, CalPERS had a negative experience maintaining their own server at a physical location so we were happy to provide a cloud based solution.
Centrally managed by Wavetec – The entire solution is managed by Wavetec remotely with a dedicated support team on standby ready to sort out any issues.
A ticket announcement feature was also added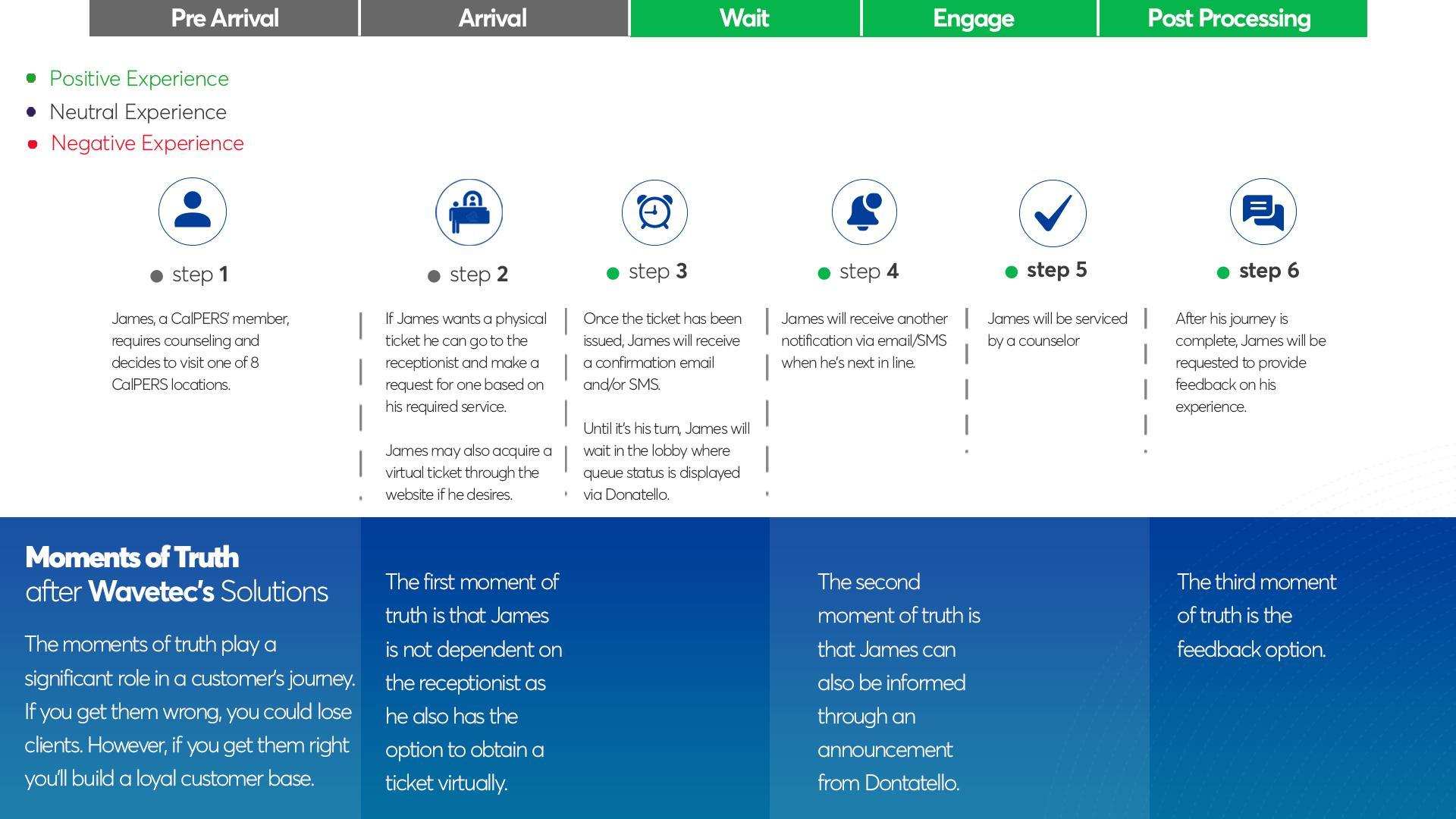 The Outcome
CalPERS was notably impressed with Wavetec's reporting tools and they were very pleased with how seamless the experience was for them and for the end user as well.
Additional benefits of Wavetec's Customers Experience solutions include:
Increased Members Satisfaction & Enhanced Experience
Reduced Overall Service Costs
Organized Flow of Traffic
Real-Time Monitoring
Smarter, Data-Driven Decisions
Central Control of All Systems from One Location