Patient Flow Management for Laboratories
Efficient service provision for an enhanced patient experience
Wavetec offers agile digital technology solutions to modernize healthcare industry. Transform digitally, grow exponentially.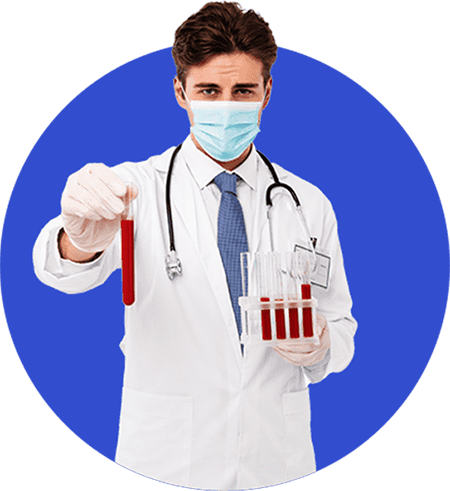 Digital patient engagement solutions are the key to improve the patient experience
A crucial aspect of healthcare services are laboratories that give legitimacy and accuracy to medical diagnoses. Offering services like medical testing, test result analysis and submission, labs expect heavy footfall on a daily basis. And with so much at stake if not effectively managed, laboratories would benefit immensely from Wavetec's specially designed Patient Flow Management systems that monitor, inform and truncate the patient journey, while ensuring consistent service quality and optimal resource allocation and utilization.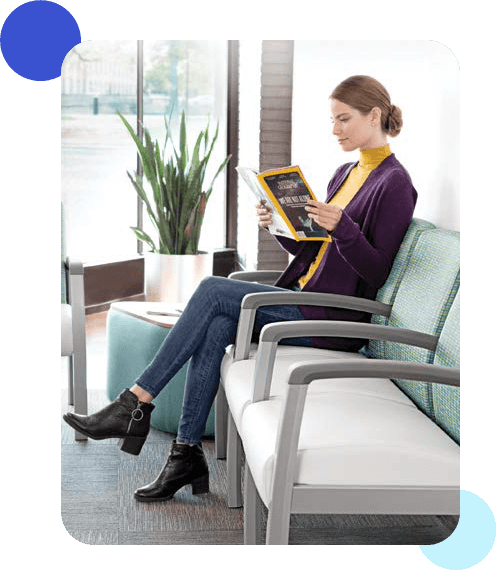 Patient Journey Flows
Whether the patient is a digital or non-digital customer, Wavetec's Virtual and Linear Queue Management solutions are committed to reshaping and upgrading patient experiences.
The patient selects a service (Information, Specific lab tests, Blood donation, Procedure related, Report collection) and books an appointment via mobile app, WhatsApp, mobile SMS or online appointment/web ticketing
They are issued a ticket
They are sent real-time notifications via mobile app, WhatsApp messaging, SMS or email reminding them of the appointment, arrival details and relevant SOPs
Patients will be asked to fill out a feedback form on a provided device or via the platform they used to book the appointment
Data collected from the visit (what time a patient came in, what the service chosen was, how long they waited, how many people are waiting in the queue, etc.) will be analysed
Walk-in patients will arrive on premises and scans a QR code or text a provided number their service of choice to begin queueing virtually WHILE Appointment holding patients will check-in via mobile app, WhatsApp messaging, SMS or email
They receive real-time notifications about queue status and their remaining wait time, while they queue remotely and virtually, off-premises
When their turn arrives, they are notified and enter the premises to approach the counter and be served – guided by Digital Signage
Patients will approach the self-service Ticket Dispensing kiosk, select a service and be issued a paper ticket
Value added features
From pre-arrival to arrival and departure, Wavetec's Patient Flow Management system is integrated with optimising integration facilities.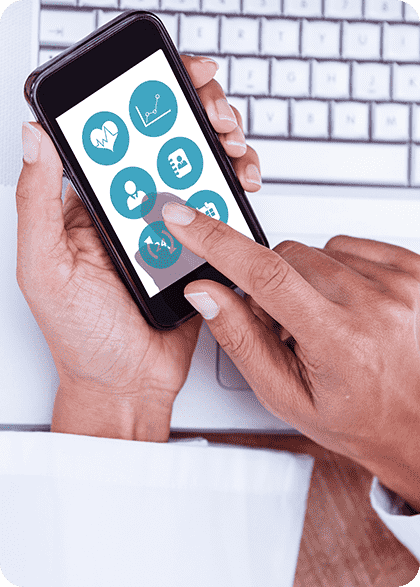 Integrations with Mobile Applications
Laboratory queueing systems can seamlessly be integrated with mobile apps to eliminate the steps needed to check-out, cut wait times and enable patients the convenience of:
Online Ticketing
Identifying the nearest laboratory
Ordering online reports and test analysis
Scanning their unique receipt QR code to check order status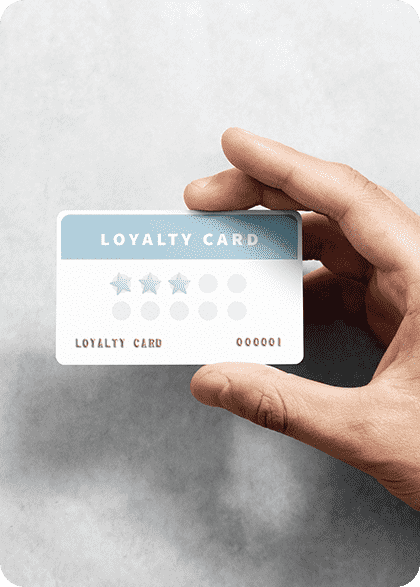 Integrations with Laboratory Loyalty Programs
Retaining the loyalty of existing patients and engaging new ones, laboratories can introduce loyalty programs with discount points.
Patients obtain discount points when they spend above a set limit
Patients enter their loyalty card number during online appointment booking or at the self-service kiosk to avail of priority tickets and calling status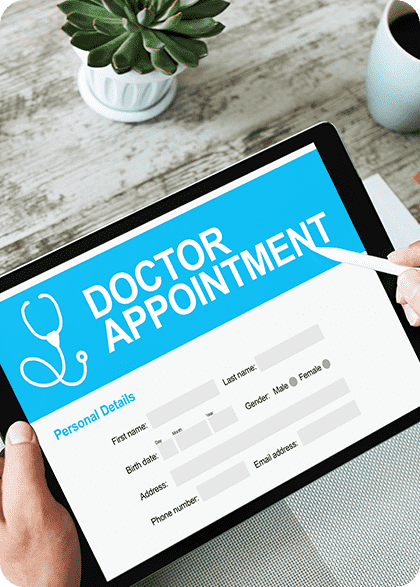 Integration with Online Appointment Systems
Wavetec offers cloud-based Queue Management systems that can seamlessly integrate with Appointment Management systems. Patients can pre-fill details on appointment forms, and book, reschedule and cancel appointments as and when they wish.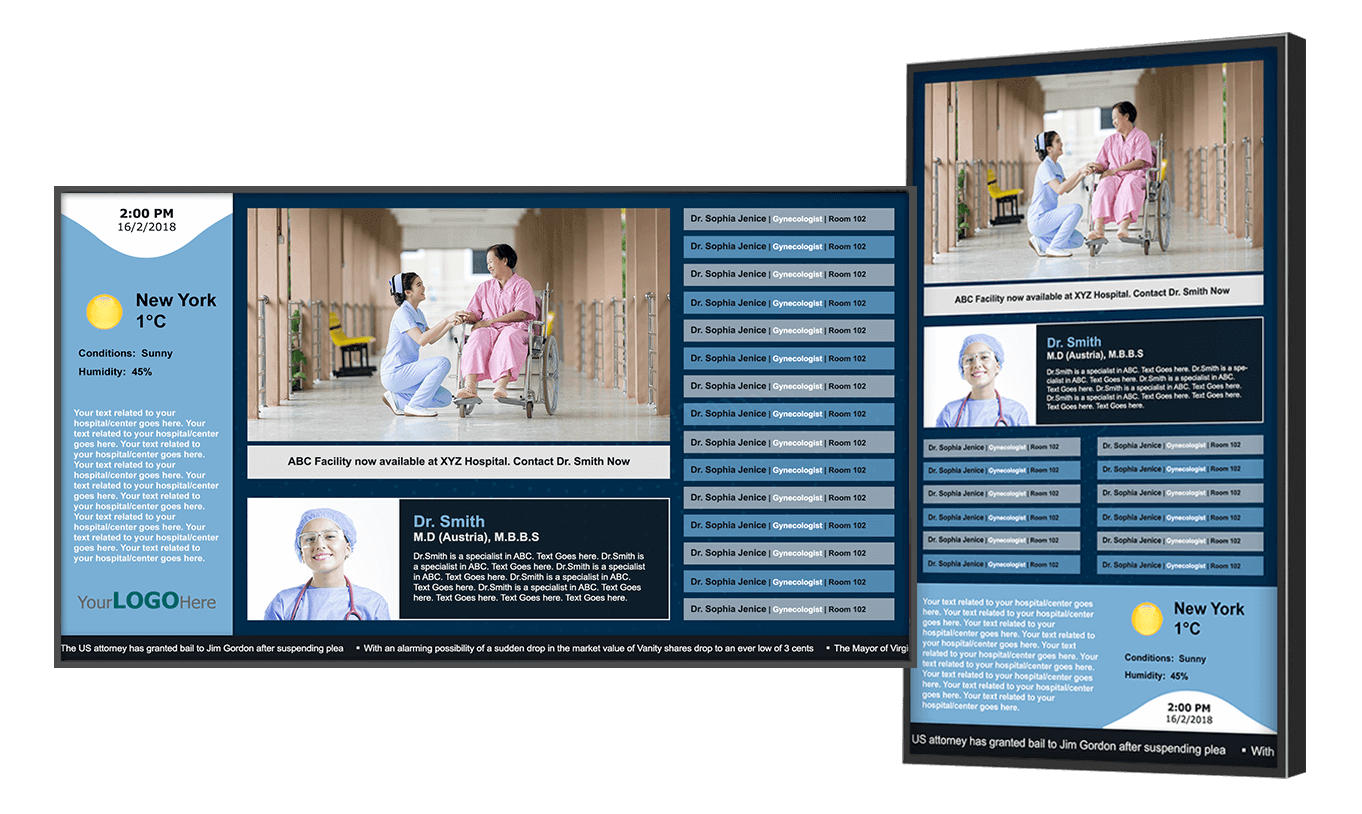 Integration with Digital Signage Systems
Engage patients while they wait for their turn, inform them about different services and tests on offer, and precautions and preventive measures.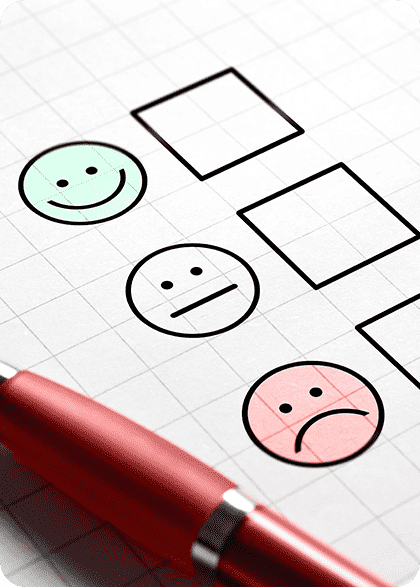 Integration with Patient Feedback Systems
Find out what patient's opinions about the quality and standard of the services they received, in real-time.
Other value added features include:
Business Analytics
Live dashboards, queuing statistics and user generated reports give an in-depth idea of patient journey metrics at laboratories. Managers access real time business intelligence reports and dashboards through a centralised reporting system.
Customisation
Patient Flow Management systems at laboratories can be customised and implemented according to customer flow patterns to cater to personalisations and specific needs.
Scalability and Central Configuration
Wavetec systems are scalable to manage patient flow at private (community) laboratories and hospital laboratories.