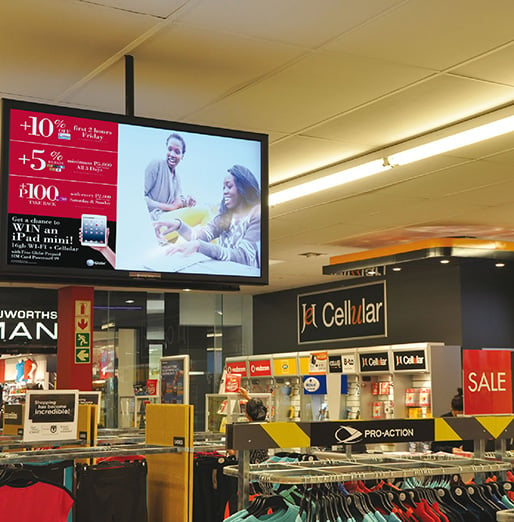 ---
Developing and Implementing Customized Solutions
Customer centric organizations recognise the paramount importance of service areas. Engaging customers while they wait, efficiently dealing with needs, and providing information are all concerns. Our signage and LED display solutions help you interact with and target your customer.
UNDERSTAND THE OMNI-CHANNEL
Helping you better understand your customers
The telecom industry worldwide is dynamic. This is primarily due to an increasing number of people connecting -and reconnecting as new applications and cellular services are developed. Mobile user needs are expanding, leading to telecom companies challenged to ensure that their service areas deliver excellence. Telecom retail outlets experience a high visitation of customers. We have therefore crafted a practical queue system that helps you to optimize your service area. Our intelligent system connects your customer to the right service representative, creating increased satisfaction and customer delight.
---