People Counting
SafeQ is an Automated Occupancy Control Solution
It is a suite of technological initiatives that can measure,
optimize & manage occupancy limits during COVID-19.
Ensure Business Continuity – Accelerate Customer Safety with People Counting & Online Appointment Management

Many businesses around the world have to comply with government guidelines and restrictions on the number of visitors to places in pharmacies, supermarkets, hospitals, banks and other essential public services. 
SafeQ combines the intelligence of people counting & appointment management systems that is dedicated to provide a cost effective and efficient way to manage long queues and crowded waiting areas.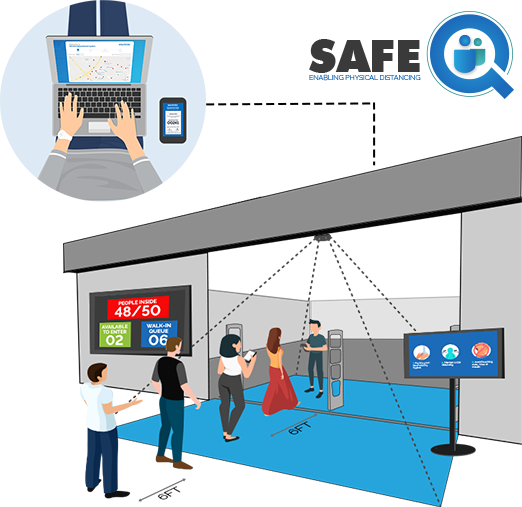 Smart & Reliable Solutions
SafeQ is a cost effective, easy to deploy solution, designed to
ensure optimal customer footfall with enough room to distance themselves from other people nearby.

SafeQ Customer Journey Flow

For businesses combating long queues on a day to day basis, it might seem impossible to manage.
SafeQ equips you with a comprehensive system to effectively manage walk-ins and
appointments across single or multiple locations.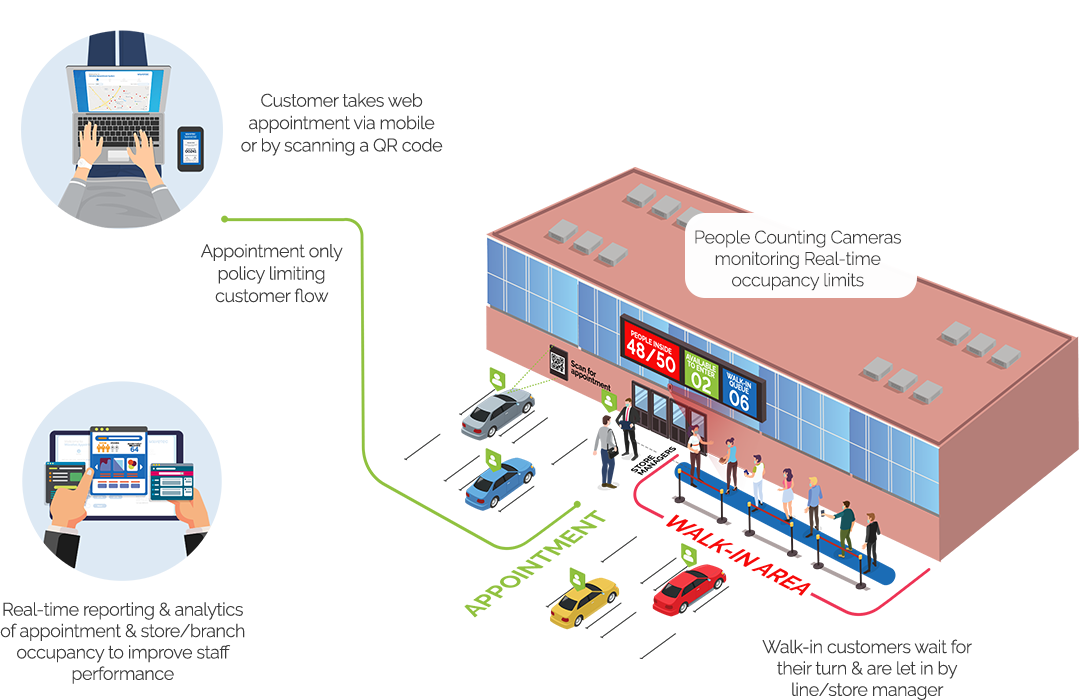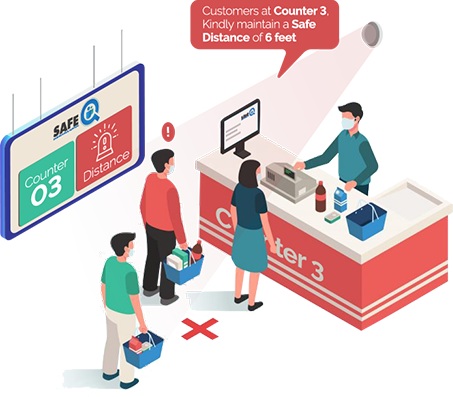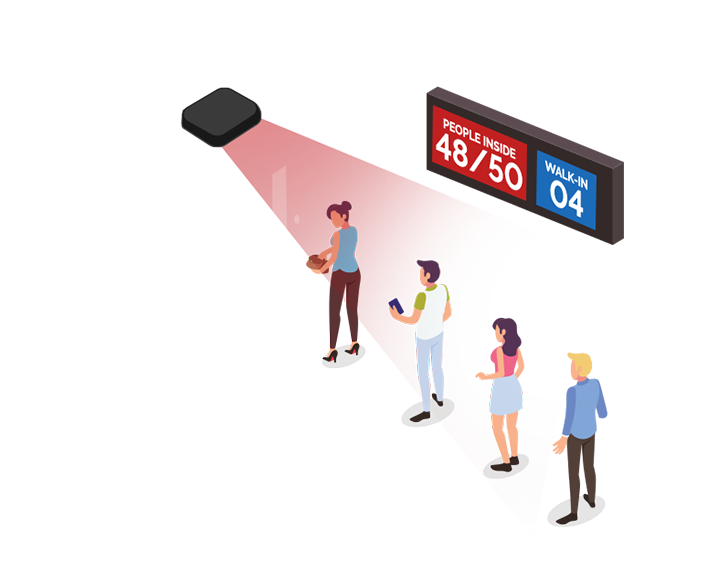 Optimize Business Operation
in 4 Simple Steps
People Counting in
Different Industries