Prioritize Customer Safety and Ensure Business Continuity
With Footfall Counting Machine
Many businesses around the world have to comply with government guidelines and restrictions on the number of visitors allowed in pharmacies, supermarkets, hospitals, banks and other essential public service areas.
SafeQ is a quick and effortless way to detect and monitor occupancy, allowing you to use space more efficiently and improve customer experience.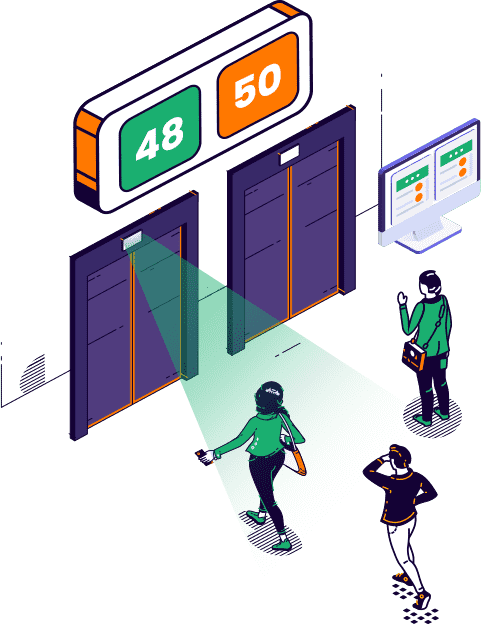 Smart & Reliable Solutions With People Counting Technology
SafeQ is a cost effective, easy to deploy solution, designed to ensure optimal customer footfall. It consists of: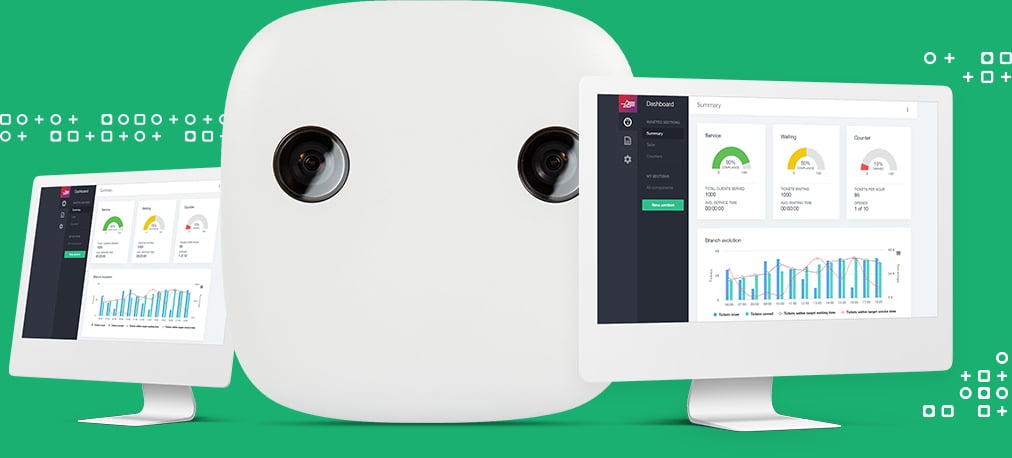 Why Choose Wavetec SafeQ People Counting Solutions?
Help your business grow with a global industry-leading solution provider. Wavetec's Visitor Management solutions ensure customer safety and help manage huge crowds.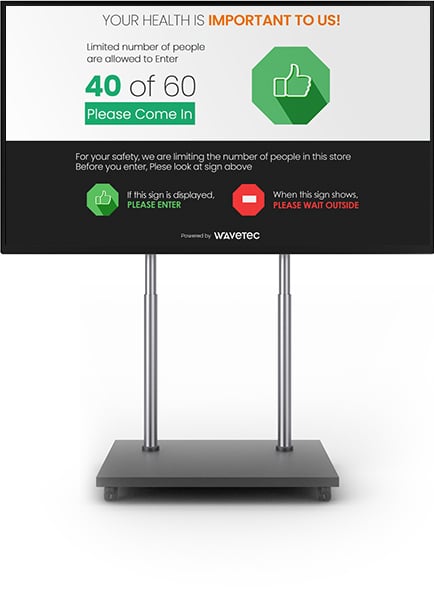 People Counting Simplified
Wavetec's people counting platform offers a world-class cloud solution. With our state-of-the-art people counting sensors, real time analytics of occupancy limits with 98% accuracy, we help businesses unlock their full potential.

Real Time Reporting & Analytics
With 99% accuracy, count and track customers entering and exiting your business premises. Our unique visitor tracking and people counting software provides real time data relating to occupancy levels.

Protect User Anonymity
Wavetec's people counting solution is GDPR compliant and protects anonymity of all your customer data.

Centralized
Wavetec's visitor counting machine can be installed at multiple locations and can be managed centrally. Users can access the cloud platform and can remotely access and analyze all occurrences and occupancy data in real time.

Setup Zones
The platform allows users to manage and subdivide the monitoring area into smaller zones. This helps in ensuring and setting occupancy limits according to defined regulations.

Endless Marketing
Integrating with a digital signage platform allows you to manage and customize your brand on all digital screens.
More Than Two Million
Happy Customers
Globally more than 2 million people pass through our customer
experience solutions on a daily basis.