About Orange Sierra Leone
Orange is one of the world's largest telecom service providers employing over 150000 people globally and generating revenues north of €40 billion every year. Headquartered out of Paris, France, they operate in 36 countries and service over 150 million mobile customers.
One of those countries is The Republic of Sierra Leone where Orange is the first choice for telecom services because of its innovative practices and outstanding 4g coverage.
The Need
Orange was looking for a technological solution to help manage and organize the flow of customers in their physical locations across Sierra Leone.
Another requirement of theirs was that they wanted a paperless solution; they didn't want to issue customers single-use paper tickets for queuing. And since everyone visiting a mobile telecom provider has a cell phone they imagined they could somehow use that to their advantage.
Orange also wanted the ability to manage this solution from one central location with a state of the art reporting tool with Business Intelligence so that they can gather data and make more calculated decisions.
The Solution
Wavetec obliged to all of Orange Telecom's needs and deployed their virtual queuing solution to 8 of their locations across Sierra Leone. This ensures that the solution mitigates paper waste and still offers an innovative way to manage queues and keep customers informed.
This deployment is a very clever combination of Wavetec's web ticketing system integrated with Orange Telecom's SMS gateway.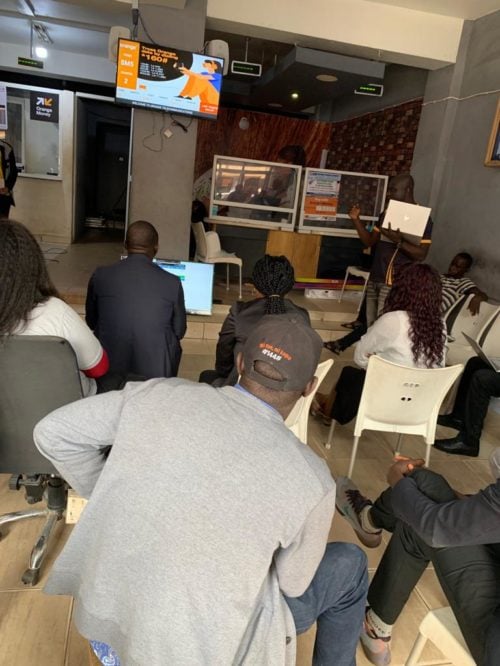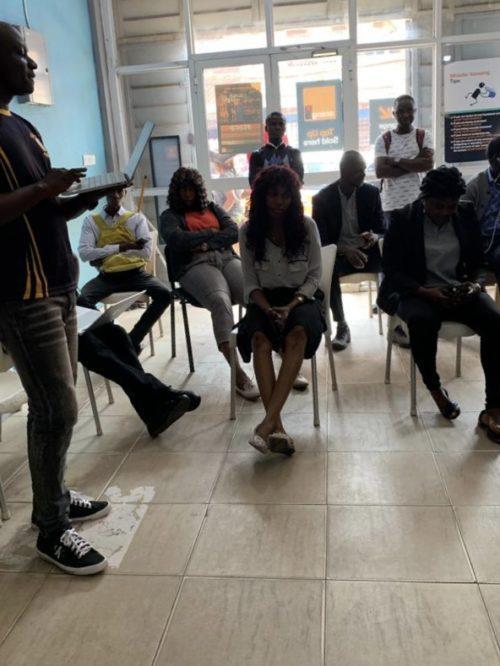 Customer Journey
Upon arriving at an Orange Telecom store customers are greeted by a receptionist.
The customer then provides their mobile number and purpose of visit.
After that, they receive a ticket via SMS showing their number in line and approximately how long they'll have to wait to be serviced.
While seated in the waiting area, there is digital signage installed to show a live feed of which ticket number is being served at which counter and whose next in line as well.
Once it's the customer's turn they'll receive an SMS through our Web TSU asking them to report to the counter where they'll be serviced. It will be displayed on the digital signage as well.
Equipped with a fully centralized reporting tool, all this data can be viewed from one location and used to make intelligent business decisions.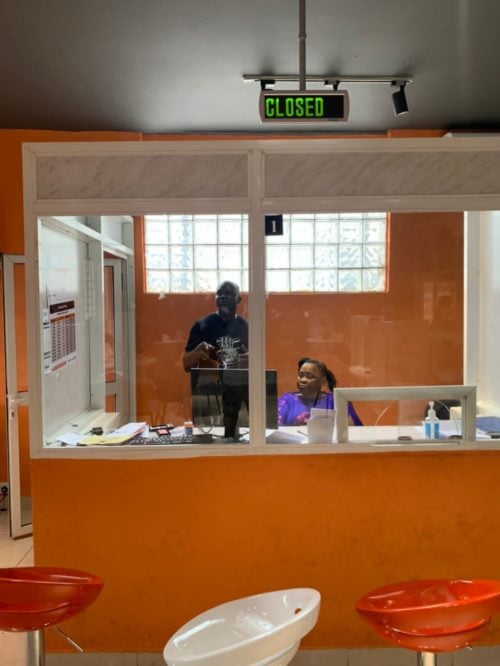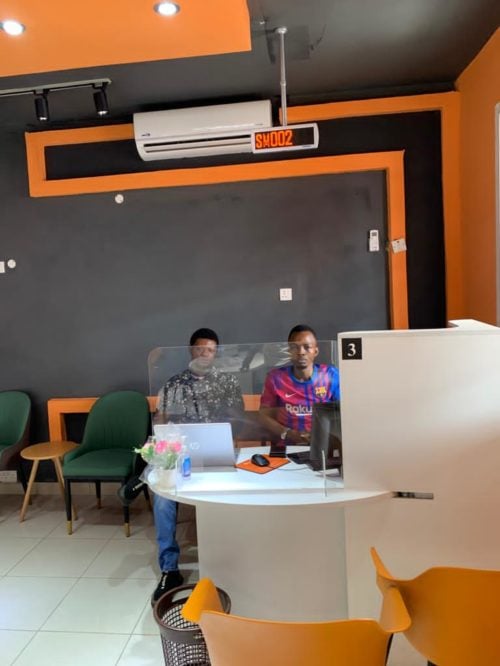 The Outcome
Orange is very pleased with Wavetec's solutions and reported various benefits of the deployment:
Shorter wait times, and lower customer churn rates
Seamless customer journeys, informed and guided by digital signage
Greater customer satisfaction
Lower operational costs and optimized staff allocations
Self service opportunities for contactless, socially distanced journeys
Partners
Wavetec partnered with Technovate Sierra Leone to service this relationship with Orange Telecom in Sierra Leone. Technovate provides technology solutions and on ground support to enterprises in that region and without their support this would not have been possible.