AsiaCell – An Iraqi Telecommunications Company

Elevated its Customer Flow with Wavetec's

Personalized Customer Experience Solutions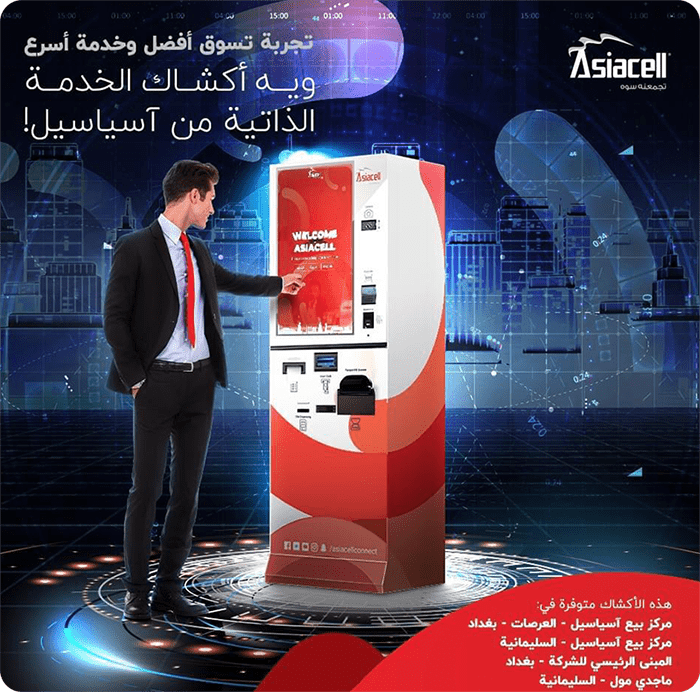 AsiaCell is a provider of mobile telecommunications services in Iraq. It is operating since 2015 and providing coverage across all of Iraq's 19 governorates including the national capital Baghdad and all other major Iraqi cities.
Asiacell's network covers 99% of the Iraqi population which makes its national coverage the widest among the mobile operators in Iraq.
Asiacell is known for its state-of-the-art customer service 24/7 facility. The dedicated team of the company ensures to stay available for its customers all the time and resolves their issues.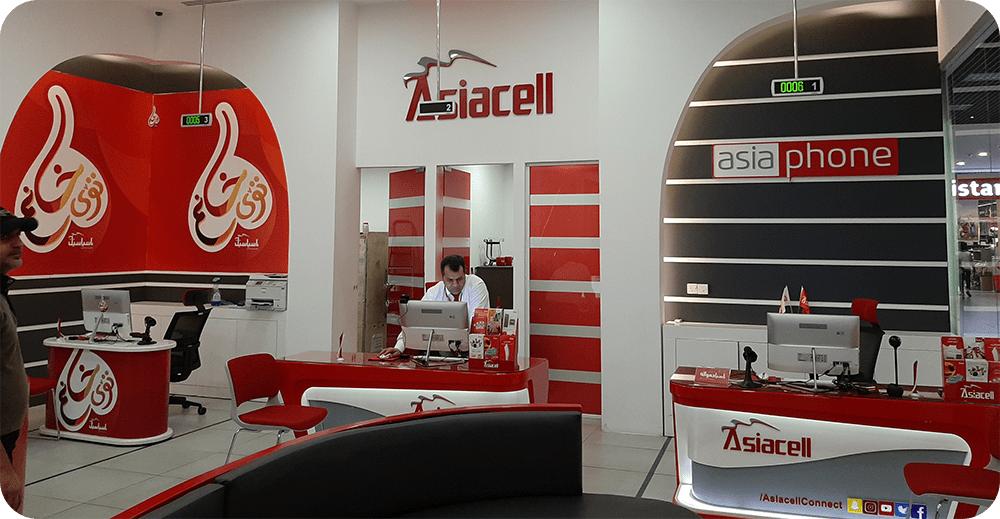 The Opportunity:
Asiacell maintains its exceptional customer service through 21000 points of sales and outlets throughout the country. However, it is a greater challenge to manage the customer flow at this big number of retail and franchise outlets.
The footfall of customers at different branches of AsiaCell was getting difficult to manage without proper facilitation of customer flow management solutions and support systems. Also, the company struggled to achieve a centralized updated system with a high ratio of support that offers live data on correct branches.
AsiaCell strives to smoothly run regular employee operations throughout its service centers to better serve the customers and streamline the services.
Thus, the telecommunication company sought a personalized solution to reduce customer complaints, generated as a result of the delay in service provision, a standard queue management solution is implemented and self-service kiosks are provided.
Solutions
AsiaCell chooses Wavetec to avail of outstanding Service Level Agreement and After-Sales Support.
Apart from that, Wavetec deployed the following solutions at different branches of the bank:
Queue Management systems at 62 Branches around Iraq and over 30 are expected for this year
30 Self Service Kiosks around Iraq and over 100 are planned for this year
Queue System Offered Services are pre-paid SIM Services, post-paid SIM Services, Asia Hawala Service (Mobile Wallet), NT Services, and P2P Services
SSK Offered Services: New SIM Purchase, SIM Swap, Bill Payment, Top-up, Line reconnection, Roaming Bundles, Internet Bundles, Support Ticketing System and Audio Call Center Assistance Service
With Wavetec's self-service kiosks, AsiaCell obtained:
A smarter and digital experience
Improved process automation
Reduced staff operation costs, and
KYC integration
Queue management solutions and Self-serve kiosks provide consistency throughout the customer journey at AsiaCell and a higher level of accuracy as the customer can review the order/service requested before confirming it.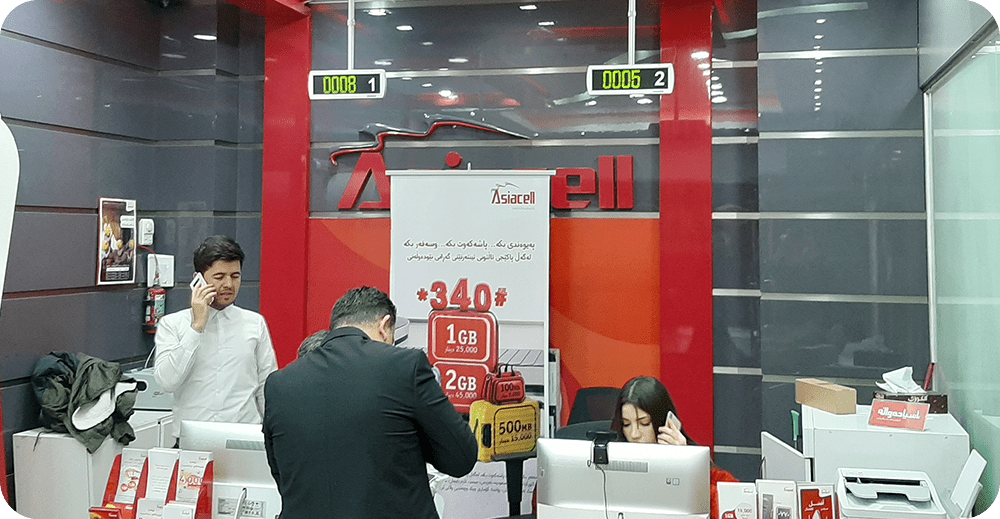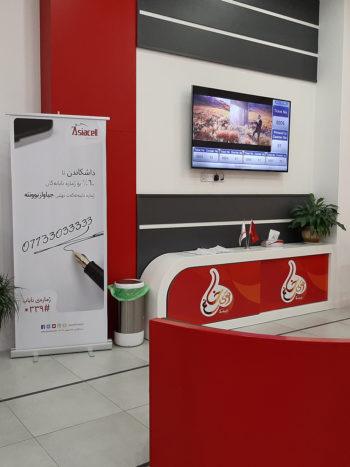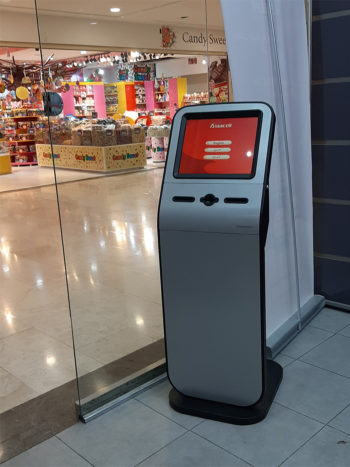 Benefits
24/7 availability of services
Increasing customer satisfaction
Reducing overall service cost
Smarter data-driven commercial decisions
Managing offices from a centralized location
Organizing customer flow
Monitoring customer arrival rates
Real-time monitoring staff, and
Branch performance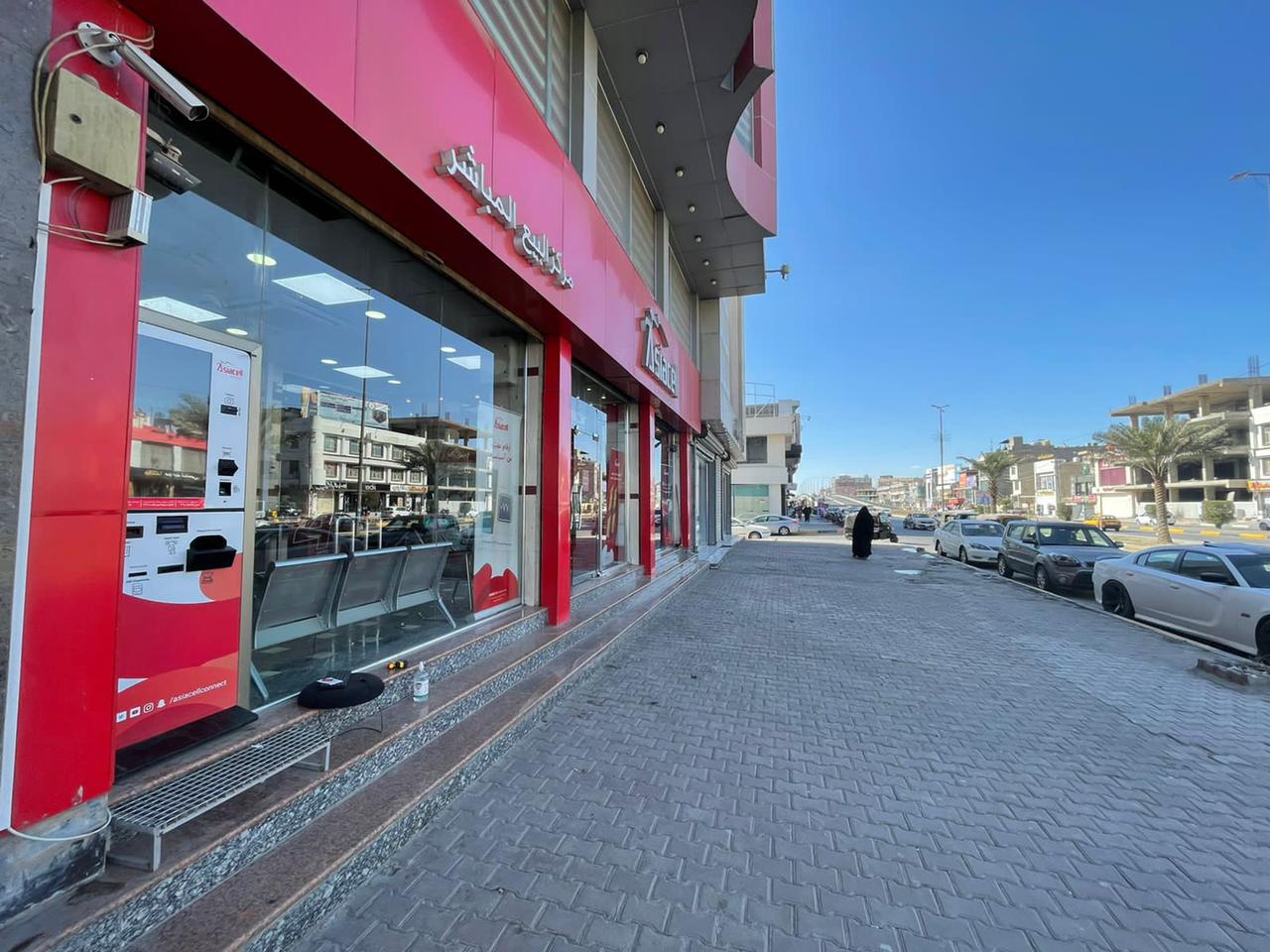 Partner Involved
The installation of systems was facilitated by the Wavetec partner in the region, Alshather. Alshather concluded the full installation of the Queue System and supported our implementation of SSK. They value personalization and high-quality standards in their dealings.
Testimonials
Asiacell:
"We appreciate Wavetec collaboration and professional teamwork to help Asiacell with service transformation to digital ones and helping our plan to move to digital era as the first telecom provided in Iraq" – Miran Abdul Qadir, Expert of the digital Sales support and CX Department
Alshather:
"Wavetec is on top of its game, goes above and beyond, and leaves no stone unturned when dealing with our many issues. We are a 100% satisfied partner with their continuous support and outstanding warranty." – Mazin Al-Ali, Head of Support @ Alshather
Hassan:
"It's always a pleasure to work with Asiacell in Iraq, after we successfully delivered for Asiacell our customer experience set of solutions, a few years back, we are proud to announce our successful Self Service Kiosk implementation to help Asiacell transform and digitize New SIM Purchase, SIM Swap and 5 more services including audio calls, We are sure our customer experience solutions enable Asiacell Iraq to smoothly increase KPIs and reduce operational ongoing costs." – Hassan Zaitouna, Business Development Manager @ Wavetec