Enterprise Virtual Queue Management System
Reshape the way your customers wait to be served.
Take control of your customer's queuing experiences with Virtual Queuing. Wavetec's Enterprise Virtual Queuing System enables you to define the way your customers are managed in service areas. Our queuing system is an ecosystem of interconnected modules that helps to deliver a personalized and also a touchless customer waiting experience.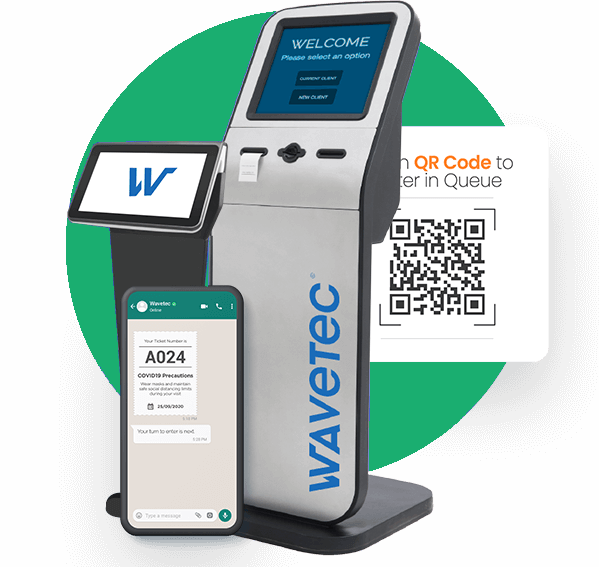 From a customer's arrival at a service area to the customer's exit, we have it all mapped out for you with our take-a-ticket solution. For over 30 years, Wavetec has been transforming how companies design their services cape.
Wavetec provides a state-of-the-art Enterprise Virtual Queue Management Systems (QMS) & take a number solutions with current design and a customizable and standard, enterprise level information system to map customers' journey and enhance customer experiences.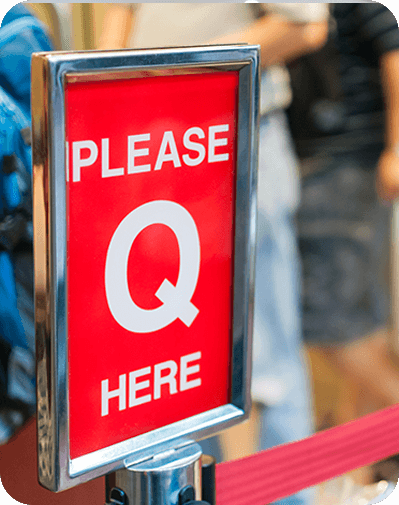 What is Virtual Queue Management
A virtual queue system is one of the most preferred ways for businesses to manage their waiting lines. A virtual queuing system allows customers to virtually wait in a line until they are called by a company representative. Customers can wait for their turn regardless of the location by not physically being present in the line to be served.

Reduce customer walkaways by 60%

Organizes Service Area and reduces customer waiting times

Centrally Controllable & Easy to Use

Enables efficient management of customer journey

Optimizes Staff Performance & increase retention

Reduce customer waiting time upto 50%
Fundamental & Optional Components of Virtual Queuing
Pre Arrival & Arrival
Change the way your customers wait, and take control of your queues. Virtual queuing solution helps you organize your queues by providing customers with various check-in and greeting options.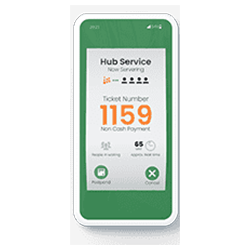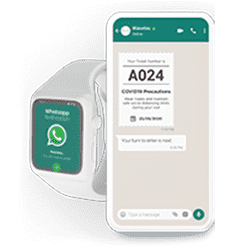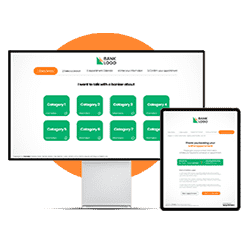 Online Appointment & Web Ticketing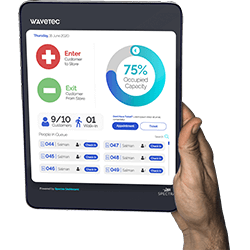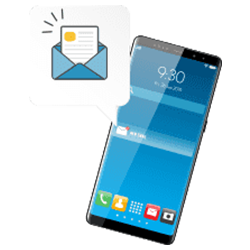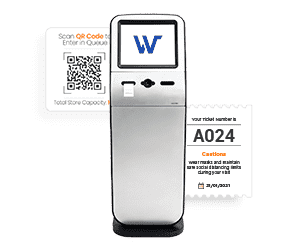 Self Service Ticket Kiosks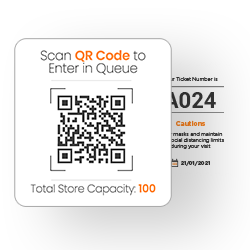 Departure
Once served, the customer records his experience through feedback units. Opinion Plus is our proprietary feedback solution that helps extract data about customers' experiences and find out what they expect from you.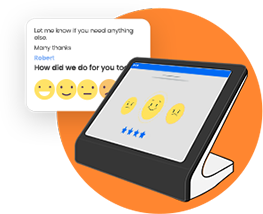 Customer Feedback Terminals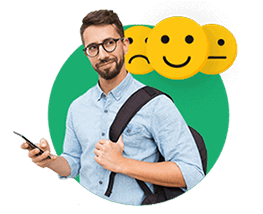 Wavetec's Opinion Plus range consists of different touchscreen devices & apps that are used by customers to provide feedback about their service experiences. Obtaining feedback is quick and simple, ensuring an unparalleled amount of daily feedback. Schedule single, multiple or looped questions and collect your feedback through different channels. You can use a kiosk or a tablet or even your mobile app to provide your customers the convenience to record their feedback.
Reports, Dashboards & Predictive Analysis
Managers access real time business intelligence reports and dashboards through a centralized reporting system.
Spectra, Wavetec's live reporting system and manager dashboards are integrated with the different facets of the queue management system thus they form a complete business intelligence module. Spectra is a complete enterprise solution that is capable of extracting comprehensive insights in terms of customer flows,staff performance, service area efficiency etc.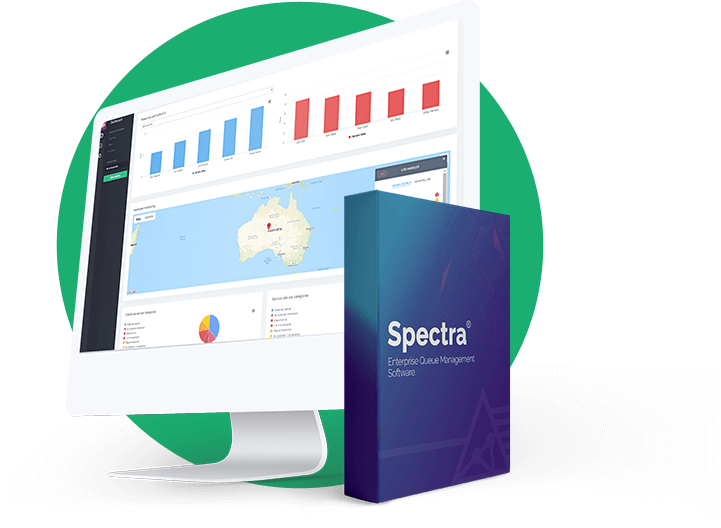 Download our Queue Management Brochure
We have wide ranging expertise in refining service areas at banks, hospitals, government organizations, service centers and retail areas. Our Virtual Queuing System helps to empower you a step further to deliver seamless customer experiences. Find out more about our queuing system, its key features, and technical specifications.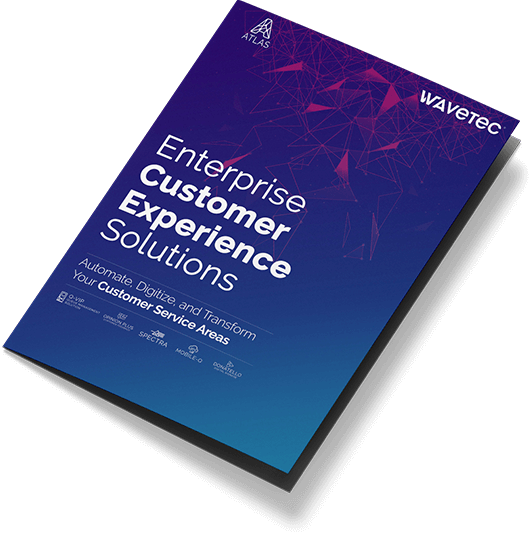 Virtual Queue Management Helping with Social Distancing
Wavetec's primary focus is to support you, your business and the safety and continued service to your customers. Our goal is to limit the chance of virus spread and equipping you with solutions that can help you organize, engage and measure customer experiences.
Virtual queuing solutions enable social distancing. It doesn't matter if your customers arrive unplanned or do not have a smartphone. With queue management, everyone will be able to be part of a virtual queue and will be able to wait for their turn safely. Once their turn arrives, they will be notified via SMS, WhatsApp or even an email.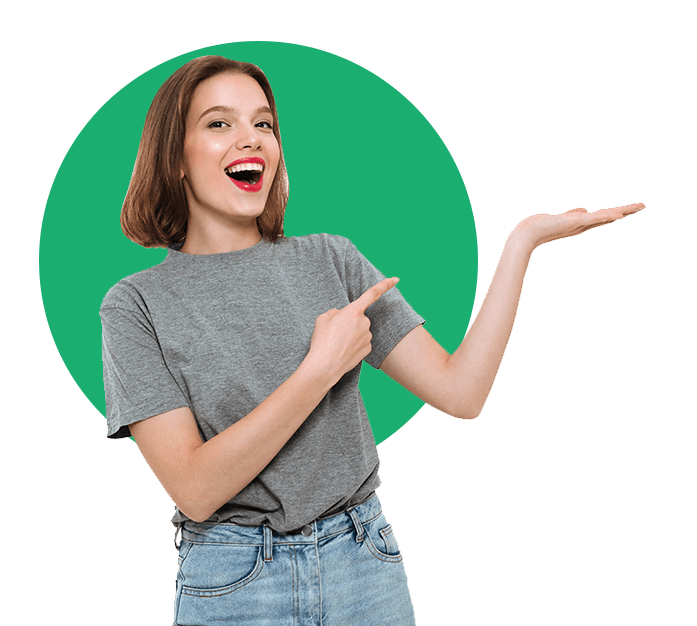 End to End Turn key Solution Provider

Customizable workflows & scalable systems

Supports Integration with existing systems

3 Development hubs Globally

Global Support and Infrastructure

Incremental product and software roll-outs