Businesses that fail to deliver a smooth experience and a hassle-free journey to their customers see declining sales and traffic. This results from poorly trained staff, cumbersome exchange processes and return policies, and, most importantly, mismanaged queues and long waiting times. Time is a valuable resource for the customer; industries must invest in effective customer flow management.
In this blog, you will learn about customer flow and tips to execute better customer flow management to ensure returning happy customers and booming sales.
What is Customer Flow?
Customer flow encompasses the consumer's journey with a service from the start to the end. It also includes guiding and overlooking the customer's activity to provide exceptional service. Customer flow optimization aims to remove hurdles from the customer's experience. This is essential for companies that offer in-store services to consumers.
For a retail company, this would mean reducing long lines at the checkout counter, guiding visitors, and drawing attention to new products. However, healthcare, restaurant, and banking industries expect an influx of walk-in consumers at any time of the day. Such organizations look for line management techniques to save a consumer's time and keep the lines moving.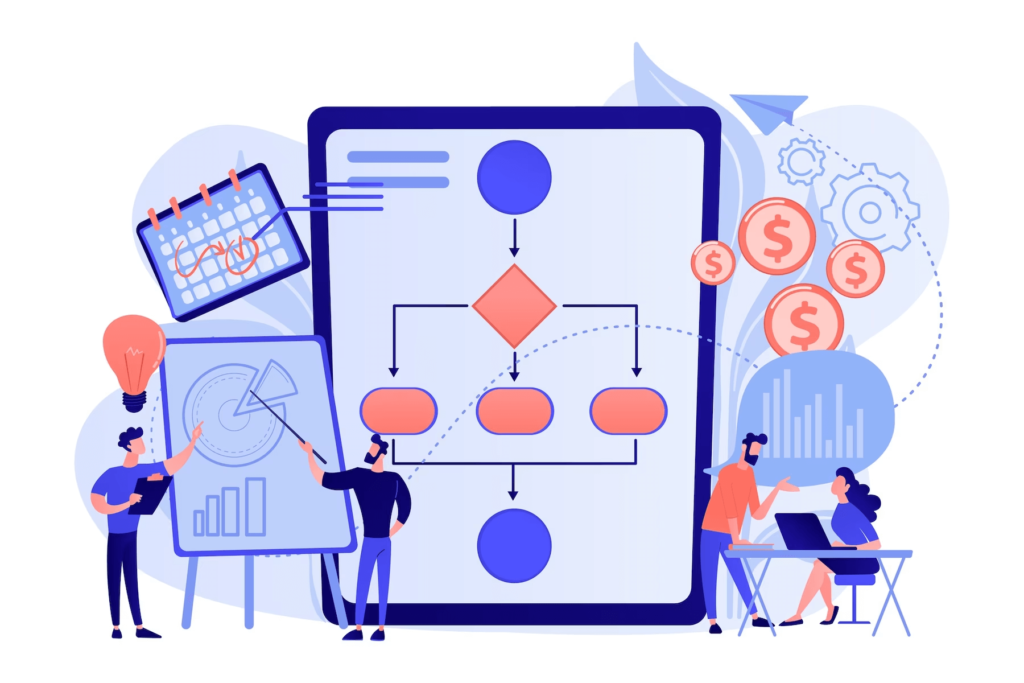 Outcomes of Better Customer Flow Management
Companies looking to improve their business sales without introducing new products or services should work on customer flow regulation. While advertising is the core of marketing, customer flow governs your long-term sales. Moreover, better management reduces employees' stress levels and gives the company ample time and resources to strategize new business models. 
You are keeping your customers happy by reducing their wait time
You are making your customers satisfied 
You are opening doors for more customers
You Are Keeping Your Customers Happy by Reducing Their Wait Time
A consumer's anxiety level is greatly influenced by minimal wait time, well-managed queues, and uncrowded waiting areas. Customers spend more time exploring and enjoying the service rather than worrying, significantly impacting your business's revenue.
You Are Making Your Customers Satisfied 
Customers are relieved to receive immediate guidance from a helping staff member, be it locating products, assistance with wheelchairs, or transaction assistance in banks and checkout counters. A satisfied consumer is a loyal and returning customer!
You Are Opening Doors for More Customers
A happy customer will likely leave positive ratings for your business and impeccable services on social media. Additionally, satisfied customers are your company's invaluable source of word-of-mouth marketing. This free advertising will start a cycle of new customers, increase revenue, and builds credibility for your brand.
The Relationship Between Customer Flow and Customer Journey
Customer flow at your company is determined by more than just sales. The best way to evaluate customers' engagement and return to your services is to follow their journey. When a consumer's decision journey is mapped, it considers awareness, the decision to utilize, explore benefits, advocacy, and return as a loyal customer.
Designing customer journey maps help businesses understand the consumer's buying persona and preferences. This gives various departments insight into identifying the gaps in the customer experience and highlights areas that waste their time. By reevaluating content marketing strategies, businesses can improve touchpoints and compensate for lost sales. Business models that put customers at the center of their transactions can quickly turn customer flow into cash flow!
We have put together a roadmap of the core elements of a customer's journey to help you commit to them better.
Awareness: During this phase of the journey, the consumer is learning about the services offered through online platforms or news articles. As a service provider, you can provide adequate information to help them weigh the pros and cons.
Consideration: Customers compare multiple brands, specifications of products, and prices and evaluate customer service based on reviews. At this stage, they will asses their previous experience before choosing a new service provider. Therefore, regulating and updating your brand's touchpoints is essential to maintain a strong presence in the market.
Conversion: The deciding phase of the consumer's journey will make or break the customer flow. You can enhance their experience by providing them with impeccable customer service. Flexible policies and trained staff go a long way in building a loyal customer base.
An optimized customer flow management guarantees a united team that works to achieve returning consumers who value your service.
Tips for Better Customer Flow Management
Customer flow management is a targeted strategy for businesses to set goals and improve and reevaluate the key performance indicators (KPIs) for long-term brand credibility. This may seem challenging if you have identified weak areas in your customer's decision journey, but taking small steps goes a long way!
Without further wait, let's explore the three best technological advances contributing to improved customer flow and customer experience.
Use a Queue Management System to Reduce line and Wait Time Anxiety
Endorse fairness by implementing Ticket Dispensing Machines
Self-Service Kiosks to Allow Customers to Help Themselves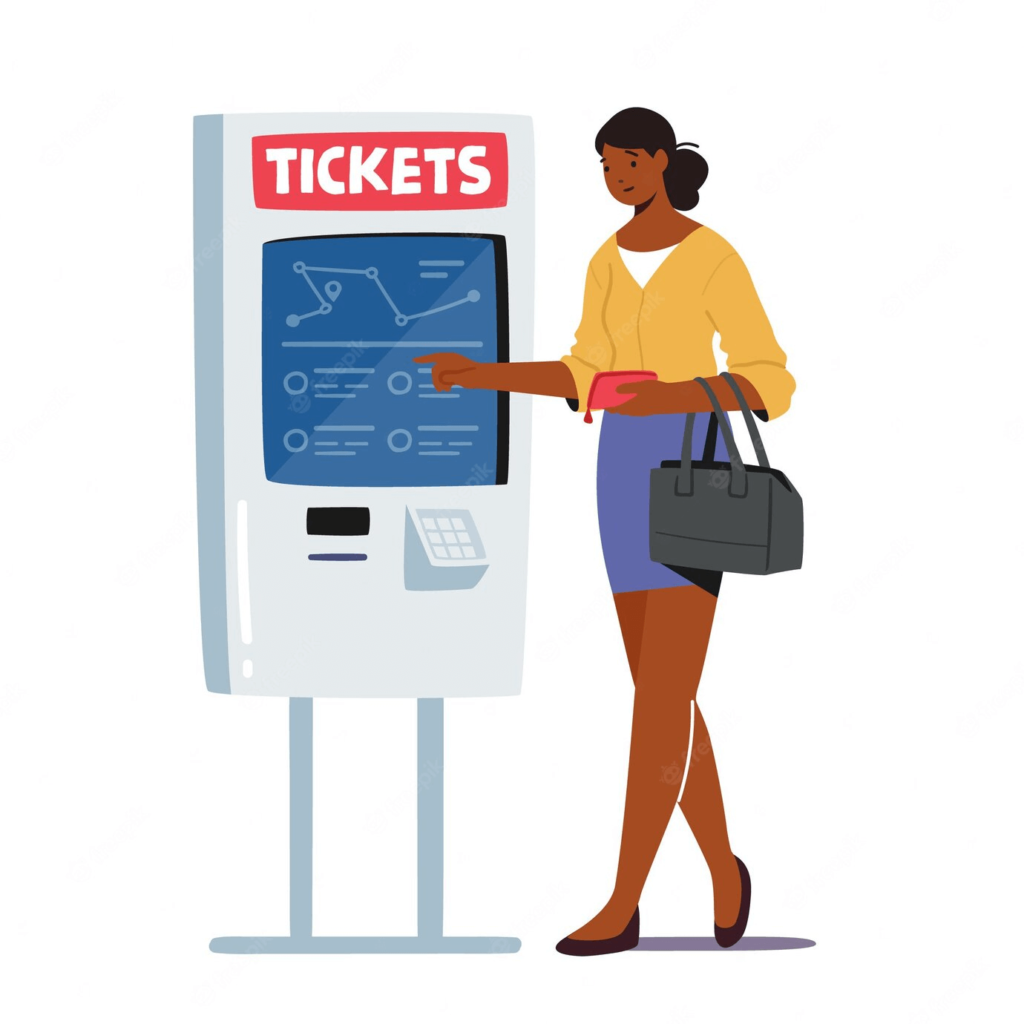 Use a Queue Management System to Reduce Line and Wait Time Anxiety
Be it any service, waiting in queues is the biggest customer flow management challenge. Businesses can adopt a queue management system to target the KPI of reducing the average time spent in lines. AI-regulated queue management software allows guests to schedule appointments or check into virtual queues. This two-way communication software shows wait-time estimates and allows the staff to inform the customers beforehand. In the era of phone apps and QR codes, this powerful tool is set to optimize the customer experience. 
Endorse Fairness by Implementing Ticket Dispensing Machines
For individuals who enjoy the in-store experience, ticket dispensing machines are the answer to long queues. This saves customers from worrying about losing their spot in lines and reduces crowding in congested spaces. Wavetec's Take-A-Number System offers an automated ticket dispenser and portable monitors to display ticket numbers. This ensures that the first-come, first-serve policy is implemented for all customers.
Self-Service Kiosks to Allow Customers to Help Themselves
Although ATMs have been practiced for years, other industries can also adopt self-service kiosks for visitor management. Customers can easily access information without a receptionist, allowing effective resource management. Common examples of self-service kiosks include self-checkouts, navigation maps, ticket booths, and banking kiosks.
Conclusion
By the end of this review, you have gained ample knowledge of all aspects of customer flow. Customer flow management and optimization require a thorough understanding of the consumer's perspective and buying intent. This allows businesses to provide a carefully curated customer experience. 
Wavetec's ticket dispensers, queue management, feedback software, and self-service kiosks can enhance your customer's journey.
Talk to a Wavetec consultant today to avail benefits and revamp your standing in the market!