Customer Journeys
to Combat COVID-19
Wavetec is giving FREE Licenses* for 6 Months to all its new and existing customers for Online Appointments and Ticket on the Go Solutions

Our primary focus is to support you, your business and the safety and continued service to your customers. The current situation regarding COVID-19 has required us all to take precautionary measures. Our goal is to limit the chance of virus spread and equipping you with solutions that can help you organize, engage and measure customer experiences.
Our solutions are highly customizable and can be tailor-made to serve your clients. 
*Terms and Conditions Apply. Contact us for more details.
Free license is for web ticketing (web appointments, web tickets on the go). The license covers the standard version only.
Implementation charges will depend on the customizations and integrations required.
SMS charges will be charged on actuals during the period of the free license.
COVID-19 Pandemic!
In response, Wavetec has introduced the Air Touch technological solution that uses human motion tracking and gesture recognition technology to give users both point-based and touch-free interaction to focus on health, safety and business continuity at this time.
Touchless Technology Helps Facilitate Infection Prevention
Air Magnifier feature accurately tracks sub-millimetre motions at high speeds

Virtual Queue Management Solutions to Ensure Social Distancing

Wavetec has specially developed Virtual Queuing & Appointment Management solutions to combat challenges faced by many small & large retailers/banks during spread of COVID-19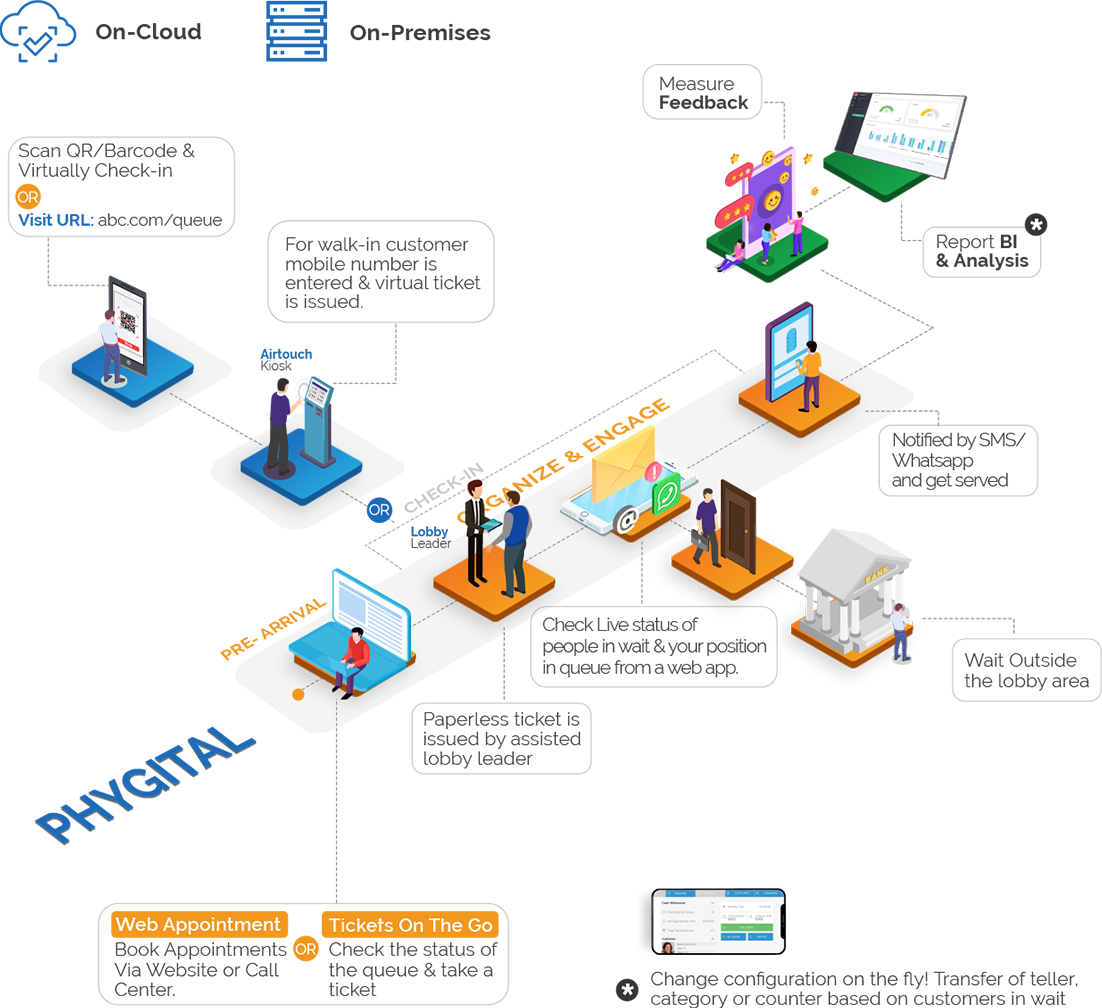 Generate Customized
Message On The
Ticket To Spread
COVID-19 Awareness
Integrate your systems with Wavetec's Campaign Manager feature and share Tips on virtual queuing to avoid the spread of COVID-19 by delivering a precisely targeted message for your customers every time they visit your branch.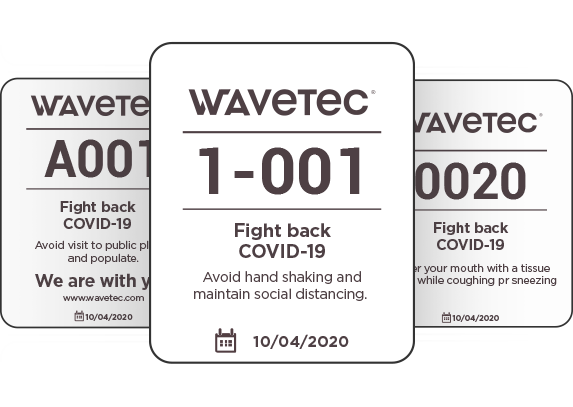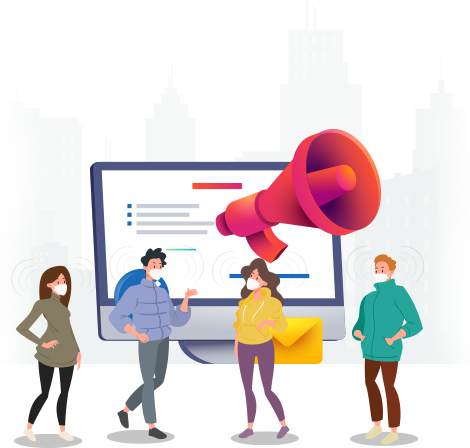 Frequent Announcement of guidelines To Avoid Virus Spread and Maintain Social Distancing.
Integrate your queueing system with having multiple announcements with regards to the COVID-19 safety guidelines. These frequent announcements in your branches, departmental stores, supermarkets, and hospitals will not only spread awareness but will also limit virus spread and maintain social distancing.
Practice Social Distancing and switch to Appointment based Customer Journey
Wavetec's appointment scheduling platform provides your customers with a portal to book an appointment online, and enables you to track and manage those appointments. This considerably reduces customer waiting time and eliminates walk-ins and unscheduled crowds.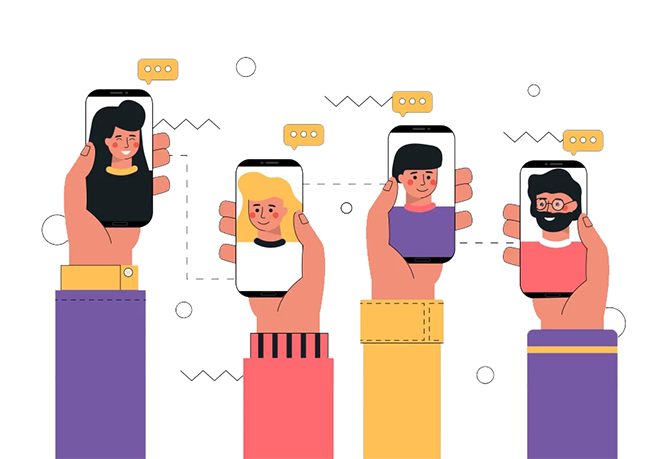 Talk to a Human
Have questions about solutions? Our entire team specializes to ensure you're receiving the best information possible. From basic questions to complex inquiries, we're here to help!
Already a customer? Contact support services
Our customer support services are the best in the biz, with a 90% customer satisfaction rating. They're standing by to help you.