Customer Journeys to Combat COVID-19
Transforming Everyday Transactions into Safer Experiences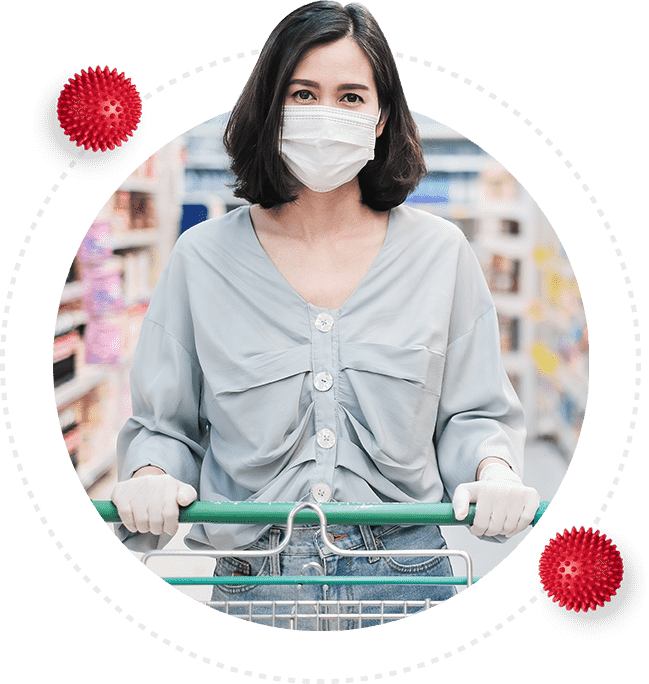 Covid-19 Occupancy Control & Queuing Solutions to Manage Customer Flow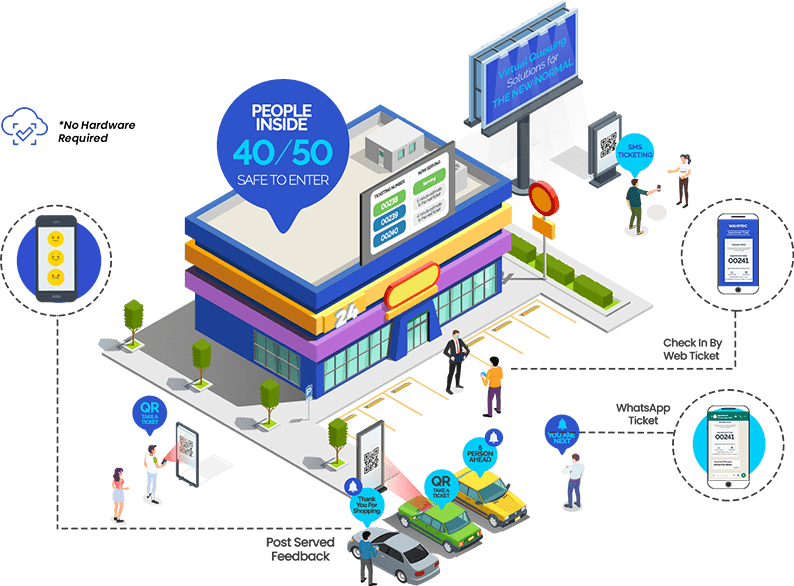 Our primary focus is to support you, your business and the safety of and continued service to your customers. The current situation regarding COVID-19 has required us all to take precautionary measures. Our goal is to limit the chance of virus spread and equip you with solutions that can help you organise, engage and measure customer experiences.
Our solutions are highly customizable and can be tailor-made to serve your clients.
SafeQ queuing and occupancy control solutions are specially designed to manage queues outside your store virtually ensuring social distancing in a truly touchless experience. Our cloud platform enables efficient and productive management of queues virtually without any physical contact.
Virtual Queuing
Solutions for the New Normal
SafeQ virtual queuing solutions are part of technological initiatives taken by Wavetec to enable safe physical distancing. It doesn't matter if your customers arrive unplanned or do not have a smartphone. With SafeQ, everyone will be able to be part of a virtual queue and will be able to wait for their turn safely. Once their turn arrives, they will be notified via SMS, WhatsApp or email.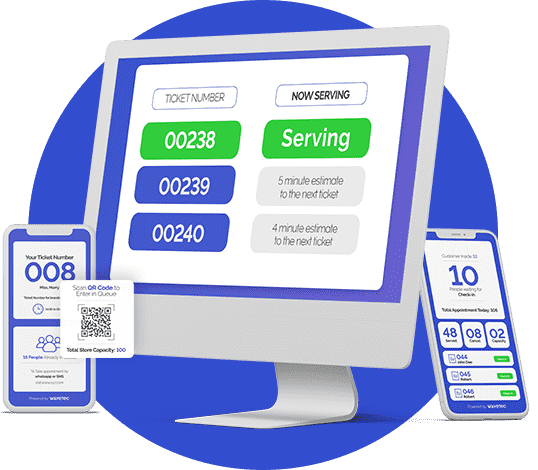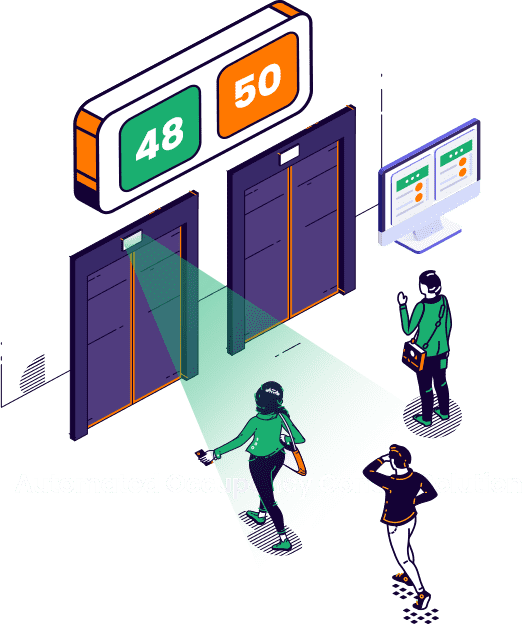 People Counting
Automated Occupancy Control Solution
SafeQ people counting is designed to control the number of customers entering and leaving stores/branches/buildings at any one time, in order to maintain social distancing.
The solution controls an automated traffic light and monitors that signals to shoppers when they can proceed through the entrance based on individual customer limits that are in line with social distancing guidelines.
Online Appointments
Online Appointment, Booking & Scheduling Software
Wavetec's cloud based online appointment, booking and scheduling solution that is simple, easy and convenient for you and your customers.
Ensure you are connected with your customers evenbefore they arrive. With Wavetec's appointment solution, your customers can connect from anywhere, from booking to check-in to rescheduling and canceling an appointment. This helps you to minimize customer wait times and giving top quality service to your customers.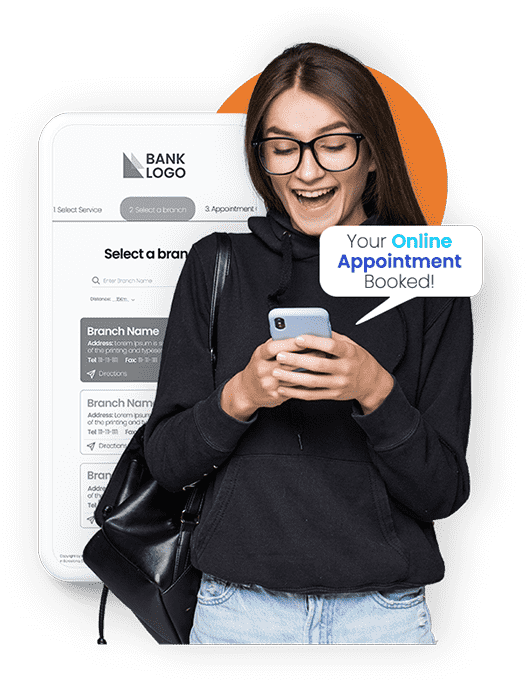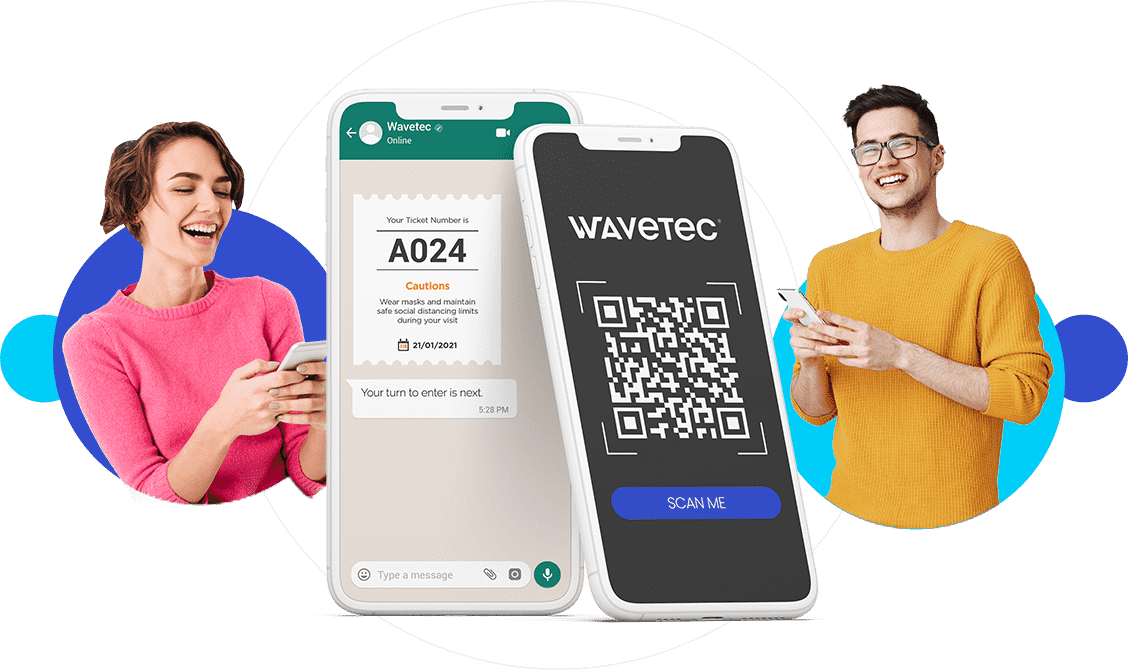 WhatsApp Virtual Queuing Solution
Wavetec is the first company to offer its customers with a unique experience of this innovative queuing experience.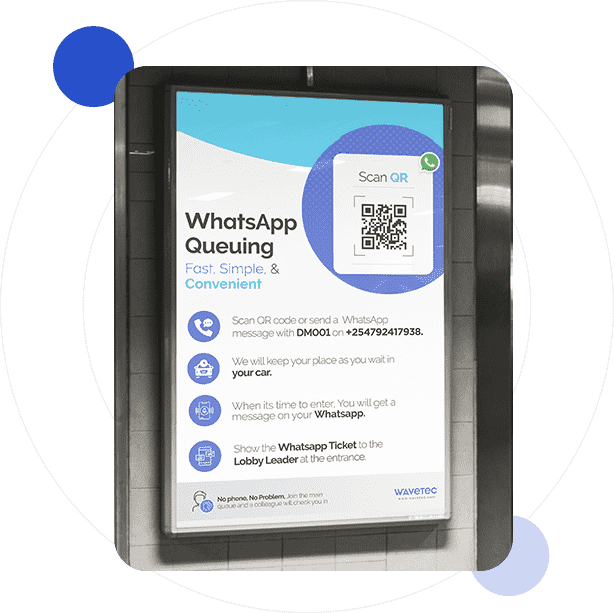 Generate Customized Message On The Ticket To Spread COVID-19 Awareness
Integrate your systems with Wavetec's Campaign Manager feature and share tips on virtual queuing to avoid the spread of COVID-19 by delivering a precisely targeted message for your customers every time they visit your branch.
Frequent Announcement of guidelines To Avoid Virus Spread & Maintain Social Distancing.
Integrate your queueing system with having multiple announcements with regards to the COVID-19 safety guidelines. These frequent announcements in your branches, departmental stores, supermarkets, and hospitals will not only spread awareness but will also limit the rate of infection and maintain social distancing.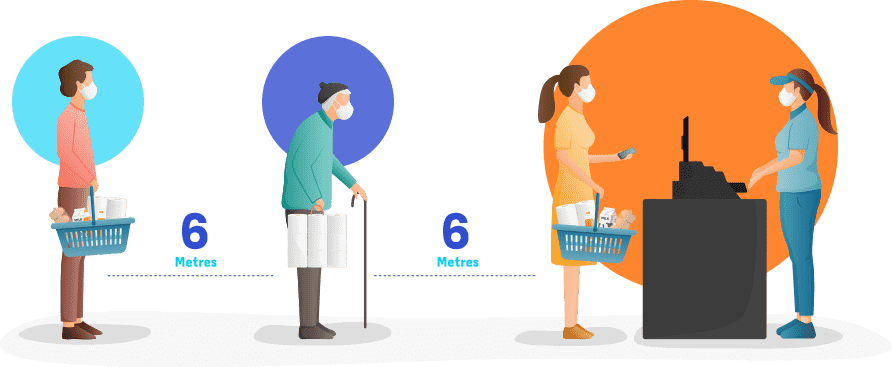 Practice Social Distancing & switch to Appointment based Customer Journey
Wavetec's appointment scheduling platform provides your customers with a portal to book an appointment online, and enables you to track and manage those appointments. This considerably reduces customer waiting time and eliminates walk-ins and unscheduled crowds.