AlMoosa

Covid-19 vaccination

centre

Covid-19 hit the Kingdom of Saudi Arabia hard, and led to the government introducing Expanded Testing, setting up testing centres and approving and rolling out vaccines. They have already administered over 780,000 doses, and the success of this measure can be attributed to flexibility in management, as with drive-thru vaccine centres.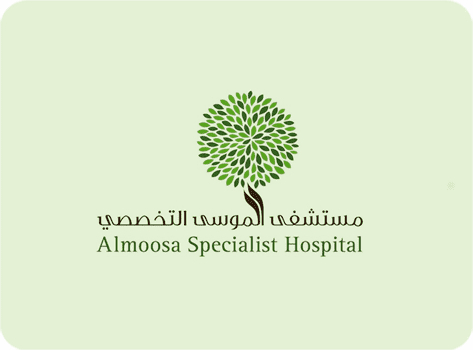 Since 1996, AlMoosa has been a leading and integrated health care provider in Al-Ahsa, KSA. With the outbreak of the pandemic, it only made sense that a trusted institution take on the responsibility of vaccination drives.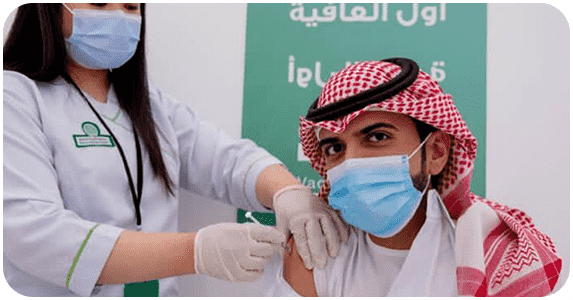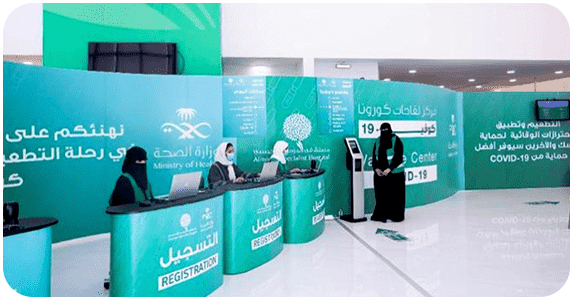 Concerns
In collaboration with the Ministry of Health, the centre is to be set up in a college building close to AlMoosa hospital. Proximity being in their favour, there were still concerns regarding:
Staff and visitor safety
Social distancing and occupancy limits
Ease of installation and of use
Solutions
After having consulted with Wavetec's team of queue management experts, they decided to deploy our classic Queue Management package. This includes: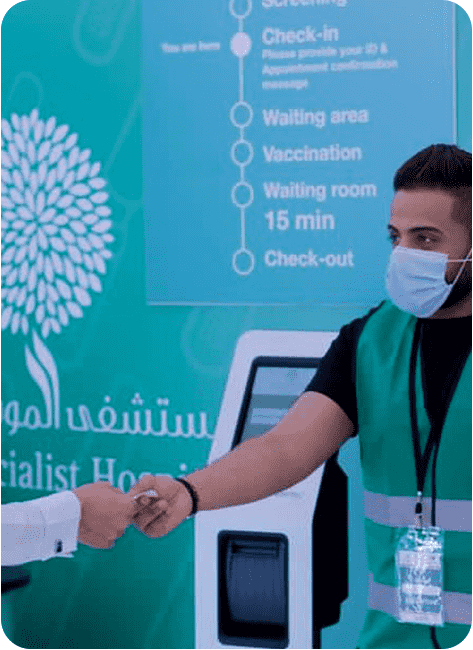 Customer Journey
Having booked an online or on-call appointment, the customer arrives on site and engages with the kiosk. They select the first or second dose of the vaccine based on their status, and then wait in the waiting area until their turn is called.

Benefits
Pre-arrival appointment booking and ticket dispensing kiosk
Reduces crowds and therefore the risk of infection
Contactless solution which requires no reassignment or addition of staff
Digital signage solutions
Inform, guide and educate customers in the waiting area on where to go, and how best to protect oneself and one's community
Occupy attention and help pass the time faster
Reporting and Dashboards
Real-time data collected on customer flows, staff performance, etc. to help improve management practices
Service area resource optimisation and efficiency
Future predictions and projections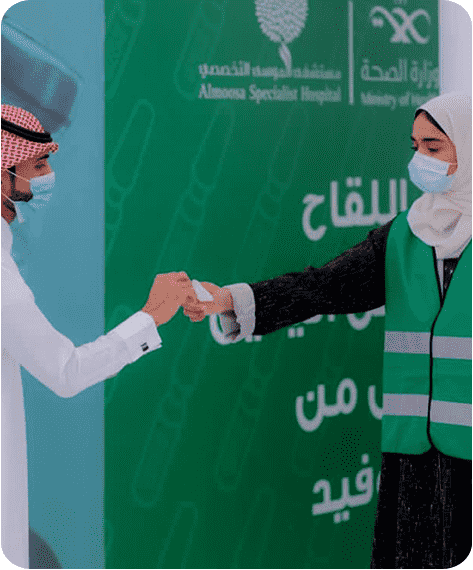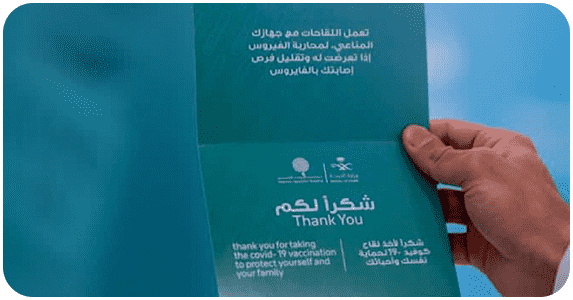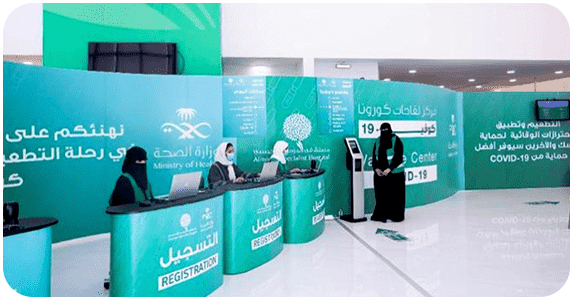 Customers can avail of these services 24/7, with the added benefit of 10 open and operating counters so the wait is guaranteed to be shorter. Soon, AlMoosa expects to integrate their hospital queue management solution with that of their vaccination centre, thereby affording a seamless and frictionless customer journey. Based on estimates of other vaccination centres, they are expected to issue 1000 tickets a day. The future is vaccinated, managed and frictionless.