Any business can increase and enhance their operational efficiency by managing the queues in the quickest and most cost-effective ways. The basic purpose of the queue management system is to move customers, through and out of lines, in a quick way. With the increased market competitiveness in the business, everyone is trying to gain a competitive advantage. With little product differentiation, businesses are striving to differentiate their offering by creating a positive customer experience.
Linear Queuing versus Virtual Queuing
Most businesses used linear or virtual queuing styles. In a linear queue style, individuals are physically present and standing in properly formed lines. Linear queue management follows the philosophy of a first-come, first-serve basis. The linear queue can be further extended into single lines or multiple lines, depending on the customer flow rate.
The linear queue strategy increases the speed of customer service and reduces the waiting time and serving time for each customer. The linear queue style can also be integrated into the electronic queue management system. The linear queues in the electronic queue management system reduce customer wait time and increase operational efficiency by 35%.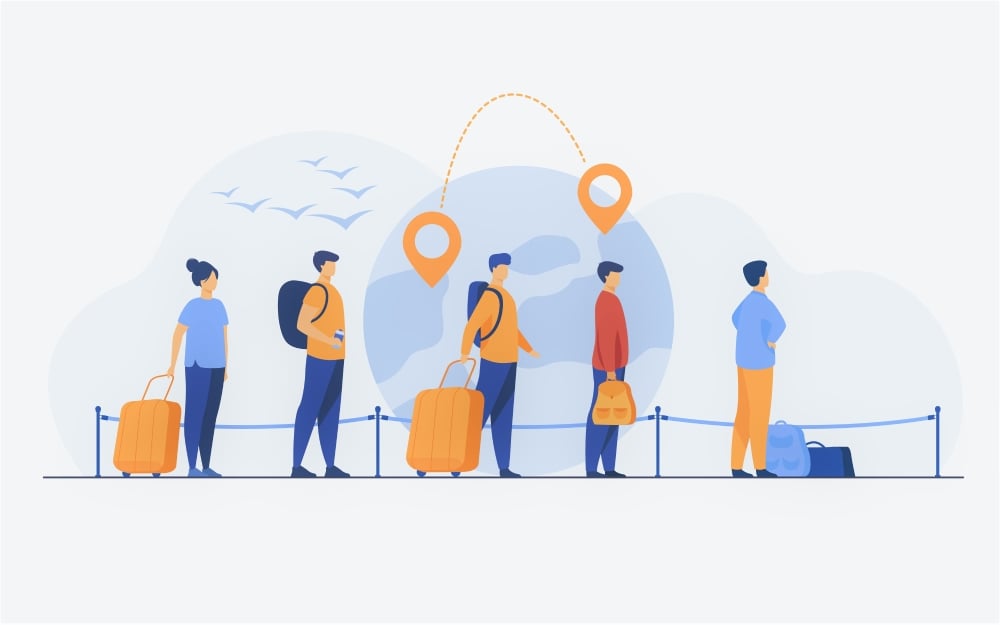 Virtual queuing allows the customers to wait for their turn without physically standing in long queues. The virtual queue works by generating a ticket by ticket dispensing unit or SMS notification. In the virtual queuing system, the customer is aware of his turn, utilizing the available time by actively engaging in useful activities.
Display Solutions
Businesses often overlook the way their customer see queue management. Customer flow can immensely become effective once they are clear about the flow of movement from arrival to exit. Digital signage solutions including Plasmas, LCDs, LEDs, CDUs, and SDUs could involve customers understanding customer service. The display solutions help in managing information in service areas, increasing operational efficiencies.
Organized queues generate profitability
The queue management system allows businesses to increase customer flow. As the customer flow increases the business profitability increases. Transforming manual queues to electronic queue management helps businesses create a huge impact on operational efficiencies and increased customer loyalty and economic value.
{{cta('54624aef-6110-4ac5-9a90-3d709ecfa13b','justifycenter')}}
BOOK A FREE DEMO