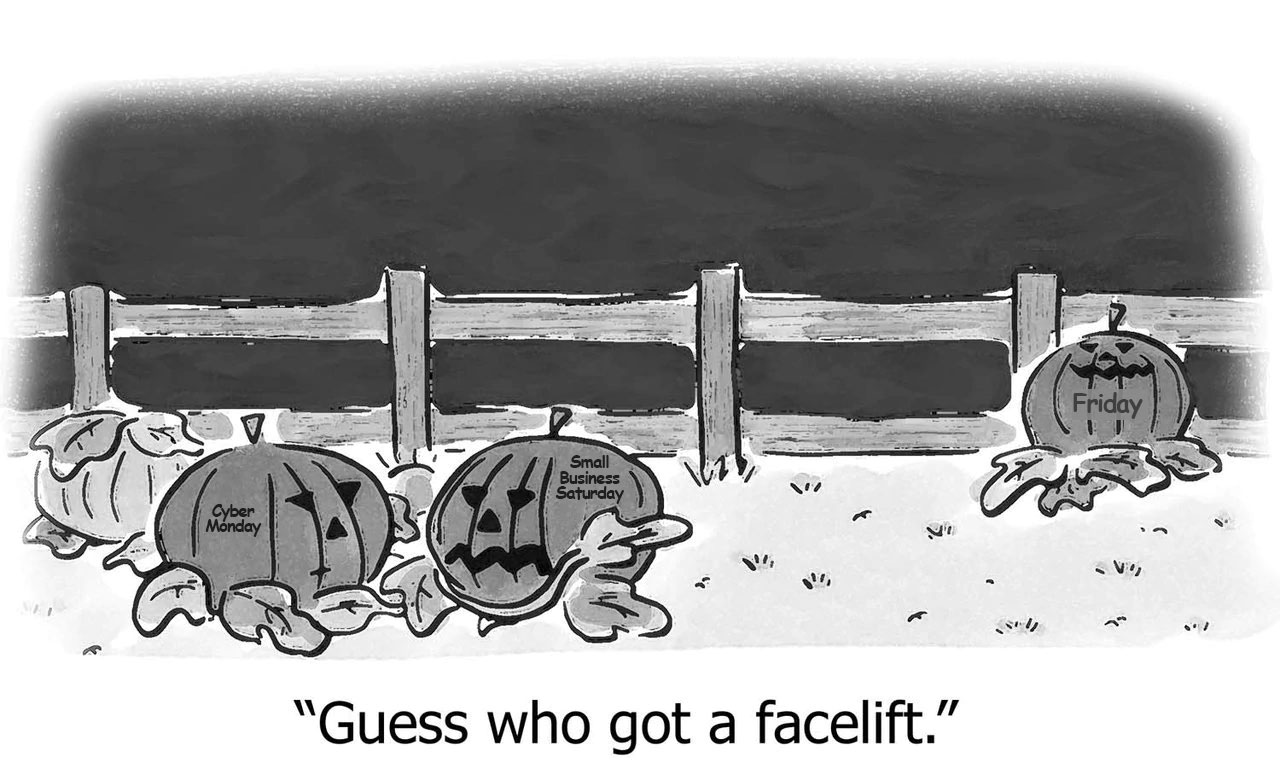 Negative racial connotations make for inauspicious beginnings, and so I believe we ought to proceed with a change of name. Facelift Fridays is what we shall call him, and suit him it will.
Whether it is labelled such to imply the windfall afforded to retailers as their books move from being in the red to being in the black, or to refer to the day workers would take off to allow for a four day holiday, beginning with Thanksgiving Day, it is clear that retail dominates the now popular narrative – oh consumerism, you unlikely hero?
One of the most important Fridays of the year, this is also seen as the unofficial start of the holiday season, as well as a key opportunity for retailers to clear out stock and attract more regular customers.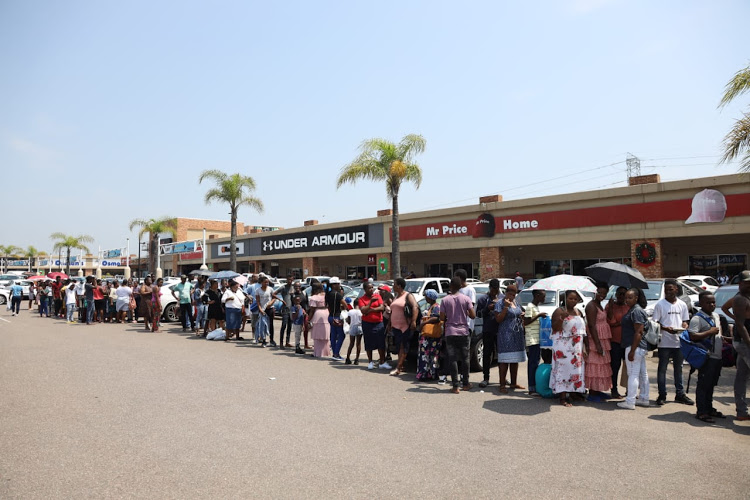 The busiest shopping day in the US since 2005, this holiday sees an exponential increase in cognitive biases, as consumers act impulsively and rather wildly. News of fights, stampedes, injured store staff, and overnight queues (complete with camping stoves) are common, if not expected.
Behavioural psychologists claim several factors for the rise in such behaviour, such as:
Fear Of Missing Out (FOMO)
Media, be it digital or non-digital, is flooded with deals, news and curated shopping lists, creating the impression of a major event that everyone else has RSVP'd to,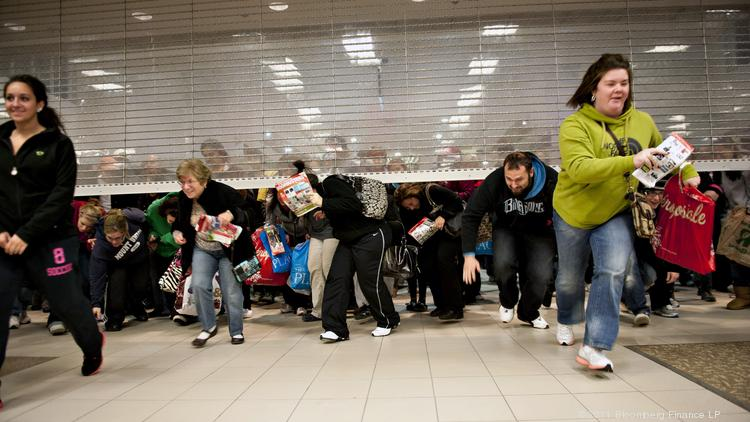 Social Proof
With so much media bombardment, it is common to feel overwhelmed and with such an emotion comes the adoption of the 'monkey see, monkey do' mentality,
Commitment and The Search for The Ever-Elusive Dopamine
having committed to the waits, winding queues and early waking times, it is only plausible that a purchase will render it all worthwhile,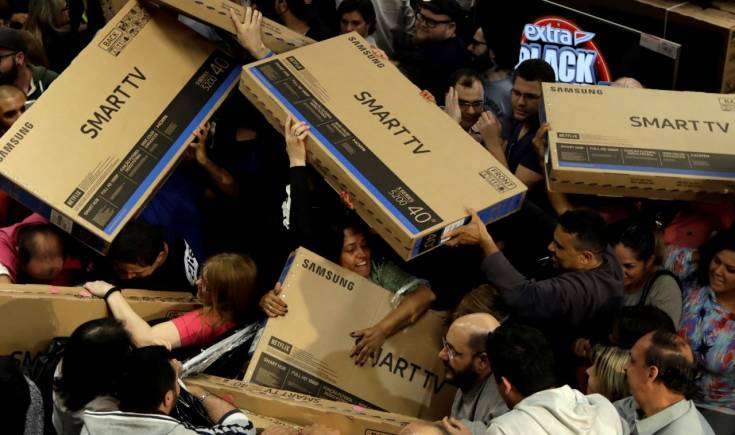 Scarcity Effect
Advertisements and paid social media posts give the continuous impression of scarcity, rousing people to get in on the bargain while stocks last,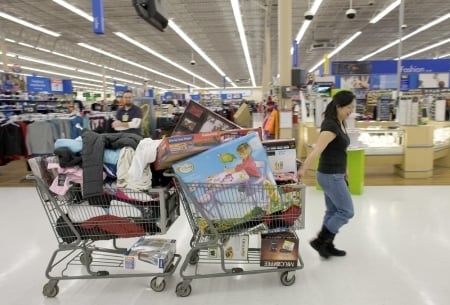 Anchoring Effect
A tablet reduced from $79.99 to $59.99 is a selling strategy, for with a line crossing out the previous price, you ensure that the first piece of information is used a point of reference for the second – and so reductions earn their reputation as the-most-fallen-for-prank of all time.
All the above accounted for, Facelift Fridays have acquired a ritualistic and traditional aura, accompanied by healthy doses of hype and competitive spirit. People are willing to wait for that which they value highly, and often, the longer the queue, the more worth it the reward of their patience.
Oh Summer of Our Youth, Where Hath Thou Gone?
Corona virus has single-handedly undone all the plans for one of the few summers we had left (global-warming deniers beware) and retail therapy has not escaped unscathed. The global economy wades through the shallow end of a recession that has all the potential to become one of the worst yet. And in an age of firsts and lasts, buyer behaviours and shopping trends too have changed.
According to Nielsen, the US consumer market can be categorised as such:
Health conscious and avoiding exposure

– safety is paramount and money less of an object,

Conscientious but daring

– willing to partake in daily activities, given that social distancing guidelines are adhered to – with a general preference for safer routines that abide by occupancy limits,

Slave to the grind

– itching to return to the normal routines, while emotions of concern and fear linger,

At risk but not out of options

– financially struggling with hopes for a quick rebound,

Stressed, depressed and wanting

– floundering monetarily and health-apprehensive with few options remaining.
Businesses and retailers can be assured that the first three groups will remain consistent in their preferences and priorities (depending on where the recession heads next), while the last two groups will not only drive trends, but also have the potential to join any of the other categories. They will be the leaders of the omni-shopping revolution, with a specific focus on value channels.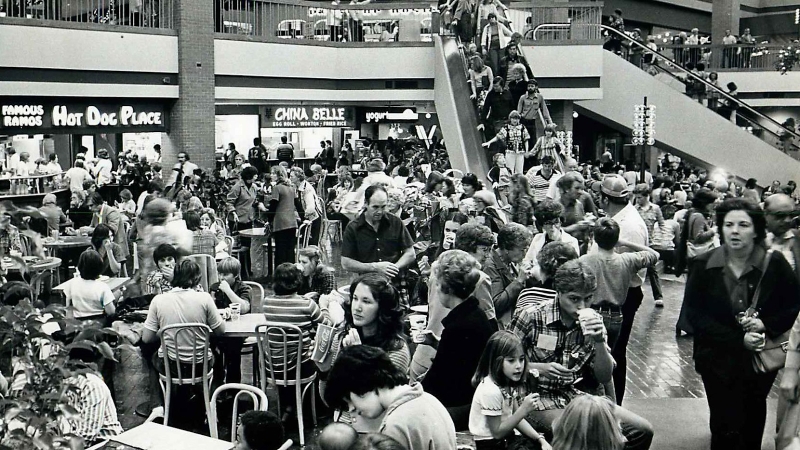 It is increasingly clear that shopper ambitions and hopes will remain untarnished, and boomerang-esque, coupled with increased safety demands and service options. Brand loyalty has also taken a back seat, as value, availability and quality take over as more important considerations. The people are waiting to see how brands react, adapt and deliver, before they choose to create a relationship with them.
The 'new normal' (a nauseatingly alliterative term) demands the implementation and deployment of virtual queuing systems, online appointment booking software, contactless delivery options like curbside or drive-through, and omni-channel and tech-centered solutions.
Fix It if It's Broke, Change It if You're Woke
In-Store Shopping
Digitisation may seem like the best possible way ahead, but in-store shopping experiences will be hard to replace just yet. While these alternatives are being worked on, the following factors must be accounted and prepared for, as well as prioritised:
Customer and Employee/Staff Safety
Pick the right visitor management tools,
Train staff and security personnel in these strategies,
Create a detailed staff and layout plan,
Stock up on protective gear, such as masks, sanitiser, plastic face visors, etc.,
Keep customer flows, flowing, with online appointment booking, digital and remote queueing solutions, self-service tools, etc.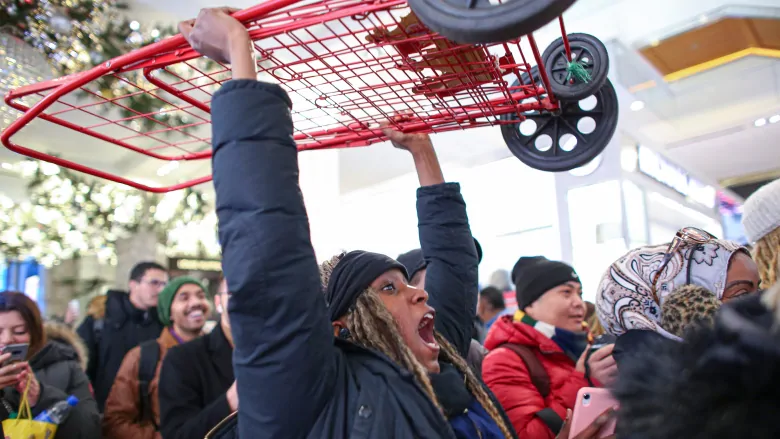 Utilise the physical store space efficiently
Give customers the freedom of movement, such that impulse buying increases as more worthwhile deals and products are discovered,
Improve the shopping experience, of the:
Direct variety, by guiding, directing and prompting, and,
Indirect variety, which is aimed to distract and occupy during long waits,
Make Informed Predictions
Use queue management solutions to glean data regarding pandemic buyer behaviours, customer data analytics from previous holiday seasons, front-end data, and lessons learnt from prior mistakes,
Create In-Store Shopping Slots
Maintain such a practice using people counting technology, enforce adherence to limited occupancy and social distancing guidelines, via a phased entry system of sorts,
Stock Up
stock up on products, shipping, packing materials, and prepare product bundles in advance,
Allow for a Relaxed Return Policy,
This will facilitating Christmas traffic too,
Organise Details
Organise the information regarding the curb-side pickup, contactless delivery, drive-through, or any other options you hope to offer.
Make Full Use of Other Holidays
Utilize various holidays like Cyber Monday, and Small Business Saturday.
'This is the season to be careful and creative! Your product may not be unique nor your market a monopoly, but the way the customer feels after having shopped and engaged with you, is all that matters in the grander scheme of things.
Observations
From the suggestions above, we can glean that uncertainty and a lack of consumer confidence has led to concerning declines in spending. It has also cleared out any doubts regarding customer experience as a top priority and ensured that sustainability and fair-trade are no longer just adjectives, but real and coherent demands.
What is considered 'essential' too is being revised, and new customer relationships with products and business ethos' are being forged.
Software and technology have arrived at the forefront of future development, and are expected to undo much of what we have learnt along the way. In the same vein of future expectations, experiential shopping too has provided a way to entice budding, current and long-time customers. The aim of the above is to engage all the five senses to create a memorable, personalised and engaging experience for the shopper.
This 'homebody' economy is following trends set by the health and wellness industry, and holiday season sales, offers, promotions and discounts must show an understanding of such.
A change has been long in the works. Covid-19 has accelerated and in some ways even circumvented the adjustment period for digitisation, and a retail upheaval is long due. And businesses, be they small or large, digitised or not, struggling or burgeoning (eat the rich, boycott Amazon!) are all in need of the increased volumes of holiday customers, sales, online traffic and deliveries. The fabled Facelift Friday, forging the way ahead for a functional and fundamental (re)fashioning – coming to stores and web stores near you!
BOOK A FREE DEMO