The world we live in today is changing at a hectic pace. Whether you're travelling for leisure or business, I'm sure most of us can agree that travel is just as much about the journey as the destination itself. And one of the most important factors in this journey, is your experience in getting connected once you land. A hassle-free channel to purchase local SIM cards in airports has become a crucial element to make sure your trip starts off on a good note.
A few years ago, my wife and I planned a trip to Italy, the birthplace of my Nonna (Italian for Grandmother). Thanks to the Internet, everything was planned well in advance; the best hotels, most recommended restaurants, sightseeing tours. We also decided to rent a car, which we were to collect at the airport when we landed. We found some great rental offers, with one down side; an expensive GPS Navigation add-on. This was necessary for us to get around. So, we Googled some more. As luck would have it, one of Italy's telecom providers was selling SIM cards online, and they had a store at Milan's Malpensa Airport (which is where we were landing). It was as simple as choosing a package, receiving a code via email, and showing it at the store to get the SIM card. We were off to a great start.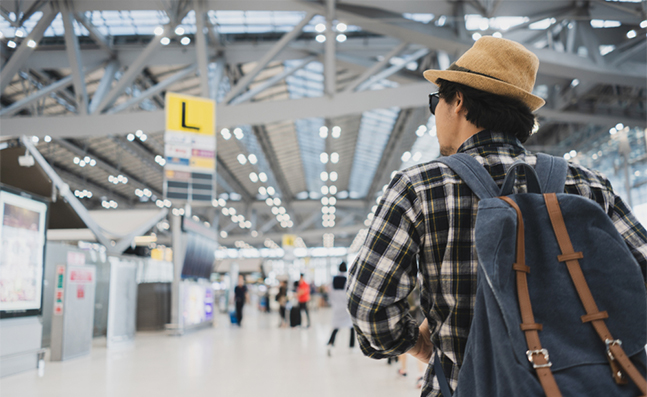 Now, remember, we wanted to land, collect our rental car and use GPS to find our hotel. This meant we needed our cell connection up and running before driving out of the airport. We landed at 7:00 PM, went through immigration, collected our luggage and headed over to the store to collect our SIM card. Our luck had run out. It was 8:00 PM and the store was closed. This meant no SIM card, no data on our cellphone and no navigation to find our hotel. Thankfully, we found a small booth selling SIM cards from another telecom operator, and they were still open. Although we lost money on the card we bought online, thanks to the competition we were back on track!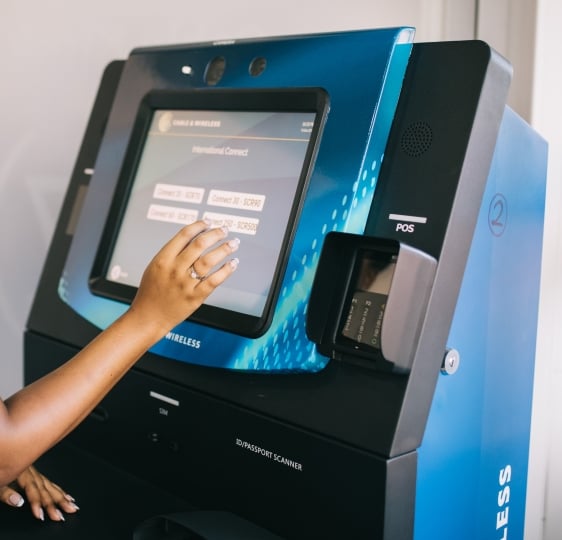 Stories like this are abundant across the world. According to the UNWTO, in 2018 1.4 billion international tourists touched down across the globe. And with up to 800 SIM cards issued at a single terminal, at an average cost of US$20, telecom companies are looking at potentially adding an astonishing US$6 Mn., from a single location, to their revenue stream.
While telecom operators may understand the importance of immediate fulfilment for travellers, the need to capitalise on this major customer shift is imperative to stay ahead in the game. And only by taking a lead on innovation can they achieve this. Ensuring 24/7 operation, multi-language support, short queueing times are some of the ways they can drive exceptional customer service.
With presence in over 75 countries, serving 16 telecom operators, Wavetec has become a market leader, providing the ultimate alternate channel – Self Service Kiosks for SIM Card Dispensing and payments. From matching a passport picture to a real-time photograph, to biometric readers that can be integrated with a central database, Wavetec's sophisticated algorithm covers the complete spectrum of technologies required to perform new customer on-boarding. In addition, our middleware and BI dashboards ensure an optimal stock count of SIM cards and cash availability, coupled with around-the-clock hardware monitoring.
Get in touch with us and one of our Consultants will get back to you to discuss the many ways in which we could help you grow your business.
BOOK A FREE DEMO