Linear Queue Management System
UNO-Q – Plug n Play Electronic Call Forwarding is a quick and easy to install, ticket-less queuing solution. Customers physically wait in a line, are served when it's their turn, and when the counter is open. UNO-Q drastically improves linear and single line queuing experience, reduces waiting times & increases operational efficiency.
UNO-Q is a step forward to simplify queuing experiences while optimizing service efficiency. Enabling customers to be served on a first come, first served basis, UNO-Q is a perfect option to streamline your service area operations. It is a basic system that can be installed easily and is perfect for short and simple transactions.  Leading pharmacies, clinics, small service centers, laboratories, deli counters, warranty centers, telco centers are all switching to linear queuing systems to optimize customer flow at their service centers.


Improves queue flow by 30%

Reduces walk-aways by 80%

Decreases down-time of counters

Reduces waiting times by 40%
Electronic Call Forwarding
Wavetec's simple and comprehensive UNO-Q call forwarding streamlines customer flow for up to 32 counters. Easing customer wait times, this plug and play solution is perfect for small retailers, pharmacies, restaurants, post offices or fast food chains that require a simple yet comprehensive system to manage waiting customers. Wavetec provides customizable queuing solutions to cater to diverse queuing problems faced by organizations in managing crowds and queues.
With a linear call forwarding system, you can keep track of average customer serving time, monitor teller efficiency and find out the peak hours. Our queuing solutions come with the capability to be integrated with digital signage solutions and customer feedback solutions to deliver holistic customer experiences.
How UNO-Q Works
Customer waits in a single queue; the teller presses a wireless button when the counter is open, an LED display directs customer towards the open counter, and the customer moves to that counter to be served.
Our refined, Donatello based, linear queuing system swiftly manages ticket-less queues in service areas. Because of its compatibility to work seamlessly with digital signage, this solution has an edge to control queues while engaging customers with more information and advertisements. The Reporting Dashboards are an important part of the solution, and provide management real-time information about the queues.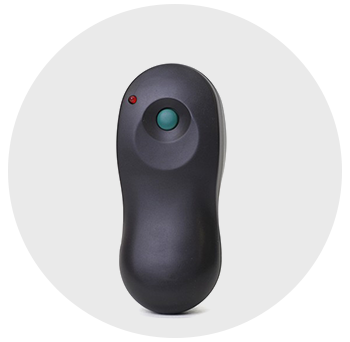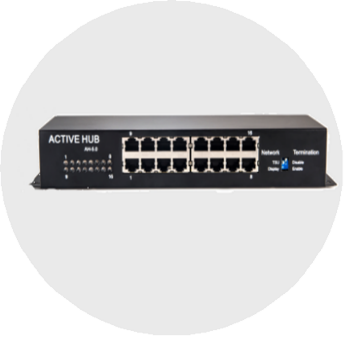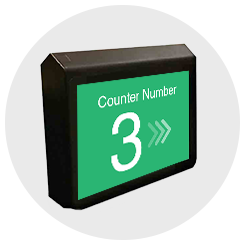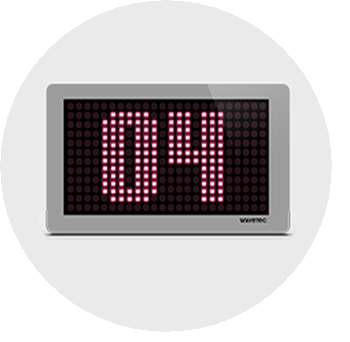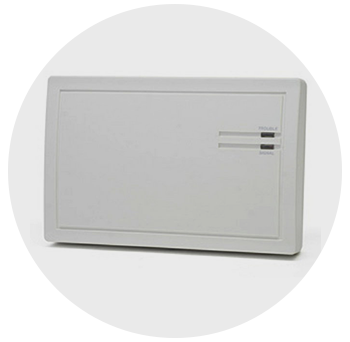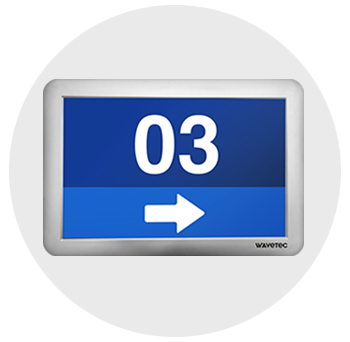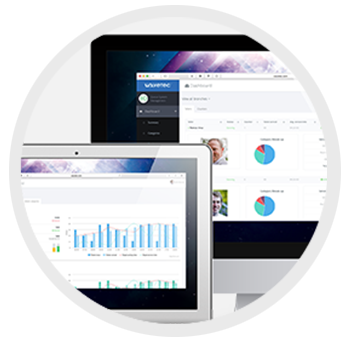 Download our Linear Queuing Brochure to learn more.
Our single-line queue management system is apt to reduce waiting times, increase operational efficiency and optimize your customer flow. Tellers just need to press a button to call the next customer to come forward. Find out more about our Linear Solutions, their key features, and technical specifications.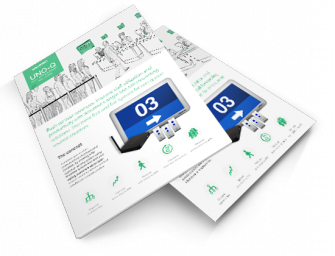 Do you have a special Project?
Selecting the right queuing solution provider has a direct impact on your business bottom-line. Our Queuing systems are customizable, scalable, and support integration with different solutions. If you have a high customer footprint at your service centers, or need help to increase your operational efficiency with a smooth queuing system, contact our queuing experts, right now.
Some of our favorite customer success stories