---
Why Customer Experience Solutions
When augmenting customer experience, every interaction is critical. Each engagement with your brand, company and people contributes to the overall perception your customers develop of  you. Creating an exceptional customer experience is critical to customer lifetime value. Wavetec's advanced customer experience solutions allow you to achieve consistency and increased engagement at all key touch points. Our solutions help you: 
Drive customer retention and loyalty100%
Increase overall customer lifetime value100%
Make every customer touch point count100%
Better manage seasonal spikes100%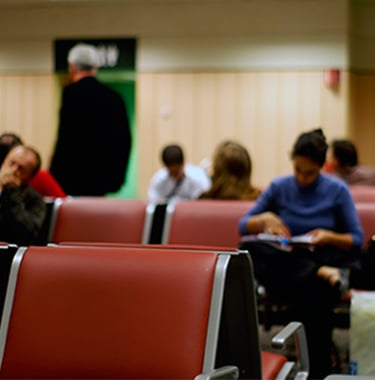 Customer Experience Solutions


"The most difficult thing for your competitors to copy is the customer experience you create"


Wavesphere – our ultimate service area concept
Wavesphere, offering an unmatched range of customer touch points, presents a holistic approach to improving customer experience in service areas to strategically organize service areas, engage customers, and effectively measure a customer's experience.
REDUCE CUSTOMER WAIT TIME
IMPROVE SERVICE EFFICIENCY

SEAMLESS CUSTOMER FLOW
Find more solutions for your industry
---
Our clients are our assets, and we truly value them. We work hard to help companies to improve their customers' journey, and provide them technology for effective service flows. Our personalized approach and a sophisticated assortment of services such as queue management services, digital signage, customer feedback solutions, and service area design equip us to deliver effective and complete solutions to better service our clients.