In this blog: We study WhatsApp, its success and future potential as a platform for sales & marketing.
Unbeknownst to many, WhatsApp is actually an incredible marketing platform with a very unique set of attributes that can't be found on other marketing & sales platforms like email, SMS, Instagram, Facebook and so on.
First, lets discuss what makes WhatsApp so much better than any other marketing channel out there today.
INSTANT Messaging
It starts with what WhatsApp represents; instant messaging. In its hay day, SMS and even email represented an instant mode of communication, but today both are plagued by spam and promotional content. WhatsApp has worked very hard to keep WhatsApp clear of these problems.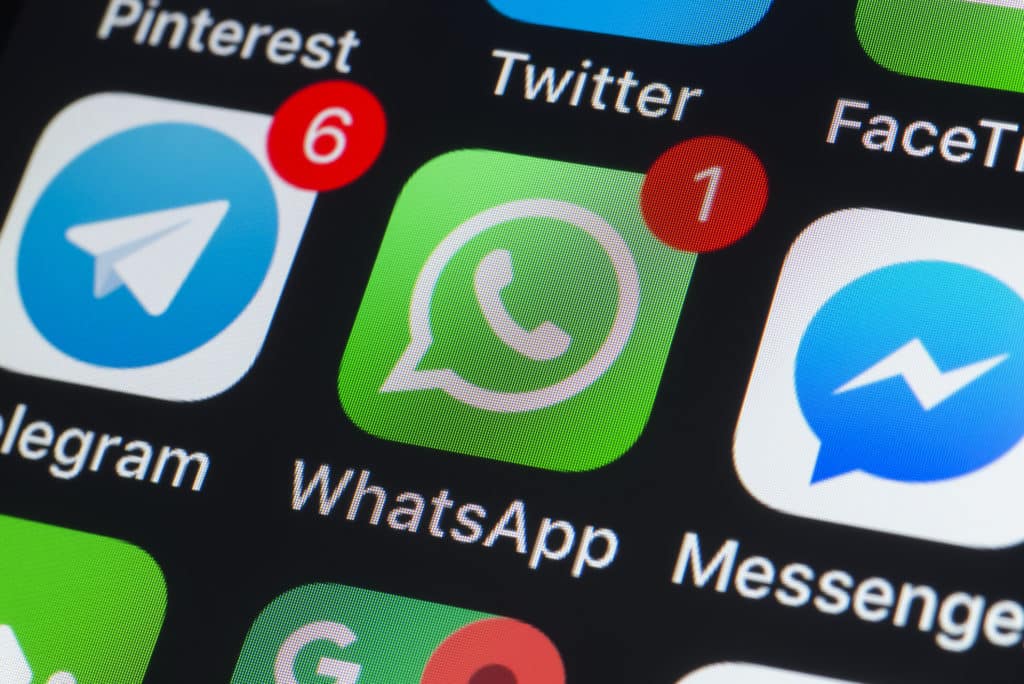 From very early on, WhatsApp has had easily accessible options to block contacts and mark users as spam. This ensured that WhatsApp users would ever be exposed to too much unwanted communication or spam.
Billions of Users
Something about the WhatsApp proposition really resonated with users and today WhatsApp has a user base nearly 2.5 billion strong. That number is based on monthly active users meaning WhatsApp has become the norm for communicating for adults. A huge part of this success is the fact that WhatsApp offers its app on all app stores across all devices in all regions.
This means it doesn't discriminate between Android and iOS, it provides the same experience across the board. This is why WhatsApp has the highest open rate of any social media or instant messaging app and also why it has essentially replaced text messaging and calling.
Business Potential
Some small businesses were early to realize the potential of WhatsApp as a sales & marketing channel establishing a separate account to send promotional content and cater to business related inquiries. For a while this ran informally, but WhatsApp soon caught on and gave the people what they wanted; a dedicated WhatsApp Business App.
This formal application tailored specifically for WhatsApp business accounts introduced a tonne of new features that served businesses well like digital catalogues, additional fields like email and most importantly, the clear classification of a business account.
Safe & Secure
You might think this would have lead to WhatsApp seeing the same fate as SMS and email, but no. WhatsApp took measures to make sure the user feels safe transacting over WhatsApp and they aren't bombarded by marketing messages and spam.
WhatsApp now has the ability to display a verification badge for business accounts that have been thoroughly vetted and passed by their team. This increases customer confidence in interacting with businesses over WhatsApp and making purchases too.
WhatsApp also recently introduced a high level encryption for all conversations on its app which deters bad actors and hackers from getting into your chats and acquiring sensitive data and media.
WhatsApp's Recipe of Success
All of these little usability features & improvements is what has kept WhatsApp afloat while still increasing its user base. Because of this, even large reputable companies have established WhatsApp sales & marketing channels. As per WhatsApp, there are over 50 million businesses using WhatsApp today.
A Catalog of Products
Now, WhatsApp has opened up the possibility of partnering with other businesses to provide even more customized WhatsApp solutions like WhatsApp queuing, WhatsApp appointments and WhatsApp marketing conversations.

WhatsApp Marketing
WhatsApp marketing conversations is the one we'll be focused on today. This is a solution that WhatsApp BSP, Wavetec is offering to help businesses communicate with and sell to customers. It essentially mimics a normal conversation between two people; one that is interested in potentially making a purchase and the other is a merchant.
The merchant is able to send interactive messages that the customer can choose options from such as yes/no questions, a list of products, and so on. This makes transacting painfully easy and on the off chance that something does go wrong, a WhatsApp support chat can help you solve your issues just as easily.
This solution is perfect for all kinds of industries with implementations in many like airlines, healthcare, banking, government and e-commerce.
Reach out to the Wavetec sales team with all of your WhatsApp related inquiries and configure the perfect solution for your business!
BOOK A FREE DEMO