In this blog: Learn about the best WhatsApp Business API providers and explore the various WhatsApp business solutions being offered by them.
Top 5 WhatsApp Business Solution Providers [Quick Overview]
Here is a brief overview of the top 5 WhatsApp Business Solution Providers:
Vendor
WhatsApp Queuing 
WhatsApp Marketing 
WhatsApp Appointments 
WhatsApp Sales and Support 
WhatsApp Feedback 
WhatsApp Stock Market
Wavetec 
✔
✔
✔
X 
✔
✔
Zoko

X

 
✔
X
✔
X 
X 
Wati 
X 
✔
X 
✔
X 
X 
Twilio 
X 
✔
X 
X 
X 
X 
Haptik
X 
✔
X 
X 
X 
X 
Introduction to WhatsApp Business API Providers
WhatsApp Business API providers are companies offering businesses access to WhatsApp's advanced solutions for businesses. These companies have officially joined hands with WhatsApp to deliver specialized business solutions. In essence, they act as intermediaries, allowing businesses to integrate WhatsApp messaging into their communication systems easily.
What is WhatsApp Business API?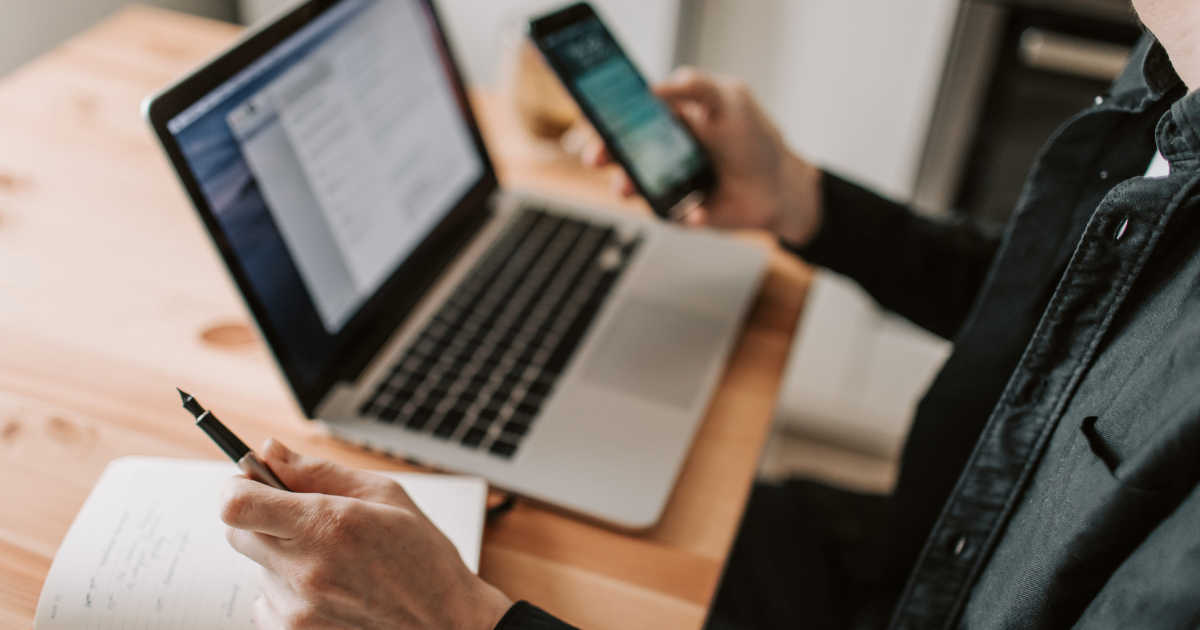 WhatsApp Business API is an application programming interface (API) that enables businesses to send messages, and notifications, and provide customer support through WhatsApp. This API is known for its advanced features; compared to the regular WhatsApp Business app, this version of WhatsApp has a bunch of additional features for businesses.
Most important, WhatsApp Business API is specifically designed to cater to the needs of larger enterprises and businesses with high messaging volumes. With WhatsApp Business API, businesses can automate interactions, send personalized messages, and manage customer communications at scale.
This opens up new possibilities for customer engagement and marketing, as WhatsApp is a widely used messaging platform with billions of users worldwide.
Top 5 WhatsApp Business API Providers [Detailed Analysis]
1. Wavetec


As the best WhatsApp Business API Provider, Wavetec has established itself as a trusted partner for renowned businesses, offering them access to cutting-edge WhatsApp solutions. With a focus on client-centricity and customization, Wavetec provides a complete range of WhatsApp solutions tailored to meet the unique needs of businesses across various industries.
From offering top-tier hardware solutions to now making those solutions available on WhatsApp, Wavetec now offers a complete range of customizable WhatsApp Solutions. Some of their most notable WhatsApp solutions include: 
As the leading queue management system provider, Wavetec utilized its expertise to enable WhatsApp queuing, transforming the customer experience. 
Wavetec's queuing system can be integrated with WhatsApp. Customers can join queues via WhatsApp, significantly reducing waiting times and enjoying a smoother journey with their service provider.
The most common marketing principle is meeting your audience where they are. And WhatsApp allows you to do that!
Recognizing the power of WhatsApp as a global communication platform with over 2.5 billion active users, Wavetec's marketing solution helps businesses engage with their target audience effectively. By leveraging WhatsApp's reach, businesses can interact with customers and promote their brands seamlessly.
Gone are the days of phone calls or visiting a service center to book an appointment. With Wavetec WhatsApp Appointment, book appointments on the go!
Simplify the appointment booking process with Wavetec's WhatsApp Appointment solution. Customers can conveniently book, cancel, or reschedule appointments on the go, enhancing flexibility and customer satisfaction.
Stay ahead of the competition by receiving real-time stock market updates via WhatsApp messages. Wavetec's solution enables informed decision-making to maximize investment opportunities and profits. 
5. WhatsApp Feedback 
Drawing from Wavetec's expertise in feedback collection solutions, the WhatsApp Feedback solution empowers businesses to gather valuable insights directly from customers. This solution allows businesses to collect feedback seamlessly through interactive surveys or requests, and thus, measure customer satisfaction and continuously improve services through direct customer input.
Key Features
Wavetec offers a range of features. These features set Wavetec apart from others and make WhatsApp the leading Whatsapp business solution provider:
Wavetec has always taken a very client-centric approach. Accordingly, their solution is highly customizable; based on the specific needs and requirements of the client, Wavetec configures the solution to meet the unique needs of each of their clients.
Integration with other Wavetec Solutions
Wavetec's WhatsApp Solutions can be integrated with its other customer experience solutions and data analytics tools. This makes the solution even more useful for the businesses. Wavetec's WhatsApp Solution can be integrated with the following:
Wavetec enables businesses to make call-to-actions (CTAs) more interactive; CTAs are sent to the customers in the form of buttons. Customers may simply click on the button to complete the desired action.
Send and receive images, videos, links, and even documents; such rich media messaging improves communication and makes the necessary information more readily available.
Wavetec's WhatsApp solution goes beyond simple text messages and supports the use of stickers to make chats more interactive and engaging for audiences. By incorporating stickers into their communications, businesses can add a touch of fun and creativity, creating a delightful customer experience.
Stickers enable businesses to express emotions, convey ideas, and enhance visual appeal, fostering a deeper connection with customers.
With Wavetec's WhatsApp Solution, Customers can now receive their one-time passwords directly through WhatsApp, streamlining the authentication process. This feature not only enhances security but also provides added convenience for users, as they no longer need to switch between different communication channels to receive verification codes.
Wavetec understands the importance of maintaining security of the customers, as well as the clients. Therefore, stringent measures, including encryption, compliance with regulations, and access control, are in place to ensure the highest standards of data security. 
Don't miss the opportunity to experience the game-changing capabilities of Wavetec's leading WhatsApp Business API solution firsthand. Request free consultation today and see how you can transform your business with this innovative communication platform.
2. Wati

Trusted by multiple growing brands across various industries, Wati stands as the third-best WhatsApp business API provider. With a strong focus on small startups and companies, Wati offers tailored solutions to meet the specific needs of emerging businesses.
WhatsApp Marketing
Through regular engagement on WhatsApp, businesses can keep their customers informed and connected. Wati enables businesses to build and nurture relationships with their audiences through effective marketing messages.
WhatsApp Sales
Wati facilitates direct 2-way customer communications via WhatsApp business account, empowering businesses to convert more opportunities and boost sales effectively.
WhatsApp Support
Post-sales communications, such as order updates and customer support requests, can be efficiently handled through the business's WhatsApp account, streamlining the support process.
Key Features
Wati, like other WhatsApp business API providers, also offers a wide range of features. Here is an overview of these features:
Wati allows businesses to push out campaigns and engage with their audience through high-response WhatsApp messages. This feature enables businesses to reach a wider customer base efficiently.
With Wati, businesses can share the inbox across their team, providing support for an unlimited number of agents. This collaborative approach ensures efficient handling of customer inquiries.
Wati offers the ability to tag contacts, categorize them, and target groups with personalized communications. This level of personalization enhances customer interactions and facilitates more meaningful conversations.
3. Zoko 

The second on our list of top WhatsApp Business API providers is Zoko. With an emphasis on designing conversational customer journeys, Zoko has provided WhatsApp business API services to multiple businesses.
The following solutions are offered by Zoko:
WhatsApp Sales 
Zoko's WhatsApp Sales solution enables businesses to receive orders directly from WhatsApp. This enables businesses to boost their conversion rate. 
WhatsApp Marketing
Zoko's WhatsApp marketing solution enables businesses to send personalized marketing messages via WhatsApp. With this tool, businesses can tailor their communications, ensuring a more relevant and engaging experience for their audience.
Key Features
Infobip also offers a range of useful features to their clients. Here is a comprehensive overview of all of these features:
Through Zoko's solution, businesses can send targeted messages to a range of audiences. This feature enables businesses to engage, qualify, and convert leads into customers.
Businesses can add images, videos, files, and web links, fostering deeper customer interactions.
4. Twilio

Twilio has earned a strong reputation as a WhatsApp Business API provider with its mission to help brands foster brand advocacy at every step of the customer journey. With a focus on empowering businesses with effective customer engagement solutions, Twilio stands as a reliable choice for WhatsApp business API services.
Twilio offers the following solutions to its clients:
Programmable Messaging API
Twilio's Programmable Messaging WhatsApp API enables businesses to send one-way messages to customers, effectively delivering alerts, notifications, promotions, and marketing messages. This solution streamlines communication and keeps customers informed.
Conversations API
Twilio allows businesses to utilize WhatsApp for conversations, leveraging a WhatsApp Business API account for customer care and conversational commerce. This two-way communication approach enhances customer support and fosters meaningful interactions.
Key Features
Twilio's WhatsApp business solutions are feature-rich. Here is a summary of the features being offered by Twilio:
Integration with Other Twilio Solutions
Twilio's WhatsApp Business API services offer the option to access other Twilio solutions. Businesses can seamlessly integrate Twilio's WhatsApp solution with data analytics tools and other customer support software, creating a holistic communication ecosystem.
With Twilio's WhatsApp solution, businesses can verify and authenticate users, ensuring high standards of security. This feature strengthens customer trust and data protection, contributing to a positive customer experience.
5. Haptik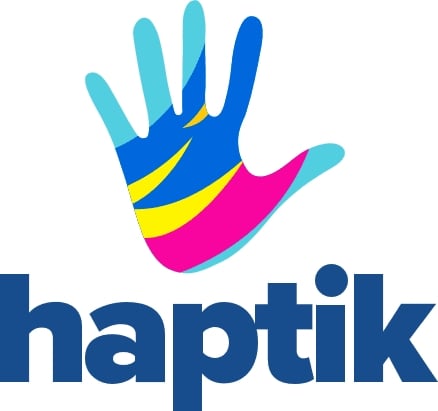 Haptik claims to provide you with a service that would lead to revenue, retention, and conversion! Their WhatsApp Business API is AI-powered; they have integrated their solution with Chat GPT.
Haptik brings to you, the following WhatsApp Solutions:
Conversational Marketing
Send personalized messages, include promotional broadcast messages, and run targeted marketing campaigns to acquire and engage users through Haptik's WhatsApp business API services.
Conversational Commerce
Haptik's solutions minimize the need for a human sales assistant by offering intuitive product recommendations based on search criteria, and past browsing history to help buyers find the exact products they're looking for!
Support
Haptik's WhatsApp solution can be used to offer post-purchase support, enabling businesses to resolve customer queries more efficiently. This leaves the customers feeling more valued and helps retain them as loyal customers.
Key Features
Haptik's GPt-powered WhatsApp Solutions come with a range of features. Here is a list of these features:
GPT-Powered Conversations
Haptik's solution is powered by Artificial Intelligence; this makes it capable of managing customer interactions effectively. Moreover, this makes it capable of providing instant responses to the customers.
Product Catalog 
By allowing rich media messages including images, videos, files, and much more, Haptik enables businesses to share their product catalog via WhatsApp.
Chat Message Analytics
The messaging platform is integrated with Haptik's analytics tools, allowing businesses to analyze vital metrics and thus, make more data-driven decisions.
Checkout on WhatsApp
The in-app payment interface reduces friction and increases the buyer's willingness to complete the transaction.
Click-to-WhatsApp Ads
Click-to-ads option on Haptik's WhatsApp Business API enables businesses to boost engagements, improve the click-through rate, and increase sales.
What to Look out for in WhatsApp API provider?
Since several business solution providers are available, choosing the right WhatsApp API provider can be a hideous task. However, here is a comprehensive overview of all that you need to look out for while hiring a WhatsApp API provider.
Look for a provider that offers customizability, allowing you to tailor message templates and other aspects of the API to match your unique business needs. A flexible API provider can adapt to your specific requirements, ensuring seamless integration with your existing systems.
A reliable API provider should offer excellent after-sales support and maintenance services. This ensures that any technical issues or challenges you encounter are promptly addressed, minimizing disruptions to your messaging operations.
While quality is essential, consider the affordability of the API service. Choose a provider that offers transparent pricing and aligns with your budget. Balance cost with the value and features the API provider offers to find the best fit for your business.
Managing the API and its integrations can be technically challenging. Ensure that your chosen API provider has a team of experts with exceptional technical knowledge and technical expertise. This ensures a smooth implementation and operation of the API.
Make sure you check out the reviews and the portfolio of the API providers; this will ensure the reliability of the services provided by them.
Why Does Your Business Need an API Provider?
Embracing the WhatsApp Business API through an API provider offers several valuable benefits for businesses. These benefits enable aligning with customer-centric philosophies and enhancing overall operations.
Improve Customer Engagement
The WhatsApp Business API provides businesses with a user-friendly platform to engage customers through interactive and personalized messages. This direct and real-time communication fosters deeper connections with customers, enhancing engagement and loyalty.
Enhance Marketing Efforts
With WhatsApp Marketing software, businesses can send personalized promotional messages, enabling more effective marketing campaigns. Targeted and relevant messages can lead to higher conversion rates and improved customer retention.
By automating customer interactions and resolving queries through the WhatsApp API, businesses can free up their customer support agents' time. Agents can focus on other operational tasks, leading to increased efficiency and productivity.
Automating and streamlining processes with the WhatsApp API reduces the need for manual intervention, resulting in time and cost savings. Businesses can optimize resource allocation and allocate human resources where they are most impactful.
Offer 24/7 Customer Support
Unlike human support, which has limitations on availability, the WhatsApp API can provide continuous 24/7 support. Customers can reach out at any time, receiving timely and relevant responses, leading to enhanced customer satisfaction.
BOOK A FREE DEMO