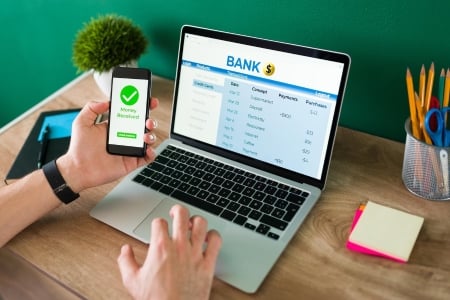 The ever-growing popularity of messaging platforms such as WhatsApp has given way to new banking ventures for financial services to customers. With over two million WhatsApp users, it offers an opportunity for banks to connect with customers conveniently.
WhatsApp is a simple messaging app with added banking features for customers to interact with banks. Simple tasks such as balance inquiries, initiating fund transfers and asking for e-receipts can be carried out with WhatsApp banking.
This not only eliminates the need for separate banking apps but saves customers physical visits to branches and a lot of time. Who doesn't want the convenience to make routine tasks easier?
Banks and WhatsApp work together to implement end-to-end encryption and security protocols to protect customer data and transactions exchanged through the platform.
In this blog, we discuss WhatsApp marketing ideas for the banking sector and future considerations for your banks.
Let's dive into the details!
Statistics and Data
WhatsApp's popularity amongst users has made it a successful potential platform for banking. Here are some important statistics related to WhatsApp marketing strategies for banking:
4 Key Features of WhatsApp Banking
1. Balance Inquiry and Transaction History
You can use WhatsApp banking to check your account balance and request a transaction history. It lets you quickly access your account's financial status and recent transactions.
2. Funds Transfer and Payment Services
You can initiate fund transfers to other bank accounts or make payments directly through the messaging platform. You can securely transfer money to individuals or businesses, pay bills, or settle invoices, depending on the services provided by your bank.
3. Account Statement and E-Receipts
With WhatsApp banking, you can request account statements of financial activities. You can get e-receipts for transactions through WhatsApp banking, offering a digital record of your payments and transfers.
4. Requesting Services and Support
You can submit service requests or seek support from your bank through WhatsApp. This can include card blocking or unblocking, chequebook requests, address or contact information updates, and general inquiries related to your banking needs.
6 Benefits of Implementing WhatsApp Banking
1. Managing Personal Finances through WhatsApp
Budgeting and Expense Tracking
Think of WhatsApp banking as your personal financial assistant. It will help you budget and track your expenses. You can receive real-time notifications of your account balances, track your spending patterns, and set alerts for reaching certain spending limits.
Setting Financial Goals and Reminders
WhatsApp banking allows you to set financial goals and receive reminders to help you stay focused on achieving them. For instance, you can set a savings target and receive regular reminders to contribute a certain amount to your account.
Savings and Investment Opportunities
Moreover, WhatsApp banking can provide access to savings and investment opportunities. For banks, WhatsApp is a great marketing tool that can send personalized investment recommendations and offer insights on financial planning.
Credit and Loan Facilities
Accessing credit and loan facilities is a tedious task for individuals to gather multiple documents. Individuals can submit loan applications and receive updates on approvals or rejections through WhatsApp banking.
2. Enhancing Customer Support with WhatsApp
Instant Messaging for Queries and Complaints
Isn't waiting for a customer representative to entertain your call and answer your queries annoying? This is where WhatsApp banking plays an important role in customers' life.
WhatsApp is a platform for real-time communication, making it an excellent channel to have queries or complaints answered. Customers can send messages to the bank's WhatsApp number and receive prompt responses.
Compared to traditional customer support channels, it enables quick issue resolution and improves customer satisfaction by reducing response times.
Automated Chatbots for FAQs and Basic Assistance
Banks can integrate automated chatbot systems with WhatsApp banking to handle frequently asked questions (FAQs). An employee is not needed to provide basic assistance to customers.
Chatbots can respond instantly to common queries, such as balance inquiries, transaction status, or information on branch locations. This reduces the workload and allows customer support staff to focus on complex queries.
Secure Document Sharing for Account-related Issues
WhatsApp banking enables customers to safely send confidential account-related documents or images to the bank. This feature is particularly useful when resolving issues that require supporting documents, address proof, identification documents, or transaction receipts.
With WhatsApp's encryption, customers can easily provide the necessary information without physical visits to the banks or correspondence on email attachments.
3. Security and Privacy Considerations
Encryption and Data Protection on WhatsApp
Compared to traditional phone calls or SMS methods, WhatsApp offers robust security protocols to protect the content of messages and media shared. As a result, it safes WhatsApp banking from data breaches by unauthorized individuals or third parties.
Tips for safeguarding personal information
WhatsApp banking services send customers recommendations such as not sharing sensitive details like account numbers, passwords, or PINs via WhatsApp messages and being cautious of phishing attempts or suspicious links.
Awareness of potential risks and scams
Banks offering WhatsApp banking services educate their customers about potential risks and scams associated with the platform. Customers can avoid scams and suspicious activities and protect their financial information by staying in touch with the bank.
4. Banks Embracing WhatsApp Banking
Several banks worldwide have successfully implemented WhatsApp banking services. While the availability may vary by region and country, here are a few examples of banks that have embraced WhatsApp banking:
5. Limitations and Future Possibilities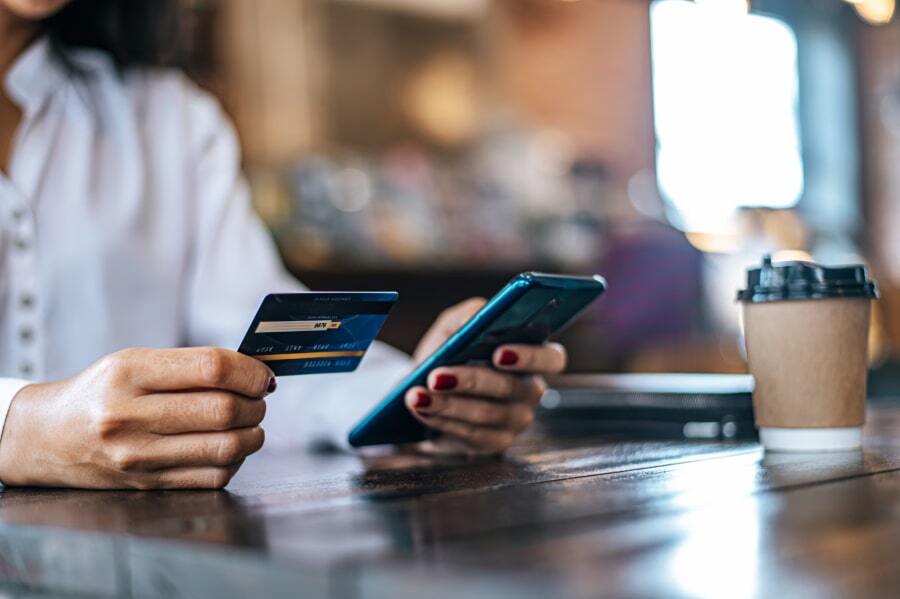 Limitations of WhatsApp banking regarding functionality
Despite the rapid advancement in the messaging platform for banking services, it presents limited services compared to traditional banking. While basic transactions and account inquiries are common, very few countries fully support WhatsApp banking. Therefore, it limits international transactions to a minimum.
Other than its limited availability of banks, it requires consistent internet access to be functional. It further limits the customer base to tech-savvy individuals with internet access.
Potential future developments and improvements
Despite the above-mentioned limitations, there is much room for further developments in WhatsApp banking. Banks can explore expanding available services by initiating loan or investment products, insurance services, or financial planning assistance.
The evolution of WhatsApp's platform provides more comprehensive banking experiences through the messaging app. Customers are more likely to consider WhatsApp as an emerging marketplace. They can engage in WhatsApp marketing conversations and proceed to pay and check their balance on the same app.
Integration of WhatsApp with emerging technologies like AI and blockchain
All financial companies look for integration with existing infrastructure. WhatsApp banking offers the benefit of integration with the most useful technologies in the banking world.
The role of machine learning in WhatsApp payments and banking has been apparent, be it the ability to analyze transactional data for fraud or study customer preferences. Similarly, blockchain enhances security, automation, and personalized experiences.
AI-powered chatbots handle customer queries and provide quick responses, while blockchain technology can ensure the security of data exchanged through WhatsApp banking.
6. Comparison with Other Messaging Apps for Banking
Besides WhatsApp banking, the Viber application is another messaging app that offers similar features to WhatsApp banking. These were balance inquiries, fund transfers, and customer support.
However, WhatsApp has a larger user base and global reach than Viber, making it more widely adopted by banks. WhatsApp also benefits from end-to-end encryption by default, providing enhanced security.
While Viber is user-friendly with multimedia sharing capabilities, WhatsApp's popularity and robustness make it a preferred choice for banks looking to offer convenient and secure banking services to a larger customer base.
A conventional banking service, the Unstructured Supplementary Service Data (USSD), is offered by GSM cellular telephones to interact with service providers' computers. WhatsApp banking and USSD are two different channels for accessing banking services.
USSD is a text-based menu system accessed by dialling specific codes on mobile phones. It offers limited functionality for balance inquiry, fund transfers, and mobile top-ups. without requiring internet connectivity.
Compared to WhatsApp banking, USSD has widespread availability in developing regions with low smartphone penetration. USSD banking is less user-friendly than WhatsApp due to the text-based interface. WhatsApp banking has gained popularity due to its convenience, global reach, and ability to engage customers in real time.
Case Studies
HSBC Mexico Implements Wavetec's Queue Management Solution
HSBC Mexico showcases digital banking innovation. They have embraced digital transformation by introducing a comprehensive mobile banking queue system app by Wavetec that allows customers to conveniently perform a wide range of banking tasks.
HSBC Mexico's digital banking solution enhances customer convenience and improves operational efficiency for the bank. It reduces the need for customers to physically visit branches, decreasing the workload of employees. They can focus on more complex customer needs.
HSBC Mexico manages customer queues and appointments by leveraging digital technologies such as WhatsApp Queuing. It enables customers to join virtual queues, receive real-time updates, and get personalized service, all through WhatsApp.
UBL partners with Wavetec for a Digital Transformation Journey
UBL embraced digitization in banking by using WhatsApp for its strengths. It started with introducing a WhatsApp queuing system to improve the customer branch experience. WhatsApp queuing allows customers to join a virtual queue and receive status updates via WhatsApp.
Instead of waiting in long physical queues at the branch, customers can simply join the queue through WhatsApp and continue their daily activities until they receive a notification indicating their turn.
This innovative solution was based on live reporting and an analytics dashboard. UBL's implementation of digital banking and the WhatsApp queuing system exemplified their commitment to enhancing customer experience.
Frequently Asked Questions
What services can I access through WhatsApp banking?
Consider WhatsApp banking to be your personal financial assistant. Depending on your bank, its key features are balance inquiry, transaction alerts and initiating money transfers. You can manage your account and pay your bills through WhatsApp banking.
Can I link multiple bank accounts to WhatsApp banking?
Yes, you can add multiple bank accounts to WhatsApp Banking. Since the number varies for each bank, remember to consult with your bank directly to receive up-to-date information.
How do I ensure the privacy of my WhatsApp banking conversations?
To protect your banking conversation on WhatsApp, enable end-to-end encryption and avoid clicking on suspicious links or messages asking to share confidential details. Avoid using WhatsApp banking on public WiFi and ensure that you are communicating with a verified WhatsApp contact
Final Words
Have you recognized the revolution WhatsApp for banking is making in making banking convenient for customers?
It offers a convenient, user-friendly, and secure platform for various banking services. Customers can engage in balance inquiries and fund transfers to account statements and customer support.
Banks are willing to extend their reach and provide customers with a seamless digital banking experience. As this channel continues to evolve, the future of WhatsApp for banking holds great potential to further enhance customer convenience.
Are you ready to foster digitization and financial inclusion on a global scale?
Now is the time to learn more about WhatsApp Banking!
BOOK A FREE DEMO