---
High-End Financial Displays
Access to real-time information has become a must in today's financial industry as it leads to timely decision making. Having reliable video displays, and scrolling tickers integrated with the back-end data center is important to ensure transparency of financial data dissemination and uphold trading activities. Financial markets displays, at indoor or outdoor environments bring along the extra value of promoting the facilities to the general public and institutions at large.

Effective dissemination of financial data


Communication of real time news

Diversified revenue sources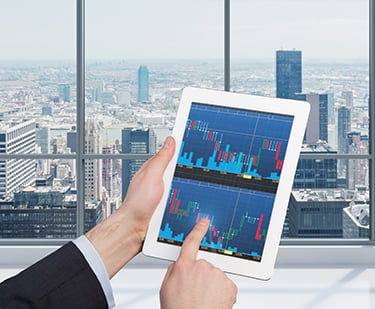 Financial Market Displays
---
Apart from leveraging on being the best in the business, we also take pride in being a project management consulting firm that helps businesses succeed in areas where others fail. Wavetec offers comprehensive support at every stage of its projects. With experience of successfully completing some of the most complex engineering and construction projects ever undertaken in the financial sector, Wavetec stands at the forefront of LED display solutions for financial industry.

Wavetec offers a complete range of display solutions which are ideal for advertising,retail and branding. HD Series, PRO Series and Prime Series are premium product lines offering solutions for both Indoor LED and Outdoor LED displaying applications.