The airline industry is one of the most customer-oriented sectors in today's global economy. Customers have more choices than ever in selecting the carrier that best meets their needs, from budget airlines to luxurious first-class experiences.
Providing a quality airline customer experience has become increasingly important for companies seeking to compete and remain profitable because it determines which carrier customers choose based on reputation and trustworthiness.
Countless individual factors throughout the entire passenger journey determine the level of satisfaction that people take away from any given flight.
Taking an in-depth look at these facets can offer major insights into how to improve the overall customer experience with airlines and airport.
The Importance Of Customer Experience In The Airline Industry
Customer experience is becoming increasingly important for the airline industry. It has the power to positively influence how customers feel about a particular airline, as well as their willingness to use its services in the future. Customer experience can make or break an airline's reputation and create customer loyalty, which is fundamental for long-term success.
The customer experience starts from the moment customers start researching their flights and continues through to when they have departed. Airlines must ensure that their websites are intuitive, informative and up-to-date in order to give customers a good first impression of the brand.
The booking process should be as straightforward as possible, without any hidden costs or complicated terms and conditions.
Once customers have booked their flight, airlines should strive to create a personalized customer experience that includes seamless check-in procedures, clear information about gates and departure times, good onboard service, and attentive staff who are available to answer any questions or help with any issues that may arise.
Airlines must also be aware of the needs of their customers throughout their journey and should focus on providing more value for money, such as promotional offers and loyalty programs.
Overview Of The Current State Of Customer Experience In Airlines
The airline industry is one of the world's most competitive and dynamic industries. The customer experience is a key factor that drives success for airlines, as it plays a major role in customer retention and loyalty.
According to recent studies, air passengers are becoming more demanding regarding their travel experience. As such, airlines must focus on improving their customer experience in order to remain competitive and stay profitable.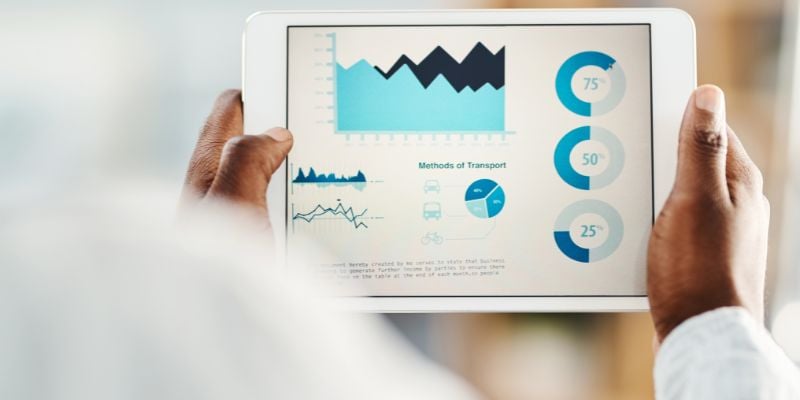 Recent statistics show that while overall customer satisfaction is increasing, there are still areas where improvement is needed. For example, a study by Deloitte found that only 34% of passengers were satisfied with their airport experience, indicating potential opportunities for improvement in this area. Additionally, McKinsey reported that only 59% of passengers were satisfied with their pre-flight experience.
Recent Forrester Research has shown that American airlines have the potential to generate up to $1.4 billion in annual revenue – simply by optimizing their customer experience (CX).
Going forward, airlines must prioritize customer experience in order to remain competitive. As such, they will need to focus on delivering personalized services and experiences that meet the needs of their customers.
Additionally, airlines should consider investing in technology such as artificial intelligence (AI) and machine learning (ML) to improve the customer experience.
Finally, airlines must keep up with industry trends in order to stay ahead of the competition. Aircraft Maintenance Stands recently reported that passengers are now more focused on experience-driven travel as opposed to cost-driven travel.
As such, airlines should focus on providing a seamless end-to-end journey from booking to arrival.
How Digital Solutions Are Changing The Customer Experience In The Airline Industry
Digitization is transforming the customer experience in the airline industry and creating a more personalized and seamless journey for travelers.
From digital ticketing and web check-ins to automatic bag tracking and automated boarding processes, airlines are investing in the latest technologies to make travel easier and more efficient. Check out how Wavetec has helped Emirates improve its customer experience with an electronic queue management system and a fully customized central reporting software
New mobile applications give passengers one-touch access to their itineraries, flight updates, destination information, and more.
Airlines are also using artificial intelligence (AI) and machine learning (ML) algorithms to personalize the customer experience, offering tailored services and offers based on their preferences.
In 2023, passengers will be able to use virtual reality (VR) to explore airports and destinations before arriving, getting a real-time view of what's around them. Chatbots are also becoming increasingly popular in the airline industry, allowing customers to get answers to their questions quickly and easily.
As airlines continue investing in digital solutions, customer experience is becoming increasingly important. Airlines are partnering with startups and utilizing cutting-edge technologies like blockchain to provide better service.
Airlines are also looking for ways to create loyalty programs that reward passengers for their continued patronage.
Understanding the Airline and Airport Customer Journey
The customer journey within the airline industry consists of several different stages, each of which contributes to a traveler's overall experience. The stages typically include pre-travel planning, booking/ticketing, check-in, in-flight experience and post-flight follow up.
Understanding this journey is crucial for airlines and airports to provide a seamless and satisfactory experience to their customers, from booking to baggage claim.
By analyzing each step of the journey, airlines and airports can identify pain points and opportunities for improvement, and ultimately enhance customer satisfaction and loyalty.
The pre-travel planning stage is the process during which travelers search for the most suitable flight for their needs and budget. At this stage, travelers usually take into account factors such as flight duration and cost, route options, airports served, and amenities offered on board.
Booking/ticketing stage is when travelers purchase tickets using a variety of payment methods. Oftentimes at this stage airlines may offer additional services such as seat selection, meal reservation and priority boarding.
The check-in stage is usually done at the airport or online prior to departure where travelers provide travel documents and receive their boarding pass. This step in the customer journey also includes baggage check-in, which allows travelers to store their checked baggage for safekeeping during their flight.
The in-flight experience stage begins once travelers board the plane and can last anywhere from a few hours to several days. During this time, travelers may take advantage of in-flight entertainment such as movies, TV shows, music and games.
The final stage in the airline customer journey is post-flight follow up which includes anything from checking baggage claim to providing feedback about their experience. Feedback is an important part of this stage as it allows airlines to improve their services and ensure that travelers are getting the best possible experience.
Analysis of common pain points in the airline customer journey
Airline customers face numerous challenges throughout their journey, from the moment they start planning to when they arrive back home. These pain points can be categorized into five key areas: booking complications, ticketing and pricing issues, cabin experience problems, airport chaos, and post-flight hassles.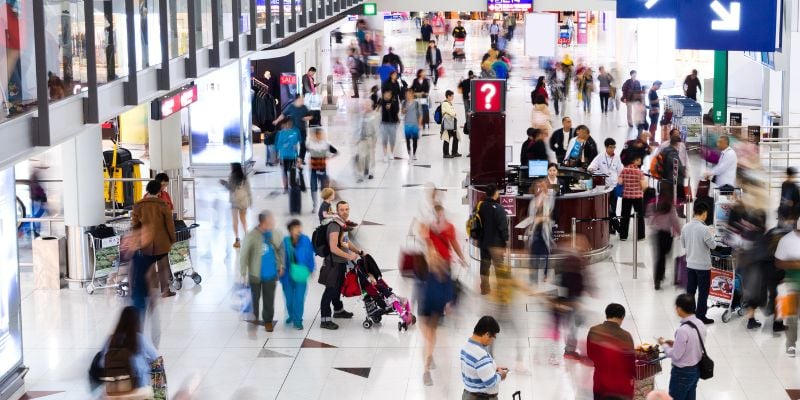 Booking complications are one of the most commonly encountered pain points in the airline customer journey. Customers may experience difficulties searching for flights, comparing prices, and setting up payment options. Ticketing and pricing issues can arise when customers are presented with unexpected charges or lack of choice.
The cabin experience is a key factor in airline customer satisfaction, yet many passengers report problems with seating arrangements, food and beverage options, and lack of entertainment.
Airport chaos can present a considerable challenge to travelers, including long lines at check-in or security screening, overcrowded terminals, flight delays and cancellations, and baggage mishandling.
Finally, post-flight hassles such as lost luggage or insufficient customer care are common issues passengers face when trying to transition back to their normal routine.
Common Customer Experience Issues In The Airline Industry
1. Long Wait Times: Customers often experience long wait times when they need assistance from airline staff, whether it's in the airport or online. This can include long lines to check-in, wait times for customer service agents to answer calls, and even delays when purchasing tickets online. Long wait times lead to customer frustration and leave them feeling like their time and money are not valued.
2. Poor Communication: Customers often feel that airline staff do not communicate effectively with them throughout their journey, which can make the experience more stressful than it should be. This includes inconsistencies between what is advertised on websites or in promotions against what actually occurs during flights or services provided in airports or onboard an aircraft.
3. Unavailable Seats: It's a common belief among passengers that they will get denied a seat because of overbooking by airlines; although this still happens, airlines have become much better at avoiding it. But even when seats are available, passengers often experience difficulties finding a seat that suits their needs; for example, if they need to sit next to a companion but the only seats left are scattered around the aircraft.
4. Uncomfortable Aircraft: Airlines may cut costs by providing uncomfortable seating on planes or not maintaining them properly. This could include inadequate legroom, broken chairs, and poor air quality from poor ventilation systems. These conditions can make even short distance flights unbearable for customers.
5. Poor Customer Service: Customers expect to be treated with respect when dealing with airline staff before and after their journeys; however, this is not always the case in practice. Inconsiderate customer service agents, rudeness from flight attendants, and lack of empathy when dealing with complaints are all issues that customers have complained about in the airline industry. Poor customer service also leads to feelings of discontentment among passengers who may then choose to take their business elsewhere in the future.
Implementing Digital Solutions At Airports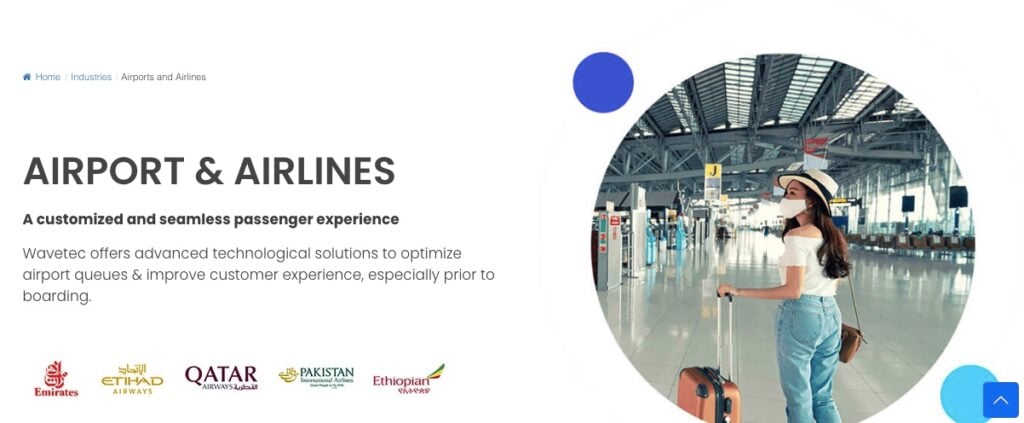 How digital solutions can improve customer experience in the airline industry
Digital solutions are revolutionizing the airline industry, providing more efficient and personalized customer experiences. By introducing digital technologies such as chatbots, artificial intelligence (AI) engines, predictive analytics, mobile apps, data mining tools and social media integration into their services, airlines can greatly improve how customers interact with them online.
Chatbots make it easy for customers to find the information they need quickly. With AI, airlines can create an automated customer service experience that answers common questions and provides personalized recommendations or promotions to customers.
Predictive analytics allow airlines to use data to forecast customer demand and behavior, enabling them to better anticipate and serve their needs.
Mobile apps give customers easy access to booking flights, checking in, accessing loyalty programs and more, while social media integration allows airlines to engage with customers and provide a real-time response to their inquiries.
By implementing digital solutions, airlines can offer a smoother customer experience that is tailored for individual needs. This helps increase customer satisfaction and loyalty, providing an edge over competitors. The end result is that customers are more likely to return and the airline can benefit from better customer retention.
Different Digital Solutions Available For Airlines and Airports
For airlines, there are a number of digital solutions available in order to optimize customer experience, increase efficiency and reduce costs.

One solution is the Card Issuance Kiosk from Wavetec which allows passengers to scan their documents quickly, have their details verified, and obtain their boarding passes with minimal time wasted in queues or on desk jobs.
The KYC (Know Your Customer) solution helps ensure that the customer identity is verified and all their details are verified for safety and security.

Another digital solution available for airlines is Enterprise Virtual Queue Management which allows customers to book appointments online, schedule their time slots and manage their store visits in advance. This eliminates long queues at checkout counters as customers can use their time more efficiently as they already know when their store visit will be completed.
Digital Signage is also extremely useful for airlines, providing passengers with important updates and information regarding flight timings and arrivals.
People Counting helps analyze customer traffic, while Customer Feedback provides real-time insights into customer experiences. All these solutions help airlines improve services and deliver a better customer experience.
Leveraging Data and Analytics
The importance of data and analytics in understanding and improving customer experience
Data and analytics are essential for understanding customer behavior, preferences, and expectations. By harnessing the power of data, airlines can gain valuable insights into what their customers want and need to provide a better travel experience.
Airlines that use data and analytics effectively can leverage these insights to keep their customers happy, make informed decisions, and stay competitive in the market.
Data can provide airlines with detailed customer profiles, allowing them to understand their customers' needs better and tailor their services accordingly. Airlines can use customer data to segment customers into different categories, such as frequent flyers or first-time travelers, providing a more personalized experience and increasing customer satisfaction.
Analytics also help airlines track performance metrics such as customer satisfaction, on-time performance, and operational costs. This information can be used to identify areas of improvement and create strategies for success.
With analytics, airlines can optimize operations by finding ways to reduce costs while still providing a high level of service.
Data sources and analytics tools available for airlines
Airline companies are leveraging data and analytics to gain a competitive edge in the market. They can get insights from a variety of sources such as customers, suppliers, competitors, and more.
Airlines are able to track customer preferences and activities through social media, loyalty programs, website visits, mobile app usage etc. By combining these data sets they can understand customer behavior and preferences and develop tailor-made products and services.
To investigate further, they can use predictive analytics tools to forecast outcomes; this includes forecasting demand for air tickets, understanding the impact of price changes on passenger numbers, or predicting delays in flights due to weather conditions.
Airlines can also gain insights from big data sources such as aircrafts sensors, ticket data, baggage handling systems etc. to identify potential problems and drive operational efficiencies.
Analytics tools such as machine learning algorithms can be used to make decisions more quickly and accurately; these include route optimization, demand prediction, risk assessment and yield management.
For example, airlines can use Machine Learning algorithms to prioritize and assign tickets to passengers, or to identify potential maintenance issues.
Importance Of Personalization In Improving Customer Experience In The Airline Industry
In the airline industry, customer experience is of paramount importance. Airlines need to ensure that their customers enjoy a seamless and personalized journey from booking through to arrival. Personalizing the customer journey can help airlines build connections with passengers and make them feel valued.
Personalization begins at the booking process, when airlines can tailor their offers to individual needs. Airlines can use data such as route, flight times and passenger preferences to deliver tailored recommendations or discounts. This can be done through marketing emails, social media or even a personalized website.
Personalizing the customer experience also extends to airport services. Airlines can use customer data to provide personalized guidance such as gate information and boarding times. This helps reduce the stress of navigating busy airports, making the process smoother for passengers.
Conclusion
The airline industry is uniquely placed to capitalize on the value of customer experience. To do so, airlines should focus on providing personalized services, utilizing technology in meaningful ways, and investing in employee training.
Moreover, by paying attention to the customer experience at all stages of the journey – from booking tickets to leaving a flight – airlines can create an experience that is both memorable and meaningful for their customers.
As a result, airlines will not only benefit from increased customer satisfaction and loyalty but could also unlock new revenue opportunities. With the right strategies in place, airlines can leverage customer experience to increase value for both themselves and their customers.
In conclusion, the airline industry should recognize the importance of customer experience and invest in initiatives to improve the overall journey for their customers. By doing so, airlines can create an unforgettable experience that sets them apart from the competition – ultimately leading to increased loyalty and profitability.