Toyota

uses

Wavetec's Queue Management Solution

to manage their

complex Customer Flow

and provide better customer satisfaction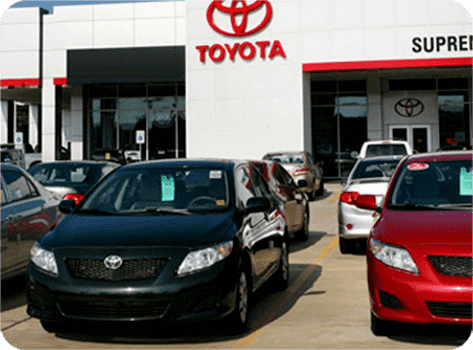 Toyota Motor Corporation is the world's largest automobile manufacturer and it proudly takes the 9th spot for the biggest company by revenue in the world. The company was founded in 1937 by Kiichiro Toyoda and has been the biggest and the best in the business. Unless you are on the top of Mount Everest or K2, someone would be driving proudly in their Toyota and claiming to be one of the elite to have the honor to do so.

The Problem
Toyota spent years in creating an image that it provides the best luxury, comfort and style. Using that, it positioned themselves as an elite brand in the minds of the customers. In order to portray the same brand image and keep their positioning consistent they felt the need to address a major issue which was being observed at their Customer Care Outlet. The issue was that the serving time for the customers was way too long as the customers had to go through a number of processes which even included the customer care officer getting up from his/her seat and going to inspect the car and getting all the related processes done. For that reason, majority of the time despite Toyota had a lot of counters but most of them were without an attendant as they were busy getting the processes of the customer done. This increased the waiting time of the customers. Not only that, Toyota was unable to monitor the service quality of the staff given that the flow of customers was very technical to manage. That is when they realized that there was an immense need for a solution that could help them better manage the customer flow.
What was needed
What Toyota needed was a system that could automatically manage their customer flow and increase customer satisfaction. Toyota believed that "how one deals with its customers" helps in differentiating a company from its competition more than any other element. What they needed was an Electronic Queue Management System which would not only help in customer flow management but also provide reports to the management of Toyota so it could help them in evaluating the performance of their staff members. Not only that, they also expected that this would help them increase service transactions, reduce transaction times and send back happier customers which would eventually result in increased sales.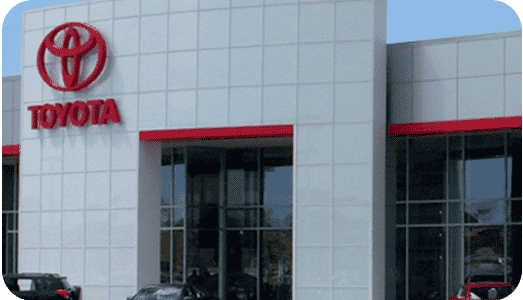 What Wavetec Provided
Wavetec's consultancy staff carried out a full survey and held a few meetings with Toyota's management to understand very clearly what they were expecting as a result of the Electronic Queue Management System that was being offered as a solution. After the assessment was complete, Wavetec came up with an end to end solution that took care of all the problems that they were facing. The system made sure to take into account the complex flow of customers.
Wavetec installed a Ticket Dispensing KIOSK which provided Toyota with a customer service point that enabled the customer to select the service they want as soon as they entered their customer centre. It made them feel a part of the system immediately, and they know they are treated fairly and that set the tone for their whole experience at Toyota. An LCD was being used in the waiting lounge so people were able to comfortably sit and relax while they were able to see their position in the virtual queue and the current status of their car. Also, we helped Toyota get rid of the informal way of calling that was being practiced previously by incorporating our voice function in the external audio system of the company. So, for instance, if a personal was standing outside he didn't need to worry about him missing his turn as the voice function would reach out to the customers in a much more formal way.
Benefits
The solution helped Toyota achieve Brand Equity as they started delivering a great customer experience from the point of interaction but that is not all they looked forward to and that is not just what we offered! We made sure to provide Toyota with tools that would help reduce the service time and waiting time of customers. We also made sure to reduce the perceived waiting time by giving them leverage of roaming around while their turn came or their case was processed. The Reporting tools helped Toyota achieve efficiency and provided them with a way to measure and benchmark service quality levels, so that they can easily figure out the Key Performance Indicators.