In this blog: We discuss how businesses can leverage WhatsApp to reach their customers and target audience effectively via several use cases.
WhatsApp has become an unstoppable force in the realm of instant messaging apps, especially after its acquisition by Meta, the same group that owns Facebook & Instagram. Meta has monthly active users equalling 3.65 billion that use at least one of their applications.
Out of this 3.65 billion, 2 billion are WhatsApp monthly users. This number has grown exponentially since its inception in 2010. Now, WhatsApp has become the core of digital communication around the globe, to a great degree, owing to the addition of voice & video call features as well as free of cost availability on all widely used platforms.
Now WhatsApp is seeking to diversify its model to help not just the common man communicate, but also businesses; from small-medium enterprises to massive corporations, there are applications of this IM app for all. Given that 2 billion people actively use WhatsApp every month, it's very likely that a large chunk of your audience uses it too.
It's all about leveraging WhatsApp to best fit the needs of your business and clients. That's why we've rounded up some of the most common use cases of this application for businesses.
Push Notifications
Ever wanted to send customers important push notifications without badgering them to install an app or lacing your website with annoying pop ups? Well, now you can! WhatsApp offers businesses the ability to send interactive push notifications that allow customers to take meaningful action.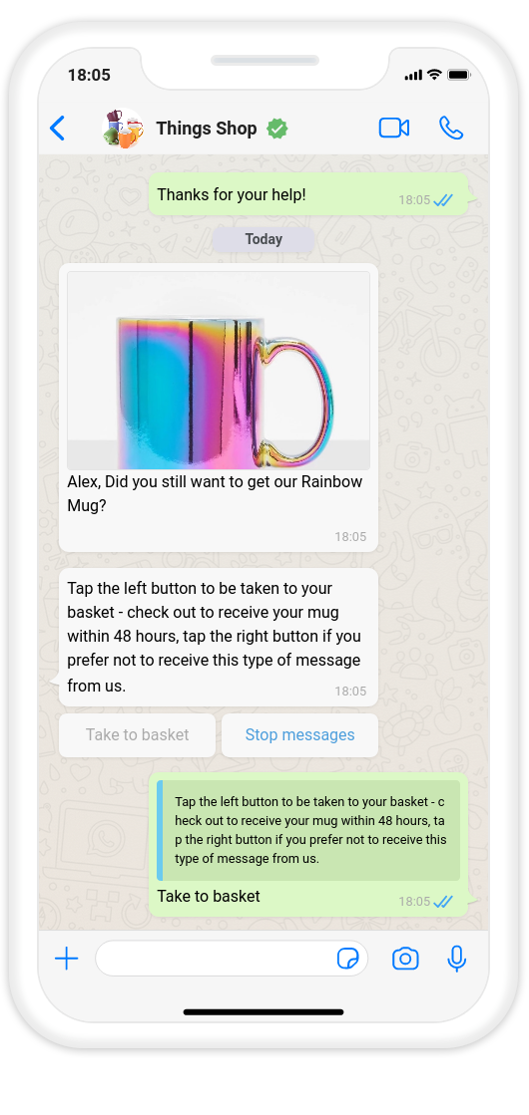 WhatsApp is the perfect channel for sensitive notifications as it has a very high open rate and users generally trust the app too. WhatsApp properly vets businesses before giving them the verified business status on the app so that spammers and hackers can be kept at bay.
Virtual Queueing
WhatsApp queueing is the perfect solution to a minimal virtual queueing system that doesn't require a lot of additional hardware or effort from the customer's end. WhatsApp queueing can be initiated by scanning a QR code at the outlet/branch. Upon scanning the code, customers are prompted to select their desired service and are assigned a ticket number.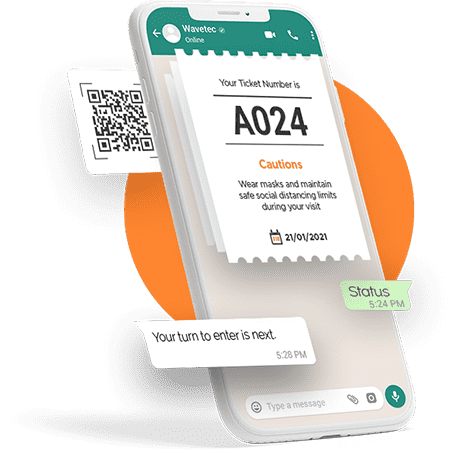 After being assigned the number, customers receive real-time updates via WhatsApp with how much time is remaining for their turn and which ticket is currently being serviced. This way, the customer can step out the branch and attend to other errands or tasks if the wait is significant. They can then return when there are only a few minutes left to their turn.
Appointments
Just like queueing, WhatsApp can also be used to book appointments in advance. By scanning a QR code from a website or a poster, a customer journey for a new appointment booking can be initiated via WhatsApp. This appointment can be made days, hours or minutes in advance and will be registered at the clinic/branch/outlet when you arrive.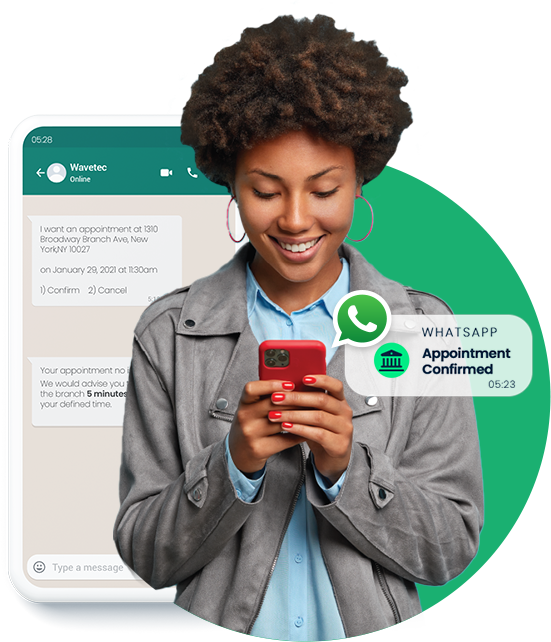 WhatsApp appointments are very convenient as you can get appointment reminders right on your favourite IM app to keep you notified. WhatsApp can also be used to schedule follow ups, reschedule, and cancel appointments too. With WhatsApp Business API, its easy to integrate your existing CRM with WhatsApp appointments for a seamless experience.
Live Updates
WhatsApp may also be used to provide real time updates to the stakeholders of a particular event. Let's say there's a massive business conference at a large venue and you need to keep all participants/visitors/speakers/panelists/exhibitors updated throughout the event about the happenings of the event in real time.
Email is too inconvenient for real-time updates and the open rate of this channel is also very low, SMS messages get buried amongst spam & promotional messages, a large digital signage solution might do the trick but may be too expensive and visibility for all may be an issue, so what then? The answer is WhatsApp.
WhatsApp has the highest open rates of the relevant channels, it is relatively inexpensive, all stakeholders of the event are likely to be active users and it is considered easy to use by all demographics. That makes it the obvious choice for live updates in this day and age. Plus registering for live updates on WhatsApp is as easy as scanning a QR code.
Customer Service
Don't you hate having to call your bank for a simple task and it ends up taking ages for a customer support representative to pick up only to tell you that you physically have to visit the branch for said task, or having to wait 2-3 business days to get a reply over email from a company's customer support?
Well, WhatsApp does away with this hassle by giving you instant feedback to your questions and queries via instant chat responses. Some banks and e-commerce establishments have already rolled out this feature for their customers and seen a significant rise in satisfaction and improvement in user experience.
It Doesn't End There
These are only a handful of the abundant use cases WhatsApp has to offer for corporate clientele. The list is long with more business applications being added every day. If you're seeking a WhatsApp solution for your business, reach out to Wavetec today and one of our experienced team members will help you configure the perfect solution for your needs.
BOOK A FREE DEMO