In This Blog
The happenings of the retail industry
How do you measure retail customer satisfaction?
How can you improve customer satisfaction levels?
A lot of the retail industry
The retail industry deals with a large number of customers each day. In this age of consumerism, instant gratification, and the capitalist need to own, these stores have become essential parts of marketplaces and our daily schedules. How many times a week do you visit the grocery store? How many times a year do you shop for new additions to your wardrobe? The sheer volume of footfall in these stores, be it physical or digital, warrants the need for systems that manage and monitor these numbers to enable more streamlined and efficient customer journeys.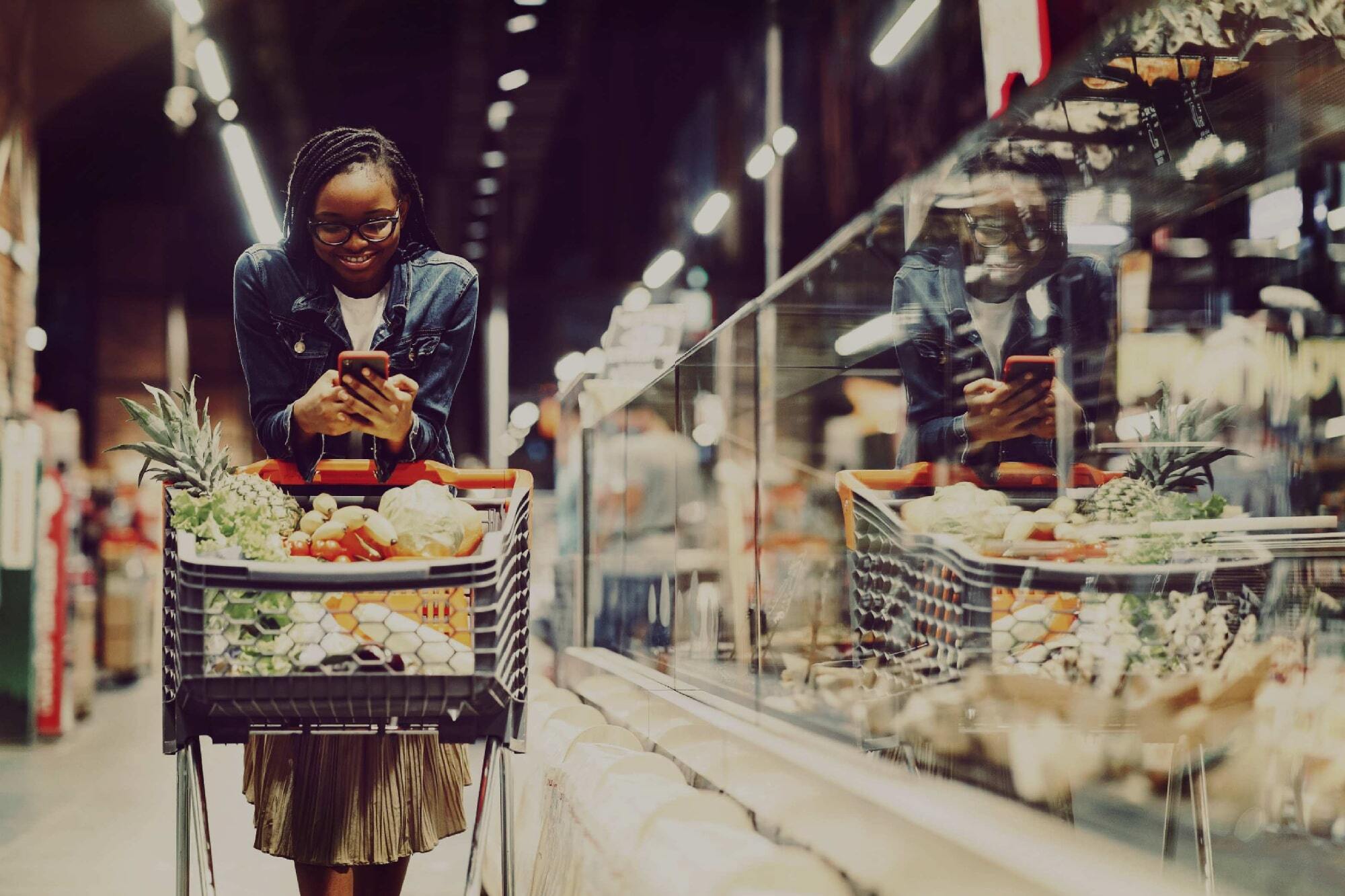 Checkout lines are considered to be one of the most critical junctures at a retail outlet. They are key customer touchpoints, and when the opportunities they present are utilized properly, they can be extremely beneficial to your business. The problem remains that retail stores do not pay much attention to managing these lines effectively.  Most retailers believe that once a customer enters the checkout line, the sale is almost won. But this is usually not the case, and customers get frustrated and annoyed by waiting in long checkout lines. Retailers in Hong Kong saw losses of up to 2.35 billion US dollars during the course of 2018, caused exclusively by customers being deterred by long and tedious queues. In the same year, in the UK businesses lost 10% of their footfall due to long waits and winding queues.
What has the pandemic altered?
This was all pre-pandemic. With the onset of Covid19, it became clear that queues and physical contact, of any distance closer than 6 feet, had to be done away with. With collective social health at stake, changes needed to be made. SOPs dictated social distancing, occupancy limits, and changes to retail management practices.
This led to a mass scramble globally to move retail operations online. And while that movie was a while in the coming and ultimately successful, it highlighted the unmistakable importance of physical stores, in-person retail therapy, and the human connection when trusting what to purchase and consume. And so with physical stores here to stay, queue management systems rose in importance as to how this New Normal could be adjusted.
What are accurate indicators of retail customer satisfaction?
Consum, the fastest-growing retail store in Spain implemented advanced queue management solutions for the retail to improve the customer experience. Customer satisfaction is a measure of how happy your customers are with their journey, beginning when they enter your premises and concluding when they exit it. Several factors impact the feelings surrounding this event, and they are as follows:
When a customer enters your store, they expect to be greeted and met by a customer representative, digital signage, or physical signage. This confirms that the journey they are about to embark on will be a personalized one that highlights the value they bring to the business. It also sets the tone for the rest of the flow.
Clear digital signage and a logical floor plan
When met with engaging and informative digital signage, customers will be better informed about where to find what they are looking for. A floor plan that makes sense is the cherry on top of this icing, making the flow smooth and frictionless.
The digital signage has the added benefit of informing visitors of the service and products on offer, any discounts, promotions, or new launches.
The way a checkout line is organized is of great importance. Is it a physical or virtual queue, the latter allowing customers to wait remotely wherever they like until the counter is free to serve them? Is it long with WhatsApp Queuing or digital signage enabled for real-time updates on how much longer the wait will be?
Fairness in queuing, with no skips and a separate queue for loyalty cardholders, is also valued.
Customer feedback collection
If your customers have time to spare, asking for them to register their customer feedback via in-store kiosks or personal digital devices, will show how much you value their insight and experiences. Furthermore, implementing this feedback will raise customer satisfaction levels.
With these as the key touchpoints in the retail customer's journey, it is simple to see what can negatively impact customer satisfaction. Based on the expectations, any shortcomings will be seen as areas for improvement.
If your customers are willing to visit your store, willing to queue and register good feedback, they are satisfied and their loyalty lies with your business. This is in dual effect due to your product and service and your customer care standards.
How to improve your retail customer satisfaction levels
Digital Signage
Deploy engaging and informative industry-leading LED signage solutions. Guide your customers as to where they should wait, and which counter they should approach. Inform them of upcoming sales, special offers, and cross- and up-selling opportunities. Engage them so that their perceived wait time is shorter than the actual wait time.
Benefits
Maximize omnichannel communication and content strategy
Increased marketing and advertising strategy
Schedule and manage displayed content in real-time and centrally
Engage customers and reduce perceived and actual wait times
Virtual Queuing
Allow customers to choose to queue with WhatsApp Queuing. This is a virtual and remote solution that opens a chat with your chosen business (after scanning a QR code or sending a message to a given number). After you answer the relevant questions about what product or service you are after, you will be issued an electronic and environmentally friendlier ticket.
With a place in the virtual queue secured, your customers are free to wait wherever they please, even running errands while they do!
Benefits
Reduce walkaways by 60%
Organize and optimize service areas
Reduce queue wait times by 50%
Improve staff productivity and performance
Increase client satisfaction
Integratable, scalable and standalone
Customer Feedback
Customers feel valued when they know that their advice, opinion, and recommendations are being read, assessed, and acted on. They can register these via in-store self-service devices or their smartphone.
It is the collection of this data that equips management in making data-driven policy decisions.
Benefits
Improve customer satisfaction and retention
Monitor and increase staff performance and productivity
Help management benchmark performance and make strategic decisions based on dynamic reporting
Allow for targeted messaging to customers by their interests and feedback
BOOK A FREE DEMO