In This Blog
What is foot traffic and how can you attract it?
What are the consequences of unmanaged foot traffic for the retail industry?
How can you manage traffic to your stores?
Knowing when, where, how and why customers come and go from your store is essential to the health of your business venture. And foot traffic is just the metric to keep tabs on!
What is Foot Traffic?
Foot traffic is a term that describes the number of customers that enter a store or location. It is one of the main metrics of business success and is utilized by retail business owners to gauge how high sales and revenue are likely to be.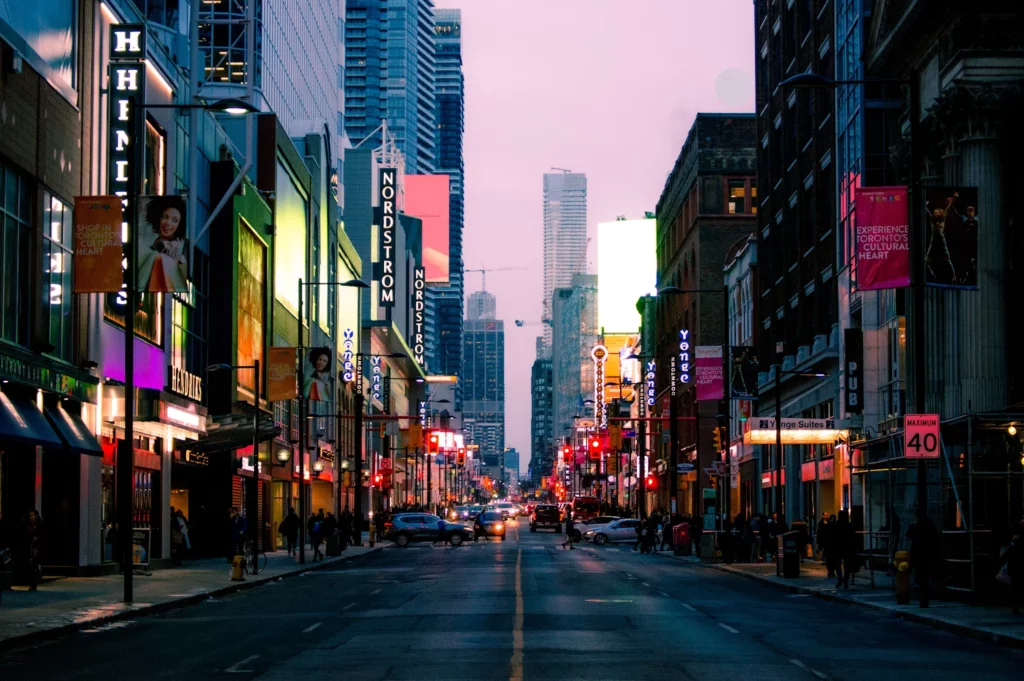 What Are the Consequences of Unmanaged Foot Traffic?
When foot traffic is not well managed, especially during a global pandemic, there are very real risks to those standing in the queue, those serving them and those in surrounding areas. Unmanaged foot traffic can result in longer lines, and the following issues:
The unchecked spread of Covid19,
Flouting of SOPs and occupancy limit guidelines,
A lack of data collected on the number of visitors, top-selling products, wait times, etc.,
Unsatisfactory customer experiences, and,
Inefficient resource management and low staff productivity.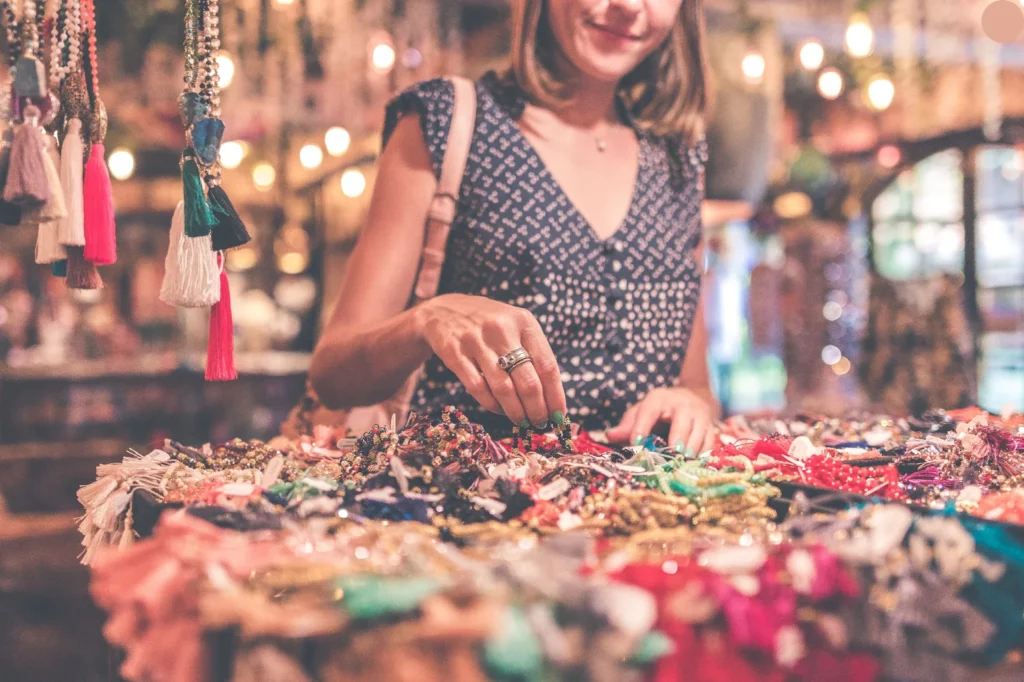 Unchecked volumes of customers descending on the store premises are ingredients for customer service and retail disaster. In an industry where profit and success depend on products, services, and customer-business relationships, it is essential to manage and monitor foot traffic and associated metrics.
How Can Foot Traffic to Retail Businesses be Measured?
For smaller businesses, measuring retail foot traffic can be as simple as keeping a register by the till and jotting down when and for what customers have visited that specific day. A collection of this data could then be analyzed to give them essential insights.
For larger businesses, digital and electronic devices like People Counting software can be deployed to use 3D sensors and high-quality cameras to count the number of people. This is not as labor intensive as physically counting, and can help optimize staffing schedules.
What Factors Affect And Determine Foot traffic in the retail industry?
Weather
The weather of your location impacts foot traffic numbers. All business categories register lower foot traffic and sales during very cold or snowy weather, while apparel, beauty and footwear register higher sales during rainy days – reflecting the desire to indulge in indoor activities.
To work around and with inclement weather conditions, your store must offer what online shopping cannot.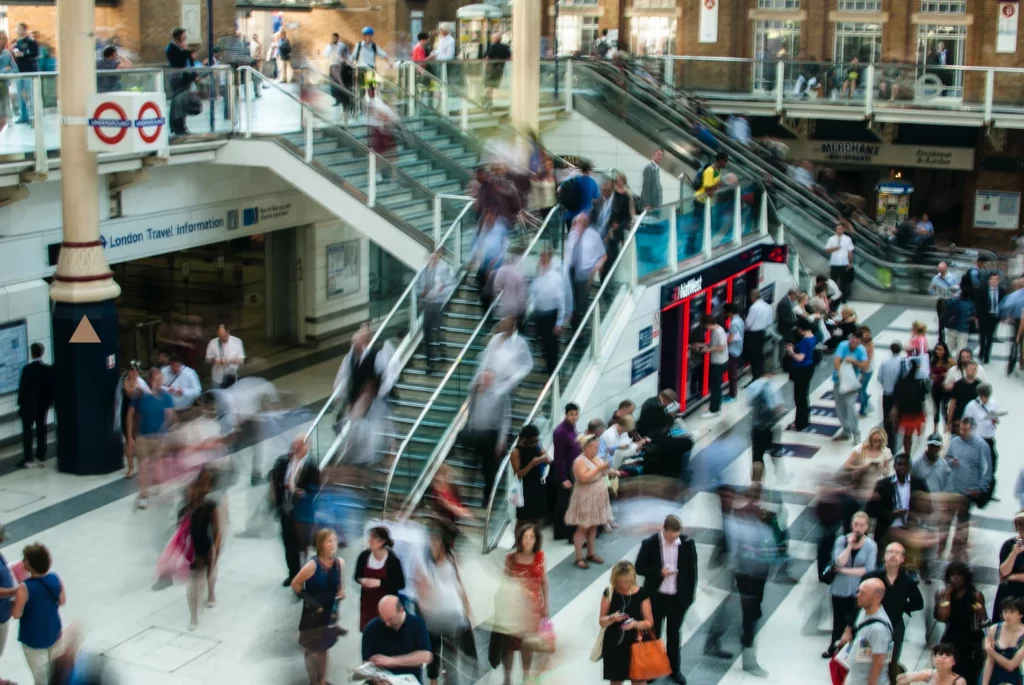 Location
Convenience is the overarching desire of the day. Customers want to shop where they have the most amenities available, like a footwear store near a gas station. Or an outlet mall with a food court and nursery. People want a fast solution and the accessibility of easy purchases – especially when it comes to traditional brick-and-mortar stores.
Planning your store's location in advance and strategically is an essential means to prove to customers that their convenience and access is paramount to your ethos.
Other factors impacting foot traffic include seasonal requirements, economic health, the industry the business belongs to and the look and feel of the physical store. It is essential to track these foot traffic patterns and learn to anticipate them.
What Insights Can Measuring Foot Traffic And Its Patterns And Trends Bring?
By measuring and monitoring foot traffic, business owners are able to collect data on:
The time spent by each customer on store premises, thereby indicating purchasing patterns and areas of interest,
Peak business hours and days of high foot traffic, allow for better staffing decisions and policy changes,
The impact and effect external factors like weather and local events have on sales efforts, and,
The number and type of products and services purchased lost sales tracking and promotional and discount successes or failures.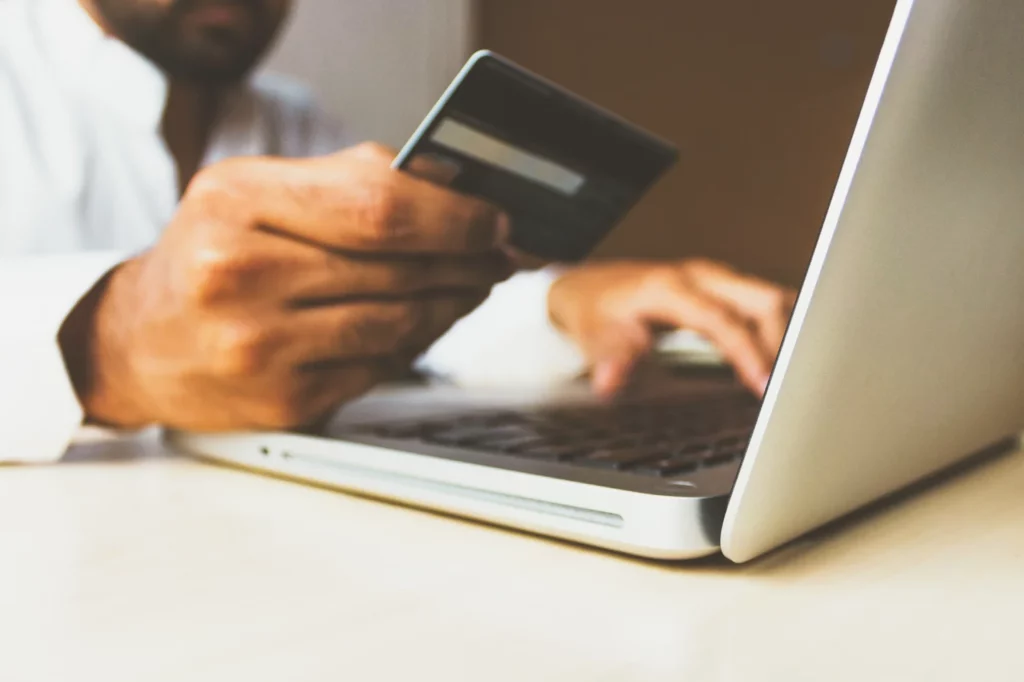 Using the above information and data, retail store owners can optimize business practices while becoming intimately aware of what the customer wants from their chosen business.
How Can You Manage Traffic To Your Retail Stores?
The solution is in new technology, new buying, paying and delivery options, and appointment systems.
Virtual Queues
Using their smartphone, customers can secure an electronic ticket via their mobile application, WhatsApp, or SMS/text message. This holds a place for them in the virtual queue while they avail of a stress-free and frictionless queuing experience off-premises (be it in their car or while running errands).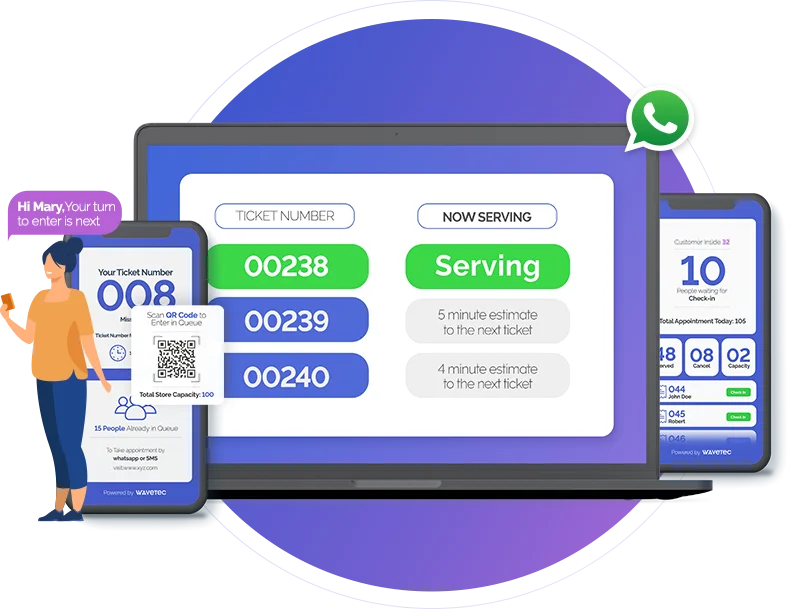 They receive regular notifications alerting them of when they are to approach the counter, how many people are to be served before them, etc.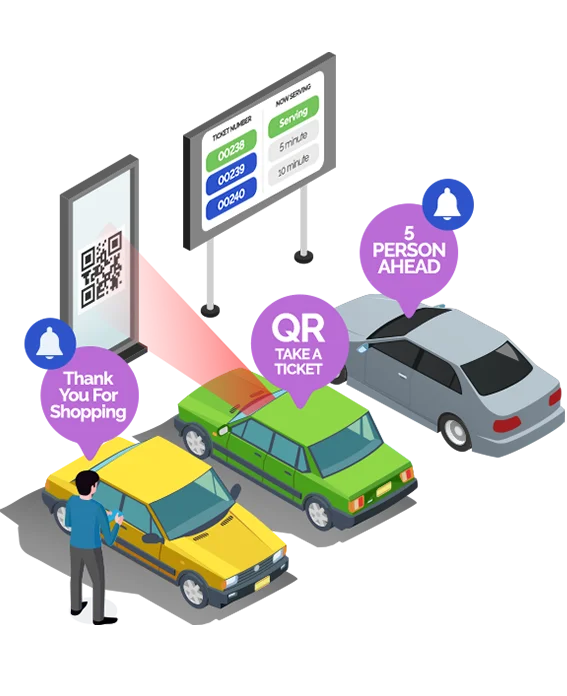 This way businesses can gauge the number of waiting customers, limit those in the store at any given time, and overall monitor volumes entering and exiting the store.
Curbside pickup
Curbside pickup is the practice of buying and paying for a product or service online, and choosing to pick it up in a drive-through delivery system – all without having to leave the comfort of their cars. Since the pandemic began, the trend of this method of delivery has increased by 208%.
The main marketing point of curbside pickup is the lack of contact. And its ability to divert additional foot traffic away from the premises, by offering them more convenient opportunities for delivery and procurement.
Appointment Scheduling System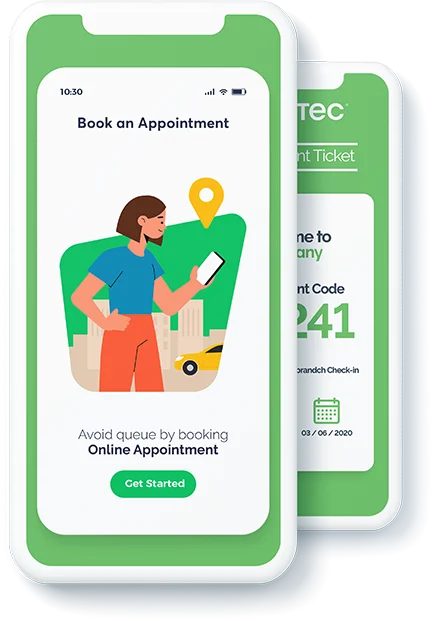 Adding appointment scheduling to your list of services being offered is a sure way to manage foot traffic. Customers select a time, store location, and desired service of their choice. Their appointment is confirmed, and they begin receiving regular notifications reminding them of the time, date, and location.
On the appointed day, they arrive, check-in, and then are notified to come in when the store is ready to serve them. This way physical queuing is avoided, more personalized experiences are afforded, and customers emerge more satisfied.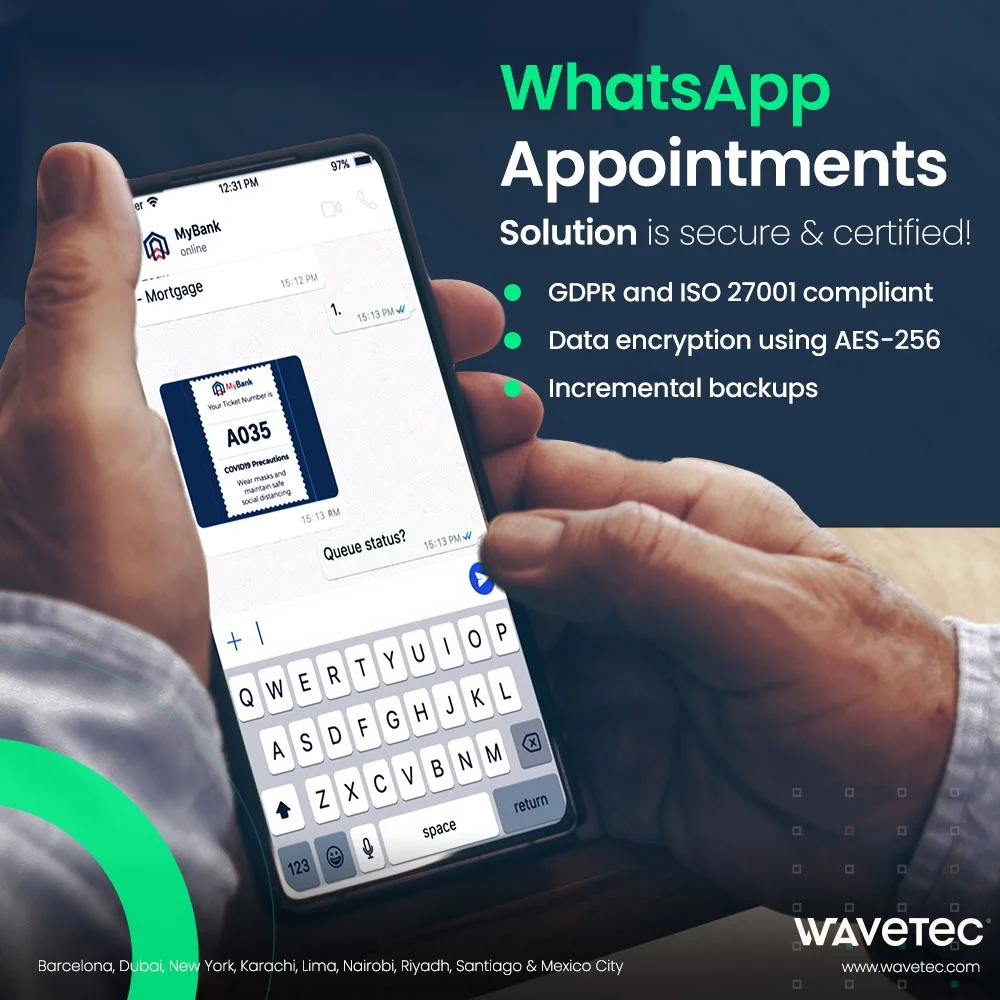 Unmanaged foot traffic is an issue for retail stores and is costing them customers, profits, and reputation. It is possible to remedy this situation.
BOOK A FREE DEMO