In mid-2015, Emirate passed a law to promote and protect people with disabilities; however, businesses and government institutions at large have shown little or no enthusiasm.
According to the Dubai government and other neighboring states, the vision is to make the region a barrier-free and disability-friendly place by 2020. However, each emirate (state) has its own rules and regulations regarding programs for people with disabilities.
At large the vision holds and affirms a bright picture to support the disabled in public access places such as airports, banks, hospitals, and government offices. In an interview with a local newspaper, Sami Al Qamzi, Director-General, Department of Economic Development (DED) in Dubai, said:
"We have formed a special team to make DED and its institution's disabled-friendly entities to ensure that the design and facilities inside the buildings allow people having disabilities to use the services and move around with ease."
During the Access Abilities, Expo 2016 experts from UK, Switzerland, Germany, Saudi Arabia, Kuwait, and the UAE highlighted that over 50 million people across the Middle East are affected by non-compliant service area practices.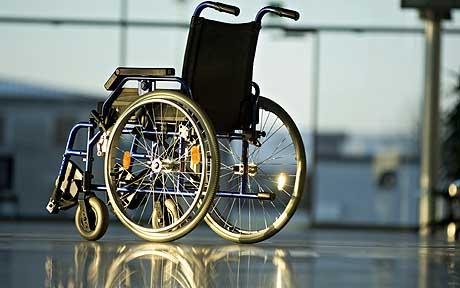 Whether you are a public body or a private entity, your customers and service users are the most important people you deal with. The way you design and map your customer journey affects how customers interact with your service and offerings. Disability Act standards expect businesses to effectively communicate with customers who have vision, hearing, or speech impairments and are responsible for taking the necessary measures that are required for an effective customer experience.
Understand how disability affects your customer journey
There are steps that every government and private organization should take to improve the accessibility options in their service areas. Wavetec consultants provide technological solutions and support, equipping your business to better interact with handicapped customers.
We Know What The Law Requires, Talk to a Wavetec Consultant or 
BOOK A FREE DEMO