In this blog: Read how self service has influenced various industries and how the pandemic played a huge role in its present and its future.
Self service kiosks have been around for the past 5 decades in the form of the automated teller machine or ATM, as it is most commonly known. Before the inception of the ATM, people were routinely going into banks to withdraw their cash and in this exercise they had to always consider things like bank operation hours and what day of the week it was.
Today, over 50 years after the first ATM was debuted, we don't think twice about how easily accessible withdrawing cash is to us. You are probably always within walking distance of at least one ATM in a metropolitan city.
For a few decades after the ATM became commonplace, there were no real innovations in the self service industry until about a few years ago when self service kiosks began being used in unusual use cases like restaurants and retail establishments.
Today, self service is prominent in nearly all industries that provide a product or service. If not in the form of a kiosk, businesses have online apps or a self service portal where customers can conveniently complete transactions without the need for human interaction.
Self Service in QSR
Self ordering kiosks were one of the first self service kiosks to pop up in an industry besides banking. These kiosks are most commonly found in the Quick Service Restaurant(QSR) or Fast Food industry. The kiosks are freestanding or wall mounted large touchscreens with a POS terminal and/or cash acceptor. Sometimes these kiosks also have tactile buttons and controls for increased accessibility.
The kiosks are meant for restaurants with high footfall so customers can choose between an ordering counter or a kiosk. The kiosks facilitate placing an order with a simple table or smartphone-like user interface so almost everyone can use these kiosks.
The Trend Setter
McDonald's was one of the earliest adopters of this technology as they began equipping their franchises with this technology in 2015 and since have achieved at least one self service kiosk in every one of their franchises around the globe. McDonald's believed in the technology from the start and is now reaping the benefits as their average order size has nearly doubled and they are able to service more customers at a time than any other fast food restaurant.
Naturally, following Mcdonald's success, competitors and other players in the industry caught onto the self-service hype and began working on deploying their own self-ordering kiosks. Today, self-ordering is a very common option for restaurants to have all thanks to McDonald's.
Self-Service in Telecommunications
The telecom industry helps us connect to one another and in some regions supports massive networks of mobile money. Regardless, telecoms provide an imperative service that needs to be as accessible as possible. In more developed nations Telcos have large customer service centers where people visit to purchase a new SIM card, get replacement SIMs, purchase other services, and change their tariffs.
In developing nations, the infrastructure often doesn't exist to open these large service centers or branches because it invokes high investment for a disproportionate return. Instead, Telcos had the bright idea of getting individuals on contract to sell their services and promote their offerings. These individuals are called telecom agents and may work with multiple service providers at a time.
Universal Solution
In both cases, these service centers and telecom agent shops can only operate for a certain time period in the working day. This made access to telecom and mobile money services restricted and if you lose your SIM card, you would have to wait until the next working day to get a replacement.
To solve this limited accessibility issue, the telecom self-service kiosk was introduced. Often referred to as a SIM dispensing kiosk, this machine is capable of onboarding, issuing, and dispensing SIM cards for new customers and existing ones.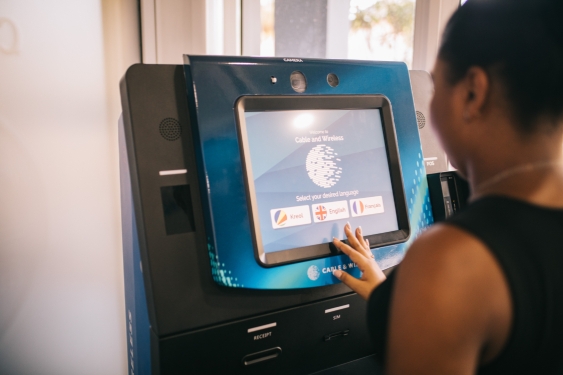 Depending on the region, these telecom kiosks can have way more functionality such as integration with mobile wallets giving you the ability to perform top-ups and transfers via the kiosk. This also enables customers to use their mobile wallets to pay bills from the kiosk. This is a revolutionary piece of technology for regions with massive mobile money networks such as sub-Saharan Africa.
Banking and Self Service
Self-service technology has the oldest ties with the banking industry with the modern ATM being the first real self-service machine to go mainstream. With the self-service revolution happening in other industries, banks also took notice and began working on automating even more of their financial products and services.
Banks introduced cash-in and cash recycling kiosks that have the ability to accept cash deposits in bunch and bulk. Cash recyclers can also dispense cash so it can be used for both withdrawals and deposits. Beyond this, banking kiosks have advanced a lot and offer a lot more self-service options.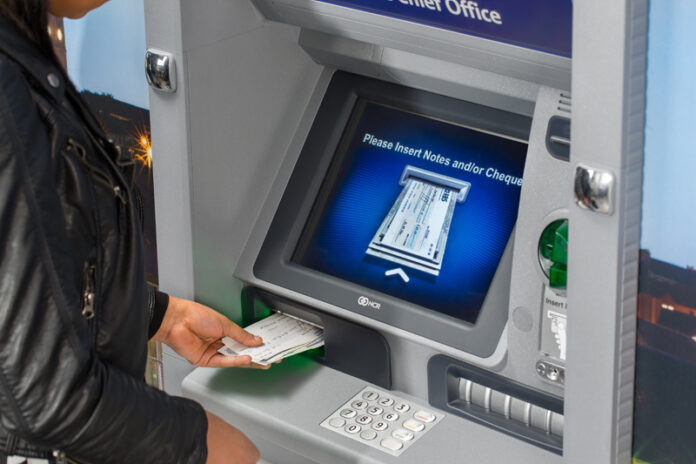 In fact, banking kiosks can now be used to onboard new customers; yes, you heard right, you can go to a kiosk to open a new bank account. This means people who work all day won't have to take a day off work to go to their bank during office hours and spend hours waiting and filling out forms. A kiosk can have you onboarded in mere minutes with a debit card issued right away.
Boosted by The Pandemic
The trajectory on which we expected self-service technologies to grow was significantly changed by the pandemic. In the first wave of the Coronavirus pandemic, all innovation and industry came to a halt as people focused on developing SOPs to mitigate the spread of the virus. After SOPs were in place, the focus shifted towards business and how to continue business in a safe and sustainable manner.
The obvious answer was self-service and a combination of physical and digital channels. Businesses that already had some self-service system in place before the pandemic managed to continue servicing customers through that first wave and other businesses took note.
So, after the first wave, the emphasis on customer self-service grew a lot and many businesses enquired and purchased self-service tools and solutions. Since then, self-service has become a primary channel of service delivery for many organizations; giving it as much importance as a flagship retail store.
We didn't expect to see this level of investment into self-service until the next 5 years, but here we are, in the midst of a global health crisis that bore unforeseen fruit.
Change in Consumer Sentiment
Another very interesting phenomenon has occurred as a result of the sudden uptick in self-service kiosk deployments. When self-service technology was still in its infancy, consumers and market professionals were very skeptical of its success and acceptance by the general public. They feared it would put more people out of jobs and make transactions less human.
However, what we're seeing now is that a large majority of customers actually prefer self-service and will go out of their way to find self-service options. Self-service functionality provides undeniable convenience and the added bonus of skipping queues. Customers change their loyalty in favor of businesses that are offering an omnichannel experience with self-service and additional delivery channels.
It has gotten to the point that businesses almost have to offer alternate delivery channels to customers or they no longer remain competitive in this cutthroat business landscape. Investment in self-service drives up business value and cuts operational costs while optimizing workflows.
Self Service Trends
With the exponential rise of self-service technologies, we're nearing a future that is going to be completely cashless. Sweden has actually been working towards a cashless society for the better part of a decade now and they're almost there. Similarly, most nations have plans or vague timelines for going cashless as well. It makes a lot of sense in terms of security and prosperity to go cashless.
In North America, larger venues have already begun going completely cashless with the help of a self-service kiosk called a cash-to-card machine or in some cases a reverse ATM. This kiosk helps customers exchange their physical currency notes for a prepaid active EMV debit card topped up with the same value. This enables fast and easy cashless transactions for customers without a bank account or bank cards.
A good example is the Rogers Centre, home to the Toronto Blue Jays. This major league sports stadium and many others have announced they'll be completely cashless for the ongoing season with multiple self-service terminals with cash-to-card kiosks so no one has to miss out on their favorite teams' game.
What's Next?
We expect the self-service industry will continue growing at the same pace as customer self-service has become a primary avenue to remaining competitive and providing a more omnichannel experience to customers. This growth in self-service will tie in to and facilitate the cashless movement as well by helping cash customers transition towards simple financial products.
BOOK A FREE DEMO