In This Blog
What is digital signage?
Why is it essential to deploy for improved healthcare?
What is Digital Signage?
Digital signage refers to the dissemination of information via an electronic display medium, such as a mounted screen, standing kiosk, or poster. It is a mode of communication between the business and the intended audience, their customers (potential and onboarded).
The purpose of digital signage is to communicate the following kinds of information and material:
Guidance/directions for on-premises navigation
Details about promotions, deals, competitions, and discounts
Announcements and advertisements for seasonal sales
Engaging content to draw in, engage and keep customer attention occupied
Benefits of Digital Signage
Digital signage also serves the additional purpose of disseminating public, internal and product information, while supporting the building of the brand and managing customer experiences and satisfaction. The benefits of digital signage include optimized staff duty allocation.
Digital signage has such a significant impact on customer experiences, proven by the impact it has on perceived wait times. The time spent queuing or waiting by customers is actual time. The time they think they spent queuing is perceived wait time, and this metric is directly proportional to their satisfaction with service standards. Signage is successful in occupying and engaging their attention long enough to keep perceived wait times and experiences in check!
How does Digital Signage for Healthcare Help?
 83% of patients spent significant time interacting with digital signage, and 78% stated that they actively sought such solutions out during visits to their healthcare providers. Patients' experiences should be contactless, self service and user-friendly.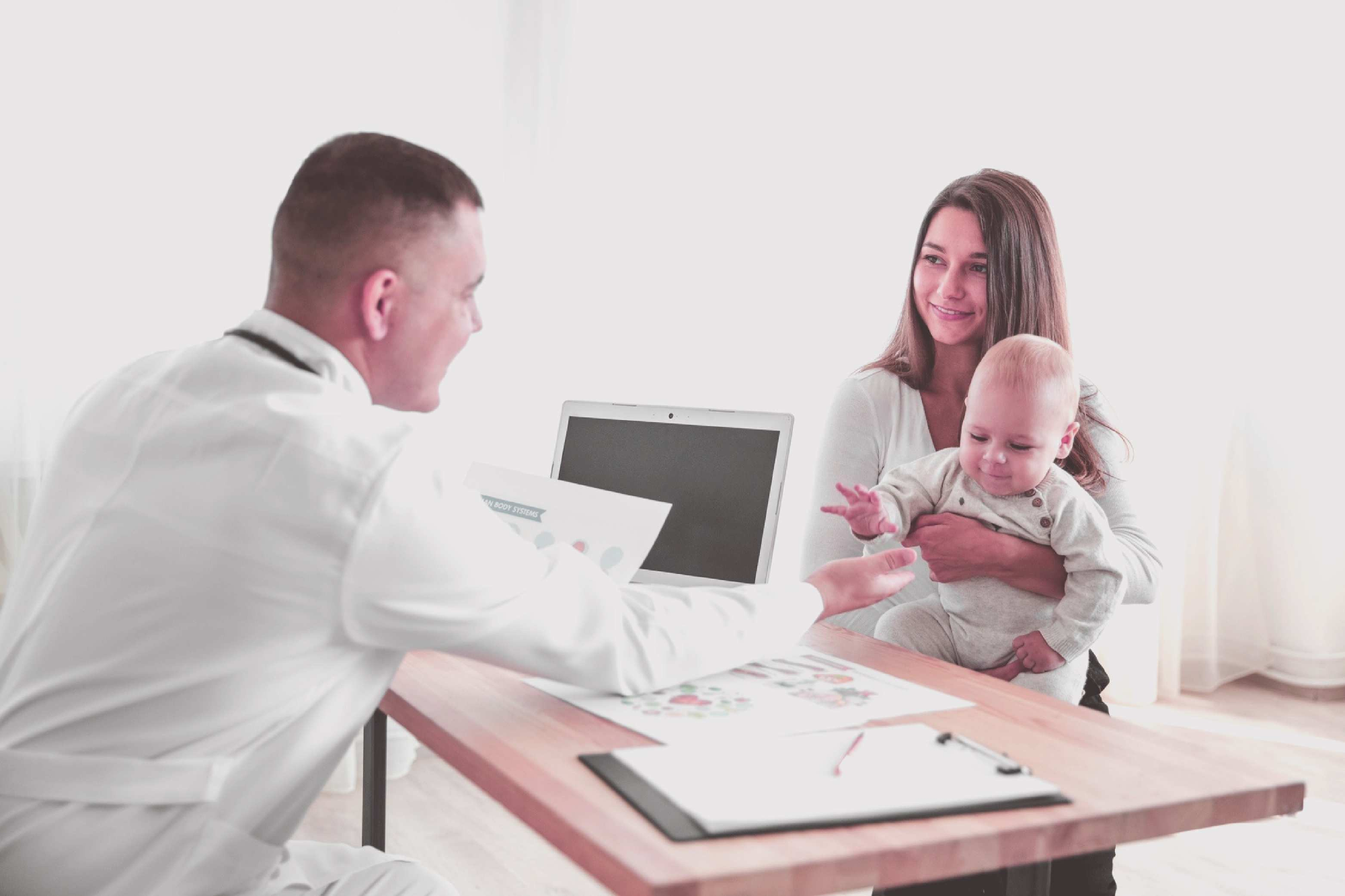 Digital signage helps better patient experiences. It facilitates social distancing, reduces queue lengths and wait times, informs visitors of SOPs and safety guidelines, guides visitors to the right service area or waiting room and ensures that patients are aware of all offers so they can make a sensible choice monetarily and with regards to their health.
The same applies to healthcare institutions like clinics, hospitals, emergency rooms, vaccination centers, etc. Digital signage equips them with the means to smoothly communicate with their visitors without any need for additional staff deployments, it keeps healthcare management informed and in check and can also be used to collect data like footfall statistics or feedback reviews.
Digital signage is beneficial for both parties, and with ease of deployment, simplicity of use and seamlessness of onboarding regardless of the digital capabilities of the patient, it is an obvious choice for the digitized and technologically up-to-date healthcare future.
Wavetec provides state-of-the-art digital signage solutions, in a variety of formats. These are essential to the management of patient journeys, and assure that public health is a key for social wealth.
Following are some ways in which digital signage has proved indispensable for healthcare.
Visitor Data Collection
Patients interact with digital signage solutions during various touch points of their journey and the technology is collecting data about their footfall, visitor patterns, queuing time, service time, etc. This information will then be analyzed and used to inform better management practices with regards to occupancy limits and regulations, staff planning and patient journey management – such that profit margins widen.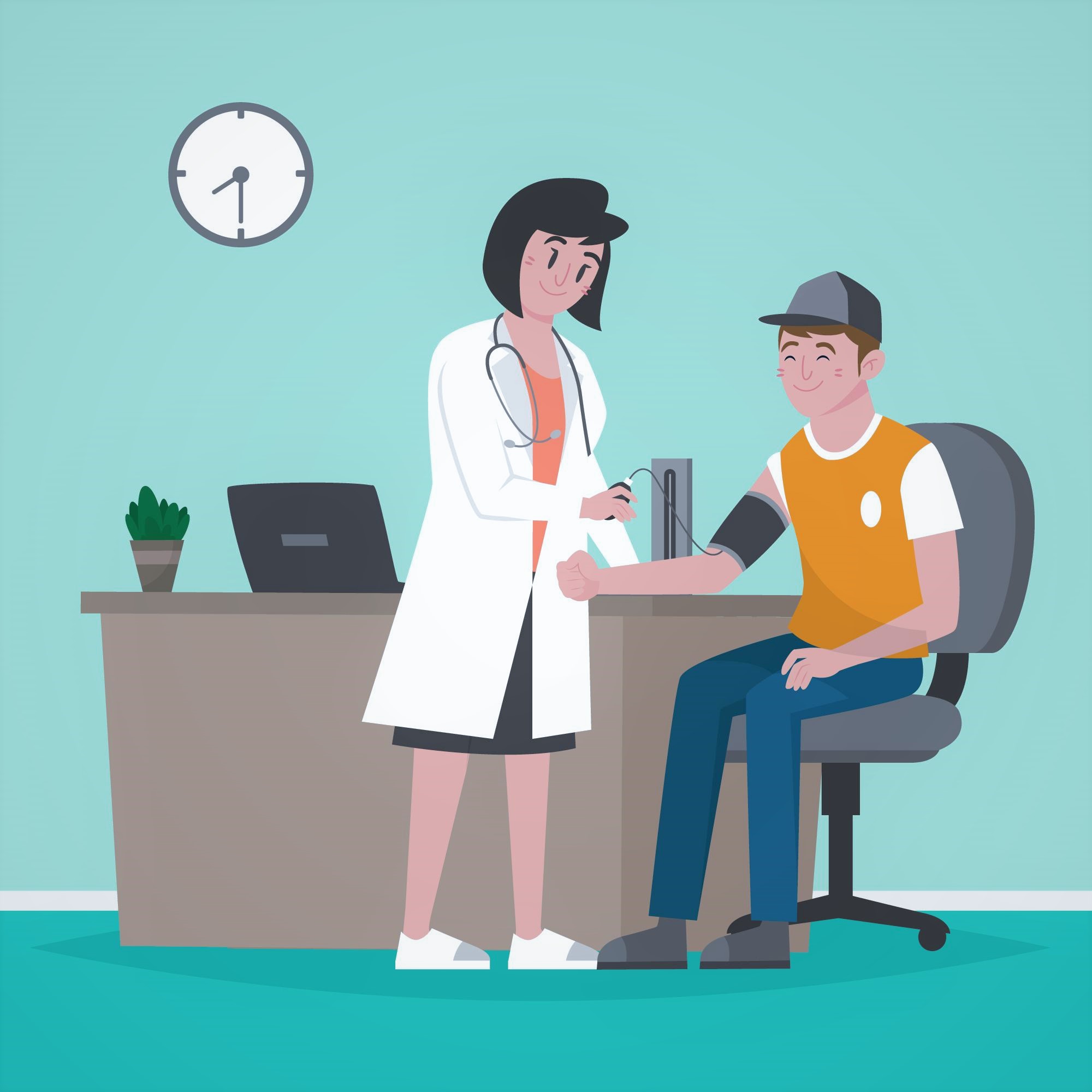 These reports and findings will optimize management and help your healthcare provider implement policies and protocols to make patient journeys frictionless. These solutions also display information, and can inform patients of the numbers on-premises, how far the occupancy limit is and what action will be taken in a case of overload. And when patients become aware of the level of care that is being taken to ensure their safety, they are likely to recommend your services and deepen their brand loyalty.
At Wavetec, we integrate our digital signage solutions with our enterprise Spectra Reporting and Dashboards system. This analyzes and reports all the data collected, allows management and staff to view findings in real-time and centralizes the monitoring of the facility.
Marketing, Advertising and Digital Wayfinding
Two for one vaccinations if you're a parent of twins? 30% off on all laboratory tests? Use your on-premises digital signage solutions to display information about these discounts and promotions, thereby opening yourself up to more revenue streams.
This eliminates the need and cost for buying out advertisement space on billboards or in newspapers, cutting operational costs. Another benefit of such solutions that also saves, is the ability to display healthcare information about SOPs, distancing guidelines, etc. This could include screens in bathrooms to explain proper handwashing etiquette, etc.
Digital signage helps guide patients to where they need to be. This can be in the form of a map of the premises, an interactive touch-screen journey selection, or basic directional signs in sets to have you headed in the correct direction. Patients no longer need to be late or confused, staff no longer needs to be deployed to guide them and service times remain optimized. This digital wayfinding is also sustainable as it leaves no paper trail and can benefit more than one visitor, over a course of time. Patients and visitors will be smoothly guided to the waiting rooms of the healthcare facility, where digital signage will inform them of when, where and how to approach to be served.
A well-guided and informed patient is a happy patient!
Supplement the Patient Journey
Use your digital signage to welcome and see off patients. This will make them feel valued, welcomed and more comfortable. This will also increase loyalty to your services and bring in referrals and increased onboarding.
A patient journey is not complete without them being allowed the opportunity to provide feedback. Digital signage both reminds and enables the collection of feedback. This is beneficial for the institution as they are made aware of areas that need improvement, can take timely and effective action and prove to patients that they are worthy of continued and increased business.
Digital signage is a powerful arsenal for healthcare providers to handle tasks and aspects of business that allow them to focus on the most key of tasks – healing their patients.
BOOK A FREE DEMO