Shoppers are bringing physical and digital retail formats together.
They want the advantages of physical stores, such as face-to-face interaction with store personnel, products available for trying on or trying out, and the social experience of shopping as an event.
But at the same time, they also want the advantages of digital shopping, such as nearly limitless selection, price transparency, personalized recommendations from friends and experts, ease of shop, and speed of service.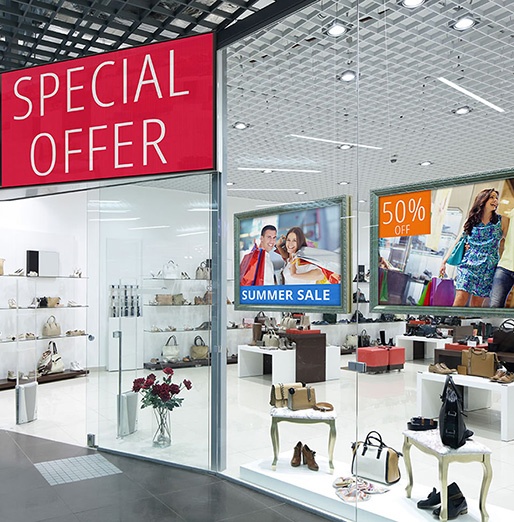 In the UK, 15% – 20% of all retail sales will soon come from digital retailing, and the other 80% of sales are already heavily influenced by it.
Shopping is becoming a more digitally-led, personalized social experience. Consumers are in charge, and they will expect to see relevant technology in stores – and if their expectations are not met, they will vote with their feet.
Digital signage technology should add value to the customer and enhance their shopping journey – not be deployed just to massage someone's ego.
The next time you see a screen in-store, try to determine how it can help the shopper to make a purchase decision, or help them to move around the store. If we as industry professionals cannot determine what value it adds, count how many shoppers pay attention to it.
And I've not even started on the number of expensive screens I've seen with irrelevant content for the customer types passing by, or in the wrong location for the message being relayed!
Make sure that you are not making the same mistakes and speak to specialists to maximize the return on your investment.
{{cta('cddcc891-9fa1-4064-bd29-39ebf7c532de','justifycenter')}}
BOOK A FREE DEMO