Marketing has changed over the past years. New marketing channels and tools have been discovered to unleash profitability. One thing that marketers measure when spending their budget on advertisements and promotions is the return on investment. In today's world the products and services sales volume increases by 15 to 20 percent immediately after the company starts advertising. The business efficiencies which digital media has brought are incomparable.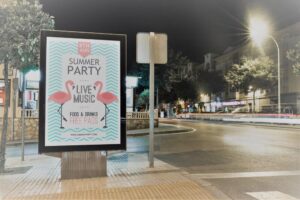 Digital Signage Solutions are no longer for only big corporations but the small and medium-sized businesses with limited resources can see an immediate return on investment by installing digital signage in their business. Digital Signage results in added customer value, differentiation from competitors, and cost-effectiveness in the short and long term. Digital Signage is constantly bringing growth and profit to businesses.
The technology allows engaging customers and targeting them to generate value for the company. The content displayed on digital displays allows businesses to inspire, enlighten and inform customers about the best positive experience they can receive and promise a high return on investment. As once the customers are assured about the experience, it becomes much easier to navigate them to the whole experience and generate returns.
Learn about Wavetec's digital signage solutions and upgrade your business idea
{{cta('11c0b5a4-ed02-41ee-8f03-e38c5334589d','justifycenter')}}
BOOK A FREE DEMO