Covid-19 SafeQ Virtual Queuing Solutions to Manage Customer Flow
SafeQ queuing solutions are specially designed to manage queues outside your store virtually, thereby ensuring social distancing. Our cloud platform enables the efficient and productive management of queues seamlessly and without contact.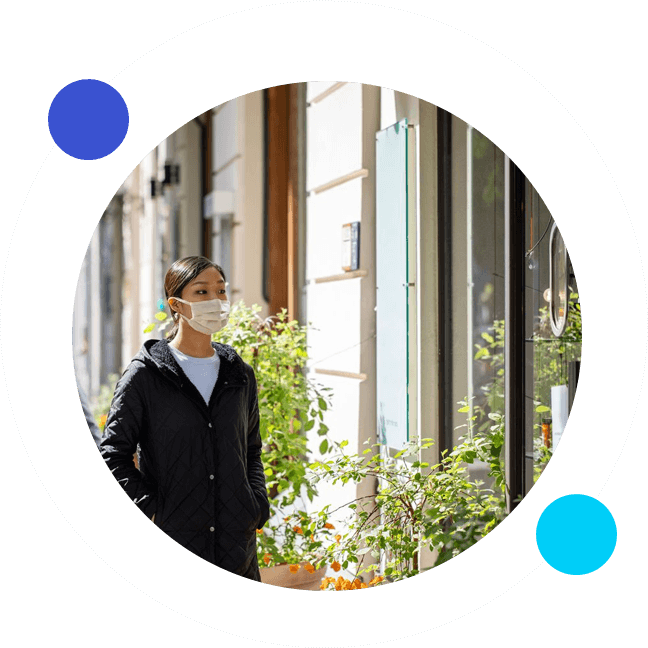 20+ Years of Experience Working with a Range of World Class Clients
Our primary focus is to support you and your business in ensuring the safety of your customers, while providing uninterrupted quality services. We work with clients from global multinationals, with our audiences ranging from international to local businesses around the world. Wavetec's products and solutions have been developed for diverse and demanding environments, designed to equip you expertly.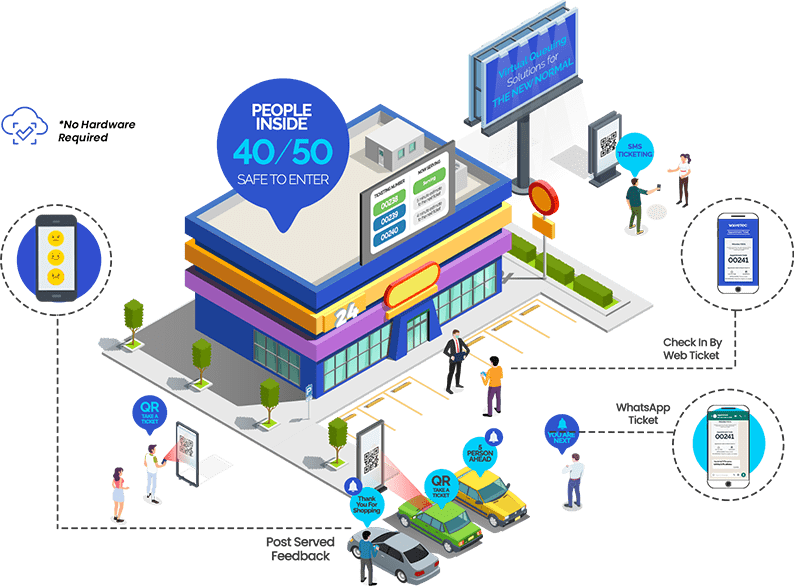 Virtual Queuing Solutions
for the New Normal
Covid-19 Customer Journey
SafeQ virtual queuing solutions are part of technological initiatives taken by Wavetec to enable safe physical distancing. It doesn't matter if your customers arrive unplanned or do not have a smartphone. With SafeQ, everyone will be able to be part of a virtual queue while being able to wait for their turn safely. Once their turn arrives, they will be notified via SMS, WhatsApp or email.
The right Virtual Queuing
Solution for your Business
This ticketless, single line queuing system is a cost effective way to
manage queues in the fairest and fastest way possible.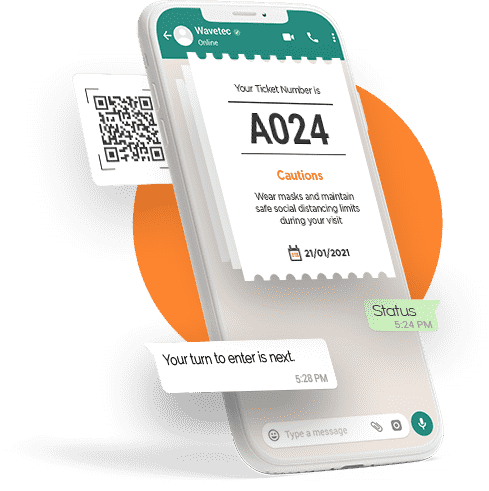 Fast, Simple, Convenient
& Easy to Deploy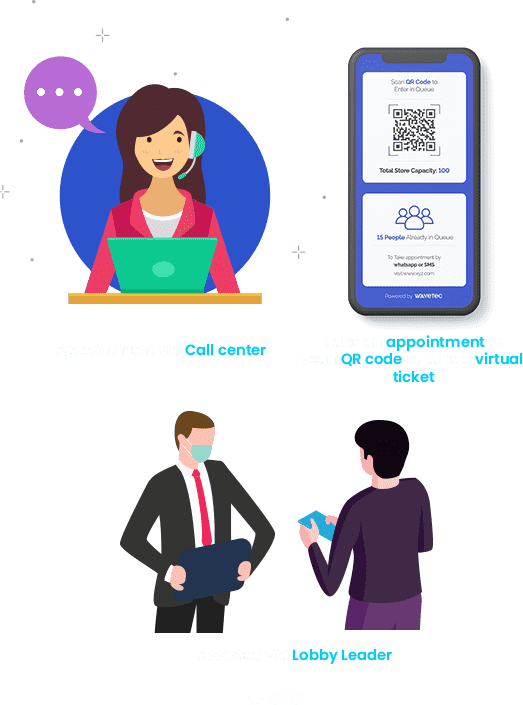 Onboarding via Appointments & Assisted Model
Equip your customers with omnichannel experiences using Online Appointments, QR enabled queuing or via an Assisted Model for walk-in. The system allows you to configure store capacity to ensure social distancing.
SafeQ is designed to be accessible by everyone. An arriving customer can use their smartphones to scan a QR code or join the queue. Alternatively, they can use an assisted model & give in their details and issued a ticket via SMS or email.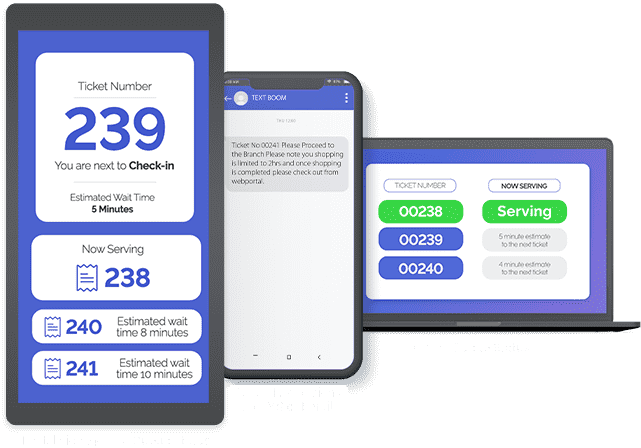 Engage & Notify Customers while Waiting
Connect with your customers via digital signage to keep them updated about their position in the queue.
Customers waiting in their cars can also access a web URL and can view live status of the queue.
Waiting customers are informed via SMS or email about their position in the queue.
Priority entrance can be given to customers who have issued a ticket via online appointments.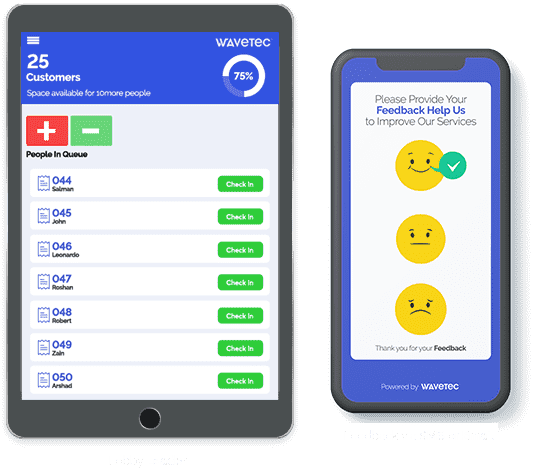 Customer Calling & Feedback
Occupancy control is managed via a simple web-page accessible to any of your designated team members.
This simple interface gives you visibility to:
track of no of customers inside the store
check-in or out any customer
call any customer on priority
manually issue tickets to customers
open and close queue
send broadcast messages to customers
On check-out you can take vital customer feedback via SMS or email to ensure customer satisfaction.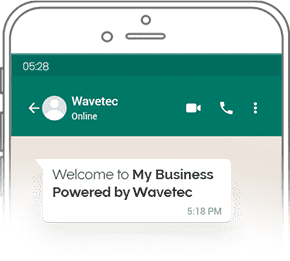 Open WhatsApp Conversation
Customer scans QR code to open the designated chat and is greeted by the system.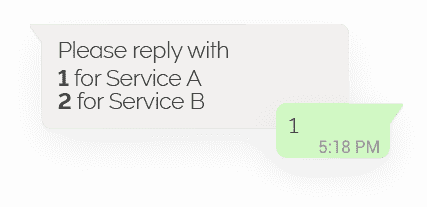 Customer Selects A Service
Customer scans the QR code to open the designated chat and is greeted by the system.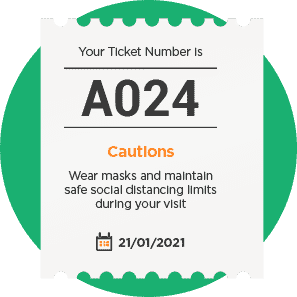 Customer Is Issued A Ticket
Customer scans QR code to open the designated chat and is greeted by the system.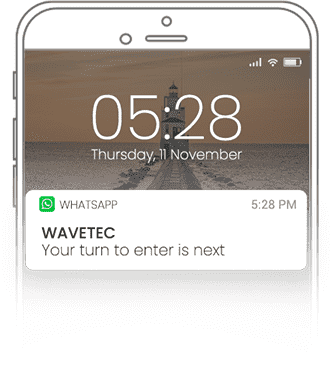 Notification & Live Queue Status
Customer scans QR code to open the designated chat and is greeted by the system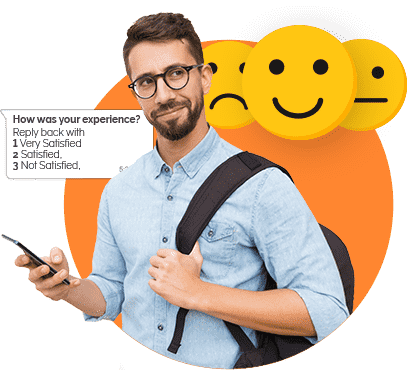 Customer Feedback
Customer scans QR code to open the designated chat and is greeted by the system.
Step Up your Game with a Powerful Digital Signage Solution
In places where SafeQ is employed, adding digital signage for queue status updates and marketing would be even more effective. While customers are waiting, you can target and broadcast important alerts and publicise useful information.
Various screen splitting templates allow multiple content to be displayed such as tickets in waiting, priority tickets via appointment, QR codes, scrolling messages and captivating images.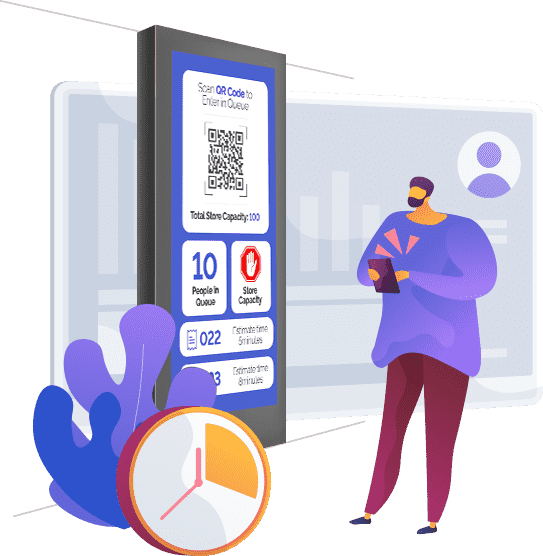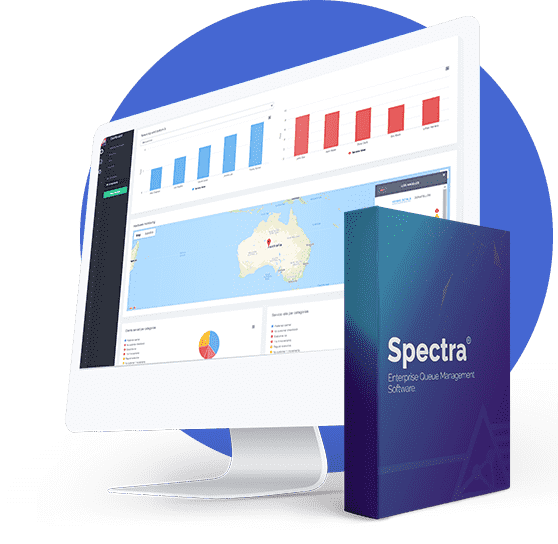 Automate, Digitize & Transform Your Customer Journey with Spectra
SafeQ is powered by Spectra, an enterprise software that seamlessly integrates with all applications to minimize customer efforts across all channels and touchpoints, ensuring a seamless experience every time a customer visits your branch.
Spectra will change the way your business operates at the front-end where the customers are. We put you in central control of your customer's experience with real-time actionable insights, dashboards and reports.