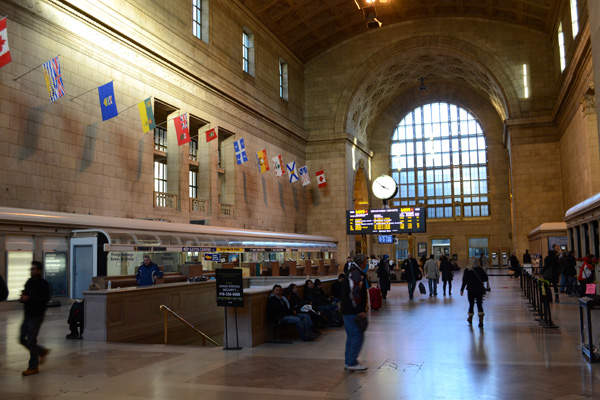 Wavetec's Smart Self-Service Kiosks were deployed in one of the premier locations in Toronto i.e. Union Station.
About Union Station, Toronto
As the second busiest railway station in North America, Union Station, situated in the core of Toronto, Canada attracts a diverse range of visitors daily. With people from all walks of life passing through, it presented an ideal location for providing quick on-demand telecom services and targeted marketing efforts, offering immense potential to reach a wide audience.
Goals
The primary objectives of deploying the SIM dispensing kiosks at Union Station were:
To provide an interactive and convenient self-service channel for telecom customers.
To create brand awareness among people passing through the station, via its large format interactive display screens.
To facilitate easy access to instant SIM card issuance.
To make top-ups and airtime purchases easier than they have ever been
The easy rollout of other services in the future
Installation
The installation of these kiosks was executed in collaboration with EZ Sim, a leading agent for Canada's telecommunications industry. Wavetec's technology coupled with EZ Sim's network made the installation a seamless process.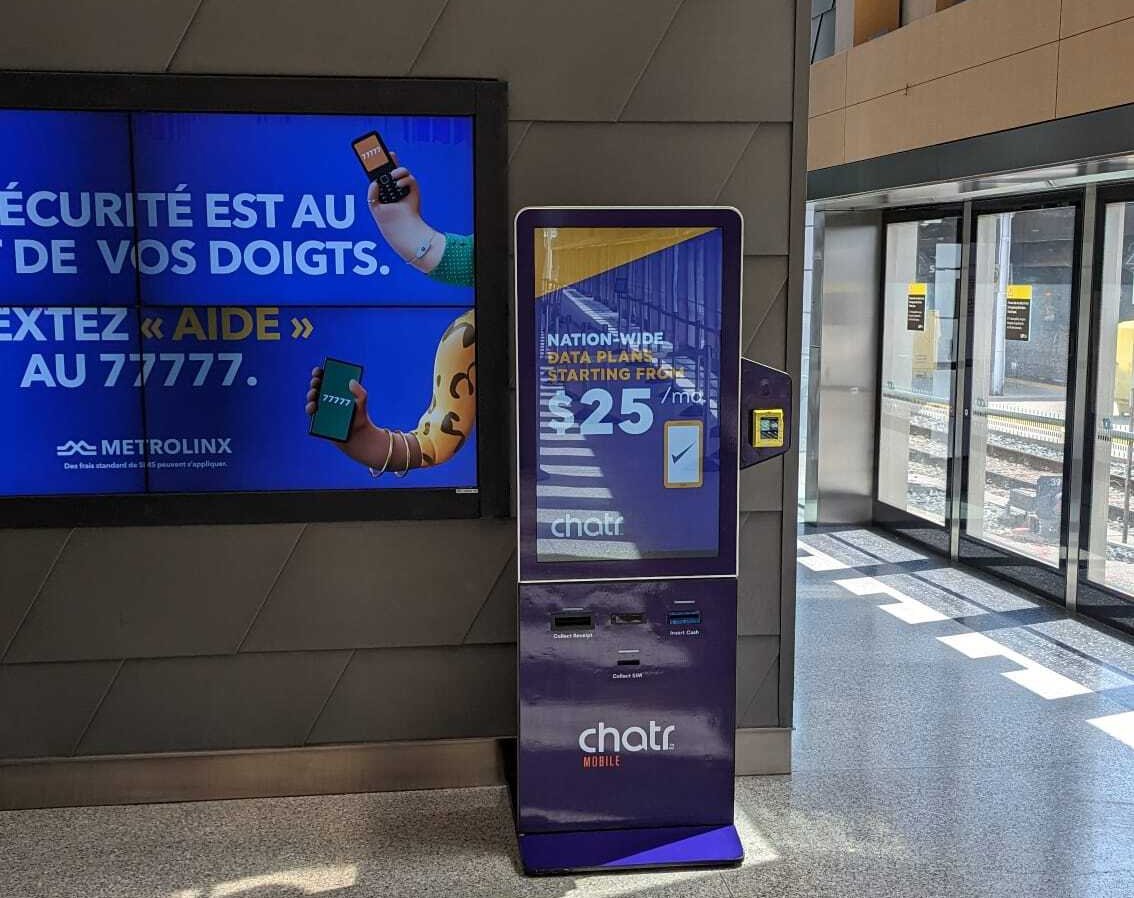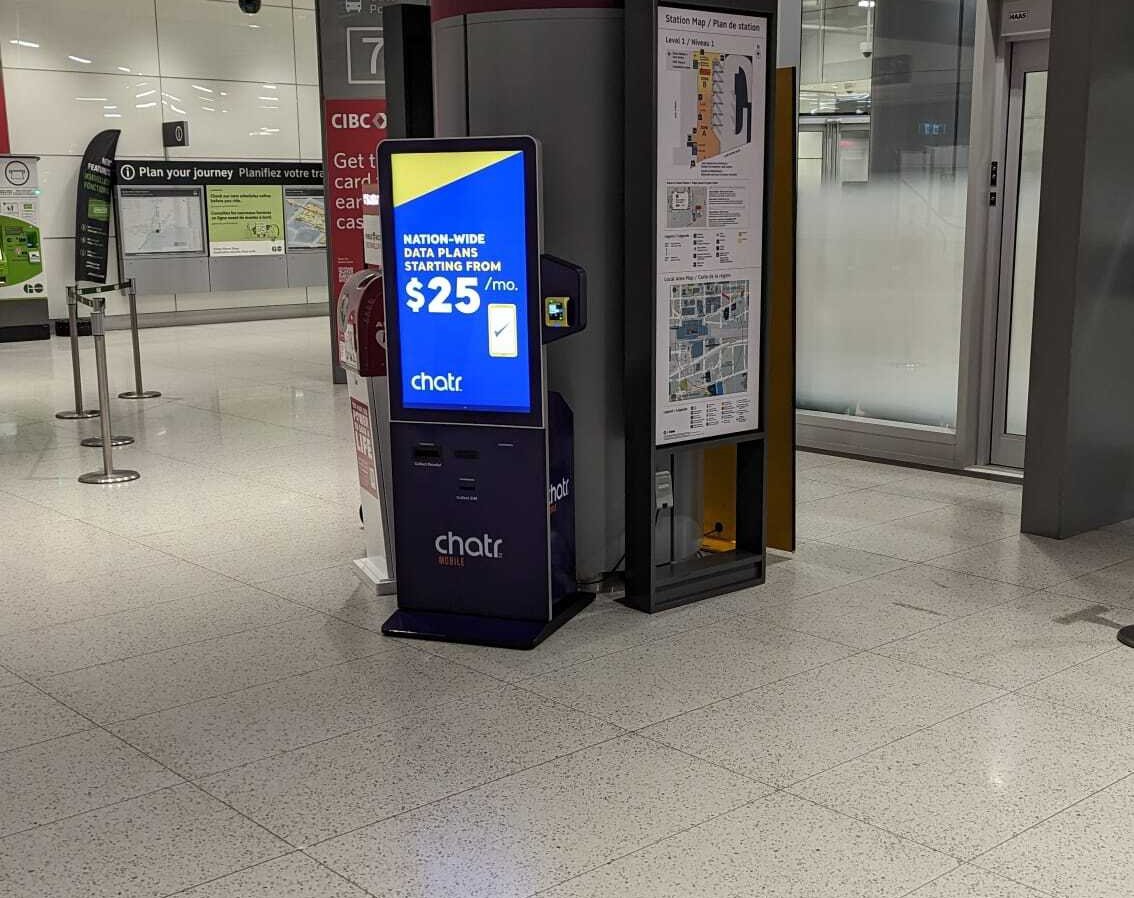 The deployment of SIM dispensing kiosks at Union Station is positioned to be a resounding success by not only increasing customer convenience but also adding to Chatr Mobile's brand awareness and positioning Chatr as a forward-thinker in the digital world.
By leveraging the premier location and employing an innovative approach, the company has demonstrated its commitment to enhancing the customer experience and embracing cutting-edge technologies. This strategic move is bound to have positive results, leaving a lasting impression on commuters and establishing a strong foothold in the competitive telecommunications market.