In this blog: Learn all about self service kiosks; how they came to be, what the industry is like today, and all the unique characteristics of self service kiosks.
Self service kiosks are all the rage within business technology these days as more and more businesses, large and small alike, have been investing in this technology to obtain a competitive edge in their respective industries. Self service enhances customer experience by reducing wait times, introducing convenient payment methods, enabling round the clock operations and much more.
What is a Self Service Kiosk?
A self service kiosk is a POS device which enables contactless and frictionless service. It allows the customer to purchase a product or service, or execute a workflow all by themselves.
These are services that would normally require facilitation by an employee of the company providing the product or service.
Examples of such services are present in our everyday lives; cash & cheque deposits at banks, purchasing sim cards from telecom service centers, checkouts at supermarkets, ordering fast food at restaurants, etc.
All these transactions are very easily automated with the help of different types of self service kiosks and this is slowly becoming the norm as more and more customers prefer an interaction free experience.
Check out how McDonald's have revolutionized the way customers place an order in a restaurant using the self service order system.
The Advent of Self Service Technology
Self service kiosk technology is nothing new, in fact, it has been around for centuries. The first signs of self servicing were seen in the early 1600s in the form of vending machines that accepted coins and dispensed tobacco, frequently found in the taverns of England in that era. However, these machines were still very primitive and it wasn't until 1867 that the first fully automatic vending machine was invented; it dispensed stamps.
The First ATMs
Not long after, the first ATMs were invented and installed in public locations in the late 1960s as the need for after hours cash withdrawals grew. ATMs or Automated Teller Machines weren't as advanced then as they are now; they had to be operated using six digit pin codes or teller cheques.
There is a lot of debate around the subject, but it is quite widely agreed that the first ATM was deployed by Barclays Bank in London. The US didn't get its first ATMs until 1969, when a US engineer designed and deployed an ATM for a bank in New York.
The Self Service Landscape Today
In the decades following the 60s, technology advanced exponentially, and in parallel, so did self service kiosk technology. Today, we have a plethora of self service kiosks ranging from a simple tablet on a stand that collects feedback to a fully automated cash recycler that serves most functions of a traditional bank branch like cash withdrawals, cash deposits, cheque deposits and payments.
Self service kiosks had been around for a while but this technology didn't become widespread until very recently in the 90s. Businesses had started adopting these technologies, but customers were still highly skeptical because the early interfaces were hard to navigate and they preferred being serviced by members of the staff.
The skeptics thought companies were replacing kiosks with employees to save costs at the expense of the customer's convenience. However, as is the case with most new technologies, the technology improved significantly, the interfaces became more user friendly, and the skeptics were converted.
Did you know? There are an estimated 3.3 million ATMs in use today; that's one ATM per three thousand people globally.
Now, self service technologies have become a staple in many industries like banking, telecommunications, retail, government, healthcare, education and hospitality. If businesses in these industries don't adapt to changing industry trends, they lose their competitive edge and get left behind.
Must-Have Self Service Hardware Features
Display
Configuration
Payment Option
KYC Registration
Card Issuance
Receipts
Self service kiosks come in all shapes, sizes and configurations. Most providers of self service solutions will offer a great deal of customization to their clients based on the requirements of the business. The most basic kiosks have, at the least, a touch screen display and some kind of hardware to accept payment.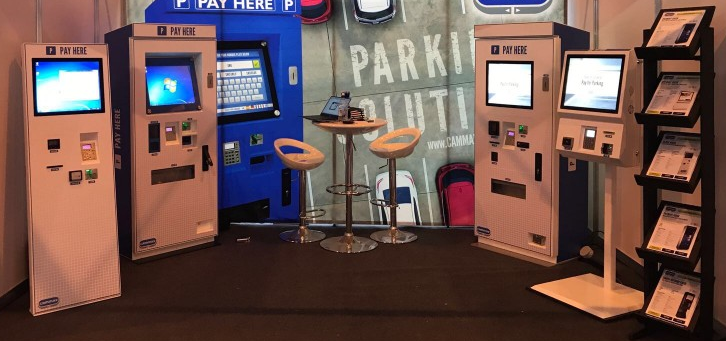 1. Display is an Integral Part of Self Service Kiosk Technology
Self service kiosks these days reflect modern design standards; they have larger displays with higher resolutions and capacitive multi-touch capabilities. This mimics the look and feel of using any other touch device like a smartphone or tablet and brings a feeling of familiarity to the kiosk for users along with ease of use.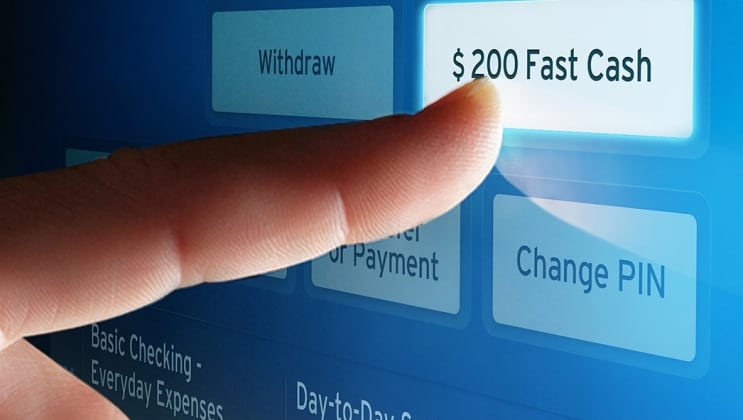 Touch displays enable a smooth customer journey and allow users to navigate the user interface of the self service kiosk just like they're using their personal smartphone. Touch displays also eliminate the need for additional physical hardware such as keyboards or pin pads as virtual touch keyboards can be programmed into the interface.
2. Configuration
Self service kiosks are most often installed in public locations with easy access by potential users 24/7. These machines are abused and for that they need to be robust and of strong construction resistant to the elements. The most common configuration for these machines is the freestanding kiosk as it can be deployed in most indoor and outdoor locations and doesn't require special installation hardware.
However, the freestanding kiosk doesn't suit every business or location. Some regions are densely packed and space comes at a premium, for those locations kiosks can be mounted to walls and even recessed so they don't interrupt the foot traffic or take up additional space inside stores or branches.
In regions with a high frequency of adverse weather conditions like rainstorms, kiosks can be built inside their own booths to shield users from the weather and provide an additional layer of privacy.
3. Payment Options
Most self service solution providers will offer a wide variety of payment options that can be equipped based on a client's requirements. For example, a fast food restaurant may require credit/debit card readers as well as a cash recycler so they can accept plastic and paper money as most restaurants do. On the other hand, a telecom company may choose to equip their kiosks with card readers only because tourists mostly use their cards for such purchases.
In the past, these options were very limited; kiosks could accept only notes or coins of one currency, however now these kiosks are able to accept multiple currencies which can be very useful in countries that see a lot of tourism.
4. KYC Registration
With the growing mandate for registration of SIM cards and KYC checks for banks, self service solutions providers have also adapted to offer specialized hardware for new customer onboarding and liveness checks to mitigate fraud and terrorist activity.
Self service kiosks can be equipped with document scanners to scan ID documents and verify their authenticity using MICR technology and a connection to back end national identity databases. Furthermore, these kiosks also support cameras for facial imaging and verification against ID documents as well as liveness detection. Self service kiosks can also be equipped with biometric fingerprint scanners for the registration of new customers.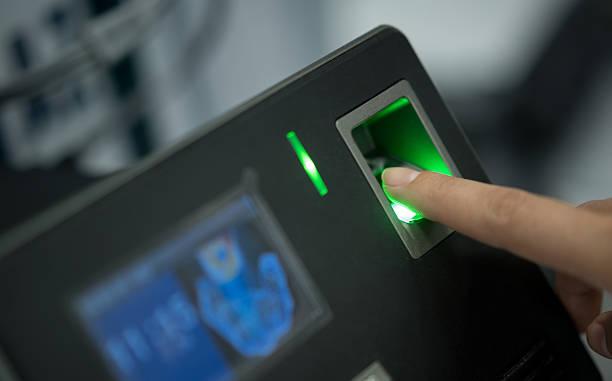 5. Card Issuance
Industries like banking and telecommunications have automated the card registration and issuance process with the help of self service kiosks. Kiosks can be equipped with card dispensing modules and cassettes that store hundreds of cards at a time which can be registered and dispensed instantly. Other than banking and telecom, these kiosks are also used by governments and educational institutions to issue ID cards.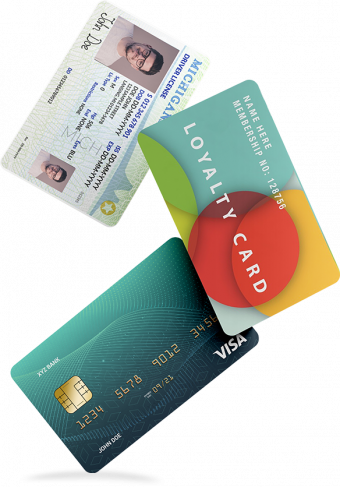 6. Receipts
Receipt printers are another necessary element for all self service kiosks. Receipts help customers keep a track of their transactions and give them proof of payment in case any errors occur. They also help transactions run smoothly.
Essential Self Service Software Features
What good is a kiosk if the operating system is unintuitive? The software running self service kiosks is perhaps the most crucial element that determines the quality of customer experience it generates. At the end of the day, its all about the users' journey as they navigate through the kiosk trying to pay their bills or make a deposit into their account.
1. Familiar SDK
Most self service solution providers build their operating systems on an open source, familiar system architecture such as Android or Windows because most developers can work with these easily. This is imperative so that the client can easily make changes, add or remove options, change the look of the user interface at their will.
2. Monitoring
Having a network of digitally connected self service kiosks spread out across the region enables clients to monitor each kiosk remotely from one location. Kiosks can be programmed to log and relay data regarding transactions so that businesses can make more informed decisions about which branches to invest more into and which to eliminate.
3. Remote Assistance
Kiosks that have cameras built into them can also be used for video conferencing with the customer if they require any human assistance. Company representatives can access the camera and chat with the customer from a remote location to guide and assist the transaction they are attempting to perform. If necessary, the representative can also take remote access of the kiosk to facilitate the user.
4. Dashboards
With all kiosks being connected and logging data, charts and graphs can be plotted to relay this data to assess the performance of each kiosk in a network of self service kiosks. These are performance oriented dashboards which help generate KPIs and assess why a kiosk may not be performing as well as the others. With this data, the company can take action to help the kiosk perform better.
5. Bank Grade Security
There has been a significant rise in malicious ransomware attacks across industries to steal the personal information of a company's customers as well as cause them financial losses. This is why the self service industry has a large focus on security, so that clients can rest assured that their customers' data is protected and their kiosks aren't vulnerable to cyber attacks.
When dealing with industries like banking, it is imperative that security protocols are state of the art because banks see transactions of billions of dollars daily. These security standards trickle down and benefit other industries such as telecom and retail as well.
Wrapping Up
This article should give you a comprehensive idea of the contemporary self service industry and what to think about when considering self service for your own business; you can now confidently draw up your requirements and decide which self service solutions provider will be able to cater to your needs best. This is where Azimut comes in.
Azimut Self Service
Azimut is a self service solutions provider that focuses on bringing you the best end to end solutions available in this ever growing industry. Azimut is part of the Wavetec Group, serving some of the largest banks, telecoms and mobile financial services providers in North America, Africa, and Central & Southeast Asia.
{{cta('9f8b6711-18a0-4978-8fab-74d5273885a4′,'justifycenter')}}
BOOK A FREE DEMO