In this blog:
The fate of cash this holiday season
Benefits of going cashless for businesses
Benefits for customers
The cashless restaurant movement is slowly spilling over into nearly every other industry. We've been seeing this trend on the rise ever since businesses reopened after the pandemic. There are mandates in certain US states that disallow establishments from going completely cashless however, there certainly are more benefits to using non-cash payment methods for both, customers and sellers.
Shopping Season is Upon Us
The last two months of every calendar year are considered shopping season with major money-spending events like Black Friday, Cyber Monday, Christmas and not to mention, the perpetual sales that go on throughout this period.
The New Wave
A lot of new brands that were born and bred on the internet and had online-only channels of sales are focusing on cashless only payments even when they open brick-and-mortar stores. Examples of such brands include Bonobos, a men's clothing company that used to service customers through a website only until it opened physical stores a few years down the line.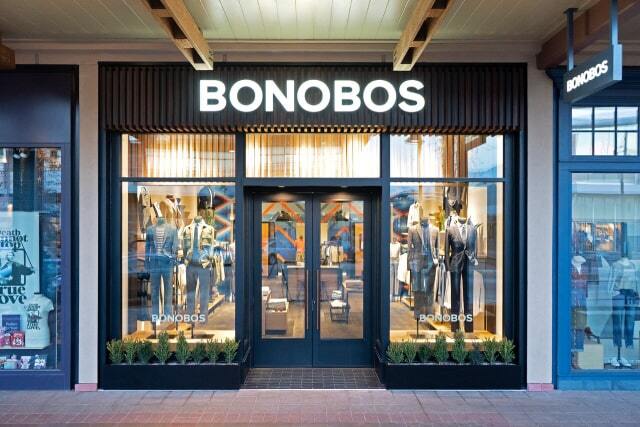 Brands like this claim that it feels more organic and helps make the in store shopping experience a continuation of their website. It also frees up time that would have otherwise been spent counting cash and calculating change. Instead, the store attendants can spend more time helping shoppers find the right fit and enhance the overall shopping experience.
Cash is No Longer King
The target demographic for most of these clothing retailers is aged between 25 to 44 and these are the people least likely to pay with cash. Only 19% transactions in 202o were furnished in cash in the US. That's down 21% since 2012 when it was whopping 40%. This is part and parcel of life after the pandemic, where people are very wary of the the surfaces they touch.
On the other hand, some are just lazy and will use their debit card for a transaction of 25 cents instead of going to an ATM. To these people, cash only stores are a nightmare. Some small merchants decide to stay cash only because they don't want to pay the 2% credit card processing fees to the banks.
Cash Increases Costs
However, in heavy footfall establishments, cash certainly presents more problems than it solves. Imagine a busy Starbucks in New York at 8 am with a queue forming out the door. The queue is moving at a snail's pace because of the time it takes to process a cash order, give change and receive a tip. On the other hand, tapping a phone or card to pay is instantaneous with a tip option that shows up on the screen.
With less time spent per customer in a cashless store, way more customers can be serviced, meaning higher sales revenues. The per transaction 2% card fees ends up being negligible in the face of the 9.1% of sales that merchants end up paying directly or indirectly in processing cash. This 9.1% is made up of cash transportation costs in armored cars, loss of customers and even theft.
Cash Only Stores are Prone to Criminal Activity
If criminals find out a merchant is cash only, it is very likely that store will get robbed. Going cashless ensures security of money in case of theft as none is held physically. In fact, a business in Albuquerque went cashless because it was getting robbed too often. In general, robberies in New Mexico are on the rise so it could be a smart move by many businesses to go cashless in order to mitigate loss in case of theft.
Incentives for Customers
Most credit card companies and banks promote card transactions by offering users a whole slew of benefits such as cash back, points and miles.
Cash Back
Banks and credit card companies like Mastercard and VISA will partner with banks to offer certain products like a specific card that earns you back a certain percentage with every transaction you make using that card. Sometimes these companies will also partner with companies and airlines to offer to cards that earn you cash back on only that company or airline's products and services.
Companies like Amazon and Emirates have their own cards that earn customers up to 5% cash back and access to other exclusive services such as free shipping and access to an exclusive lounge at the airport.
Points
Similarly, certain cards allow you to accumulate points from each transaction made. These points may be worth a dollar amount or may be redeemable in exchange of a catalog of goods and services usually offered by the bank. Sometimes banks may let you redeem the points at associated businesses and stores too.
Miles
This benefit is usually exclusive to cards offered by airlines or travel cards issued by banks. The basic premise is that you earn miles equivalent to the distances you travel using these cards with the designated airline(s). You would accumulate these miles and redeem them, once you've saved enough, for an upgrade or even an entire flight.
Save Up for the Holiday Season
The best practice for using these incentives is to save up all your points and miles for the end of the year as you'll most likely have accumulated enough to off set a fair share of what would have otherwise been out-of-pocket expenses. This is especially beneficial for frequent flyers and credit card users. Some individuals end up saving thousands of dollars a year because of these benefits.
This can be especially useful during the holiday season to buy gifts for loved ones, splurge on a sale or to get a cheap flight home for Christmas.
Is Cashless the Future?
We certainly think so, with the trends we've been seeing across several industries and markets, a global cashless society is right around the corner and businesses are gearing up for it by offering multiple cashless and contactless payment options while slowly phasing out cash. Larger venues are going completely cashless while also offering cash-to-card machines or 'Reverse ATMs' to facilitate the unbanked and cash-reliant customers.
This holiday season, leave your cash at home and reap the benefits of cashless payments. After all, this is the future we're headed towards.
BOOK A FREE DEMO