While the COVID-19 pandemic accelerated the move towards cash digitization, embracing digital technologies was already in motion. In today's day and age, we are rapidly moving towards a more cashless society, with finance digitization becoming the norm. According to PwC, there has been a 42% increase in global cashless payment volumes. In fact, this is projected to increase to more than 80% from 2020 to 2025. To ensure they're remaining competitive, businesses must utilize innovative solutions and meet customers' demands regarding payment methods.
Digitalization in banking is being adopted so swiftly because it offers both businesses and consumers a number of advantages. Businesses improve operational efficiency and profitability through embracing finance digitization. With reduced errors and improved communication, businesses not only improve customer experience, but also ensure they're up to date with the latest technologies.
Finance Digitization: Are We Moving Towards a Cashless Society?
The following are some insights into cash digitization and how it's revolutionizing the way we interact with money.
Digital Financial Inclusion: Global Increase in Banking
What Is Digital Financial Inclusion?
Digital financial inclusion is imperative for reducing inequality, boosting economic growth, and combating financial risk. According to the G20 2020 Financial Inclusion Action Plan by the Global Partnership for Financial Inclusion (GPFI), more than 1.7 billion adults worldwide are unbanked. This is despite increasing global inclusion since 2011.
However, countries are moving towards finance digitization. According to the World Bank Group's Global 2021 Findex Database, global account ownership has reached 76% of adults. This includes both developing and developed countries.
Many markets are open to welcoming cash digitization services, especially in developing countries that want to adopt new technologies. According to Omdia, the number of debit and credit card owners are set to rise in many countries between 2020 and 2024. This number is expected to rise by 5.5% in Indonesia and 5.8% in the Philippines, which will contribute to the globalization of digital financial services.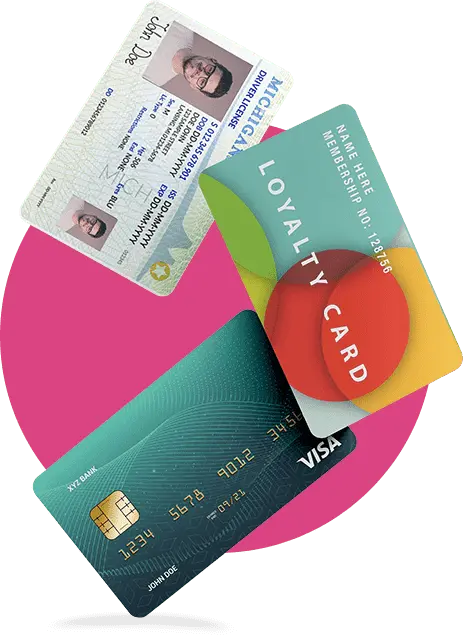 The World Bank Group's Global 2021 Findex Database revealed that one of the keys to inclusion is by leveraging digital payment to increase account ownership and provide financial services to individuals globally.
One way Azimut (A Wavetec Company) is contributing to digital financial inclusion is through our KYC Instant Card Issuance Kiosk. Instead of having to go through the tedious process of applying for and receiving debit or credit cards, our kiosks improve efficiency through the use of biometrically secure KYC card issuance.
With this solution, individuals can get their hands on debit and credit cards within seconds. Banks can transform the customer experience, improve functionality, and reduce operational costs by 15%.
Self-Service Machines: No Longer Interact With Banking Staff
An increasing number of customers are vying for independence and prefer not to wait in queues and deal with tellers. This is where self-service solutions come in. With Azimut's (A Wavetec Company) self service kiosks, automating cash and cheque deposits is convenient and simple. Our CQuick Cash Deposit (CDM) machines prioritize customer service and convenience, and save time.
This reduces the time spent down to minutes, eradicates the need to interact with staff to avail services, and eliminates human error. Banks can benefit from increased customer satisfaction, reduced operational costs, and provision of 24/7 services.
Digital Payments: Is Paying Digitally the Future of Money?
According to Fortune Business Insights, the digital payment market was worth $3.53 trillion in 2018. With its rapid growth and adoption, the market is expected to be worth $18.89 trillion by 2026, a CAGR of 24.4%. It's safe to say that digital payment adoption is one of the most important parts of finance digitization.
This comes in many different forms, including online banking services, credit and debit card use at POS, mobile payment, digital wallets, and near field communication (NFC) at POS. Wavetec's solutions enable digital payments in numerous ways.
Azimut's (A Wavetec Company) Cash Deposit Machines also double as bill payment kiosks — instead of customers having to wait in line to pay bills at specific times, they can do so at any time of the day. Additionally, our cheque deposit machines allow customers to deposit multiple cheques in minutes.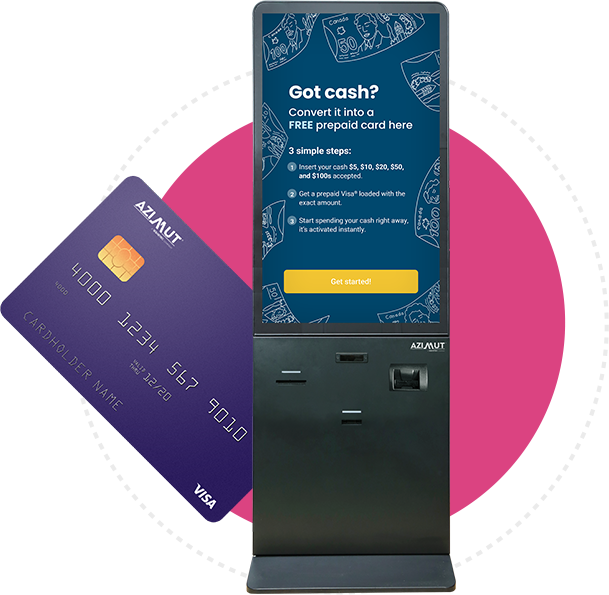 Our cash deposit machines (CDMs) also enable cash digitization. These kiosks allow individuals to convert their cash into VISA or Mastercard cards that are ready to use for transactions. Going cashless has never been this easy — users simply add the desired amount of cash and receive their already activated EMV cards.
Digital wallets allow individuals to use electronic devices to perform online transactions. Debit and credit card information is stored and individuals can pay for products directly. Wavetec's solutions don't just allow individuals to open accounts, pay bills, and collect cards —they're also used for mobile wallet top ups.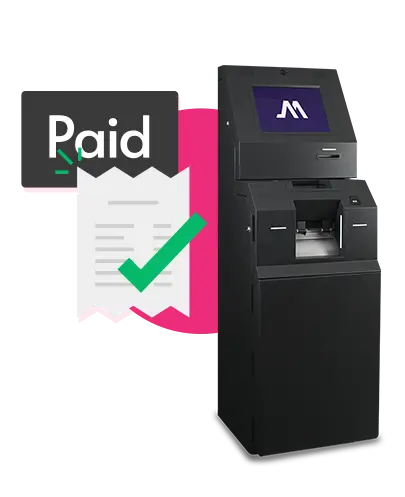 Near Field Communication (NFC) payment is a growing part of the digital payment industry. This type of proximity payment allows individuals to pay through tapping, swiping, or waving the NFC card. Wavetec's Vendi NFC cards allow individuals to go cashless and purchase products on the go.
Will You Embrace Cash Digitization and Revolutionize Your Business?
The payments sector is rapidly changing to accommodate technological innovations over the last few years. In order to compete globally, businesses must embrace innovations in finance and invest in cash digitization.
In addition to taking advantage of the many benefits that come along with finance digitization, businesses should know that welcoming these changes is easier than ever.
Despite cash reigning supreme in the past, it's no longer the most popular means of payment. Businesses can either fall behind, or stay ahead of the game by boosting operational efficiency and embracing technological innovations.
Wavetec's state-of-the-art solutions have made the transition to cash digitization straightforward. Whether it's CDMs, self-service banking kiosks, or NFC cards, we ensure businesses cater to their customers in this ever-evolving world.
Learn more about our solutions here and make sure your business joins the finance digitization revolution.
BOOK A FREE DEMO