In This Blog
– What is digital signage?
– Where can it be deployed?
– What benefits does it afford and how can you make it work for you?
What is Digital Signage?
Digital signage is a subcategory of electronic signage (LED, LCD, projection screen or e-paper) that you see when you are in-store, outside the store, or walking around a shopping mall.
It consists of the content being shown (audio, video, image, graphics, text), the hardware (screens, mounts, payment devices, printers, cameras, etc.) and the software (the digital infrastructure that enables the creation, deployment and management of the content displayed on the hardware).
The purpose of digital signage is to convey information, educate and inform both your customers and potential clients. It can be used across a variety of customer touchpoints and for an endless stream of applications. It is customizable to suit the needs of your business.
Digital signage displays content on a screen, and the choice of what content to show, when and for how long depends on marketer/deployer. This content is usually controlled using the internet and from a central location. Digital signage is a key marketing channel in the B2B and B2C worlds.
60% of retailers who do not currently have digital signage solutions plan to deploy them within the next two years. The market is on the rise and as Samsung reports, the number one priority for retail management is to "deploy new digital customer experiences"! Jump on the trend!
Where Can Digital Signage Be Deployed?
The possibilities are truly endless! Digital signage can be deployed anywhere and everywhere, as its size, message, audience and purpose can be carefully chosen to suit the purposes of the installer.
High foot traffic pedestrian centers
Key traffic intersections
In-stores
Outside stores
In and around shopping malls
At cash/service counters
At the airport
In hospital waiting rooms
Around product displays
At sport stadiums and arenas
Large corporate offices
Business conferences
Political rallies
Musical concerts
Play houses, cinemas and theatres
Retail stores
Restaurants and hospitals
Near checkout lanes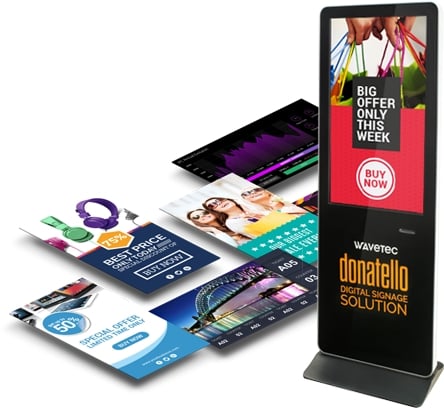 Why Deploy Digital Signage?
Digital signage makes for highly interactive displays that boost brand awareness across key verticals or new products and create multiple touchpoints for present and future customers.
Digital signage promises a high Return on Investment (ROI), at a cost lower than advertising on common platforms like Facebook or Google. While on the afore-mentioned platforms users have learnt and adapted to tuning advertisements and marketing out, digital signage remains a fresh and modern way to attract and maintain attention.
Decreases Perceived and Actual Waiting Time
Digital signage helps decrease actual wait times by directing customers to where they should queue, or wait to be served.
And it reduces perceived wait times by keeping queuing customers engaged and entertained with promotional offers or interactive displays.
Increased and Improved Communication Opportunities
The majority of customers are visual learners, and the information and details of service delivery seen on digital signage can be retained better when displayed visually.
Visual digital media relays important information in a more effective manner than other methods.
Easy Changes to Display Content
If your business promotions, advertisements and displays require constant change and updates, digital signage is the best solution for you! This is an affordable, simple and swift way to update information on-the-go.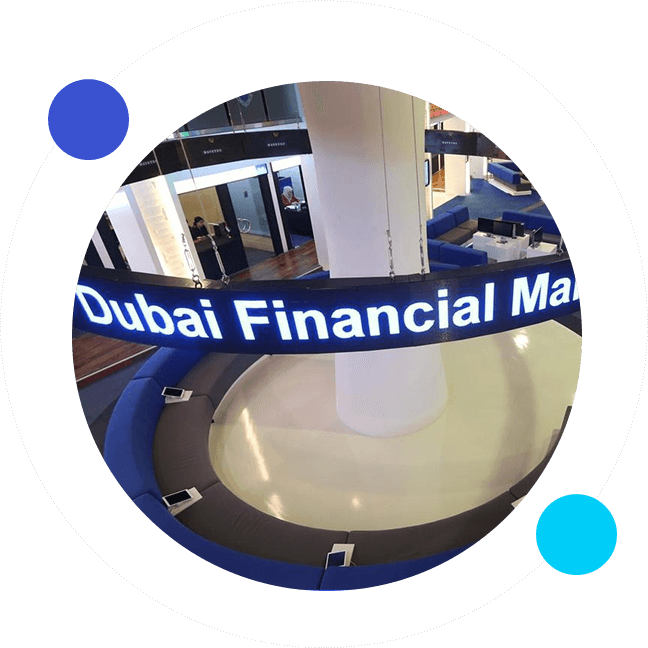 The Makings of a Modern and Digitized Business
Digital signage ensures that your business remains competitive in this evolving modern business-scape. It shows your clients that you are willing to adopt and adapt to technological advancements, a clear sign that you will utilize the same drive when it comes to meeting their unique needs and requirements.
Other benefits of digital signage include:
Building internal communities with good communication links
Cross- and up-selling opportunities
More engagement from customers, gain more social media followers and user generated content
More traffic to your website or other channels
Content that is easy to manage
Increase signups to events, mailing lists or loyalty programs – thereby generating customer loyalty
Ease of wayfinding or room booking processes
How Can Your Business Deploy Digital Signage to Boost Sales and Profitability?
Does your business have a holistic omnichannel marketing strategy? Do you wish to further boost your success using digital signage? Then the key is to do your due diligence, scope the offerings of the market and then consider how best they fit into your business plans and policies. Here are some further aspects to consider:
Market Research
It is worthwhile to take a walk around ones area, and observe the digital signage on display. What message are they displaying, and what means are they deploying to make it more eye-catching and difficult to miss? Does it work? Why or why not?
By observing how competitors utilize digital signage opportunities, you can make better and more informed decisions about how you wish to compete.
Target Audience
Which demographic do you wish to attract? Why do you wish to attract them and how? Once you know who the target audience is, you will be able to single out locations to deploy digital signage where they are likely to see and take notice of it.
An example is back-to-school supplies. For these products your target audience is school-going children and their parents. And the ideal location to deploy these marketing resources is subway stops near schools, playgrounds, near school drop-off points, etc.
Campaign Planning
A campaign is what will be displayed on your digital signage. It is one of the most important parts of the whole process, as it is essential for it to be consistent with your marketing efforts across other platforms. This is key for an effective omnichannel customer experience.
With a particular emphasis on customer experience, you must deploy a campaign that bridges the gap between physical and digital touchpoints of your marketing campaign.
Goal Setting
Based on the needs of your business going ahead, it is a good idea to have a clear sense of what you would like for digital signage to help you achieve. Be it higher sales, improved customer satisfaction or better service delivery, by setting goals, you will be better aware of what, where, why and how digital signage should be deployed and utilized!
Types of Available Digital Signage Solutions
Video Screen Displays
Video screens display information in the form of customizable text, videos, animations and graphics. And due to their interactive nature, customers are able to engage with it as with a physical touch point, and enter details, choose relevant options and be served.
These can be deployed in banks, corporate offices, schools, universities, shopping malls, airports, hotels, etc.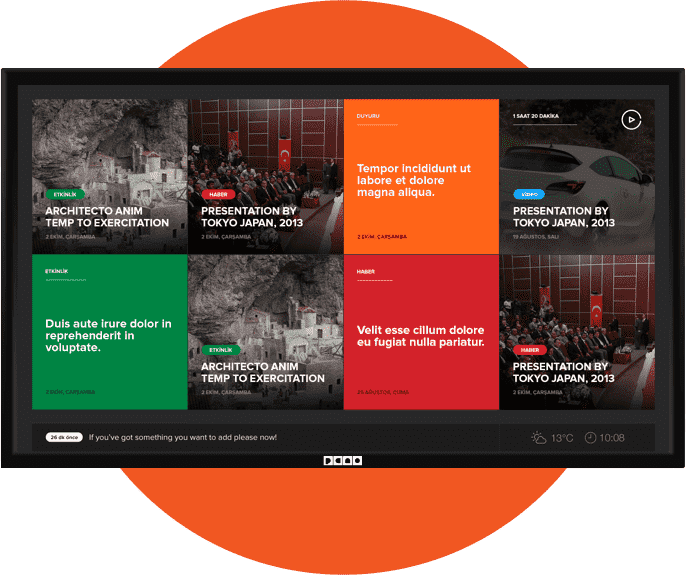 Directional Signage Displays
Digital maps and way-finding displays allow for customized directions and real-time updates based on the information the user enters.
These can be effectively deployed in hospitals, clinics, shopping malls, airports, restaurants, hotels, etc.
How Can Marketers Benefit From Deploying Digital Signage
Marketers hope and aim to increase revenue, promote sales, product launches and announcements, cross- and up-sell products and services, and create brand recognition. Their goal is to attract and retain as many customers as possible. And following are examples of how they achieve this with the use of digital signage solutions.
Revenue Generation
Marketers use digital signage to:
Share promotions and specials
Highlight products and services on offer
Inform and remind customers of upcoming sales and special events
Show ads for non-competing businesses
All of this results in increased revenue streams for businesses.
Opportunities to Cross- and Up-Sell Products and Services
Digital signage affords marketers with the opportunity to inform customers of alternative or additional and complementary products and services on offer. This has the impact of increasing sales, while improving service delivery as customers are pleased with the additional products they have been informed of.
Educate Customers
When purchasing a service or a product, customers like to have all the information available on it. They also have questions that will need answering.
Using digital signage, marketers can display additional product and service information as well as frequently asked questions so that customers have all the information they need to make the right choice when purchasing.
Build Brand Recognition and Identity
Marketers can use digital signage to relay the brand story and create affinity and loyalty. They can also create brand recognition using visuals, videos, images and interactive displays that promote a consistent message that appeals to the niche that their business caters to.
Why choose Wavetec Digital Signage solutions?
Wavetec offers state-of-the-art and industry-leading digital signage solutions. Our offerings include: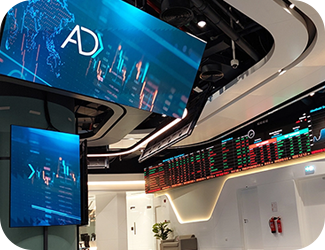 And they stand out because of the following features:
Maximize your multi-channel content strategy
Reduce perceived and actual wait times with transparency of information
Create content to complement the customer experience
Effective marketing with targeted information
Easy-to-install
Scalable and standalone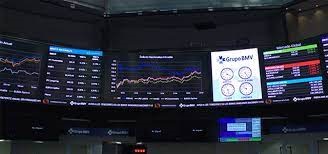 Wavetec has been particularly successful in deploying digital signage solutions in global stock exchanges. Examples include Santiago Stock Exchange, Saudi Stock Exchange, Muscat Securities Market, Madrid Stock Exchange and more.
Digital signage is a valuable part of your in-store and overall marketing strategy. It helps bridge the gap between your online and in-store presences, while increasing revenue. It is a sure way to achieve your marketing goals and setting new customer care standards.
BOOK A FREE DEMO