In this blog:
The secret to Netflix's success
How banks can leverage Netflix's strategies to their advantage
How other industries can optimize using self service
Netflix was originally just a video rental company in 1997 until it started media streaming and grew in to the world's largest subscription based streaming platform that we all know and love today. Netflix isn't only a streaming platform now, the company has produced many of its own award-winning movies and TV shows too.
Banks, on the other hand, are financial institutions that facilitate cash management and other financial services for customers, businesses and even governments. Banks have been around for centuries, how could they possibly learn anything from a media streaming company that has been around for less than two decades?
Netflix Sets An Example
The answer lies within the reasons for Netflix's success. And why is Netflix successful? Yes, the high quality and quantity of content does attribute to the success of Netflix, but one attribute that often gets overlooked is Netflix's stellar customer support system; they use self service to help consumers resolve their conflicts by themselves.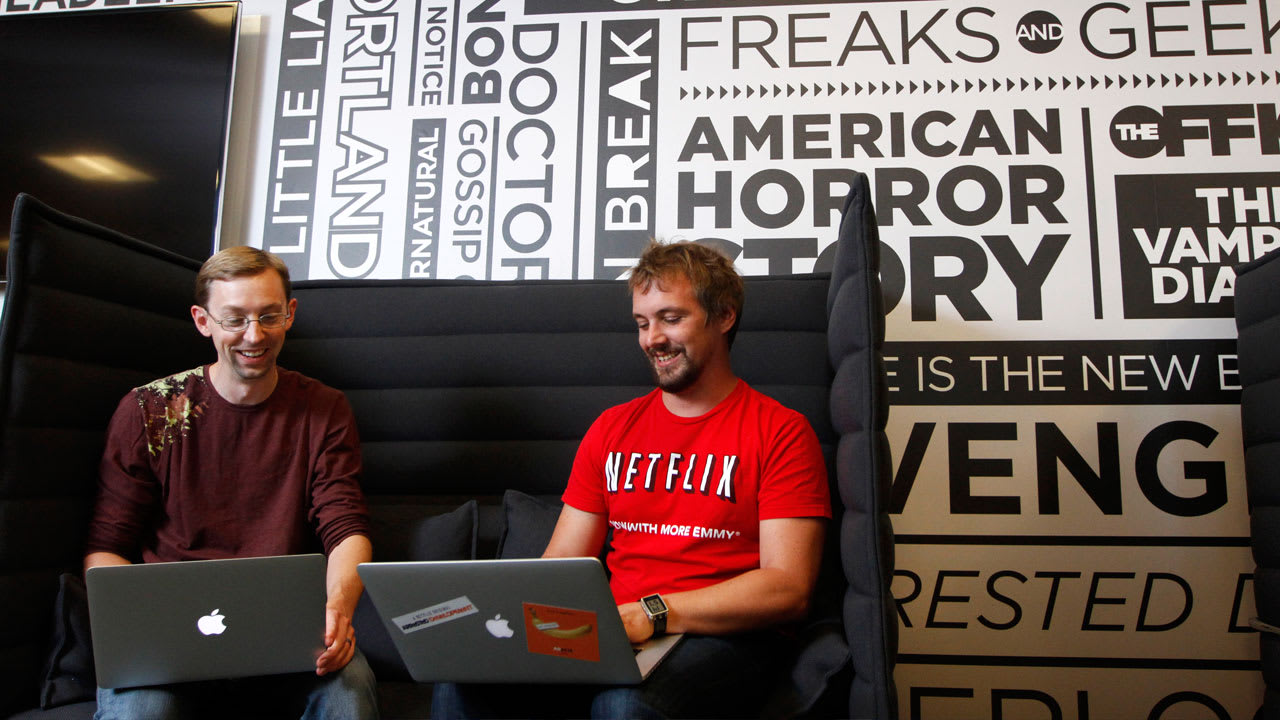 Tech aches are a routine occurrence for most of us who aren't tech savvy. Who do you turn to when your computer throws an error with a code you can't comprehend? You call tech support or try to reach out to a technician via live chat. This was also the case with Netflix users that had technical woes.
For All Demographics
Netflix is used by individuals of all age groups and levels of technological proficiency which means that elderly folks use it too. It would be fair to assume that their helplines and live chat is always bogged down by all the traffic, right? WRONG!
Self Service Tech Support
Netflix has, perhaps, the best customer support. They kind of have to with their hundreds of millions of users around the globe that are always asking questions. So how do they do it? Well, they try their best to have the customer resolve their conflict on their own accord with the help of Netflix's help center within the app that contains a searchable knowledge base of common issues that users face.
They put a lot of red tape before you having to seek live support so you are, in a way, compelled to seek a solution by yourself. That being said, they don't bury support information behind a slew of pages so that it becomes a chore for the user to navigate to. Netflix has made their help center very accessible by making it visible and available on every page so that your first instinct when you have a question is to click on the help center.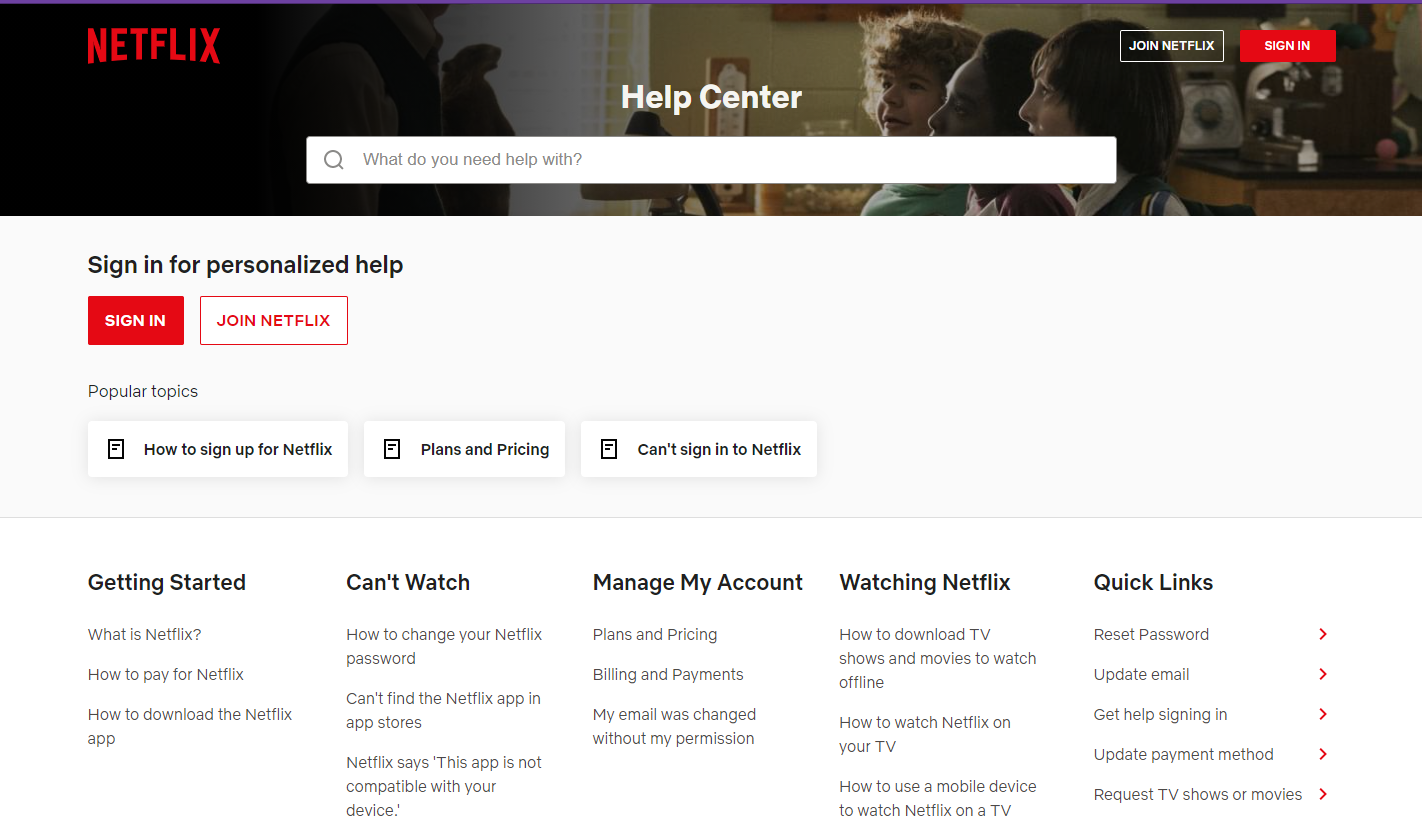 Netflix goes so far as to hide their contact number so that users will first attempt to solve their problems by going through the content available to them in plain sight. In almost all cases, problems are solved, questions are answered and conflicts are resolved by the going through the help center.
A study was conducted to test the validity of this and the results are shocking. 91% people said they would much rather use a knowledge base and 75% agreed that self service was a much more convenient way to handle customer service queries.
Always Available
Most customer queries pop up at times that are usually outside of normal working hours and the help center is an online knowledge base that isn't limited by office hours so these queries can be serviced whenever, whether it's 4 am or 6 pm. Although Netflix has 24 hour teams to facilitate customer support, at odd hours, most users prefer instant resolution that doesn't require human interaction.
All of these strategies help Netflix reduce the otherwise immense load on their call centers and customer representatives while also significantly improving the consumer experience and reducing customer servicing times & costs.
Takeaway for Banks
In this regard, a parallel can be drawn between banks and Netflix. Banks also face an immense load on their physical channels and customer support helplines. So much so, that traffic is heavily bottlenecked and wait times are tremendously prolonged because of the queues that start forming. Banks are also severely limited by operating hours which are normally between 9 am and 5 pm.
However, it would be unfair to claim that banks haven't evolved drastically in the past few decades; having a 24/7 helpline would have been a novelty even just two decades ago and the concept of a mobile app back then would have been considered preposterous. While banking has evolved, it hasn't kept up with the times.
An integration of self service technologies in banking strategy should have become the norm by now. Of course, physical channels are still necessary for certain transactions, but banks should now focus on creating omnichannel experiences by treating self service as a primary channel just like physical outlets.
Self Service Solutions for Banks
Azimut offers best in class self service solutions for the banking industry with deployments all over the globe and experience with diverse clientele. Azimut's banking kiosks are a combination of hardware and software that work seamlessly together, all produced under one roof. These kiosks can help banks streamline and optimize their operations just like the media giant, Netflix.

Azimut offers the following solutions for banks:
C-Quick, Cash Deposit Machine
Breeze, Cash & Check Deposit Machine
XpressCard, Instant Card Issuance Kiosk
Lessons for Other Industries
Just like banks, other industries can leverage the success of Netflix and implement similar strategies to enhance customer experience and save costs at the same time.
Telecom
Another neat strategy that Netflix has implemented in its self serve customer service is the personalization of results for customers that have frequent queries. What they've done is optimized the system so that frequent users of this service get recommendations based on their previous queries and activity in the Netflix app. This drastically speeds up the process of finding an answer to your query.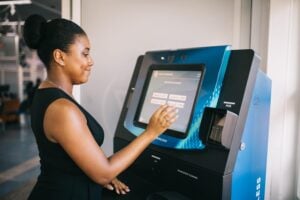 Telecommunication companies can integrate this same optimization into their digital channels such as mobile apps. Additionally, just like Netflix, they ought to invest more into self service by deploying self-service kiosks so as to not be limited by physical store operation hours. This would help them serve and onboard new customers around the clock.
Retail & QSR
Retail establishments and quick service restaurants can also optimize the operations of their outlets via self service technologies such as self checkout systems, self ordering kiosks and mobile apps. Just like Netflix, large retailers like Best Buy are all in on self service to optimize their human resource and enhance the end user experience.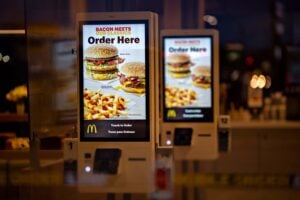 Similarly, McDonald's was among the first in the QSR industry to introduce self service in the world of restaurants. Today, every McDonald's in the US has self ordering kiosks and self ordering has become a staple at many such franchises like Starbucks and Taco Bell.
Create Omnichannel Experiences
Business owners need to realize that one channel of service delivery simply doesn't cut it anymore. Netflix used to be a small video rental company, how has it grown bigger than Disney? It's because they didn't invest all their capital into one channel, they adapted and scaled with self service to keep up with the times. Treat self service as a primary channel and invest in creating a true omnichannel experience for your customer.
BOOK A FREE DEMO