Empowering customer service areas
Waiting in a queue, standing for your turn is no one's favorite activity. If you have poor service quality, and frustrated customers, you can change the situation by implementing quality service experience through planned service design.
Service industries require an efficient, strategic approach to managing queues. For over 27 years Wavetec has been transforming how companies design their servicescape. Wavetec provides a state of the art Queue Management System (QMS); an Enterprise Solution, with a current design and an Enterprise level information system to map customers' journey and enhance customer experiences. Globally, Wavetec is one of the largest manufacturers and suppliers of queue management systems.
Reduces customer wait and service time by 50%
Increases Customer Satisfaction by 30%
Eliminates irregular and haphazard queuing
Enhances customer experience
Main Benefits

---
Centrally controllable and easy to use

---
Seamlessly fuses all components of your QMS

---
Optimizes staff performance
How it Works
System Architecture in a service area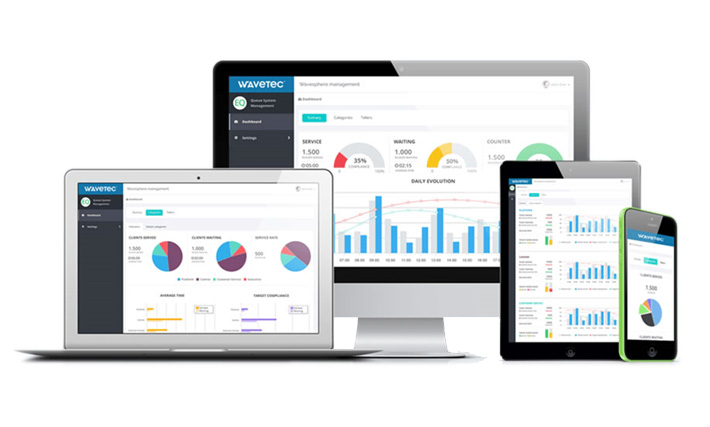 ---
From a customer's arrival at a service area to the customer's exit, we have it all mapped out for you. With advanced technological solutions, we help businesses to interact with customers at every touch point. Once the customer arrives at your service area, he enters a virtual queue by taking a ticket from the ticket dispensing kiosk. While waiting to be served, he is engaged through our digital signage solutions and queue displays with promotional messages and queue information. Once served, the customer records his feedback through feedback units while managers access real time business intelligence reports and dashboards through a centralized reporting system.
Enterprise solution to manage customer flow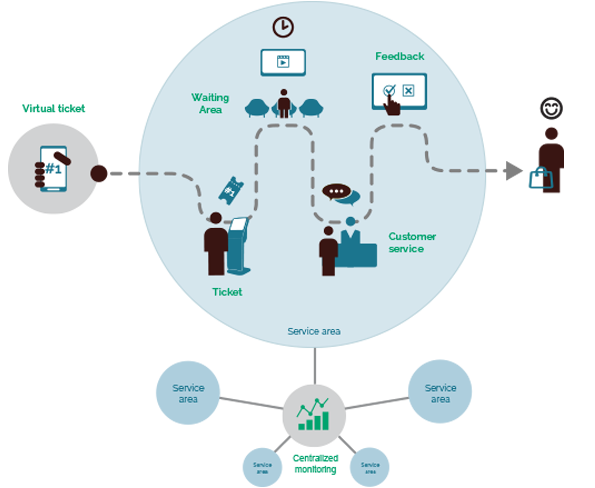 Queue Management Features
Self-Service Kiosks
Wavetec's intelligently designed interactive kiosks are innovative, self-service computing terminals that provide customers access to on-demand information and transactions. Our kiosks come with a touch screen for data entry, an on-screen keyboard, and dual printers to print tickets.
Our interactive kiosks come with two auto-cut printers, if one printer runs out of paper , the device automatically switches to the other printer to enable seamless ticket printing throughout the day. The dual printing technology makes our kiosks best suited for areas with high customer traffic, so that your queues are well managed, and your customers get the best service.
We also offer customized kiosks to allow our clients to interact with their customers in their desired way. When customers visit your service areas, they can print tickets through self-service kiosk, and can even record their feedback.
Ticket Dispenser Mini-Kiosk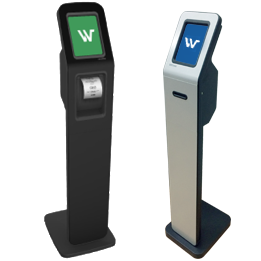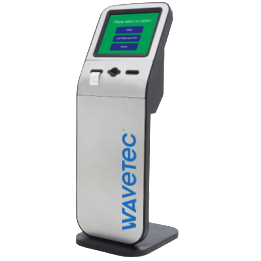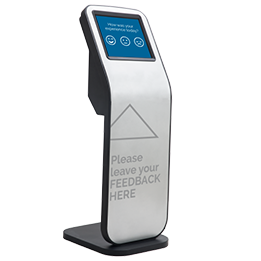 Queue Displays
We have an assortment of various queue displays to suit the needs of our clients. Whether you want to have a queue display in your waiting lobby to inform your customers of their turn, or want counter display units at your counters, we can do it all for you. Our queuing displays will ensure that your customers don't miss their turn and make your service areas more organized and systematic.
Queue Informational Donatello LCD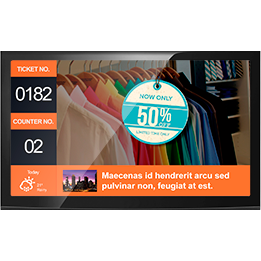 Wire/Wireless Counter Display Unit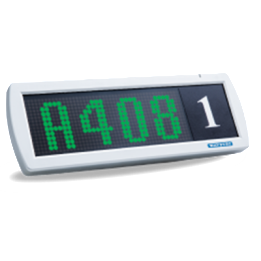 Status of The Queue LED Matrix Display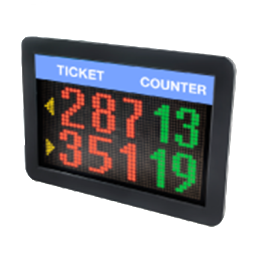 Queue Informational Display LCD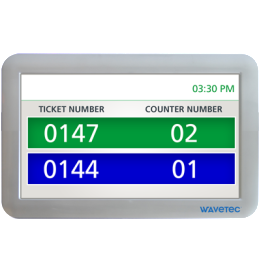 Customer Calling
Apart from queuing displays, we also offer customer calling technology to enable your tellers to announce the next turns. Customers can miss their turns if they don't view the queuing displays; thus we offer customer calling systems that provide additional support to streamline queues at service areas.
Teller Station Calling Application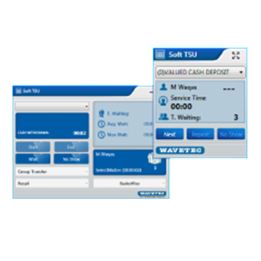 Teller Station Calling Unit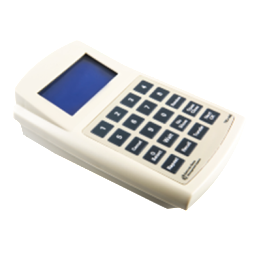 Teller Station Calling Tablet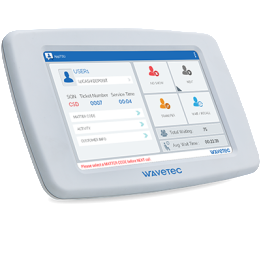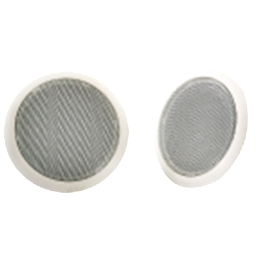 Business Intelligence Reports
Wavetec's live reporting system and live manager dashboards are integrated with the different facets of queue management system thus they form a complete business intelligence module.
Our reporting system is a complete enterprise solution that is capable of extracting comprehensive insights in terms of customer flows, staff performance, service area efficiency etc. Managers can view region and branch reporting from a centralized location making sure that all service levels are met. Wavetec's live dashboards can be used to generate business intelligence data to monitor center-wide service quality and root out discrepancies.
WaveSphere
Reporting & Management Portal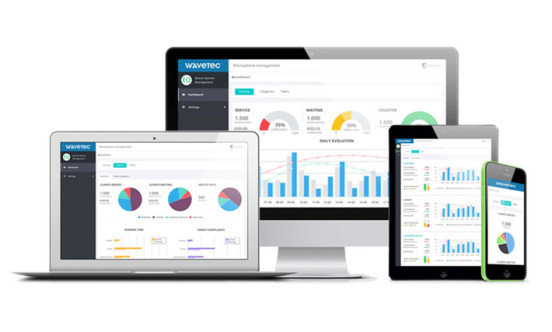 Real-Time Monitoring Dashboards.
Over 50 Historical Reports such as :
-Service Quality Levels
-Employee Performance
-Branch & Region Performance
-Time Attendance
Central Configuration and Management of the System.
Multilingual (English, Spanish, French, Arabic, (Other Languages Optional)
Other Peripheral Devices
Our peripheral devices serve to ensure that your queue management system runs flawlessly, and provide your staff with effective control to manage the work flows. The peripheral devices play an important role in communicating the queuing status so that your customers never miss their turn.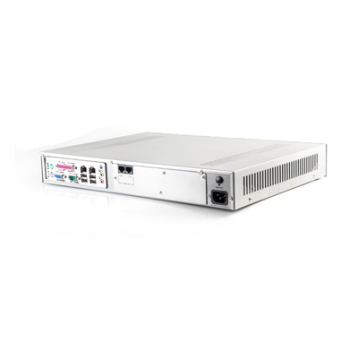 Status of The Queue LED Matrix Lines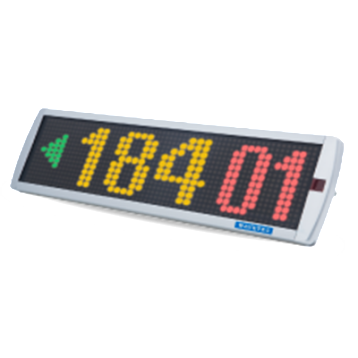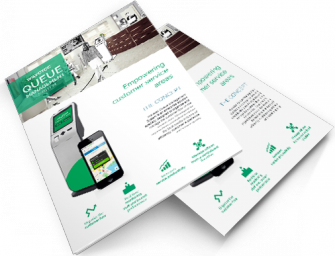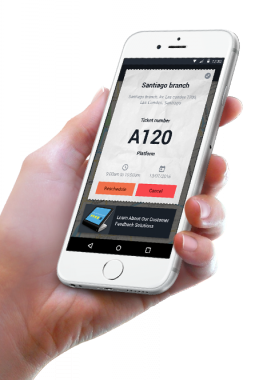 Mobile Queuing App
"Mobile-Q" our mobile queueing application aims to eliminate physical lines and crowed waiting areas. With Wavetec's mobile technology, customers can join the queue and get directions even before they arrive.
Do you have a special Project?
Talk to our Customer Experience Specialists today. Sign up for free consultancy session!
Find more solutions for your industry