Customer experience plays a critical role in the success and reputation of public offices. It can be easy to overlook the importance of customer service in local government when dealing with government and public forums, but it is crucial for providing reliable services and responding to customer needs.
By understanding how important customer experience in government office's is to providing efficient services, offices have an opportunity to increase customer satisfaction, reduce costs, develop loyalty among citizens and open up more meaningful communication with their communities.
In this article we will explain why excellent customer service matters so much in public offices as well as discussing practical ways they can improve their approach.
Overview Of The Current State Of Customer Experience In Public Offices
Government agencies are increasingly recognizing the importance of satisfaction in public service experience. More and more agencies are taking steps to prioritize customer satisfaction, with a focus on improving services for citizens, businesses, and other stakeholders.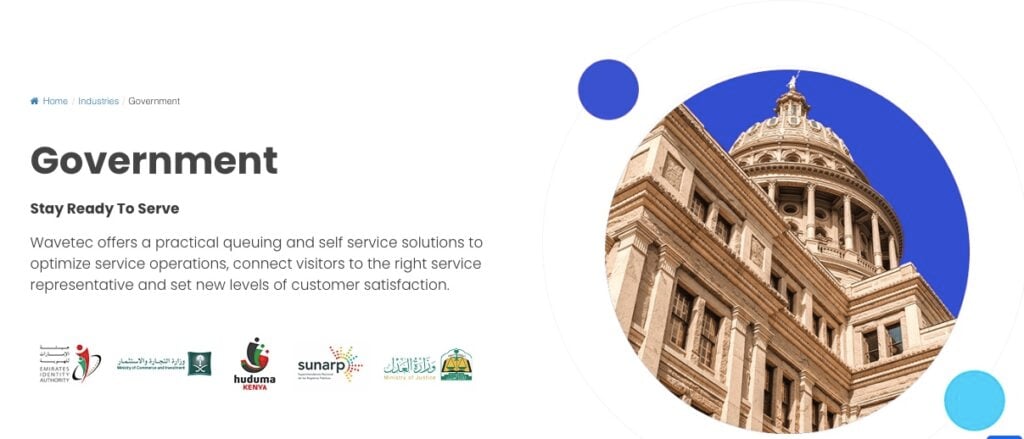 Research conducted by McKinsey & Company shows that public-sector organizations have seen an increase in the adoption of technologies such as customer-relationship management (CRM) and analytics tools, to help understand customer needs and preferences. Moreover, an increasing number of government agencies are leveraging artificial intelligence (AI) to automate mundane tasks, make processes more efficient, and improve the overall customer experience.
According to a recent survey when customers feel good about their government or agency, they are nine times more likely to trust them. Thus, the business case for any governing body should be clear: building a strong level of trust is invaluable! This benefit alone will undoubtedly propel agencies and governments forward.
Customer-experience surveys conducted by the US General Services Administration (GSA) also show that public-sector customers are increasingly satisfied with the level of service they receive from government agencies. According to their survey results, 85 percent of respondents said they were satisfied with the speed and accuracy of their interactions, while 78 percent said their customer-service experience was satisfactory.
How Digital Solutions Are Changing The Customer Experience In The Government Offices?
Government offices are always looking for ways to improve customer experience and make their services more convenient. Technology has enabled them to bring in digital solutions such as queue management systems, appointment systems, ticketing systems and other such innovative customer-friendly technologies.
Queue Management Systems offered by Wavetec are designed to provide an effective way of controlling and managing queues in Government offices. It helps to monitor the arrival, duration and processing of customer requests by providing real-time data analytics which enhances efficiency, improves service quality and optimizes resources like staff and time.
Appointment systems on the other hand are designed to provide smooth scheduling process for both customers as well as employees. Customers can easily book an appointment online and are notified of upcoming appointments. This helps to reduce wait time, increases customer satisfaction and allows for more efficient resource management.
Ticketing systems from Wavetec also help to streamline the process of delivering services in Government offices. It provides customers with accurate service delivery times, automated ticket printing and real-time monitoring of service delivery. This helps to reduce customer wait time and enhances the overall experience.
Self-service kiosks are designed to provide customers with an option to complete their transactions without having to wait in a physical queue. These kiosks come equipped with interactive touch screens, high definition displays and automated assisted service features.
These technologies are changing the way customers experience services in Government offices by providing them with convenient, efficient and personalized experiences. By leveraging these systems, officials can effectively improve their customer service in local government office's standards and achieve desired results on their digital journey.
Understanding The Customer Journey In Public Offices
It's all about understanding the different stages that customers go through when they interact with your office, from awareness to post-service follow-up.
By mapping out these stages and identifying pain points along the way, you can make improvements to your processes and provide a better experience for your customers.
Customer Journey and Its Different Stages:
The customer journey in public sector office's is a process where customers interact with the government to gain access to services or information. It begins when a person first contacts the government, either online or in-person, and includes all of their interactions until they have received the desired service or information.
The different stages of the customer journey include:
Awareness – The customer recognizes their need for the service or information
Research – The customer carries out online searches and reviews to find the right government office
Request – The customer contacts the relevant office, either online or in-person
Service Delivery – The government delivers the requested service or information
Follow-Up – The customer follows up with the office after receiving the service or information.
Common Pain Points In The Government Customer Journey
The government customer journey can be a complex and intimidating process, with many different steps that can leave customers feeling overwhelmed and uncertain. Common pain points in the customer journey include:
Insufficient information – Customers may not know what documents they need to provide or which forms must be filled out for their request to be processed.
Unclear processes – Customers are often unaware of the various steps that need to be taken in order to complete a transaction or request.
Long wait times – Many government services involve long lines and waiting periods, which can leave customers feeling frustrated and impatient.
Lack of feedback – Due to complex bureaucratic procedures, it is often difficult for customers to get timely feedback or updates on their requests.
Data security – Customers may be concerned about the safety and privacy of their personal data when providing it to government agencies.
How Digital Solutions Can Improve Customer Experience In Government Industry
Digital solutions have the potential to revolutionize the way governments interact with citizens. Government departments can use technology to simplify and streamline processes, reduce costs and provide better customer service. By implementing digital solutions in government organizations, these services can be made more accessible, efficient and cost-effective for citizens.
Digital solutions also allow for improved data management, analytics, and reporting capabilities. This allows governments to make more informed decisions based on data-driven insights. Furthermore, digital solutions can help government organizations reduce the time required for completing tasks and ensure that they remain compliant with any applicable regulations.
Digital Solutions Available For The Government in the Market
The digital solutions available for Government can help to improve and streamline operations, while creating a more efficient user experience.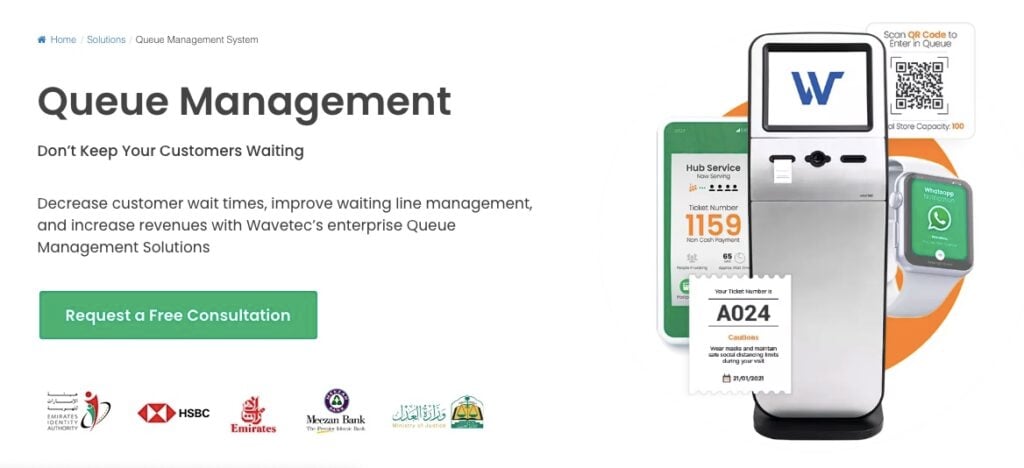 Enterprise Virtual Queue Management is one of these digital solutions and it helps manage queues by allowing citizens to book appointments online or through an app, which then reserves their place in the queue. This reduces wait times and improves user satisfaction.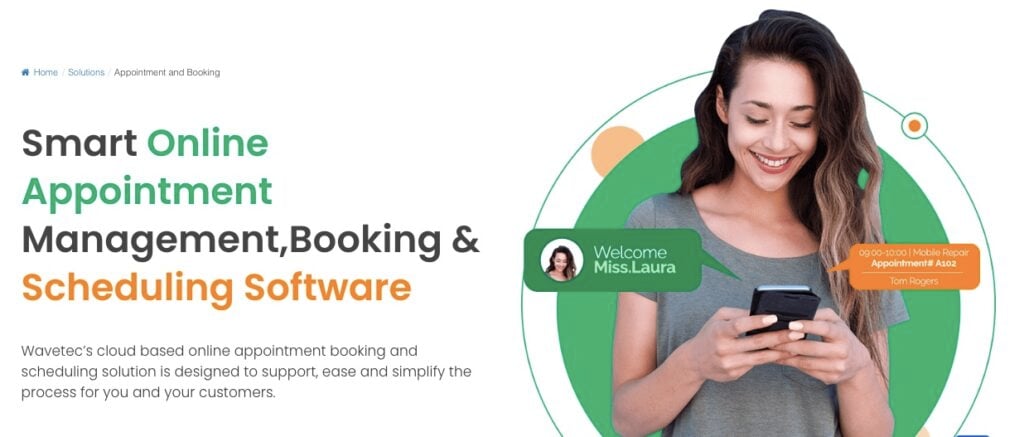 Digital Signage is also a useful solution for Government, allowing them to communicate information and messages in a visually engaging way. It can be used to display important announcements or provide direction to citizens visiting government buildings.
People counting is another solution that helps the Government better understand how many people are coming through their doors, allowing for more accurate planning and allocation of resources.
Customer feedback is an important way to measure the success of the Government's digital solutions. This can be done through surveys or feedback forms that citizens are invited to fill out after their visit. These insights can help inform decisions on future investments or improvements and can also provide valuable feedback on how well the services are being received.
Leveraging Data and Analytics
Importance Of Data And Analytics In Improving Customer Experience
Data and analytics are essential tools for public sector customer service managers to understand and improve the customer experience. With data, managers can gain valuable insights that help them assess how customers interact with their organization.
They can track customer touchpoints, identify pain points and areas of improvement, as well as measure customer sentiment. By analyzing this data, they can understand which aspects of their customer experience need to be improved and develop strategies to address these issues.
Additionally, analytics can help managers identify workflow bottlenecks and make informed decisions about how to optimize processes for greater efficiency and effectiveness.
With the right data and analytics tools, public service experience managers have a wealth of information that can help them understand customer needs and improve the customer experience.
Different Data Sources And Analytics Tools Available For Government
Data plays a critical role in informing decision-making, especially for government actors. Governments and public sector organizations have been leveraging data and analytics to help meet their operational and policy objectives. Increasingly, there is a focus on using predictive analytics to anticipate future events or trends.
Data sources for government organizations may include population, economic, social, or administrative data. This data can be derived from governmental datasets or third-party sources such as surveys and polls.
Governments are increasingly turning to open-source solutions, given their cost-effectiveness. Additionally, advanced visualization techniques like geospatial mapping can help to uncover trends and correlations between data points.
Data Analytics Tools
Treasure Data is an enterprise-level cloud service used for data collection and analysis.
Mapp Cloud helps organizations create personalized customer experiences through a platform of marketing automation tools.
Smartlook is a user analytics platform that provides real-time insights into customer behavior.
TiMi is a predictive analytics platform used to identify customer trends and behaviors.
Qrvey enables organizations to collect, analyze and act on data using an intuitive dashboard.
Labwise XD is a comprehensive cyber security tool for government organizations that helps detect and respond to cyber threats.
Fraud.net is an AI-powered fraud detection tool used by public sector organizations to identify and prevent fraudulent activity.
Common Customer Experience Issues in the Government industry
Poor Digital Services: Government services are often burdened with outdated technology and processes, making it difficult for customers to access digital services. This leads to a high volume of calls and emails, resulting in long wait times that can be frustrating for customers.
Lack of Automation: Automation is essential for offering efficient customer service, but many government departments lack the resources or knowledge to implement it. This can lead to lengthy wait times and a poor customer experience.
Poor Quality of Service: Government employees are often undertrained and overworked, leading to a lack of quality in the service they provide. This can be frustrating for customers who may not receive the level of support they need to resolve their issues.
Difficult Accessibility: Many government services are not easily accessible for customers with disabilities or special needs. This can lead to an inability for them to access the services they need, resulting in a poor customer experience.
Long Resolution Times: Government departments often have lengthy processes that take time to complete, leading to long resolution times for customers. This can be frustrating and may lead to customers abandoning their service requests altogether.
Conclusion
Creating a positive Experience in Government offices is key to success. To achieve this, government agencies must focus on developing strategies emphasizing transparency, accessibility and responsiveness while utilizing modern technologies to enhance the overall experience.
Adopting best practices such as providing digital channels for communication and services, personalizing the customer journey, and engaging with customers in meaningful ways can go a long way in improving customer experience.
By doing so, government organizations will be able to reap the rewards of improved customer satisfaction, greater engagement and loyalty from their constituents, and increased trust in governmental institutions. Ultimately, this will lead to better outcomes for both citizens and organizations alike.